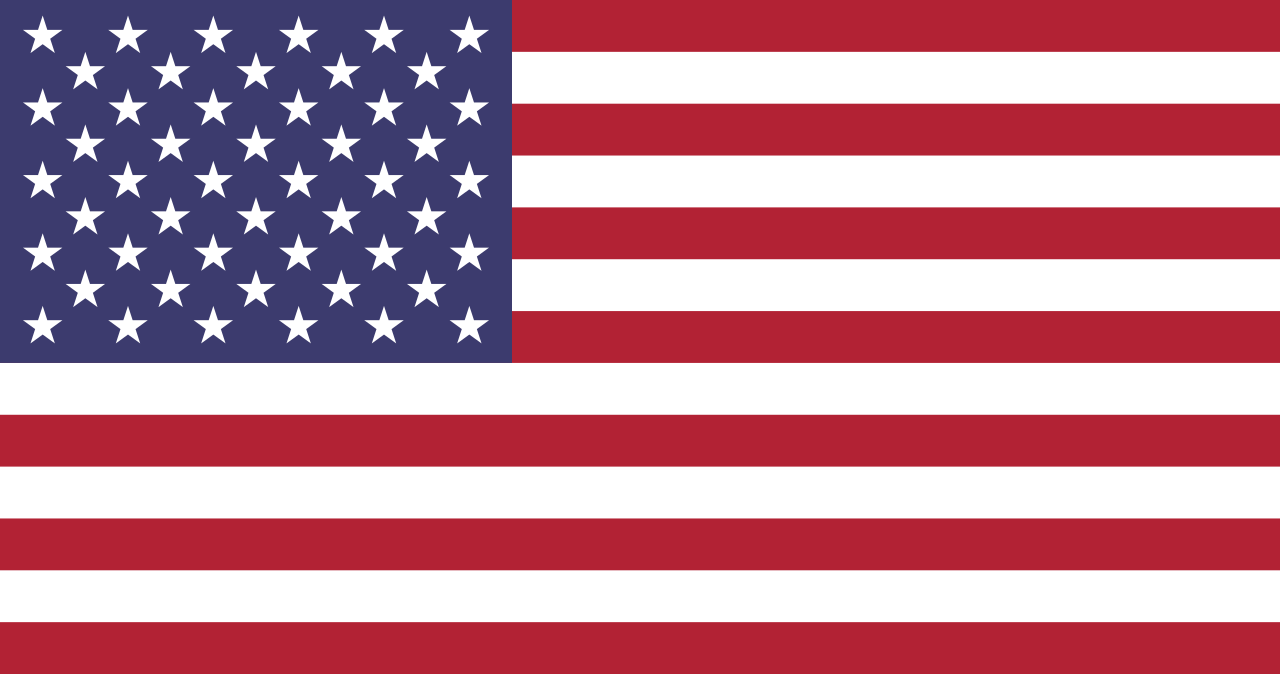 Dow Rockets 1,434 points to Record High As Pfizer Says Covid-19 Vaccine Shows Stunning Effectiveness
https://www.entrepreneur.com/amphtml/359298
"@NYGovCuomo says it's "bad news" Pfizer's Covid vaccine came during the Trump Admin; says he's going to work w/ other governors to "stop" distribution "before it does damage"""
?? Operation Warp Speed is not a mobilization? How are we here so fast? https://t.co/rqdrW74R31

— Bret Baier (@BretBaier) November 9, 2020
MUST WATCH: @marklevinshow earlier tonight! pic.twitter.com/bSMYcqfwLi

— Team Trump (Text VOTE to 88022) (@TeamTrump) November 9, 2020
NATIONAL SECURITY THREAT:: DNC DEMOCRAT DEEP STATE
11/9/2020 320AM
FACT: Nearly all Printers manufactured and Sold here in the USA tell on us all. HOW DO YOU ASK? Well, here's the TRUTH.  Official Mail-In Ballots will have a MACHINE ENCODED WATERMARK CODE on every sheet of paper. Think you can get away with producing a Ransom Note on a computer? Think again. The same for the Democrat Deep State. All these Late "Mail-In Ballots" are fraudulent. HOW? They are not printed with the USPS Blockchain Encoding that they should have been printed with. These "Mail-In Ballots" will be found to have been IMPORTED BY [C-H-I-N-A]. Oops JOE!  So, for all those that have supposedly "debunked" all of this, egg is on your face. No "Fact Checkers" cannot declare this to be false. Thanks to POTUS TRUMP and Former DNI Grennell and the Patriot Men and Women at CISA for saving our Elections. This is a temporary chaos and we will come out on the other side with our Republic saved. https://www.theinternetpatrol.com/eff-proves-secret…/Machine identification codes are being printed on every page of the printer output of some printers. Is your technology spying on you? The EFF (Electronic Frontier Foundation) has recently proven what many have suspected for a long time – that at least some laser printers embed a secret machine identification code on each and every page they print, which reveals when the page was printed …
Article lays down why this election is actually a Nightmare for Biden.
https://www.americanthinker.com/articles/2020/11/wait_just_a_minute_some_very_good_news_may_be_coming.html
From the Article:
39 House Republicans Ask Bill Barr to Ensure Integrity of Voting and Counting Process
More than three dozen House Republicans, including House Freedom Caucus Chairman Andy Biggs (R-AZ), penned a letter Friday to Attorney General William Barr asking him what he is doing to ensure the integrity of the 2020 presidential election amid allegations of irregularities.
"While each state runs its own election process, the United States Department of Justice is ultimately responsible for the integrity of federal elections. The American people must have the utmost confidence that the outcome of the presidential election is legitimate," the letter said.
Rep. Jim Banks (R-IN), a staunch Trump administration ally, tweeted about the letter on Saturday:
I've joined 38 of my colleagues in writing a letter to AG Bill Barr requesting he investigate claims of voter fraud and make sure only all legal votes are counted in this election.
The American people need to have confidence that the outcome of this election is legitimate!!
The lawmakers said it was time for Barr to use the resources of the Justice Department to make sure the election and vote counting process is conducted in a manner that is fully consistent with state and federal law.
"It is also important that the process be completely transparent, so that the American people will have full confidence in the result," they said.
They said the Justice Department's Civil Rights Division Voting Section's responsibility is to ensure voters have access to a ballot box and that no one's vote is devalued by any means of voter fraud.
They also said the U.S. Marshals Service is also available to ensure that judicial orders are carried out.
"When it comes to a federal election, it should not matter whether those judicial orders come from a state or federal court. For example, if a state court orders that observers can watch ballot counting in a federal election, no local election official should be able to defy that order," they wrote.
They asked for Barr to immediately respond to the following questions:
What are you doing to ensure the integrity of the voting and counting process right now?
Will you commit to using all the resources at your disposal to ensure that only legal votes are being counted and being
counted in a fully transparent manner immediately?
The letter was also signed by:
Reps. Michael Cloud; W. Gregory Steube; Bob Gibbs; Bill Posey; Ralph Norman; H. Morgan Griffith; Jeff Duncan; Ted Budd; Mark Green; Andy Harris, M.D.; Scott DesJarlais; Dan Bishop; Jody Hice; Mike Kelly; Randy K. Weber; Brian Babin; Chip Roy; Robert E. Latta; Ben Cline; James Comer; Guy Reschenthaler; Warren Davidson; Scott Perry; Rick Allen; Roger Marshall, M.D.; Doug LaMalfa; Bill Flores; Bill Johnson; K. Michael Conaway; Kevin Hern; Glen Grothman; Tom Emmer; John Joyce; John W. Rose; Lance Gooden; Jodey Arrington; and Dan Crenshaw.
https://www.breitbart.com/politics/2020/11/08/39-house-republicans-ask-bill-barr-to-ensure-integrity-of-voting-and-counting-process/
Patriots in Control.
The reason the DOJ is not involved(for now) is that by law they can't intervein until the states certify their votes. Technically they are still in a counting phase…..But if a state certifies their vote count while knowingly allowing fraud the DOJ has grounds to investigate/prosecute if they feel they have sufficient evidence to bring suit.
https://www.justice.gov/criminal/file/1029066/download#
There is more than enough evidence to start a federal investigation.
They spent 40 days recounting hanging chads in Florida in 2000 before certifying their votes.
The MSM has no authority to call a presidential election for the same reason the DOJ can't intervene in an election. It's because some states are still in a counting phase and not one state has certified their votes.
Good website showing when States have to certify their votes.
Here are the dates for the important states.
Georgia (Nov 20)
Pennsylvania (Nov 23)
Michigan (Nov 23)
Arizona (Nov 30)
Wisconsin (Dec 1)
Nevada (Dec 1)
The clock is ticking.
https://www.bizpacreview.com/2020/11/08/joy-reids-response-to-70-mil-trump-voters-came-in-a-deranged-rant-that-every-conservative-should-hear-994341
Joy Reid's response to 70 mil Trump voters came in a deranged rant that every Conservative should hear.
Milwaukee Elections Head Misplaced Crucial Voting Flash Drive [EXCLUSIVE]
Police on the scene were pressured to stay silent.
A flash drive that contained crucial absentee voter information in the 2020 presidential election was briefly lost during the early morning hours of Wednesday Nov. 4 as the world waited for Milwaukee to reveal its ballot counts.
Sources within Milwaukee County law enforcement told Wisconsin Right Now exclusively that the executive director of the Milwaukee Election Commission, Claire Woodall-Vogg, realized she had lost the flash drive when she left, with police escort, the Central Count building where ballots were tallied. She was en route to the county courthouse to report "the results of more than 169,000 absentee ballots collected in the City of Milwaukee," the Hill previously reported.
Those results would prove to heavily weight toward Vice President Joe Biden in the critical battleground state. Biden would go on to win the state with the slimmest of margins (20,540 votes), although President Donald Trump's campaign says he will request a recount.
We've met a brick wall of silence and stonewalling in our attempt to get more details about what happened around 3 a.m. when the drive suddenly couldn't be located by Woodall-Vogg, according to our sources.
moar – moar – moar
https://www.wisconsinrightnow.com/2020/11/06/milwaukee-election-flash-drive/
Evil into practice by socialized health care. By Gods grace I am am born an American at this time and season
https://www.breitbart.com/europe/2020/11/09/covid-1984-parents-blocked-seeing-sick-newborns-uk-socialised-healthcare-system/
From the article:
Parents of sick newborn babies are being barred from seeing their children in hospitals run by Britain's socialised healthcare system, the National Health Service (NHS), due to the draconian coronavirus restrictions in place in the UK.
A survey conducted by Bliss, a premature infant charity, found that 14 per cent of parents with sick babies have been prevented from staying with their ailing child as a result of social distancing measures put in place by hospitals.
Some hospitals have limited visiting time to just two hours a day, and others have limited visits to one parent per day. The study found that the draconian limits have placed an increased strain on the mental health of new parents across the country.
Carly Maclean, 30, and her partner Gary Hanson told the Daily Mail that only one parent was allowed to see their daughter, Emily, who suffered from jaundice, forcing her to be placed onto an oxygen machine at the Royal Bolton Hospital in March.
"When you're peering at your poorly baby, the only thing that can help is the gentle comfort of your partner and the knowledge you're not alone. Covid took that away," Maclean said.
"And when I brought Emily home after nine days, it felt like someone else's child because the restrictions stopped that bond. It destroys a part of you," the mother added.
Another mother, Katie Orger, 33, said that The Rosie Hospital in Cambridge told her that she had to "book a slot" to visit her daughter, Sophia, who was born five weeks early in April.
"I never managed to breastfeed, and I can only put that down to not having the skin-to-skin and lasting contact with my daughter," Orger said.
While parents of sick newborns in the UK have been typically afforded 24-hour access to special care baby units, NHS trusts have been introducing limits on "visitors" during the China coronavirus pandemic.
Guidance from national healthcare bodies such as the Royal College of Paediatrics and Child Health have said that "visitors" should not include the parents of the child; however, this has not been followed by all hospitals.
Bliss demanded that NHS England publish national guidance for hospitals to ensure that parents are granted unfettered access to their children "as a matter of urgency".
The chief executive of the newborn charity, Caroline Lee-Davey, said: "Our smallest and sickest babies need their parents at their side to give them the best chance of survival, even during a pandemic."
The British socialised healthcare system has also seen significant failures in providing care for children, with the Royal College of Paediatrics and Child Health admitting in October that hospitals postponed some 50,000 child surgeries between just March and May in England.
Recent figures released in the Health Services Journal also revealed that the number of stillbirths in England between April and June nearly doubled in England, with hospitals recording 40 compared to 24 during the same period last year.
The report pointed to the message of "Protect the NHS" as a contributing factor in mothers deciding not to seek care earlier.