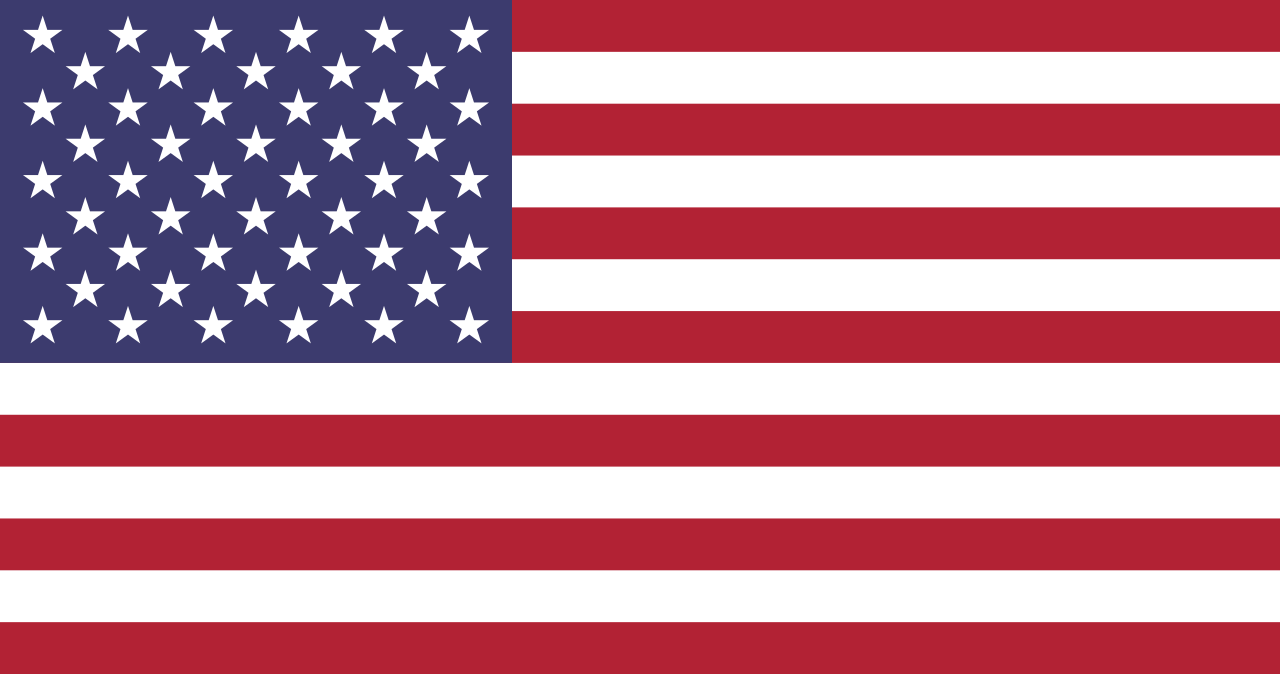 9 Nov PM update
Enjoy in order US Patriots. They never thought she would lose. Now they ALL LOSE…
Not the President Elect…. Democrat and MSM propaganda and "Never will be". Colloquial definition
Got to get to 15 Dec with 270 electoral votes.
Following the 2020 presidential election, Joe Biden has been declared the president-elect of the United States by "numerous media outlets". However, this is based on a colloquial definition of the term derived from public voting data, and his status as future president has not been officially confirmed by the General Services Administration or the deciding vote of the Electoral College.
Twitter Thread:
NEW: election fraud lawsuit was filed in Detroit with affidavits alleging backdating ballots, no matching signatures. It includes an affidavit from a city employee claiming she was asked to backdate ballots:

— Matt Finn (@MattFinnFNC) November 9, 2020
o.11560837 >>11560903 >>11560989
Trump Admin Refuses to Play Pretend with Coup Plotters — Denies Funding to Biden Transition Team.
Did you / they think this was a game? Politics as normal? NO
The Trump administration refused to play dress-up with the Biden-Kamala campaign.
The GSA will not be funding a "Biden Transition Team" in the near future until ALL THE LEGAL BALLOTS are counted.
Via Pro-Trump News — Mediaite reported:
The federal government General Services Administration has declined to provide funding to the Biden campaign's transition team as President Donald Trump contests the results of the 2020 election.
"An ascertainment has not yet been made. GSA and its administrator will continue to abide by, and fulfill, all requirements under the law," GSA spokeswoman Pamela Pennington said in a Sunday statement.
https://www.thegatewaypundit.com/2020/11/hah-hah-trump-admin-refuses-play-pretend-coup-plotters-denies-funding-biden-transition-team/
Rats scurrying
Does Bizarre Giuliani Press Conference Send a Message?
On Nov 7, Rudy Giuliani held a press conference denouncing vote fraud, at an inexplicably bizarre location – The shabby back lot of the humble 'Four Seasons Total Landscaping' business on the outskirts of Philadelphia, adjacent to the 'Fantasy Island' adult video and 'love toys' store, and also the 'Delaware Valley Cremation Center' for the departed.
In a movie set nearby, a character says: "I'm gonna pull the whole thing down. I'm gonna bring the whole fuckin' diseased corrupt temple down on your heads. It's gonna be Biblical."
We are possibly witnessing the greatest game ever in US political history.
A bizarre event last Saturday led by Trump's top lawyer Rudy Giuliani is being ridiculed as a feckless failure … but links and connections point to something different:
A hidden team Trump warning to the Democrats and the Bidens, that unless they acknowledge election fraud cheating Trump of his win, the worst of disasters will hit them, 'the whole corrupt temple pulled down on your heads'.
On Saturday 7 November 2020, as USA media rushed to announce its claim that Joe Biden was US presidential election winner, Donald Trump's top lawyer Rudy Giuliani held a press conference denouncing vote fraud, at an inexplicably bizarre location – The shabby back lot of the humble 'Four Seasons Total Landscaping' business on the outskirts of Philadelphia, adjacent to the 'Fantasy Island' adult video and 'love toys' store, and also the 'Delaware Valley Cremation Center' for the departed.
Global media is now cackling with laughter over an assumed 'staff error', the Trump Campaign booking this 'absurd' venue instead of the luxurious Four Seasons Hotel downtown, which is more Trump's style. If a 'mistake' however, it is inexplicable. Giuliani can hire meeting places anytime, anywhere with a phone call, and the press would follow along.
Journalist Jim Stone thinks Giuliani might be betraying and sabotaging Trump with the downright embarrassing location, and a speech of only limited content re-vote fraud, which you can view here starting at 21min55:
Investigative youth of 4chan /pol/, however, have revealed connections with this location, explaining the bizarre choice of site as being perhaps an ultimate, final signal and warning to the Biden family and to the USA Democratic party, just before Trump takes the drastic measures to defeat the perhaps biggest ever vote-count fraud in USA history. Consider:
Four Seasons Landscaping is less than 3 kilometers away from the notorious Holmesburg prison, now closed, where a Jewish dermatologist, Dr Albert Kligman (1916-2010), conducted horrific medical experiments on the bodies of live prisoners for many years, America's own 'Josef Mengele'.
You likely have seen Holmesburg prison in films. It was used in 'Condition Red' (1995), 'Up Close & Personal' (1996), 'Animal Factory' (2000), and 'Law Abiding Citizen' (2009).
https://henrymakow.com/2020/11/Does-Bizarre-Giuliani-Press-Conference.html
McCabe posts his Senate statement. Will he still show up tomorrow?
US SENATE MAJORITY LEADER MCCONNELL DOES NOT ACKNOWLEDGE BIDEN AS PRESIDENT-ELECT OR HARRIS AS VICE PRESIDENT-ELECT

MCCONNELL SAYS PRESIDENT TRUMP IS 100% WITHIN HIS RIGHTS TO LOOK INTO POSSIBLE IRREGULARITIES IN LAST WEEK'S U.S. ELECTION

— zerohedge (@zerohedge) November 9, 2020
It's a clear win, our enemy tried so hard but it's a clear win for Trump.
The context of the newscycle/enemy is thus: Justify Legitimacy.
Like many moves before this, we gain the tactical insight of how our enemy cheats.
The worlds eyes are on Americas Election, and you know what Sunlight does~
We must remember, we have been told of what major events will unfold; We may situate ourselves well for their occurrence.
ObamaGate – VoterID – Crimes Against Humanity/Children – China's 80+ Million reserve of Mail In Ballots – China's Weaponized Bioweapon – The chained detonation of exposures waiting in various legal Discoveries…
Be ready. You know what we're being shown by MOCKINGBIRD is a distraction.
FULL STEAM AHEAD – We are exposing their fraud and showing the world how much America is willing to stand up against evil.
Transparency is the only way forward re: public opinion.
Prosecution is the only way forward re: save & defend the rule of law.
Prosecution and Transparency is the only way to save our way of life.
Updates:
Rudy Giuliani Legal Battles Incoming!
Pennsylvania data shows that some of the mail in ballots were returned BEFORE they were mailed, on the same day or next day. I marked such ballots as "Suspicious" (RED) in the plot. There are 109421 (3.53%) "Suspicious" ballots.
…
https://threadreaderapp.com/thread/1325538470593400832.html
Moar happenings….
This route curiously disarms their planned election day chaos, but I'm sure that's just a coincidence.
Maybe their hyped plan would be hyped and focused for no good reasons and I'm even less sure our enemy is ObamaGate level caught.
How many moves ahead are you behind, sweeties?
repeat relay repeat relay repeat repeat relay
This is our groundwork for VOTER ID
Detroit city worker blows whistle, claims ballots were ordered backdated. FBI probing. | Just The Newshttps://t.co/e894fQdAl8

— John Solomon (@jsolomonReports) November 6, 2020
BREAKING: @GOPChairwoman announces on Sean Hannity that the Trump campaign has OVER 100 people in BOTH Michigan AND Pennsylvania who are willing to go on the record, with sworn affidavits, to testify about election fraud and irregularities in each state. 💥

🇺🇸

— Murray 🇺🇸 (@Rothbard1776) November 7, 2020
BREAKING: Trump campaign files lawsuit in Arizona, alleges Maricopa County rejected ballots by in-person voters pic.twitter.com/OY7uwEBTOS

— Breaking911 (@Breaking911) November 7, 2020
Just spoke with Richard Baris @BigDataPoll: AZ now down to 19,000 with over 200,000 (maybe 240,000) left. Quite doable, esp at rates they've been coming in for Trump.
Says @govdougducey has done a stellar job in making sure we have a firm count on how many ballots are outstanding, so they can't keep coming up with "more ballots." Says Trump should win AZ by 6,000.
Says GA will def be recounted, but now with machine issues may also be recanvassed. Said Kemp did very little to get the "extra ballots" under control.
Both in WI and MI there are now clerical problems/machine problems, which in one county alone would flip the vote.
"MI legislature is engaged."
Seems like these guys are taking it seriously.Tossing illegal ballots in PA would give Trump more than enough to win.
The fight goes on.
https://threadreaderapp.com/thread/1325237394447060992.html
Potus used the term "The threshold identification of Ballots " which turns out to be a statistical term
Threshold is a value. You associate the Threshold to a Statistic (PolledData). When data is collected for that Statistic, it is compared with the associated Threshold value. If the collected data value does not suit the Threshold value then it indicates that this kind of data might lead to poor performance of the device or network.
Sauce: https://www.webnms.com/telecom/help/administrator_guide/performance/thresholds/perf_thresholdsintro.html
Benford's Law: IMPORTANT!
https://www.acfe.com/uploadedFiles/Shared_Content/Products/Self-Study_CPE/Using%20Benford's%20Law_2018_final_extract.pdf
CNN's Jake Tapper Tells Trump Staffers Concede or Get Blacklisted
CNN's Jake Tapper joined the growing list of media elites and Democrats (but I repeat myself) calling for Trump staffers to be blacklisted.
Tapper is using a blacklist threat to try and convince Trump staffers to stop contesting the disputed 2020 election. He's not even hiding it.
"I truly sympathize with those dealing with losing — it's not easy," the far-left CNNLOL anchor tweeted Monday, adding, "but at a certain point one has to think not only about what's best for the nation (peaceful transfer of power) but how any future employers might see your character defined during adversity."
Joseph McCarthy couldn't have said it better.
https://www.breitbart.com/the-media/2020/11/09/nolte-cnns-jake-tapper-tells-trump-staffers-concede-or-get-blacklisted/
Another Booom!
Trump campaign general counsel Matthew Morgan announces a lawsuit in Pennsylvania, alleging irregularities.

"We believe that this lawsuit takes us one step closer to closing the gap in the vote differential in Pennsylvania," he said, adding it could also trigger a recount. pic.twitter.com/rnDt0rC8Qw

— Josh Wingrove (@josh_wingrove) November 9, 2020