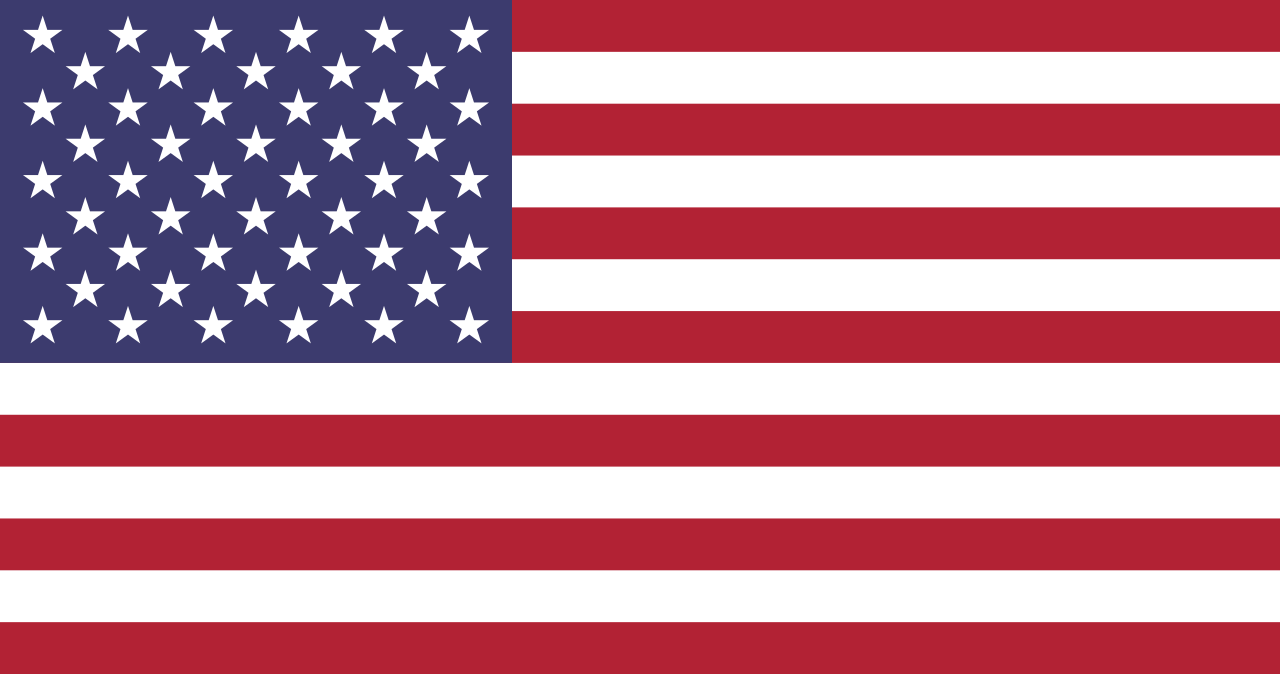 It Had To Be This Way…
Shall we play a game?

[N]othing [C]an [S]top [W]hat [I]s [C]oming

NOTHING
Can you imagine the feeling the team had when the comms were revealed, when the evidence of vote fraud was secure?  That night in the wee hours at the SCIF was long after the vote, eastern time and a shorter time pacific time. They waited to catch the erasure, the reset of Dominion options and settings back to Normal and the perps covering their tracks.🙏⏰⏰⏰🎩💥💥💥🇺🇸🇺🇸
What, why and how?
DIPLOMATIC, INFORMATION, MILITARY, ECONOMIC, FINANCIAL, INTELLIGENCE, LAW-ENFORCEMENT  (DIMEFIL)
Strategy:   "Hold out baits to entice the enemy. Feign disorder, and crush him."
Sun Tzu, The Art of War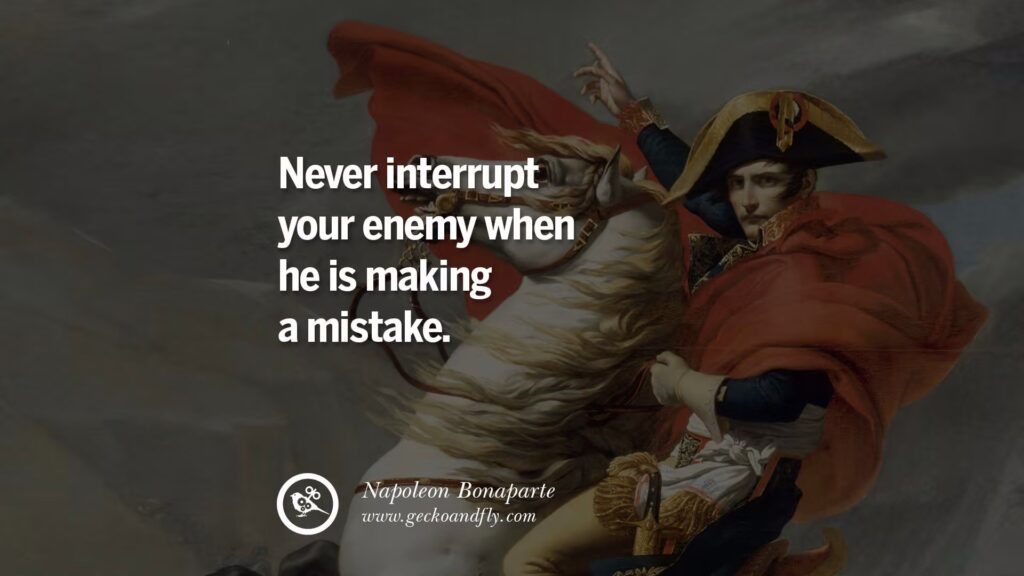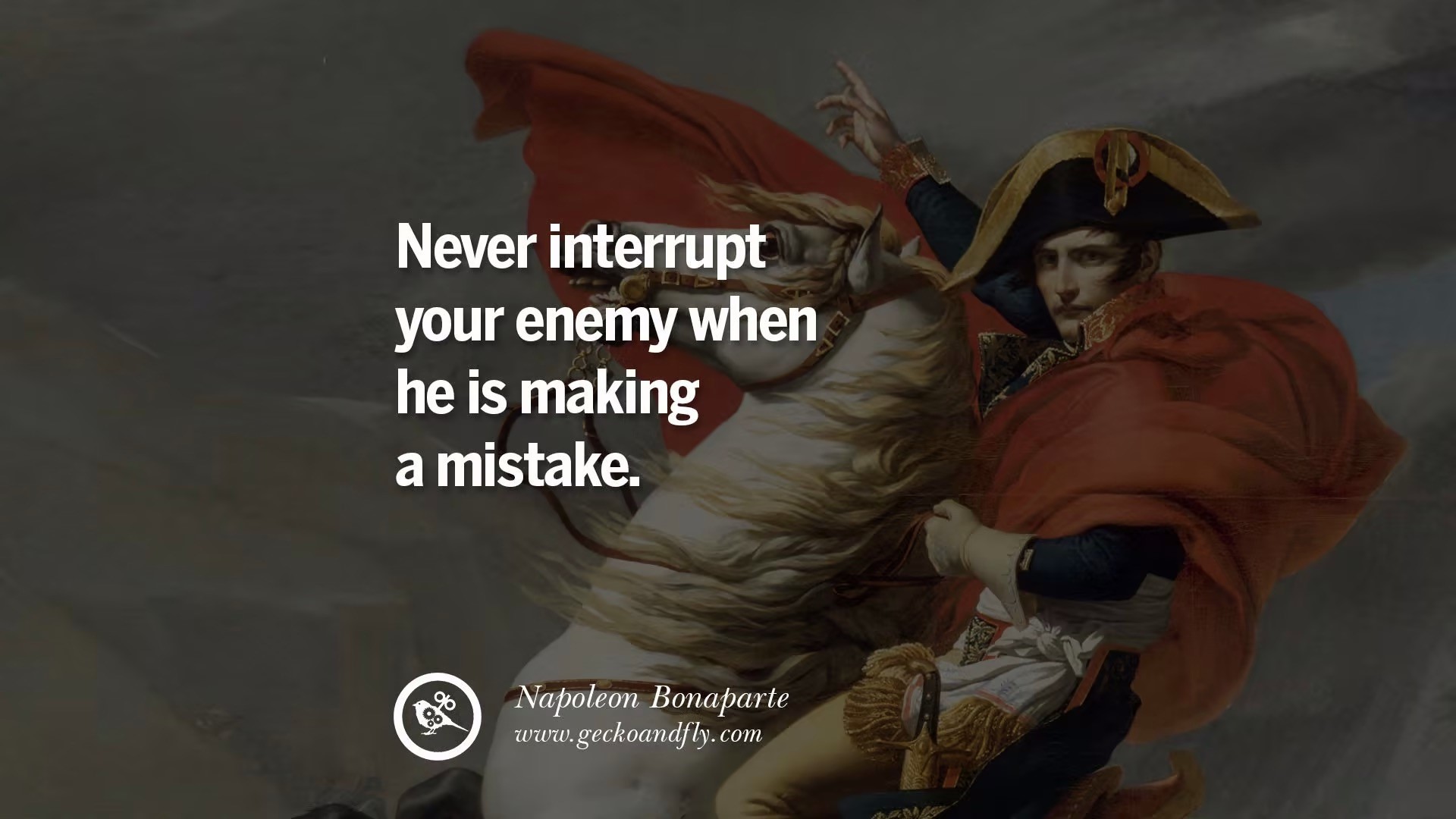 Operations Update / Big Picture Plan
USA Federal Election Timeline
Dec. 8 — Last day for states to resolve election disputes
States must certify election outcomes at least six days before the Electoral College meets — known as the "safe harbor" deadline — if they want to avoid Congress getting involved in resolving potential disputes. That means any court challenges to state election results must be settled by Dec. 8, 2020.
If states certify election outcomes by this deadline, Congress must accept the results as valid.
Dec. 14 — Electors cast their ballots
Electors meet in their respective states to cast their ballots for president and vice president on the second Monday after the second Wednesday in December.In every state except Nebraska and Maine, electors vote on a "winner takes all" basis, meaning whichever candidate wins the state's presidential race receives all of the state's electoral votes.Electors send certificates of their vote to various officials, including Vice President Mike Pence, serving as president of the Senate.
Dec. 23 — President of the Senate receives electoral vote certificates
Pence must receive the formal electoral vote certificates no later than nine days after electors meet.
Jan. 6 — Congress counts electoral votes
The House and Senate convene for a joint session on Jan. 6 to count electoral votes. Pence presides over the process as president of the Senate and announces the results. The candidate that receives at least 270 out of 538 electoral votes becomes the next president.Any objections to the electoral votes must be submitted in writing and signed by at least one House and one Senate member. If an objection arises, the two chambers consider the objection separately.
Jan. 20 — Inauguration Day
The president-elect and vice president-elect are sworn into office and officially become the president and vice president of the United States on Inauguration Day.
History
Remember, the boat Washington used was called a Durham boat
Origi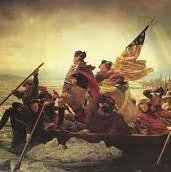 nally built to carry heavy cargo on colonial waterways, Durham boats became General George Washington's landing craft of choice in late 1776.
For the most renowned river crossing in American history— General George Washington's surprise attack across the Delaware River on the Hessians in Trenton, New Jersey, on December 26, 1776—the logistical key had been attained by an earlier crossing of that same river.
It was a canny move, and Washington clearly recognized that among the craft gathered along the river, the most useful boats—militarily speaking—were the Durham boats.
https://www.historynet.com/behind-lines-durham-boat.htm
DURHAM is COMING……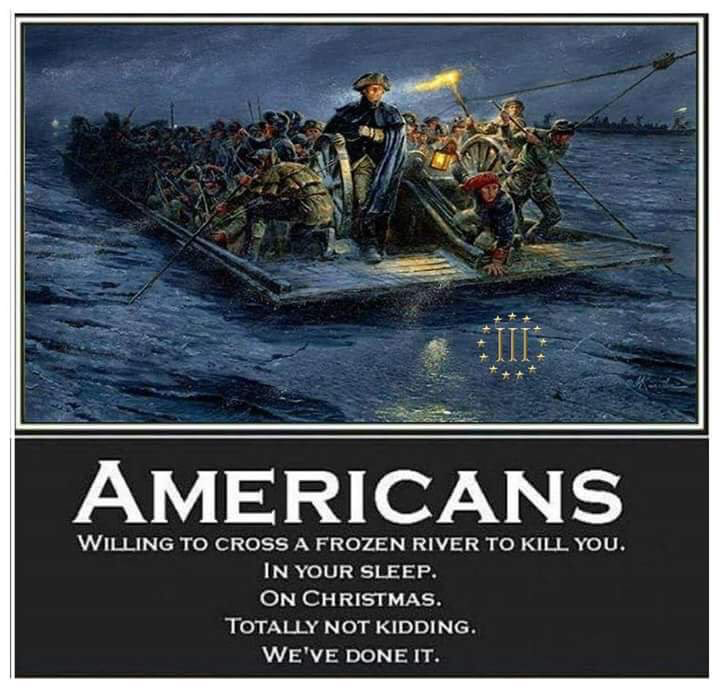 Diplomatic
New Executive order today states apparatuses.
I, DONALD J. TRUMP, President of the United States of America, find that the People's Republic of China (PRC) is increasingly exploiting United States capital to resource and to enable the development and modernization of its military, intelligence, and other security apparatuses, which continues to allow the PRC to directly threaten the United States homeland and United States forces overseas, including by developing and deploying weapons of mass destruction, advanced conventional weapons, and malicious cyber-enabled actions against the United States and its people.
https://www.whitehouse.gov/presidential-actions/executive-order-addressing-threat-securities-investments-finance-communist-chinese-military-companies/
Bryan S. Wares' Method and apparatus for risk management.
Anthony Beverina (the other inventor of the patent) may be worth looking into.
"The Center for Data Innovation spoke with Anthony Beverina, co-founder and chief strategy officer of Socially Determined, a healthcare analytics company based in Washington, DC that applies data science to measure how the social determinants of health impact a population. Beverina discussed Socially Determined's analytic insights helps organizations that manage population health to take action that improves care in areas that may have traditionally been ignored."
https://www.datainnovation.org/2020/09/5-qs-for-anthony-beverina-cso-of-socially-determined/
Information
DIGITAL "COMMANDERS"  STRATEGY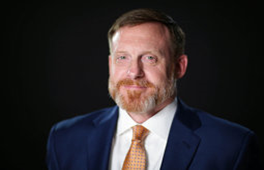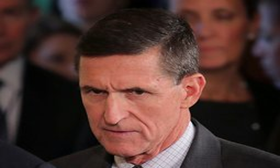 NCSWIC
https://www.cisa.gov/safecom/NCSWIC
Who stepped down today [forced]
https://www.cisa.gov/bryan-s-ware
More coming?
Why is this relevant?
How do you 'show' the public the truth?
How do you 'safeguard' US elections post-POTUS?
How do you 'remove' foreign interference and corruption and install US-owned voter ID law(s) and other safeguards?
-NCSWIC
"IT expert finds multitude of 'flaws' in Dominion Voting Systems solutions allowing easy manipulation of vote tallies"
https://noqreport.com/2020/11/12/it-expert-finds-multitude-of-flaws-in-dominion-voting-systems-solutions-allowing-easy-manipulation-of-vote-tallies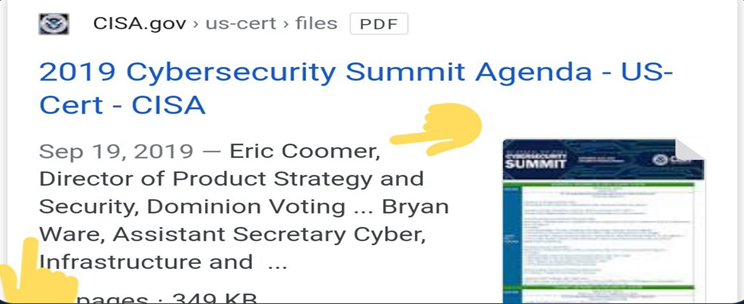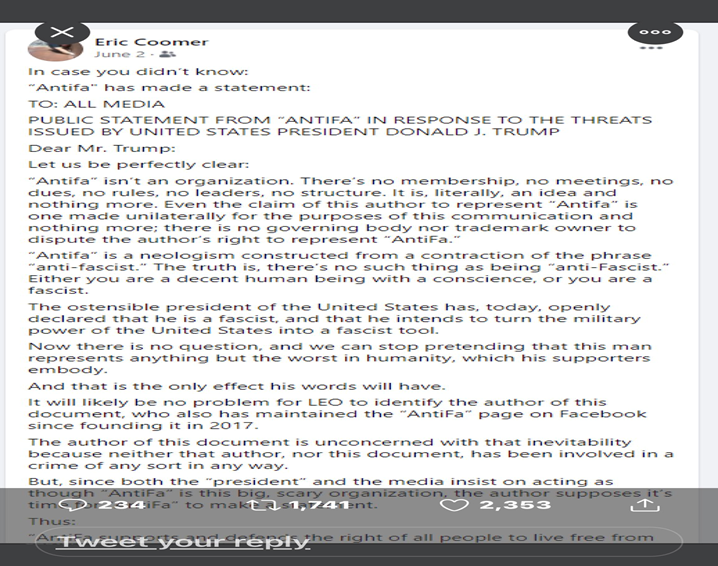 Also… claims Antifa is not organized?
Data says not only is Antifa organized, it's ORGANIZED. Dems want to get rid of Antifa now because they're hurting the party. SO they released the cell phone tracking data and literally doxxed their own useful idiots.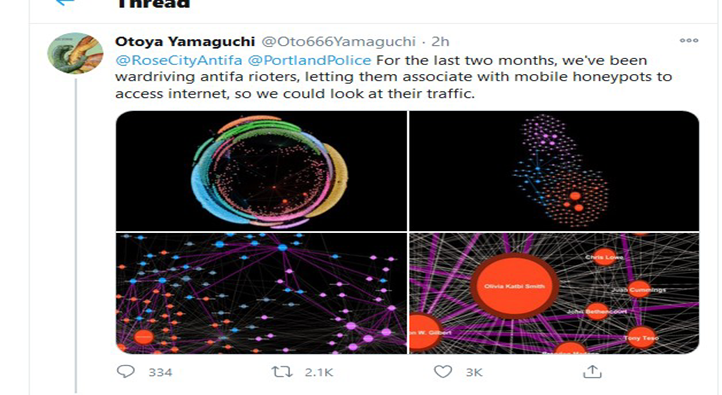 The " Keys" to the Kingdom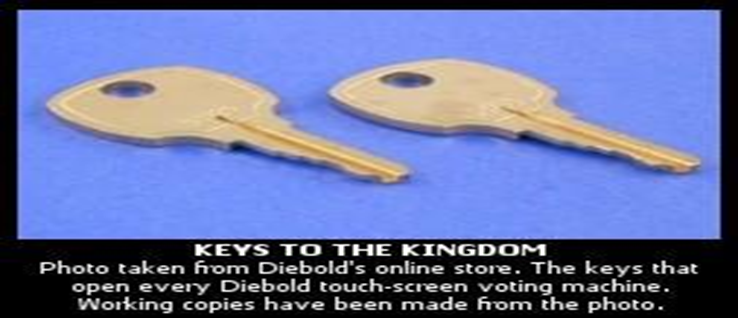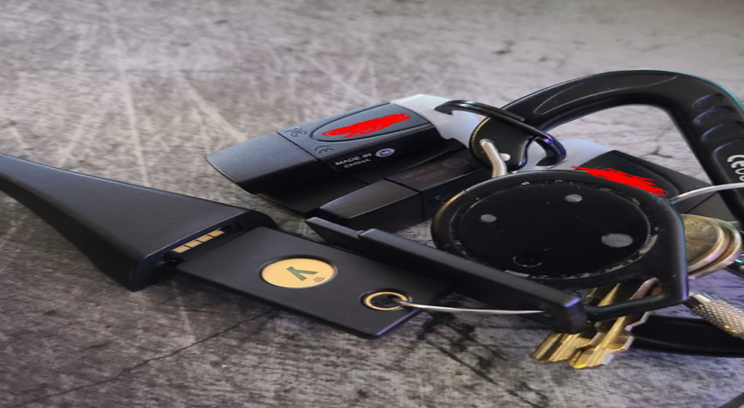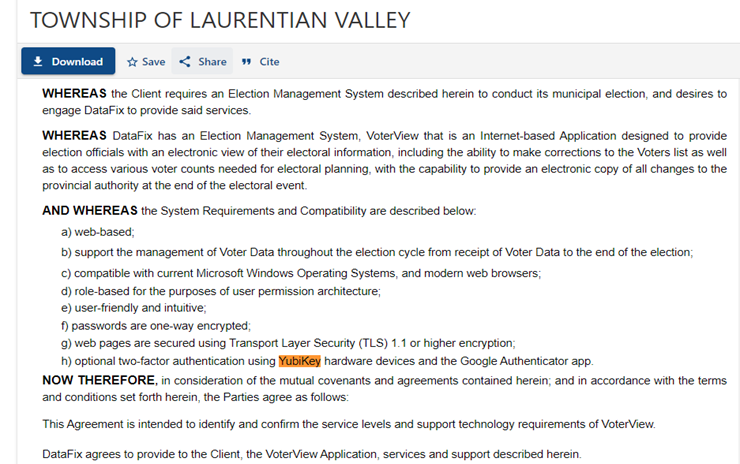 In December 2014, Henry Kravis created his own Intelligence agency, the KKR Global Institute. He nominated at its head the ex-Director of the CIA, General David Petraeus.
With the Kravis couple's private funds (the KKR investment funds), and without referring to Congress, Petraeus pursued operation «Timber Sycamore» which had been initiated by President Barack Obama. This was the largest weapons traffic in History, implicating at least 17 states and representing many thousands of tons of weapons worth several billion dollars [7].
As such, Kravis and Petraeus became the main suppliers for Daesh [8].
https://www.strategic-culture.org/news/2018/12/26/who-was-secretly-behind-america-invading-and-occupying-syria/
VotingWorks, founded by Ben Adida and Matt Pasternack, involved in pilot with Microsoft for testing new voting technology with Wisconsin in the Spring Primary Feb 2020
2/2
About VotingWorks:
VotingWorks, founded in 2018, is a non-partisan non-profit building a secure, affordable, and simple voting system. Our vote-by-mail solution lets you scale vote-by-mail quickly and affordably. Our risk-limiting audit software ensures votes cast on any paper-based system are correctly tabulated. Our voting machine creates paper ballots that voters can directly verify. Our source code is available on GitHub.
VotingWorks worked with the Center for Democracy and Technology (CDT), which helped it with its launch. Its mission is to create a new non-profit voting systems manufacturer with the mission of being the public works for open-source voting systems. The basis of this non-profit is from Ben Adida's 254-page PhD dissertation on cryptographic voting systems he wrote in 2006. In the article with Vice, it indicated that Ben studied voting machines for more than 20 years and had a PhD from MIT in secure voting.
About the pilot:
The pilot was to test a Microsoft's voting system called ElectionGuard. This software allows voters to verify that their ballot was counted. It was stated that local election officials would hand-count all paper ballots to verify the winners.
ElectionGuard is noted as an open-source software that any voting equipment maker is free to use in its existing products. ElectionGuard generates a ballot tracking code which voters can use to verify their vote counted in the final tally. Each vote is recorded and encrypted on a touchscreen ballot marking device as well as printed on a paper ballot. Anyone may download the software and test its security. Technical information about ElectionGuard is available on Microsoft's website.
Links
VotingWorks modified its systems to integrate ElectionGuard for this pilot test and supplied the ballot marking devices and other supporting voting equipment.
BREAKING: Outsiders with USBs and VCards Were Allowed in Pennsylvania Counting Areas with No Observers Present

https://www.thegatewaypundit.com/2020/11/breaking-outsiders-usbs-vcards-allowed-pennsylvania-counting-areas-no-observers-present/
REPORT:@CISAgov Issued A Self-Serving Doc Saying THEY Saw No Evidence Any Voting System "Deleted Or Lost Votes, Changed Votes, Or Was In Any Way Compromised"
➡Shortly Thereafter The @WhiteHouse Rightfully Fired CISA Asst Secty For Cybersecurity Bryan Ware https://t.co/mldDzRqLBh

— John Basham 🇺🇲 (@JohnBasham) November 13, 2020
Glenn Greenwald tears into media, Schiff, other Dems for dismissing Hunter Biden controversy
"Schiff, as he usually does when he moves his mouth, was lying," the journalist alleged about the Dem's October interview on CNN
Journalist Glenn Greenwald took aim Thursday at the mainstream media, top Democrats, and former members of the intelligence community for dismissing the explosive Hunter Biden controversy as "Russian disinformation" without actually backing up their claim.
In a piece published on Substack, Greenwald began by slamming "shameless pathological liar" Rep. Adam Schiff as well as CNN for an Oct. 16 interview reacting to the New York Post's reporting about Hunter Biden's emails that allegedly came from his laptop.
"[Wolf Blitzer] asked him a rhetorical question embedded with baseless assumptions: 'does it surprise you at all that this information Rudy Giuliani is peddling very well could be connected to some sort of Russian government disinformation campaign?'" Greenwald wrote Thursday. "Schiff stated definitively that it is: 'we know that this whole smear on Joe Biden comes from the Kremlin,' adding: 'clearly, the origins of this whole smear are from the Kremlin, and the President is only too happy to have Kremlin help in amplifying it… 'there it is in the Oval Office: another wonderful propaganda coup for Vladimir Putin, seeing the President of the United States holding up a newspaper promoting Kremlin propaganda."
He continued, "Schiff, as he usually does when he moves his mouth, was lying: exploiting CNN's notorious willingness to allow Democratic officials to spread disinformation over its airwaves without the slightest challenge. Schiff claimed certainty about something for which there was and still is no evidence: that the Russians played a role in the procurement and publication of the contents of Hunter Biden's laptop."
https://www.foxnews.com/media/glenn-greenwald-tears-into-media-schiff-other-dems-for-dismissing-hunter-biden-controversy
Nevada whistleblower describes Biden van vote factory in signed affidavit
LAS VEGAS, Nevada – A second sworn affidavit from a whistleblower who was an election worker in Clark County, Nevada, claims mail-in ballots were improperly filled out in a Biden-Harris van outside a polling place.
A redacted copy of the affidavit signed on Nov. 8 and obtained by the Washington Examiner puts weight behind some of the claims first detailed by American Conservative Union President Matt Schlapp, who is helping lead the charge for the president's legal efforts in Nevada. In a Sunday press conference, Schlapp said that an election worker saw a van "marked Biden-Harris" with open ballots inside.
The whistleblower, who worked as a poll worker from Oct. 17-30, complained about a Biden-Harris bus or van that was often stationed outside the polling place that would often have "speakers, dancers, music and other festivities going on" and whose organizers had to be told "several times a day" to "stay 100 feet from the polling location." He also said that voters without proper identification were permitted to cast provisional ballots.
The biggest shock claim, though, dealt with improperly filled out ballots in the van belonging to supporters of presumptive President-elect Joe Biden, whom he saw while on a lunch break walk on Oct. 28 or 29.
"I personally witnessed two people handing multiple unopened mail in ballot envelopes to two other people who then opened and filled out the ballots against the side of the Biden/Harris van," the affidavit said. "The same two people who marked the ballots then put the marked ballots in official pink and white envelopes. These people were not poll workers."
https://www.washingtonexaminer.com/news/nevada-whistleblower-describes-biden-van-vote-factory-in-signed-affidavit
Military
Economic

Much of this sting or discovery will be w/Dominion .
'Information technology attempted to alter our election and got caught?'
Dominion = Sovereignty or Control, it's exactly what high tech Oligarch's are trying to do in every aspect of humanity, because we're the 'great unwashed' stinky and unkept, unable to manage ourselves.
(((They))) want us to lick their feet w/gratitude and be in awe after covertly creating 'muh corona' terror as a mechanism to control the wold's masses hoping they'll beg them for deliverance under Piketty's Communist manifesto.
The destruction of our economy and society is what we are witnessing presently which is part of their brain dead 'Great Green Economic Reset' Eugenics system.
Financial
Intelligence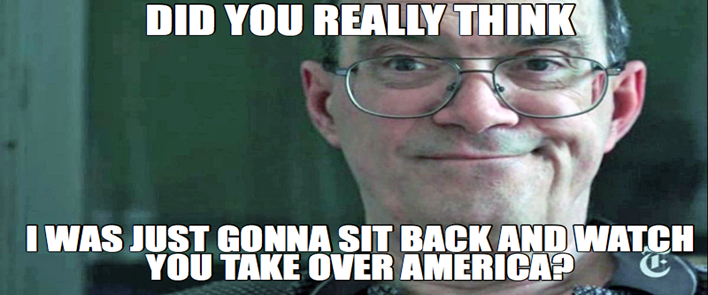 Law-Enforcement
Basham says incoming today
NOTE: I've Been Told There Could Be Some Truly Huge News Today. I'll Be In & Out Of Twitter Throughout The Day As I Work On A Data Project. But, As Soon As I Hear Something I Can Share I Will…Fingers Crossed It ACTUALLY HAPPENS… pic.twitter.com/k57rXl5kV8

— John Basham 🇺🇲 (@JohnBasham) November 13, 2020

IG Horowitz: I Had No Idea Durham Was Going to Rebuke My Findings
Dec. 11, 2019
During Wednesday's Senate Judiciary Committee hearing on the Justice Department inspector general's report on possible FISA abuses, the top DOJ watchdog Michael Horowitz said he was taken aback by U.S. Attorney John Durham's Monday statement rebuking the report's findings.
"Well, I was surprised by the statement. I didn't necessarily know it was going to be released on Monday," Horowitz said, adding that he met in November with Durham—who is working with Attorney General William Barr on an investigation into the origins of the Russia probe. "He said he did not necessarily agree with our conclusion about the opening of a full counterintelligence investigation, which is what this was. But there are also investigative means by which the FBI can move forward with an investigation called a preliminary investigation."
Sen. Dianne Feinstein (D-CA) also asked Horowitz whether Barr or Durham presented anything that would alter his report, which found there was no political bias and there was sufficient evidence to begin the probe. "No," he replied.
https://www.thedailybeast.com/ig-horowitz-i-had-no-idea-john-durham-was-going-to-rebuke-my-findings