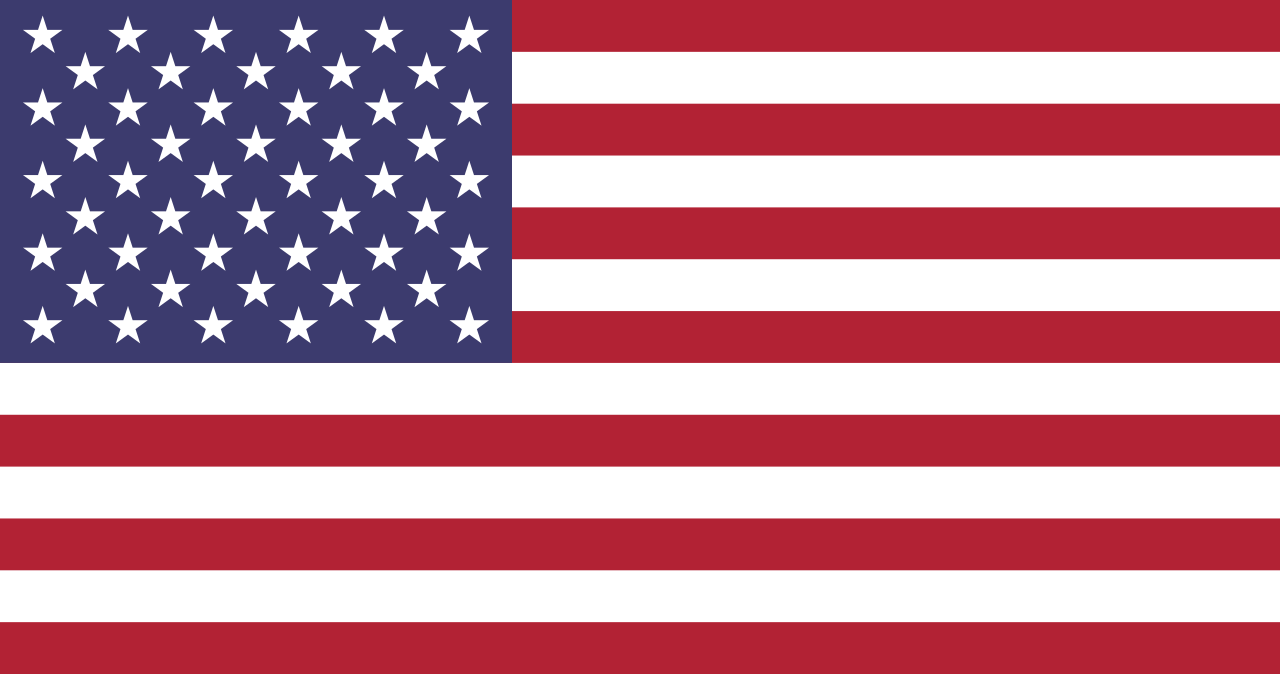 "We hold these truths to be self-evident: that all men are created equal; that they are endowed by their Creator with certain unalienable rights; that among these are life, liberty, and the pursuit of happiness."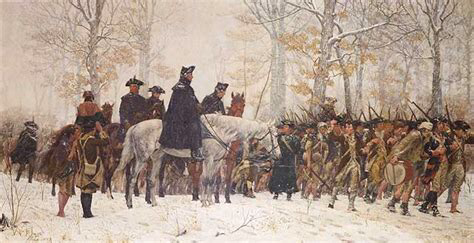 DIPLOMATIC, INFORMATION, MILITARY, ECONOMIC, FINANCIAL, INTELLIGENCE, LAW-ENFORCEMENT  (DIMEFIL)
Strategy:
"All warfare is based on deception. Hence, when able to attack, we must seem unable; when using our forces, we must seem inactive; when we are near, we must make the enemy believe we are far away; when far away, we must make him believe we are near."

- Sun Tzu, The Art of War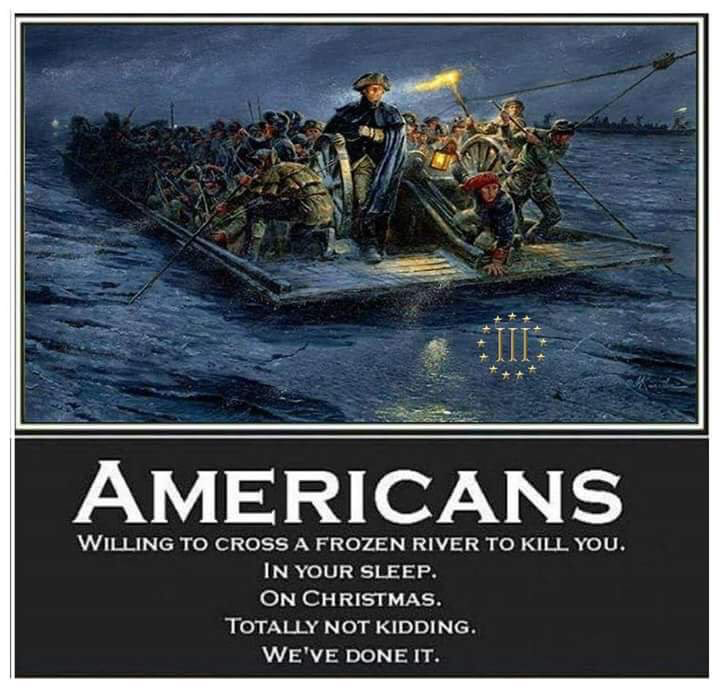 Operations Update/Big Picture Plan
USA Federal Election Timeline
Dec. 8 — Last day for states to resolve election disputes
States must certify election outcomes at least six days before the Electoral College meets — known as the "safe harbor" deadline — if they want to avoid Congress getting involved in resolving potential disputes. That means any court challenges to state election results must be settled by Dec. 8, 2020.
If states certify election outcomes by this deadline, Congress must accept the results as valid.
Dec. 14 — Electors cast their ballots
Electors meet in their respective states to cast their ballots for president and vice president on the second Monday after the second Wednesday in December.In every state except Nebraska and Maine, electors vote on a "winner takes all" basis, meaning whichever candidate wins the state's presidential race receives all of the state's electoral votes.Electors send certificates of their vote to various officials, including Vice President Mike Pence, serving as president of the Senate.
Dec. 23 — President of the Senate receives electoral vote certificates
Pence must receive the formal electoral vote certificates no later than nine days after electors meet.
Jan. 6 — Congress counts electoral votes
The House and Senate convene for a joint session on Jan. 6 to count electoral votes. Pence presides over the process as president of the Senate and announces the results. The candidate that receives at least 270 out of 538 electoral votes becomes the next president.Any objections to the electoral votes must be submitted in writing and signed by at least one House and one Senate member. If an objection arises, the two chambers consider the objection separately.
Jan. 20 — Inauguration Day
The president-elect and vice president-elect are sworn into office and officially become the president and vice president of the United States on Inauguration Day.
Mark your 🗓️ calendars so you NEVER FORGET! https://t.co/kpdUOm1p7p pic.twitter.com/gRY2fl0eAC

— U.S. Navy (@USNavy) December 6, 2020
December 7, 2020
Today, we remember the attack on Pearl Harbor that 79 years ago took more than 2,000 American lives.
Just weeks after Pearl Harbor was attacked, America was still in shock, struggling to find joy in the Christmas season. Prime Minister Winston Churchill, however, lifted spirits during his surprise visit to Washington for the holidays. The Prime Minister stayed for three weeks with President Franklin Roosevelt, talking from early in the morning until late at night.
On Christmas Eve, the President and Prime Minister delivered remarks from the South Portico of the White House for the lighting of the White House Christmas tree.
https://www.whitehouse.gov/adventcalendar/?share_id=251351&utm_source=link#7
Nothing to report at this time....
THE PLAN: Constitutional Lawyer Lays Out Steps for Contesting Election Results. "Watch tomorrow Justice Alito"
Ivan Raiklin has a plan for contesting the fraudulent election, which he posted on his Twitter account.
One constitutional lawyer has a plan for fighting this year's election fraud, which he explained in great detail on his Twitter account.
"Here is what the US Constitution, Title 3 of the US Code and #WeThePeople demand occur over the next month," Ivan Raiklin said, attaching a graphic. 2020 Election Timeline! Here is what the US Constitution, Title 3 of the US Code and #WeThePeople demand occur over the next month.
The first step, according to Raiklin, is for the Supreme Court to rule in favor of Rep. Mike Kelly (R-PA), who brought a lawsuit on behalf of the Trump campaign claiming that a 2019 law passed in Pennsylvania, which allowed for universal mail-in voting, is unconstitutional. According to Kelly, for such a law to be legal, an amendment would have to be passed by the Pennsylvania Supreme Court. The deadline for Pennsylvania, the defendant in the case, to respond to the Supreme Court is Tuesday.
Michigan will hold an election integrity hearing on Thursday, following similar hearings in other closely contested states.
Raiklin is also calling for the Director of National Intelligence to assess possible foreign election interference and present a report to President Donald J. Trump. That, according to Raiklin, would happen after the Department of Defense and its many federal law enforcement entities fully investigate election fraud, including fraud in the form of mail-in ballots and and absentee ballots.
The Congress, too, is an important piece of Raiklin's plan, which details how the Senate Intelligence and Judiciary Committees, along with the House Judiciary Committee, could convene to investigate claims of fraud over the next 30 days. Raiklin also calls for the postponement of the hotly contested Georgia U.S. Senate runoffs, slated for January 5, until full investigations into presidential election fraud are completed. The final key component to contesting the election results, according to Raiklin, is mass protest by American patriots, particularly in key cities like Philadelphia, Detroit, Milwaukee, and others in swing states where election fraud appears to be most rampant.
https://nationalfile.com/the-plan-constitutional-lawyer-lays-out-steps-for-contesting-election-results/
Ware County vote flip, Antrim voting machines, & Maricopa county FBI raid
Ware County vote flip, Antrim voting machines, & Maricopa county FBI raid
Tracy Beanz
Read the original article identifying the man in the glasses. Yaacov Applebaum does amazing work. There needs to be action on this tape - it hasn't been debunked, no matter how hard they try to say it has. https://t.co/vMr6NbfIZc

— Tracy Beanz (@tracybeanz) December 7, 2020
Statement From Plaintiff on Antrim County, MI Lawsuit Reveals He Was Able To Get "Damning Evidence" That "Points to Election Tampering"
"I do have evidence that you don't know about that you haven't seen. I can't go beyond that. It will be introduced into my case. My attorney's working on it now. Everybody wants the same thing I want; it doesn't matter…Democrat, Libertarian, Republican…we've got to know we can trust our electoral process. It's really that simple. I can tell you I have evidence that points to a pretty serious issue."
Statement From Plaintiff on Antrim County, MI Lawsuit Reveals He Was Able To Get "Damning Evidence" That "Points to Election Tampering"
Federal Judge dismisses lawsuit to overturn Biden's Georgia win
https://thehill.com/regulation/529054-judge-dismisses-lawsuit-to-overturn-bidens-georgia-win
Georgia Governor and Lieutenant Governor Announce They Will Not Call Special Session of Legislature over Election
Georgia Gov. Brian Kemp and Lt. Gov. Geoff Duncan, both Republicans, released a statement on Sunday that said they will not call the General Assembly back into session to address concerns of election integrity in the presidential election.
"While we understand four members of the Georgia Senate are requesting the convening of a special session of the General Assembly, doing this in order to select a separate slate of presidential electors is not an option that is allowed under state or federal law," the statement said.
"State law is clear: the legislature could only direct an alternative method for choosing presidential electors if the election was not able to be held on the date set by federal law," the statement said. "In the 1960s, the General Assembly decided that Georgia's presidential electors will be determined by the winner of the state's popular vote."
"The statement comes just one day after reports that President Donald Trump called Kemp in an effort to pressure him into calling the special session according to The Washington Post and confirmed by CNN," WXIA-TV reported. "The governor reportedly rebuffed the president on the idea. Trump has previously urged Gov. Kemp in at least one tweet to 'call in the legislature.'"
If Joe Biden is confirmed as president by the electoral college, he will be the first Democrat to win the state since Bill Clinton.
https://www.breitbart.com/2020-election/2020/12/07/georgia-governor-lieutenant-governor-announce-they-will-not-call-special-session-legislature-over-election/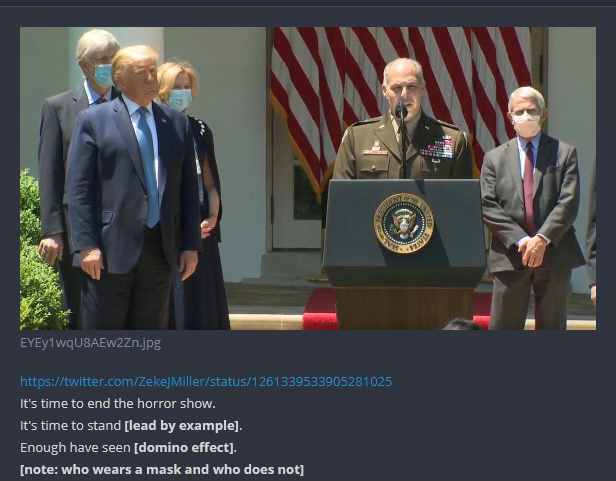 On today's special anniversary of the attack against America directed at Pearl Harbor and other key military and civilian targets on the beautiful island of Oahu, let us not forget all those serving on the front lines of freedom around the world right now. God bless them all 🙏🇺🇸

— General Flynn (@GenFlynn) December 7, 2020
World Economic Forum Delayed Until May, Will Take Place In Singapore, Not Davos
https://www.zerohedge.com/geopolitical/world-economic-forum-delayed-until-may-will-take-place-singapore-not-davos
The Swiss authorities suspend the authorization of Pfizer / BioNTech, AstraZeneca and Moderna vaccines
The Swiss government ordered several million vaccines from three manufacturers in October. However, Swissmedic now claims that much of the information needed to start using the vaccines is missing and the process is therefore suspended.
The regulator stated that important safety, efficacy and quality data were still lacking and therefore contacted manufacturers again to provide further data from their studies. This was the case for all three coronavirus vaccine suppliers. Authorization to vaccinate in Switzerland is therefore postponed. They will start the licensing process at the beginning of 2021 at the earliest
Nothing to report at this time....
Michigan House Committee Threatens Dominion CEO with Subpoena
The Michigan House committee looking into alleged vote fraud in the 2020 election is threatening Dominion Voting Systems with a subpoena to appear and testify.
In an letter obtained exclusively by Breitbart News, state Rep. Matt Hall (R) told Dominion CEO John Poulos that he ignored Hall's pre-Thanksgiving invitation to testify before the committee, and in a letter dated December 4 invited him again to appear.
"On November 23, I sent you a letter inviting you to join the House Oversight Committee so that we could get answers to the many questions that we have regarding the potential issues that occurred on Election Day. I have not received an answer to my request," Hall said.
"I am writing again to request your appearance before the House Oversight Committee so that we can further investigate Dominion's role in the election," he wrote.
"To help our constituents, committee members, and colleagues better understand the election software, and get to the bottom of any of the issues that arose on Election Day related to the software I am hopeful that you would agree to appear and speak with us," Hall said, offering an option to appear virtually via Zoom.
The chairman concluded, "Finally, if Dominion chooses to ignore this second request to come before the committee I am prepared to seek legislative subpoena power to compel your appearance before the House Oversight Committee. I am hopeful that it would not come to this." Michigan talk radio host Steve Gruber reported Antrim County judge Kevin Elsenheimer ordered an exam to be conducted on Dominion voting machines in that area, where about 6,000 votes mysteriously flipped from Donald Trump to Joe Biden in the election. According to Gruber, Dominion is threatening "lawsuits against Antrim County and its 22 townships for violating … contracts with The State of Michigan."
"Those contracts forbid access to the Dominion tabulation machines or the software and algorithms that run elections," he said. Dominion had been scheduled to appear before the Pennsylvania legislature in mid-November, but canceled just hours before the hearing was scheduled to begin., WFMZ said. "Today I am saddened to report to the taxpayers of Pennsylvania and the 1.3 million voters who used Dominion voting that Dominion has hung you out to dry and slapped you in your faces," Pennsylvania state Rep. Seth Grove said after the announcement.
Legislators wanted answers from the company, regardless of if or how they impacted the outcome of the election. Addressing concerns some have about the integrity of the election, Grove said, "Whether they're true or not, let's have the discussion and knock them down to provide accuracy for our voters."
https://www.breitbart.com/politics/2020/12/07/exclusive-michigan-house-committee-threatens-dominion-ceo-subpoena-testify/
Nothing to report at this time....