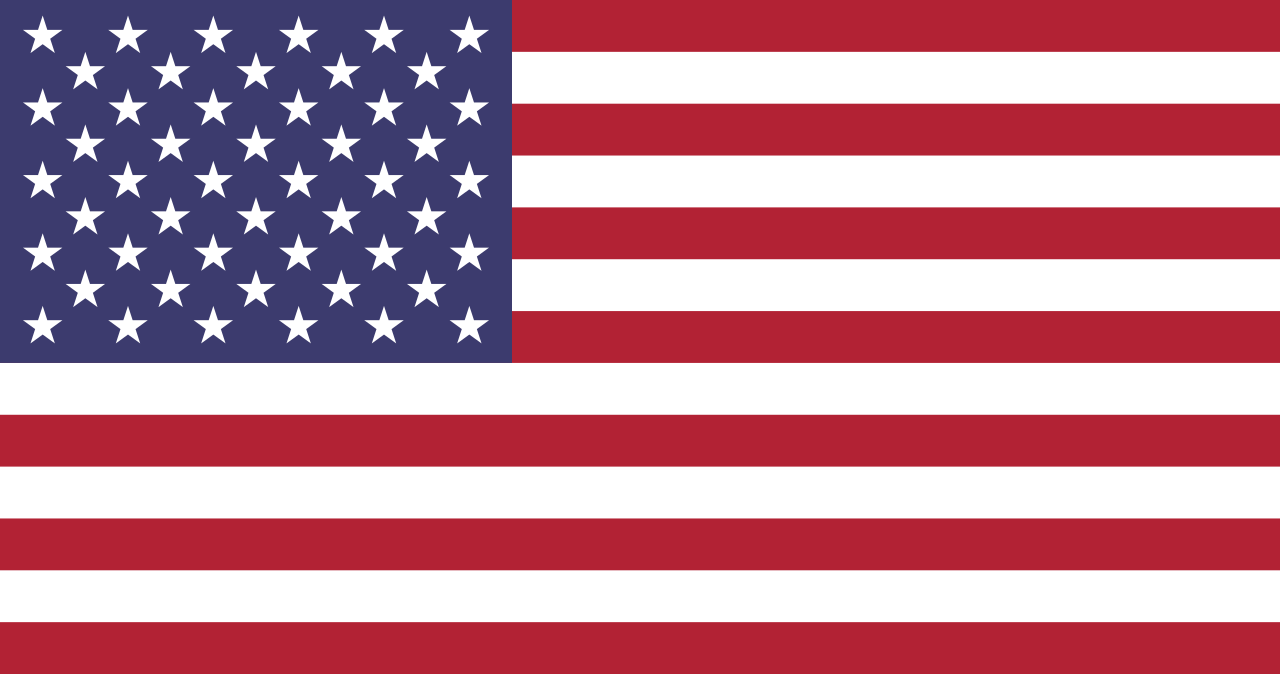 "We hold these truths to be self-evident: that all men are created equal; that they are endowed by their Creator with certain unalienable rights; that among these are life, liberty, and the pursuit of happiness."
DIPLOMATIC, INFORMATION, MILITARY, ECONOMIC, FINANCIAL, INTELLIGENCE, LAW-ENFORCEMENT  (DIMEFIL)
Strategy:
"All warfare is based on deception. Hence, when able to attack, we must seem unable; when using our forces, we must seem inactive; when we are near, we must make the enemy believe we are far away; when far away, we must make him believe we are near."

- Sun Tzu, The Art of War
Operations Update/Big Picture Plan
USA Federal Election Timeline
Dec. 8 — Last day for states to resolve election disputes
States must certify election outcomes at least six days before the Electoral College meets — known as the "safe harbor" deadline — if they want to avoid Congress getting involved in resolving potential disputes. That means any court challenges to state election results must be settled by Dec. 8, 2020.
If states certify election outcomes by this deadline, Congress must accept the results as valid.
Dec. 14 — Electors cast their ballots
Electors meet in their respective states to cast their ballots for president and vice president on the second Monday after the second Wednesday in December. In every state except Nebraska and Maine, electors vote on a "winner takes all" basis, meaning whichever candidate wins the state's presidential race receives all of the state's electoral votes. Electors send certificates of their vote to various officials, including Vice President Mike Pence, serving as president of the Senate.
Dec. 23 — President of the Senate receives electoral vote certificates
Pence must receive the formal electoral vote certificates no later than nine days after electors meet.
Jan. 6 — Congress counts electoral votes
The House and Senate convene for a joint session on Jan. 6 to count electoral votes. Pence presides over the process as president of the Senate and announces the results. The candidate that receives at least 270 out of 538 electoral votes becomes the next president. Any objections to the electoral votes must be submitted in writing and signed by at least one House and one Senate member. If an objection arises, the two chambers consider the objection separately.
Jan. 20 — Inauguration Day
The president-elect and vice president-elect are sworn into office and officially become the president and vice president of the United States on Inauguration Day.
Nothing to report at this time....
Nothing to report at this time....
NEW: We Have Serious, Serious Foreign Influence with Dominion Voting Machines"
– General Flynn Says "We Have Conclusive Evidence of Foreign Influence in US Election Right Now"
(R) LTG General Flynn joined Maria Bartiromo on Sunday Morning Futures this morning. This was an EXPLOSIVE INTERVIEW!
General Flynn tells Maria, "We have serious, serious foreign influence with Dominion Voting Machines."
General Flynn pointed everyone to visit Sidney Powell's website DefendingtheRepublic.org for more information on this. He added, "We have conclusive evidence of foreign influence in US election right now."
This was an incredible interview!
God bless General Flynn!
HUGE – "We Have Serious, Serious Foreign Influence with Dominion Voting Machines" – General Flynn Says "We Have Conclusive Evidence of Foreign Influence in US Election Right Now"
NEW: Election was stolen using "Automated Test Decks" of pre-filled Biden ballot stacks that were fed into Dominion machines multiple times after Election Day
https://www.distributednews.com/481723.html
NEW: Atilis Gym co-owner US Patriot Ian Smith said in video posted on Instagram that the only time New Jersey Gov. Phil Murphy will be able to shut his gym's doors is when he's dead.
https://townhall.com/tipsheet/leahbarkoukis/2020/12/12/nj-gym-owners-latest-video-n2581457
NEW: Attorney: Michigan Vote Flip Happened Due to Computer Program, Not Human Error
An attorney in a Michigan election case on Friday said that an infamous vote flip happened because of a computer program, not human error.
"Secretary of State Jocelyn Benson said it happened by human error. We discovered that's not true, that's a lie. It didn't happen by human error. It happened by a computer program called Dominion Voting System[s]," Matthew DePerno said on Newsmax.
DePerno is representing plaintiff William Bailey in a lawsuit against Antrim County. Bailey noted that the county initially reported Democratic presidential nominee Joe Biden winning the county by more than 2,000 votes over President Donald Trump, but later changed the results to show Trump received nearly 4,000 more votes than Biden. Officials claimed what happened was due to a human error, after initially suggesting it was in part because of a software issue.
https://www.theepochtimes.com/attorney-michigan-vote-flip-happened-due-to-computer-program-not-human-error_3615410.html?
NEW: National File spoke to Pennsylvania Sen. Doug Mastriano at the #StopTheSteal Jericho March in Washington, D.C. today, and he urged Americans to "stay involved" and to stop listening to the "left and the media" and "shut it off" and look to the Founding Fathers for encouragement.
"These are perilous times here that we're living in, and as Americans we've got to get our act together," said Mastriano. "We need to stay involved. We can't stand aside."
Mastriano noted that those just becoming involved with the political process are likely to become disillusioned by the apparent theft of a presidential election, and urged them to continue fighting.
"Some that have not been active political expected things to change radically," said Mastriano of the last few weeks. "It's a marathon we're in. Stay the course, stay encouraged."
Mastriano also urged Americans to stop listening to the mainstream media, and instead follow the example of the Founding Fathers and pray.
"I know the news is constantly bad on the left and the media, you've just got to shut it off," said Mastriano. "Do what George Washington asked us to do in '75, 1775, appeal to Heaven. Pray to God. We need intervention."
Speaking to other media, Mastriano doubled down on his urge for Americans to stop listening to the mainstream media, who he says often characterize them as racists for holding common beliefs.
EXCLUSIVE: Sen. Doug Mastriano Says 'We Can't Stand Aside', Pray Like 'George Washington Asked Us To'
NEW: Why did a Michigan judge issue order to conceal results of a forensic audit of Dominion voting machines?
https://www.americanthinker.com/blog/2020/12/why_did_a_michigan_judge_issue_order_to_conceal_results_of_a_forensic_audit_of_dominion_voting_machines_.html
NEW. Georgia Supreme Court Declines to Hear Trump Lawsuit Ahead of Electoral College Vote on Standing..
The Supreme Court of Georgia declined to hear an election challenge filed by President Donald Trump's team before the Dec. 14 Electoral College vote. The court said that it "lacks the jurisdiction to consider the petition and rejects it," reported Fox News.
The appeal from Trump's team asked the Georgia Supreme Court to consider the merits of the case before Monday, Dec. 14. It was not clear why the Georgia Supreme Court made its decision to reject the case. The team filed the lawsuit in the Fulton County Superior Court before appealing to the Georgia Supreme Court, as reported by the Atlanta Journal-Constitution. Trump had filed the suit on Dec. 4 but the Fulton County Superior Court clerk's office rejected it due to his attorneys not filling out paperwork correctly before it was corrected shortly afterward.
Trump's lawsuit in Georgia alleged tens of thousands of people voted illegally in the state. Secretary of State Brad Raffensperger has said there is no evidence of voter fraud that would overturn the result of the election.
Meanwhile, the U.S. Supreme Court dismissed Texas Attorney General Ken Paxton's lawsuit against Georgia, Wisconsin, Pennsylvania, and Michigan—which drew support from about 20 other states. Paxton argued that last-minute changes to ballot-integrity measures in the four states weakened the integrity of the overall general election.
Despite the legal setbacks, Trump told Fox News in an interview released Sunday that "no, it's not over." "We keep going and we're going to continue to go forward. We have numerous local cases," Trump said. "We're going to speed it up as much as we can, but you can only go so fast," Trump told Fox News. "They give us very little time. But we caught them, as you know, as fraudulent, dropping ballots, doing so many things, nobody can even believe it," he said.
https://www.theepochtimes.com/georgia-supreme-court-declines-to-hear-trump-lawsuit-ahead-of-electoral-college-vote_3616501.html
2nd Senator Expresses Openness to Filing Objection to Electoral Results
A second senator has said he could join a member of the House who files an objection to electoral votes during the joint session of Congress on Jan. 6, 2021.
"We're still looking at all the legal stuff that's happening with the legal cases and we'll make our decision after we've seen all the legal challenges," Sen. Rand Paul (R-Ky.) told CNN.
Sen. Ron Johnson (R-Wis.) recently told reporters that he's leaving the option open as well. Johnson is holding the first congressional hearing on the election, citing "irregularities," this week.
The joint session features both bodies of Congress meeting to count electoral votes.
https://www.theepochtimes.com/mkt_app/2nd-senator-expresses-openness-to-filing-objection-to-electoral-results_3616320.html?v=ul
NEW: Bank of England warns of possible disruptions to UK's financial system after Brexit
The Bank of England said on Friday that the UK's banking system remains resilient to a wide range of possible economic outcomes due to Brexit but the end of transition period on 31 December might bring disruptions.
According to a report by the bank's Financial Policy Committee (FPC), most risks to financial stability have been mitigated. It said, however, that "Financial stability is not the same as market stability or the avoidance of any disruption to users of financial services. Some market volatility and disruption to financial services, particularly to EU-based clients, could arise."
The report added that despite preparations for the end of the transition period now being in their final stages, it might be the case that some users are not yet fully ready to trade with European Union (EU) counterparts "or on EU or EU-recognised trading venues."
The UK left the EU on January 31, but as part of the withdrawal agreement, both sides entered an 11-month transition period to negotiate their future commercial relations.
According to the FPC's report, irrespective of the particular form of the UK's future relationship with the European bloc, the Bank of England "will remain committed to the implementation of robust prudential standards in the UK."
https://www.rt.com/business/509388-brexit-uk-financial-services-disruption/
Nothing to report at this time....
Nothing to report at this time....
💥💥💥 NEW: Loud Arguments in US Supreme Court Chambers over Texas Lawsuit - COURT INTIMIDATED???
Humm Interesting if true?
From a source deep inside the US Supreme Court as they discussed the pending Texas lawsuit against Pennsylvania et. al. . . .
"Hal, as you know I am a clerk for one of the Justices on SCOTUS. Today was like nothing we have ever seen. The justices are arguing loudly behind closed doors.
The Justices met in a closed and sealed room, as is standard.
Usually it is very calm, however today we could hear screaming all the way down the hall.
They met in person, because they didn't trust telephonic meeting as secure. Chief Justice Roberts was screaming
Are you going to be responsible for the rioting if we hear this case?"
"Don't tell me about Bush v. Gore, we weren't dealing with riots then"
"You are forgetting what your role here is Neil, and I don't want to hear from the two junior justices anymore. I will tell you how you will vote."
Justice Clarence Thomas says "This is the end of Democracy, John."
When they left the room, Roberts, the Libs and Kavanugh had big smiles. Alito and Thomas were visibly upset. ACB and Gorsuch didn't seem fazed at all."
Clearly Chief Justice Roberts is intimidated by the ATNIFA/Left-wing rioting
https://halturnerradioshow.com/index.php/en/news-page/news-nation/loud-arguments-in-us-supreme-court-chambers-over-texas-lawsuit-court-intimidated
NEW: U.S. TREASURY BREACHED BY HACKERS BACKED BY FOREIGN GOVTS: RTRS
https://www.zerohedge.com/geopolitical/us-treasury-breached-sophisticated-hacking-group-backed-foreign-government-report