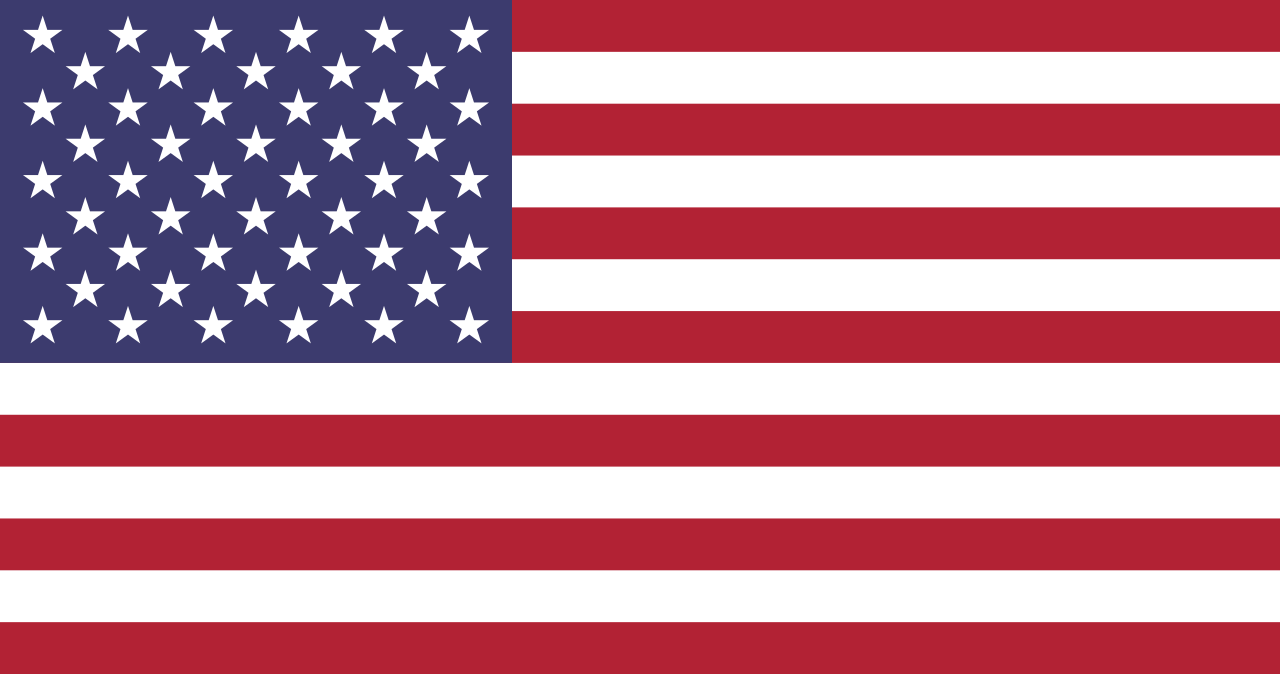 "We hold these truths to be self-evident: that all men are created equal; that they are endowed by their Creator with certain unalienable rights; that among these are life, liberty, and the pursuit of happiness."
DIPLOMATIC, INFORMATION, MILITARY, ECONOMIC, FINANCIAL, INTELLIGENCE, LAW-ENFORCEMENT  (DIMEFIL)
Strategy:
"All warfare is based on deception. Hence, when able to attack, we must seem unable; when using our forces, we must seem inactive; when we are near, we must make the enemy believe we are far away; when far away, we must make him believe we are near."

- Sun Tzu, The Art of War
Operations Update/Big Picture Plan
USA Federal Election Timeline
Dec. 23 — President of the Senate receives electoral vote certificates
Pence must receive the formal electoral vote certificates no later than nine days after electors meet.
Jan. 6 — Congress counts electoral votes
The House and Senate convene for a joint session on Jan. 6 to count electoral votes. Pence presides over the process as president of the Senate and announces the results. The candidate that receives at least 270 out of 538 electoral votes becomes the next president. Any objections to the electoral votes must be submitted in writing and signed by at least one House and one Senate member. If an objection arises, the two chambers consider the objection separately.
Jan. 20 — Inauguration Day
The president-elect and vice president-elect are sworn into office and officially become the president and vice president of the United States on Inauguration Day.
NEW: Crossing Into Freedom: The Durham Boat
Nothing to report at this time....
NEW: UPDATE: DNI Notified "By Career Intelligence Officials" That They WILL NOT MEET December 18 Deadline on Foreign Threats in 2020 Election!
This is HUGE breaking news–CBS correspondent Catherine Herridge reported Wednesday that DNI John Ratcliffe told CBS "that there was foreign election interference by China, #Iran, and Russia in November of this year."
CBS Reporter: What did Ratcliffe say about election fraud and interference? Catherine Herridge: Well DNI Ratcliffe leads the 17 intelligence agencies and he has access to the most highly classified information that is held by the US government. And he told CBS News that there was foreign interference by China, Iran, and Russia in November of this year and he is anticipating a public report on those findings in January.
UPDATE: They're Screwing Trump AGAIN! — DNI Notified "By Career Intelligence Officials" That They WILL NOT MEET December 18 Deadline on Foreign Threats in 2020 Election!
NEW: GEORGIA SUICIDE OF GBI AGENT INVESTIGATING THE DEATH OF JAMES O'SULLIVAN OF HARRISON DEAL (KELLY LEOFFLER STAFFER)?
STILL NOTHING TO SEE HERE ? HOW MANY MORE COINCIDENCES?
James O'Sullivan, the GBI agent who was investigating the car crash of Harrison Deal (Kelly Loeffler's staffer, and Brian Kemp's daughter's boyfriend), was found dead of an apparent suicide..
Sauce:
https://www.legacy.com/obituaries/savannah/obituary.aspx?n=james-david-o-sullivan-jamie&pid=197296616&fhid=5347
Tweet from Suspended account, no longer available (shocker):
https://twitter.com/CharminUltra17/status/1339426305205526530
NEW: Mich. Fraud Witness Debunks Dominion CEO Testimony, Says Poulos Falsely Denied Internet Connection & Ballot Dumps
Sauce:
https://www.oann.com/mich-fraud-witness-debunks-dominion-ceo-testimony-says-poulos-falsely-denied-internet-connection-ballot-dumps/
"Michigan fraud witness totally debunks Dominion CEO." @OANN It was brutal!

— Donald J. Trump (@realDonaldTrump) December 17, 2020
NEW: The Court(s) could have avoided what comes next simply by doing their Constitutional duty
https://richardsonpost.com/howellwoltz/19453/roberts-scotus-are-compromised/
NEW: Jenna Ellis to the American People: 'Take Heart, This Is Not Over Yet'
BY JANITA KAN AND JAN JEKIELEK December 17, 2020
Trump legal adviser Jenna Ellis on Wednesday urged the American people concerned with election integrity to have hope in the ongoing efforts aimed at exposing voter irregularities and alleged fraud.
"I would just say to the American people: Take heart. This is not over yet. And we absolutely have every intention of continuing to fight for election integrity," Ellis told The Epoch Times' American Thought
https://www.theepochtimes.com/jenna-ellis-to-the-american-people-take-heart-this-is-not-over-yet_3621990.html
NEW: Unconstitutional? Wisconsin city election officials sought private money to register voters
GOP official, legal expert says private funding requirements detailed in memos raises ethical, Constitutional issues.
Updated: December 16, 2020 - 11:51pm
City officials in Green Bay, Wis., solicited private money from a voter advocacy group backed by Facebook founder Mark Zuckerberg, pledging they would use some of the the $1 million grant to run registration campaigns and conduct outreach to "underrepresented" minority voters, according to memos obtained by Just the News through an open records request.
https://justthenews.com/politics-policy/elections/documents-show-wi-municipal-authorities-sought-use-grant-money-voter
NEW: HUGE: #Dominion voting system patents given to #China bank (HSBC) as collateral in 2019
HUGE: #Dominion voting system patents given to #China bank (HSBC) as collateral in 2019. #HSBC received ownership of patents to intellectual property of elections, ballots, systems, cyber & internet capacities. 🧐

Patent Agreement:👇https://t.co/DjprVqqRWx pic.twitter.com/N1iNu0gVC4

— The Underground Silk-Railroad Communique (@UndergroundSilk) December 17, 2020
NEW: Congress passes sweeping end-of-year bill impacting 'every corner' of the veteran community
https://www.stripes.com/news/us/congress-passes-sweeping-end-of-year-bill-impacting-every-corner-of-the-veteran-community-1.655573
Nothing to report at this time....
Nothing to report at this time....
NEW: Code Monkey
"I am writing regarding possible investments by the Venezuelan government in Smartmatic, a voting machine company with business in the United States and its acquisition of Sequoia, a U.S.-based voting machine company."https://t.co/KRwKdrro8K

— Ron (@CodeMonkeyZ) December 17, 2020
https://maloney.house.gov/sites/maloney.house.gov/files/documents/financial/acquisitions/20060504ElectionsCFIUS.pdf
NEW: GOP Leader McCarthy: FBI Stonewalling on Briefing Congress on Eric Swalwell's Reported Chinese Spy Ties
https://www.breitbart.com/politics/2020/12/16/gop-leader-mccarthy-fbi-stonewalling-on-briefing-congress-on-eric-swalwells-reported-chinese-spy-ties/
NEW: Trump Is Considering Giving an Order That Should Terrify Joe Biden
By Bonchie | Dec 16, 2020 7:15 PM ET
https://redstate.com/bonchie/2020/12/16/trump-now-considering-appointing-a-special-counsel-to-investigate-hunter-biden-n295812
NEW: Prince Andrew and the OTHER orgy island A sex-obsessed tycoon accused of coercing underage girls into depravity at his Caribbean hideaway. No, not Jeffrey Epstein, but a second man who hosted Duke is now facing disgrace, writes TOM LEONARD
https://www.dailymail.co.uk/news/article-9061243/TOM-LEONARD-Prince-Andrew-orgy-island.html
Important NEWs to keep Watch:
Senator Hawley of MO, telling it like it is during Senate Election Irregularities Hearing
"74 Million Americans are not going to shut up"
.@HawleyMO "74 Million Americans are not going to shut up" pic.twitter.com/JxTxcq2X2Z

— TheSharpEdge (@TheSharpEdge1) December 16, 2020
FIRST VICTORY in U.S. for #ElectionFraud lawsuit!
FIRST VICTORY in U.S. for #ElectionFraud lawsuit! Federal Judge DENIES MA Sec. of State Galvin's Motion to Dismiss my Lawsuit that exposes computer algorithms were used to steal votes in my U.S. Senate Election that denyies "One Person, One Vote."

Case is ON! @realDonaldTrump

— Dr.SHIVA Ayyadurai, MIT PhD. Inventor of Email (@va_shiva) December 16, 2020