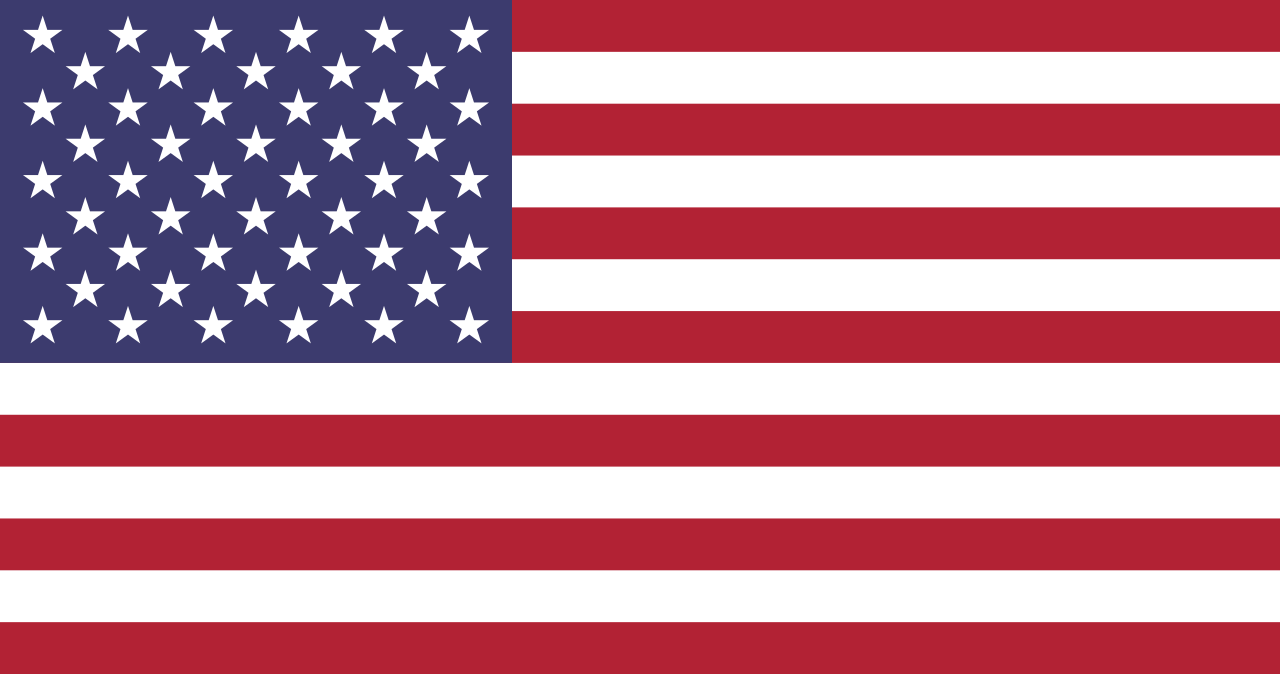 It Had To Be This Way…
Shall we play a game?

[N]othing [C]an [S]top [W]hat [I]s [C]oming

NOTHING
Can you imagine the feeling the team had when the comms were revealed, when the evidence of vote fraud was secure?  That night in the wee hours at the SCIF was long after the vote, eastern time and a shorter time pacific time. They waited to catch the erasure, the reset of Dominion options and settings back to Normal and the perps covering their tracks.🙏⏰⏰⏰🎩💥💥💥🇺🇸🇺🇸
What, why and how?
DIPLOMATIC, INFORMATION, MILITARY, ECONOMIC, FINANCIAL, INTELLIGENCE, LAW-ENFORCEMENT  (DIMEFIL)
Strategy:   "Hold out baits to entice the enemy. Feign disorder, and crush him."
Sun Tzu, The Art of War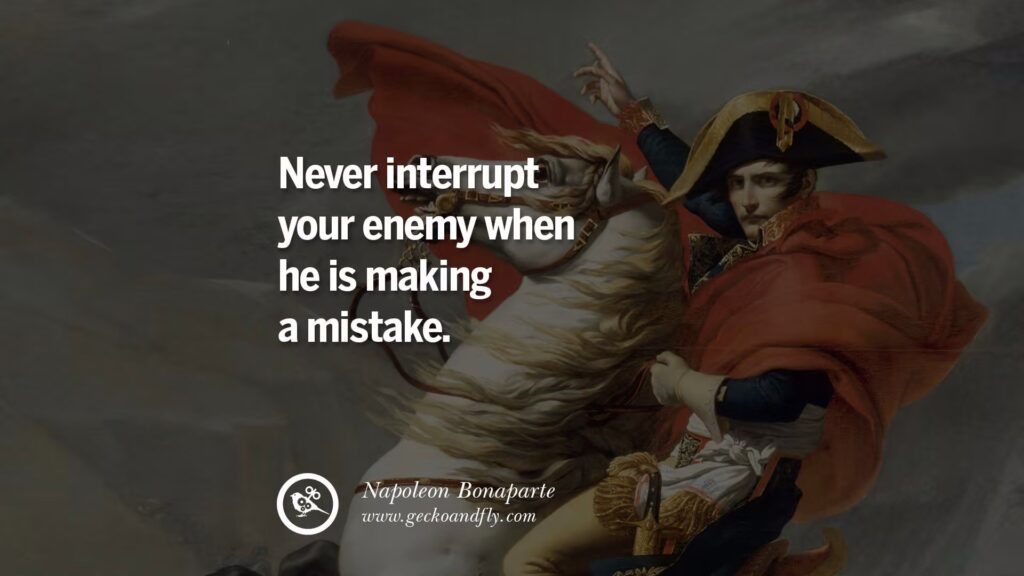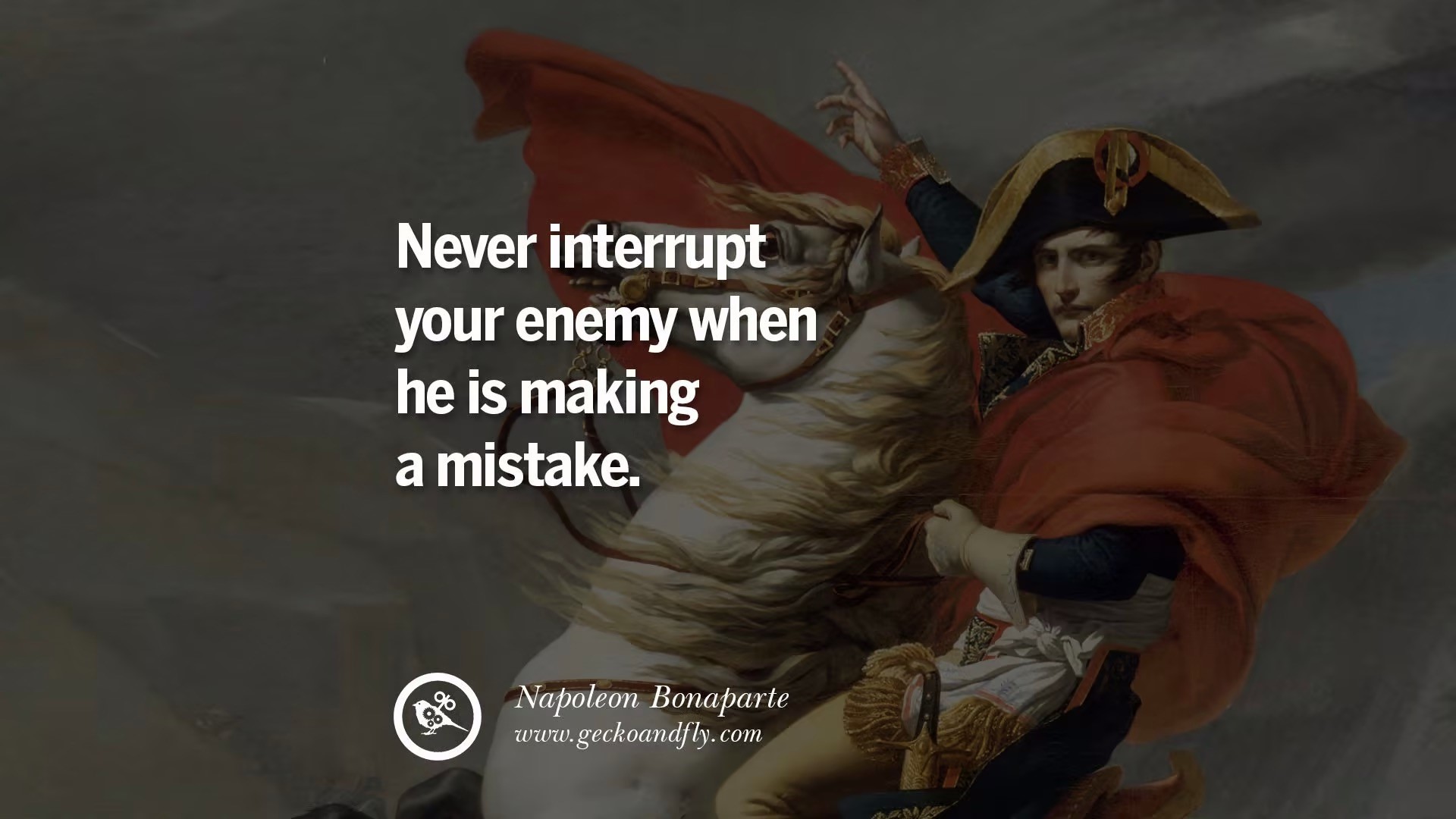 Operations Update / Big Picture Plan
USA Federal Election Timeline
Dec. 8 — Last day for states to resolve election disputes
States must certify election outcomes at least six days before the Electoral College meets — known as the "safe harbor" deadline — if they want to avoid Congress getting involved in resolving potential disputes. That means any court challenges to state election results must be settled by Dec. 8, 2020.
If states certify election outcomes by this deadline, Congress must accept the results as valid.
Dec. 14 — Electors cast their ballots
Electors meet in their respective states to cast their ballots for president and vice president on the second Monday after the second Wednesday in December.In every state except Nebraska and Maine, electors vote on a "winner takes all" basis, meaning whichever candidate wins the state's presidential race receives all of the state's electoral votes.Electors send certificates of their vote to various officials, including Vice President Mike Pence, serving as president of the Senate.
Dec. 23 — President of the Senate receives electoral vote certificates
Pence must receive the formal electoral vote certificates no later than nine days after electors meet.
Jan. 6 — Congress counts electoral votes
The House and Senate convene for a joint session on Jan. 6 to count electoral votes. Pence presides over the process as president of the Senate and announces the results. The candidate that receives at least 270 out of 538 electoral votes becomes the next president.Any objections to the electoral votes must be submitted in writing and signed by at least one House and one Senate member. If an objection arises, the two chambers consider the objection separately.
Jan. 20 — Inauguration Day
The president-elect and vice president-elect are sworn into office and officially become the president and vice president of the United States on Inauguration Day.
History
Remember, the boat Washington used was called a Durham boat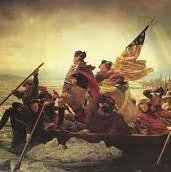 Originally built to carry heavy cargo on colonial waterways, Durham boats became General George Washington's landing craft of choice in late 1776.
For the most renowned river crossing in American history— General George Washington's surprise attack across the Delaware River on the Hessians in Trenton, New Jersey, on December 26, 1776—the logistical key had been attained by an earlier crossing of that same river.
It was a canny move, and Washington clearly recognized that among the craft gathered along the river, the most useful boats—militarily speaking—were the Durham boats.
https://www.historynet.com/behind-lines-durham-boat.htm
DURHAM is COMING……
Diplomatic
Secretary of State Mike Pompeo heads out on a seven-nation trip to US allies that have congratulated President-elect #JoeBiden on his victory, even as President Donald Trump refuses to concede – a position Pompeo supportshttps://t.co/xUt8Xf8a8w

— AFP News Agency (@AFP) November 14, 2020
CCP's Response to Secretary Pompeo's Reagan Institute Speech via Sina News – "Most Vicious Attack Yet! Pompeo's Final Madness Against China"
CCP Propaganda Secretary Pompeo Sina News
On Tuesday, November 10, 2020, Secretary Pompeo delivered a virtual speech at the Reagan Institute in Washington DC, calling the CCP the "the world's number-one threat to freedom today".[1] The very next day, on the 11th, an article, entitled "The Most Vicious Attack Yet! Pompeo's Final Madness Against China"[2] was published in the Global Times (环球时报),[3] and posted at the Sina News Center,[4] one of the largest online news outlets in Communist China (claimed to have over 100 million registered users worldwide).
Sina News
November 11, 2020 23:55 Global Times
The Most Vicious Attack Yet! Pompeo's Final Madness Against China
Editor in Chief: Liu Guangbo
Pompeo delivered a speech at the Reagan Institute in Washington DC on Tuesday, threatening that the US government is "not over yet" on tough issues against China. According to US media reports, he used the most vicious language, calling the CCP a "Marxist-Leninist monster" and describing China's system as "autocratic and barbaric." This ideological maniac who is about to lose his job as secretary of state seems by using his last resources to discredit China and regards anti-China as the most distinguished of his tenure.
Pompeo admitted in his speech on Tuesday that his attitude towards China was formed during his time served as the Central Intelligence Agency (CIA) director. It fits with a kind of judgment: he has been his job as the US Secretary of State with a CIA director mindset. As we all know, in most countries, the diplomatic agency should be the place that should be inclusive and open-minded. Thus, such a department could achieve a certain tranquility with other countries. Pompeo has destabilized this balance. He made the US State Department more aggressive than the CIA and more active on the forefront of confrontation.
Pompeo tampered with the principle and foundation of diplomacy. He has offended and humiliated the diplomatic professionals with his own bad example. If we are talking about the "lone wolf strategy", Pompeo deserves the "First Wolf Warrior" title in the global diplomacy. What he is doing now is just his very last effort in pushing his agenda before someone else takes over. The more rampant his screams are, the more like wailing they sound.
Pompeo is so obsessed with being an enemy of China that he has created a hostile situation between China and the United States. According to his description of China, the two countries, China and the United States, should have already been decoupled by now. Furthermore, military forces of the two countries should be vigilant and ready for a war. However, Sino-US relations are still in an overly complex situation. While guarding against each other, the two countries continue to maintain the world's largest bilateral trade volume and share many mutual interests that should not be neglected.
Ultimately, Pompeo is a loser. He is a ruling elite who "hates China the most" in the United States. He makes a false description of China and his policies are too extreme to be followed. Even though Pompeo is bluffing right now, his intentions will be exposed.
Reference:
[2] https://news.sina.com.cn/c/2020-11-12/doc-iiznctke0936724.shtml
[3] https://en.wikipedia.org/wiki/Global_Times
[4] https://en.wikipedia.org/wiki/Sina_Corp
Great to be in France, the United States' oldest friend and Ally. Our partnership is built upon our shared values: democracy, freedom, and rule of law. The strong relationship between our countries cannot be overestimated, and I'm looking forward to my discussions here in Paris. pic.twitter.com/NMPa0aX7V0

— Secretary Pompeo (@SecPompeo) November 14, 2020
Information
Release the Kraken!
Release the Kraken: @SidneyPowell1 vows to expose the Silicon Valley and left-wing corporations that are using their power to help Democrats steal the election from @realDonaldTrump. #MAGA #AmericaFirst #Dobbs pic.twitter.com/EPJSfUZqM2

— Lou Dobbs (@LouDobbs) November 13, 2020
She's mike Flynn's lawyer
Meaning Flynn can communicate with her privileged.
What is being told to Flynn?
NSA evidence through Flynn to Durham (Powell)?
Gohmert: U.S. Army Seized Bankrupted Spanish SCYTL Servers in Germany (VIDEO)=
The votes cast by Americans were counted by a bankrupted Spanish company Scytl in Spain. Like Dominion Voting Systems, Scytl has a long history of election fraud in various nations including injecting backdoors in its election software. The issue has prompted experts to question why the sensitive job of counting votes was outsourced to a foreign company?
How could a bankrupted Spanish company count American votes in Spain? Due to such widespread fraud, the Chairman of the US Federal Election Commission Trey Trainor believes that the 2020 US Presidential Elections is illegitimate.
Many American states commissioned a foreign company based in Spain to provide various election services — including online voting — in the 2020 presidential election. Scytl, a Spanish company headquartered in Barcelona offering a suite of election services, has been used by various states and cities in several ways since 2008.
Forbes reported in 2017:
Founded in 2001 in Spain, Scytl organized 12 state-wide implementations, and its technologies were used in another 980 U.S. jurisdictions in 28 states, during the 2016 General Election. Specializing in online voting and elections solutions, the company's products include online voter registration services, poll worker management, and electronic ballot delivery.
Its online voting services employ end-to-end encryption, vote return cords, and a bulletin board audit service. Scytl's customers include France's Ministry of Foreign Affairs, the European Green Party, the Parliament of the European Union and the Swiss Canton of Fribourg. In January 2012, the company bought SOE Software. Scytl also holds more than 40 patents and patent applications. In 2008, the company became the first online voting company to receive certification from the Florida Department of State.
Scytl's website shares an overview of election services it provides to governmental clients in U.S.:
Scytl has successfully delivered election modernization projects in the US since 2008, and most recently for the 2018 Midterm Elections, when over 70M voters from more than 900 U.S. counties successfully leveraged Scytl's technology. Also, during 2016 US Presidential Election Scytl's technology provided over 53 million registered voters and thousands of election staff across 28 states the benefits of more efficient, scalable and accessible election processes, consolidating Scytl as the leading election modernization provider in the United States.
This is unbelievable America! The fix was in, and it MUST BE INVESTIGATED!
This is a developing story.
HOLY SH*T! Gohmert: U.S. Army Seized Bankrupted Spanish SCYTL Servers in Germany (VIDEO)
They call it QSnatch
We can see it collecting all the credentials of all the election workers
REMEMBER THESES WORDS AND WHO SAID IT.
"The reason I'm very happy that [President] Trump lost – and lost narrowly – is that a second term of Trump would have killed us," Coulter said.
WHO IS THE "US"
https://www.breitbart.com/politics/2020/11/13/ann-coulter-what-america-wants-is-trumpism-without-trump/
Republican Burgess Owens Defeats Democrat Rep. Ben McAdams in Utah
https://www.breitbart.com/politics/2020/11/13/republican-burgess-owens-defeats-democrat-rep-ben-mcadams-in-utah/
Not sure if boom was posted last night…
SHOCKING EXCLUSIVE: WE CAUGHT THEM! Pennsylvania Results Show a Statistically Impossible Pattern Behind Biden's Steal! WE CAUGHT THEM!
And in this post tonight — OUR FIRST OF MANY — We will reveal how they stole the battleground states!
SHOCKING EXCLUSIVE: WE CAUGHT THEM! Pennsylvania Results Show a Statistically Impossible Pattern Behind Biden's Steal! WE CAUGHT THEM!
EXACTLY !@realDonaldTrump @TomFitton @LouDobbs @JudgeJeanine @MariaBartiromo https://t.co/zXXUAgPZBb

— Sidney Powell 🇺🇸⭐⭐⭐ (@SidneyPowell1) November 14, 2020
GEORGIA: Ex-Kemp Staffer Lobbies For DOMINION, Voting Madness Leads To Lame 'Recount'
Warnock in 2009: 'Sick and Tired' of Attacks on Socialism
https://freebeacon.com/democrats/warnock-in-2009-sick-and-tired-of-attacks-on-socialism/
Georgia Dem now dismisses claims he would push socialist policies as senator
US Lawmakers Call on Bill Barr to Investigate Election Hardware and Software Following Reports of Unexplainable Anomalies and "Glitches" that Ripped Votes from President Trump
Military
Here we go…
Kraken is a sensing system that is scalable and packs into a container.  It has some impressive capabilities and can link in to other electronic warfare systems.  
http://c4i-technology-news.blogspot.com/2011/09/us-armys-kraken-protection-system.html
If she tweeted it 5 times, I wonder if they are putting 5 of these around in strategic places to protect key assets.??
Israeli, US military chiefs speak after Trump fires top Pentagon officials
Israeli, US military chiefs speak after Trump fires top Pentagon officials https://t.co/vwch4KJL3Z

— The Times of Israel (@TimesofIsrael) November 13, 2020
Economic
Trump Administration Reaches Deal With
Pharmacies to Make COVID-19 Vaccine Free
Epoch Times, by Tom Ozimek
https://www.theepochtimes.com/mkt_app/trump-administration-reaches-deal-with-pharmacies-to-make-covid-19-vaccine-free_3577417.html
Finance
Intelligence
SECRET HACK  "Tiny Chip "
https://www.bloomberg.com/news/features/2018-10-04/the-big-hack-how-china-used-a-tiny-chip-to-infiltrate-america-s-top-companies
Tell me who has made the connection between Smartmatic, Venezula and DHS….
Seems Smartmatic a Venezuelan company founded by Antonio Mugica in 2000.
Wiki: (I know, wiki)  https://en.wikipedia.org/wiki/Antonio_Mugica
Twitter: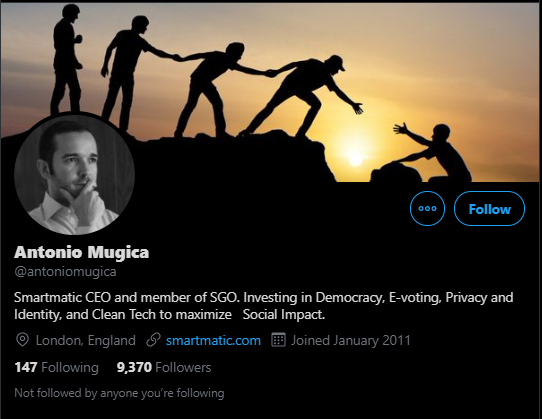 So the same company that committed the election fraud is on the DHS Council that refutes the election fraud. That's rich…
Oh ya and Mark Malloch-Brown who is Smartmatics chairman also sits on the Board of Directors of Soros's Open Society Foundation
So this is a Los Alamos Document I found on Through the Looking Glass with Phase Conjugation…
The cover picture to the PDF is as shown.  A little strange and it definitely goes down the Rabbit hole.  If we have an Physics Anons who can tell us if this is about looking backward and forward in time using some type of technology it would be helpful.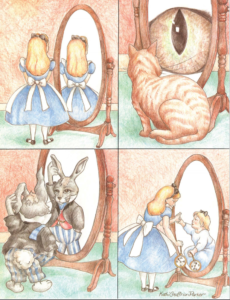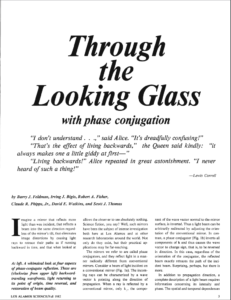 https://permalink.lanl.gov/object/tr?what=info:lanl-repo/lareport/LA-UR-82-5213
Law-Enforcement
🚨 SCYTL RAID 🚨
🚨 SCYTL RAID 🚨@replouiegohmert reveals US Army (CIA?) team raid on Scytl server facility in Frankfurt, Germany to recover "extremely compelling" data detailing vote switching.

THREAD for updates 👇🏻 pic.twitter.com/ejJSsJkvxZ

— oriJONal (@orijonal) November 13, 2020
https://threadreaderapp.com/thread/1327277595583414274.html
Data deep dive on Dominion Voting Systems offers incontrovertible proof of election hack
https://noqreport.com/2020/11/11/data-deep-dive-on-dominion-voting-systems-offers-incontrovertible-proof-of-election-hack/
CM
Does losing the chain of custody over a flash drive with vote tallies on it invalidate the vote tallies on that flash drive?
You cant have information security without physical security of the information.

— Ron (@CodeMonkeyZ) November 14, 2020
Developing: Milwaukee Elections Chief Lost Elections Flash Drive in Morning Hours of November 4th When Democrats Miraculously Found 120,000 Votes for Joe Biden
Developing: Milwaukee Elections Chief Lost Elections Flash Drive in Morning Hours of November 4th When Democrats Miraculously Found 120,000 Votes for Joe Biden
The Monkey Speaks