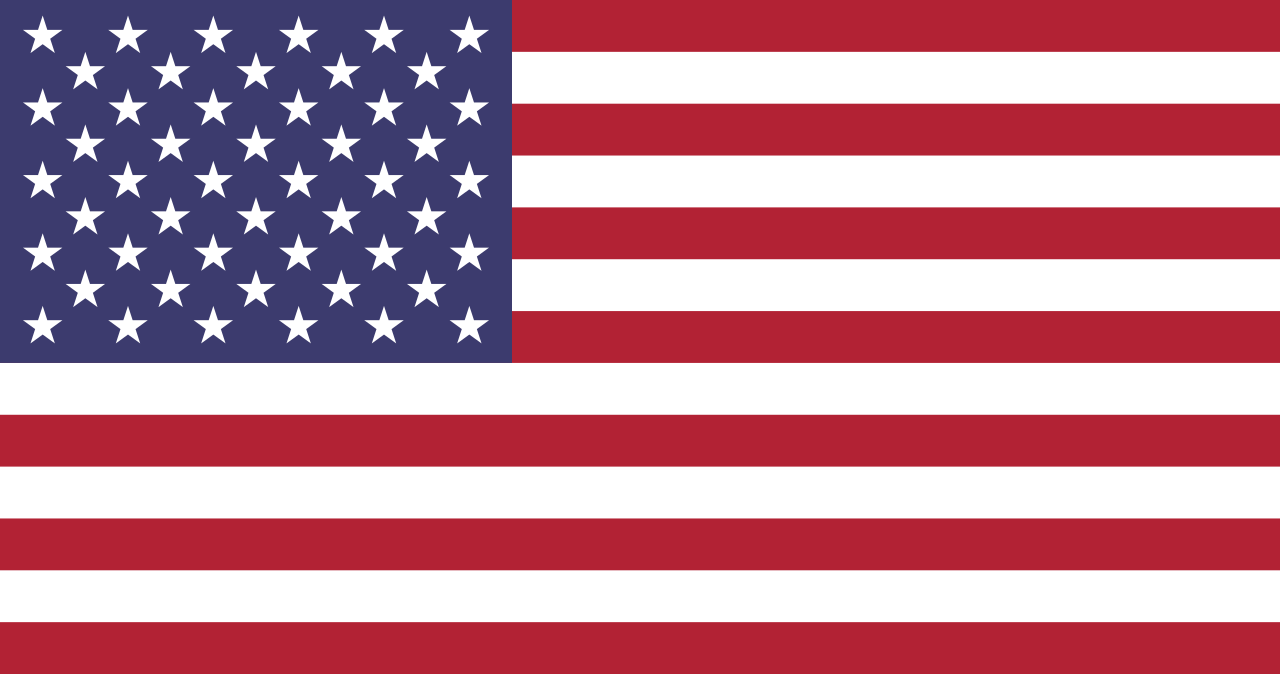 It Had To Be This Way…
Shall we play a game?

[N]othing [C]an [S]top [W]hat [I]s [C]oming

NOTHING
Can you imagine the feeling the team had when the comms were revealed, when the evidence of vote fraud was secure?  That night in the wee hours at the SCIF was long after the vote, eastern time and a shorter time pacific time. They waited to catch the erasure, the reset of Dominion options and settings back to Normal and the perps covering their tracks.🙏⏰⏰⏰🎩💥💥💥🇺🇸🇺🇸
What, why and how?
DIPLOMATIC, INFORMATION, MILITARY, ECONOMIC, FINANCIAL, INTELLIGENCE, LAW-ENFORCEMENT  (DIMEFIL)
Strategy:   "Hold out baits to entice the enemy. Feign disorder, and crush him."
Sun Tzu, The Art of War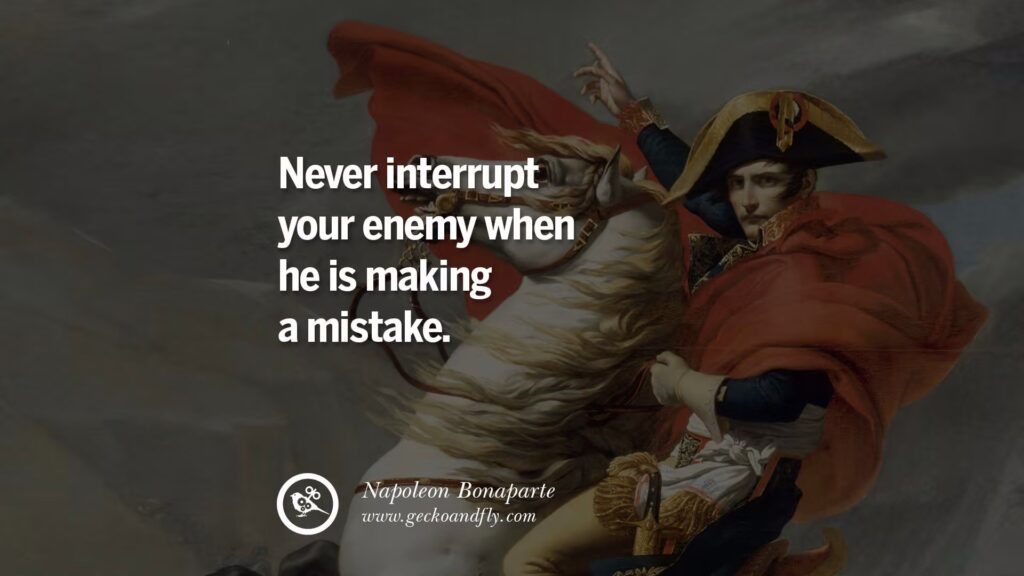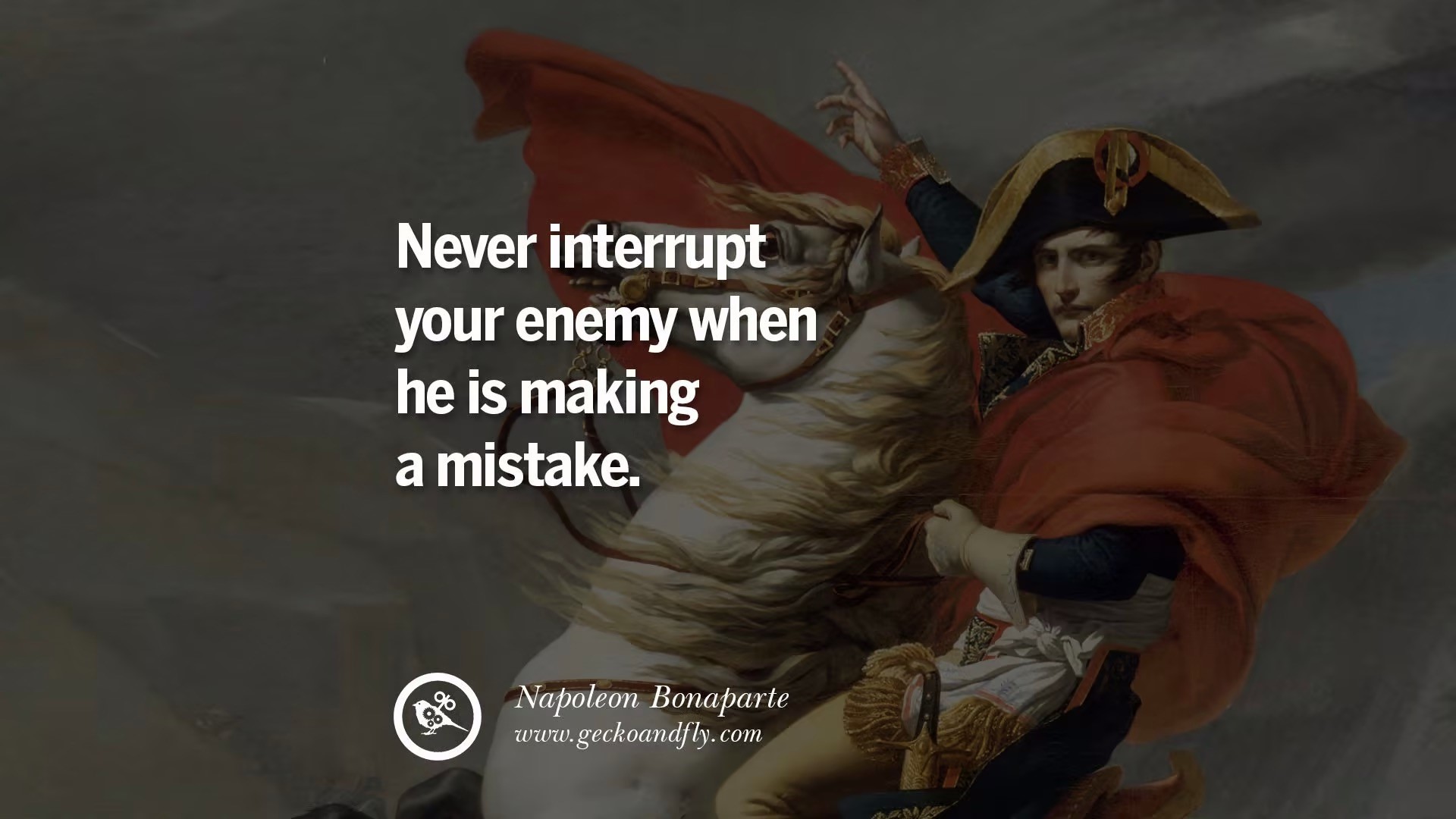 Operations Update / Big Picture Plan
USA Federal Election Timeline
Dec. 8 — Last day for states to resolve election disputes
States must certify election outcomes at least six days before the Electoral College meets — known as the "safe harbor" deadline — if they want to avoid Congress getting involved in resolving potential disputes. That means any court challenges to state election results must be settled by Dec. 8, 2020.
If states certify election outcomes by this deadline, Congress must accept the results as valid.
Dec. 14 — Electors cast their ballots
Electors meet in their respective states to cast their ballots for president and vice president on the second Monday after the second Wednesday in December.In every state except Nebraska and Maine, electors vote on a "winner takes all" basis, meaning whichever candidate wins the state's presidential race receives all of the state's electoral votes.Electors send certificates of their vote to various officials, including Vice President Mike Pence, serving as president of the Senate.
Dec. 23 — President of the Senate receives electoral vote certificates
Pence must receive the formal electoral vote certificates no later than nine days after electors meet.
Jan. 6 — Congress counts electoral votes
The House and Senate convene for a joint session on Jan. 6 to count electoral votes. Pence presides over the process as president of the Senate and announces the results. The candidate that receives at least 270 out of 538 electoral votes becomes the next president.Any objections to the electoral votes must be submitted in writing and signed by at least one House and one Senate member. If an objection arises, the two chambers consider the objection separately.
Jan. 20 — Inauguration Day
The president-elect and vice president-elect are sworn into office and officially become the president and vice president of the United States on Inauguration Day.
History
Remember, the boat Washington used was called a Durham boat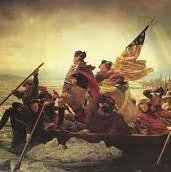 Originally built to carry heavy cargo on colonial waterways, Durham boats became General George Washington's landing craft of choice in late 1776.
For the most renowned river crossing in American history— General George Washington's surprise attack across the Delaware River on the Hessians in Trenton, New Jersey, on December 26, 1776—the logistical key had been attained by an earlier crossing of that same river.
It was a canny move, and Washington clearly recognized that among the craft gathered along the river, the most useful boats—militarily speaking—were the Durham boats.
https://www.historynet.com/behind-lines-durham-boat.htm
DURHAM is COMING……
Oh, by the way, DID YOU KNOW?
Sidney Powell was born in Durham, NC?
Diplomatic
Executive Order on Imposing Certain Sanctions in the Event of Foreign Interference in a United States Election.
45 days from the election is Friday, December 18, 2020. DNI is John Lee Ratcliffe.
Section 1. (a) Not later than 45 days after the conclusion of a United States election, the Director of National Intelligence, in consultation with the heads of any other appropriate executive departments and agencies (agencies), shall conduct an assessment of any information indicating that a foreign government, or any person acting as an agent of or on behalf of a foreign government, has acted with the intent or purpose of interfering in that election. The assessment shall identify, to the maximum extent ascertainable, the nature of any foreign interference and any methods employed to execute it, the persons involved, and the foreign government or governments that authorized, directed, sponsored, or supported it. The Director of National Intelligence shall deliver this assessment and appropriate supporting information to the President, the Secretary of State, the Secretary of the Treasury, the Secretary of Defense, the Attorney General, and the Secretary of Homeland Security.
https://www.whitehouse.gov/presidential-actions/executive-order-imposing-certain-sanctions-event-foreign-interference-united-states-election/
France to oppose US withdrawal from the Middle East during Pompeo Paris visit
French Foreign Minister Jean-Yves Le Drian is set to urge the US to continue its fight against Islamist militancy in Afghanistan and Iraq, after a series of deadly terrorist attacks in France.
Le Drian will express hope that the United States reconsiders its plan to bring troops home from Afghanistan and Iraq, when Secretary of State Mike Pompeo visits Paris on Monday.
France is in the midst of a fight against radical Islam after a series of deadly terrorist attacks in the country. 
In October, President Donald Trump announced his plan to withdraw all US soldiers from Afghanistan by Christmas. Although, military experts have raised concerns about whether it is possible to fulfil that mission within the timeframe due to the scale of the US involvement.
Pompeo is due to meet Le Drian and French President Emmanuel Macron in Paris, as part of a seven-country tour to discuss the Trump administration's "historic efforts to forge peace and cooperation throughout the Middle East". 
The US Secretary of State's trip takes place after many European nations congratulated Joe Biden on his election victory and expressed their desire to build a close relationship with the likely president-elect's administration despite Trump's plan to contest the election results in court.
https://www.rt.com/news/506579-france-us-withdrawal-middle-east/
Canadians should "be careful" to not criticize China: Chinese ambassador
Chinese Ambassador to Canada Cong Peiwu said in an interview with Ottawa Life Magazine that Canadians should be careful with what they say about China.
"People should be careful with their comments. China is peaceful," said Cong. 
"The fundamental principle in the relationship has been undermined by Canada. Mutual respect means we respect systems here and the choices of Canadians here, but Canadians do not respect the Chinese system. This does not work well."
Cong's latest comments follow a veiled threat he made in October allegedly targeting the safety of Canadians currently residing in Hong Kong. 
"We strongly urge the Canadian side not (to) grant so-called political asylum to those violent criminals in Hong Kong because it is the interference in China's domestic affairs. And certainly, it will embolden those violent criminals," Cong said at the time.
"So, if the Canadian side really cares about the stability and the prosperity in Hong Kong, and really cares about the good health and safety of those 300,000 Canadian passport-holders in Hong Kong, and the large number of Canadian companies operating in Hong Kong SAR, you should support those efforts to fight violent crimes."
https://tnc.news/2020/11/12/canadians-should-be-careful-to-not-criticize-china-chinese-ambassador/
Information
Watch LIVE: March For Trump in Washington, D.C. All Day LIVE Coverage
154,802 watching now Started streaming 2 hours ago
Right Side Broadcasting Network
It has to be said – this is a VERY interesting tweet from Sidney Powell.
She mentions Dominion and Smartmatic connections and retweets a 'deleted' (fake?) Podesta wikileaks email that is NOT in the wikileaks archive.
Is this the kraken breaking the surface? Is she letting [them] know that we have it all?
"Donald Trump has all the evidence"
What say you, anons?
#Smartmatic and #DominionVotingSystems are inextricably intertwined! #Soros no. 2 man #Lord Malloch Brown heads up #Dominion funded by corrupt criminal communist money from #VZ #Cuba w/ #CCP.
.@realDonaldTrump has all the evidence @RudyGiuliani @BernardKerik @replouiegohmert https://t.co/NzCRsHg0k2

— Sidney Powell 🇺🇸⭐⭐⭐ (@SidneyPowell1) November 14, 2020
Worth Remembering: Podesta emails: Voting machine company Smartmatic's message to Soros before the 2016 election concerning the pre-programming (rigging) of voting machines. Share with Pres Trump's legal tea. Smartmatic is linked with Dominion. "The dogs are loose" pic.twitter.com/0iM9LMotgl

— The Bread Report (@ReportBread) November 13, 2020
Let me tell you a story…
Buckle up bring your seats to the upright position. Could be MAJOR Cognitive Dissonance Ride Ahead for some normies.  The D and MSM at senior 🎩 level already understand the possibility 💥💥💥💥
https://hardnoxandfriends.com/2020/11/14/bombshell-the-2020-election-took-place-under-a-trump-declared-national-emergency/
Breaking: President Trump Has Motorcade Take Him to Million MAGA March
Breaking: President Trump Has Motorcade Take Him to Million MAGA March — VIDEOS
Fauci Showed Breakthrough Pfizer COVID Vaccine Results To Biden Before Trump, Azar Confirms
It's just the latest sign that Pfizer's breakthrough vaccine data was deliberately delayed until after the election.
When news first broke about the headline numbers from Pfizer's vaccine trial on Monday morning, we couldn't help but wonder how the Trump Administration and the White House had seemingly been left out of the loop. The Biden team was reportedly briefed on the data Sunday, one day before its release. Meanwhile, many at the WH first learned about the data from the press.
Since then, the media's message that we were finally seeing "the light at the end of the tunnel" has been tempered by numerous 'experts' in fields from epidemiology to logistics assuring investors and the general public that there's still a lot we don't about the vaccines, from their long-term efficacy and side-effects, to what unanticipated delays might arise as the first approved vaccines start making their way from warehouses to doctor's offices or pharmacies, wherever the vaccines will ultimately be distributed.
During his first press briefing since the election, President Trump delivered a bitter 'I told you so,' and slammed Dr. Fauci and Pfizer for sharing the data with Joe Biden and his team before the White House.
Trump comments followed confirmation from DHHS head Alex Azar, who told WMAL host Vince Coglianese that he learned about the trial results from the press…even though the trials were being overseen by agencies within DHHS.
"I, as Secretary of Health and Human Services, learned about this from media reports on Monday morning," Azar said Wednesday during an interview with Washington D.C. radio station WMAL.
If accurate, that would mean Dr. Fauci & Co. shared the results with Joe Biden, before his victory was even officially certified, which sounds like a pretty brazen gesture of disrespect toward the president and his administration.
"If the Biden campaign found out Sunday night but you…didn't find out until Monday, that sounds like there's a problem there," WMAL host Vince Coglianese said during his interview with Azar. "There certainly was a gap in communication, let's say," Azar responded.
According to media reports, White House staff were infuriated when they found out Biden had been given a sneak peak at the data ahead of Trump.
As the Federalist pointed out in a report on Azar's revelation, the fact that Biden was briefed before Trump is just another sign that the rollout was a coordinated effort between Pfizer, Dr. Fauci and the NIH to delay the results until after the election to try and boost the former vice president's chances.
Egged on by Bloomberg and other other media outlets, Pfizer has also been blatantly misrepresenting its participation in 'Operation Warp Speed'. Though Pfizer didn't receive any money upfront, the US government has promised to deliver a $2 billion payment in exchange for 100 million doses.
"We were never part of the Warp Speed … We have never taken any money from the U.S. government, or from anyone," company Senior Vice President Kathrin Jansen said in an interview reported by the New York Times. Pfizer later had to revise her statement, as they have indeed benefited from a $2 billion dollar contract with HHS.
In a matter of weeks, top Dems, including NY Gov Andrew Cuomo and Biden's running mate Kamala Harris, have gone from trying to discredit the Trump FDA, to trying to completely white was the administration's efforts and accomplishments with OWS and other aspects of the COVID-19 response.
https://www.zerohedge.com/geopolitical/fauci-showed-breakthrough-pfizer-covid-vaccine-results-biden-trump-dhhs-confirms
'It's Donald Trump's fault he lost, not mine' – Libertarian Party leader Jo Jorgensen tells irate Americans
14 Nov, 2020 17:32
https://www.rt.com/usa/506654-jorgensen-biden-trump-election/
Military
Economic
Fed Chair Powell Admits The Truth: "We're Not Going Back To The Same Economy"
Even Jerome Powell is admitting that the boom years are over.  For months, I have been trying to explain to my readers that the debt-fueled "prosperity" that we were enjoying prior to the COVID pandemic won't be coming back, and initially I received quite a bit of criticism for saying that.  But that criticism has subsided, because at this point pretty much everyone can see the truth.  Despite stimulus package after stimulus package, and despite unprecedented intervention by the Federal Reserve, we continue to be mired in the worst economic downturn since the Great Depression of the 1930s.  Fear of the virus continues to drag down the overall level of economic activity, more businesses are going under with each passing day, and the layoff announcements never seem to end.
Normally, Federal Reserve officials try very hard to be relentlessly optimistic.  But during a European Central Bank panel discussion on Thursday, Federal Reserve Chair Jerome Powell openly admitted that "we're not going back to the same economy"…
"We're not going back to the same economy," Powell said. "We're recovering, but to a different economy and it will be one that is more leveraged to technology, and I worry that it's going to make it even more difficult than it was for many workers."
The central bank leader said he was referring specifically to "relatively low-paid public-facing workers who are bearing this brunt," many of whom are women and minorities.
His use of the phrase "a different economy" really got my attention.
When I am trying to break some really bad news to someone in a gentle way, I will often use the word "different" to describe what things will be like moving forward, and I think that Powell is doing the same thing here.  He knows that there is no way that things will "return to normal" any time soon, and he is quite correct to be particularly concerned about how this will affect low paid workers.
Low paid workers have been losing their jobs at a much higher rate than anyone else, and the job losses just keep rolling in.
On Thursday, we learned that another 709,000 Americans filed new claims for unemployment benefits last week, and that number is more than three times higher than what we witnessed during a typical week in 2019…
The Labor Department report showed an eleventh straight week that new jobless claims totaled below 1 million. But new claims have not yet broken back below 700,000 since the start of the pandemic and have held sharply above levels from before the outbreak. Throughout 2019, new initial unemployment claims were coming in at an average of just over 200,000 per week.
https://www.zerohedge.com/economics/fed-chair-powell-admits-truth-were-not-going-back-same-economy
Finance
Troubled Chinese Lender Writes Off $980 Million of Capital Bonds
Baoshang Bank, which was taken over by Chinese authorities last year, plans to fully write off a subordinated capital bond after it was deemed a non-viable entity by regulators.  The People's Bank of China and China Banking and Insurance Regulatory Commission determined that a "non-viability trigger event" had taken place at the lender, Baoshang Bank said in a company filing dated Nov. 13. It plans to write off a 6.5 billion yuan ($980 million) tier-2 bond and won't pay the remaining 585.6 million yuan of interest on the note.  Chinese banks started issuing Basel III-compliant tier-2 notes in 2009, which are structured to absorb losses at the point of non-viability, and now have 2.3 trillion yuan of such debt outstanding in the domestic market, according to data compiled by Bloomberg.
China's surprise takeover of Baoshang Bank in May last year jolted markets as authorities imposed losses on some creditors, upending long-held assumptions of a government backstop.
The central bank said in April that Huishang Bank and the newly established Mengshang Bank will take over Baoshang Bank's operations, assets and liabilities. Baoshan will still be responsible for debt of creditors uncovered by the depository insurance system. The lender will be filed for bankruptcy, according to a statement by the central bank in August.
https://www.bloomberg.com/news/articles/2020-11-14/troubled-chinese-lender-writes-off-980-million-of-capital-bonds
Intelligence
Number 1 and Benford's Law – Numberphile
A simple and elegant explanation of the distribution probability of a base 10 number system aka Benford's law.
As people start to pour over the election results and statistical anomalies are found, this might prove useful in the explaining to Ds and Libertarians who are not aware or unfamiliar. Sidney Powell alluded to this already I believe.
Law-Enforcement
Jonathan Turley: Rumor has it John Durham has 'material undisclosed' by special counsel or DOJ watchdog
by Daniel Chaitin, Breaking News Editor |   | November 13, 2020 08:38 AM
Legal scholar Jonathan Turley said there are "rumors" about secret materials obtained by U.S. Attorney John Durham.
The George Washington University law professor addressed the criminal inquiry into the Russia investigation in an op-ed for the Hill on Thursday about what President-elect Joe Biden might do with politically charged investigations.
Turley said there are "some rumors that Durham holds material undisclosed by the special counsel or the inspector general," referring to Justice Department watchdog Michael Horowitz, with whom Durham disagreed in the determination that the opening of the Trump-Russia investigation was justified, and former special counsel Robert Mueller, who found no criminal conspiracy between the Trump campaign and Russia.
Turley also referred to a report last month that said Durham is working with a federal grand jury to investigate debunked allegations about Alfa Bank.
Durham was appointed by Attorney General William Barr more than a year and a half ago to investigate misconduct by federal law enforcement, intelligence officials, and others related to the FBI's inquiry into links between President Trump's campaign and Russia. So far, the prosecutor has secured one guilty plea from a former FBI lawyer.
Trump and his allies hope Durham will uncover evidence that there was a "coup" to undermine his campaign and administration but got frustrated last month when it became clear there would not be any major indictments or a report before the election. Democrats and national security veterans have criticized the DOJ inquiry as a politicized weapon against the president's political adversaries.
Turley, who has been celebrated by the Right ever since being a witness called by the Republicans during the House impeachment investigation into Trump, wrote that Biden's awareness of investigations into Trump allies, including former national security adviser Michael Flynn, would be one reason for him to try and close Durham's inquiry. Turley also noted that it "could be easier" for Biden to shut down any investigation related to his son, Hunter.
Any pressure on prosecutors to stop their investigative work, Turley wrote, "may force the issue on the need for a new special counsel if criminal conduct is further revealed by indictments or filings."
https://www.washingtonexaminer.com/news/john-turley-rumor-has-it-john-durham-has-material-undisclosed-by-special-counsel-or-doj-watchdog
234 pages of sworn affidavits from poll workers confirming election fraud
https://roar-assets-auto.rbl.ms/documents/7487/3.%20EXHIBIT%201%20(affidavits)%20(compressed).pdf
Keep in mind: This is ONE COUNTY of ONE STATE. There are thousands of pages from other counties and states.
Lin Wood's lawsuit is directly on the point of the Consent Decree
I filed a lawsuit today in federal court in Atlanta to establish that the March 6, 2020 Consent Agreement by the GA Secretary of State rendered UNLAWFUL the 11/3 GA general election.

I am right under established law. https://t.co/3FBMWlPDmC

— Lin Wood (@LLinWood) November 13, 2020
Justice Alito: Covid-19 Pandemic Has Led to "Unimaginable" Curbs on Individual Liberty (VIDEO) 
Conservatives US Supreme Court Justice Samuel Alito said the Covid pandemic has led to unimaginable curbs on individual liberty during a meeting of the Federalist Society late Thursday night.
"We have never before seen restrictions as severe, extensive and prolonged as those experienced for most of 2020."
"The COVID crisis has served as sort of a constitutional stress test," he said.
Alito said Americans are losing their religious liberty after officials ordered churches and synagogues closed.
"Think of worship services — Churches closed on Easter Sunday, synagogues closed for Passover in Yom Kippur," Alito said.
"It pains me to say this," he added, "but in certain quarters, religious liberty is fast becoming a disfavored right."
The justice also said freedom of speech is under assault.
"Although that freedom is falling out of favor in some circles, we need to do whatever we can to prevent it from becoming a second-tier constitutional right," he said.
http://www.domigood.com/2020/11/justice-alito-covid-19-pandemic-has-led.html
Pennsylvania Election Judge: Dozens of Blank Ballots Missing From End of Day Count at One County Precinct on Election Day 
An election judge in Washington County, Pennsylvania has come forward with a troubling story of dozens of missing ballots in the precinct she served as a judge on election day. Julianna Helby told her story of the missing ballots to Paul Kengor of the American Spectator who included her report in his article on the Pennsylvania presidential election, Why Pennsylvania Doesn't Add Up – Mail-in ballots take on a life of their own, published Friday.
The Washington County elections website reports President Trump won the county with 71,375 votes to 44,712 for Joe Biden with all 180 precincts reporting.
Washington County is located just southwest of Allegheny County/Pittsburgh, on the border with Ohio.
Kengor says Helby reported the missing ballots to authorities. Helby says she believes the ballots were not taken at the precinct but rather the packages the ballots arrived from county election headquarters already shorted about twenty ballots each.
Excerpt:
I was contacted by Julianna Heiby, the judge of elections for a precinct in Washington County near the Allegheny County border. She reached out to me because she witnessed activity that she believes might constitute "fraudulent actions." She has reported this information to the authorities.
"The county provided us with blank ballots for use in the voting machines," Julianna told me. "After voting, the ballots are counted in the ballot box. The number of voters who signed our poll books matched the number of ballots cast: 1254 for our precinct." As judge of elections, "one of my tasks at the end of the night is to account for all the ballots. We are told how many ballots are packaged in our equipment. We were, supposedly, given 2250 ballots, packaged into three bundles of 750 each. One bundle was used completely. One bundle was still sealed at the end of the night. Of the partially used package, 205 remained." Her math: "We cast 1254 ballots on Tuesday. 1500 – 1254 = 246."
There should have been 246, but in fact there were only 205. That means that 41 ballots were missing.
As Julianna put it, "41 unaccounted-for ballots may not seem like a big issue, but if 41 ballots are missing from many precincts, we now have a discrepancy worthy of attention."
Julianna told me that she believes in retrospect that these 41 didn't disappear at the precinct but, in fact, never arrived to begin with: "My guess is that the package of ballots arrived at our precinct incomplete. We got them from the Washington County Board of Elections, which delivers them to the precincts throughout the county. So, they would not have been missing or potentially taken while at my precinct but prior to arriving." Says Julianna: "I don't know for sure, and I can't say for certain if they were stolen, but I do know that there were at least 41 missing."
http://www.stationgossip.com/2020/11/pennsylvania-election-judge-dozens-of.html