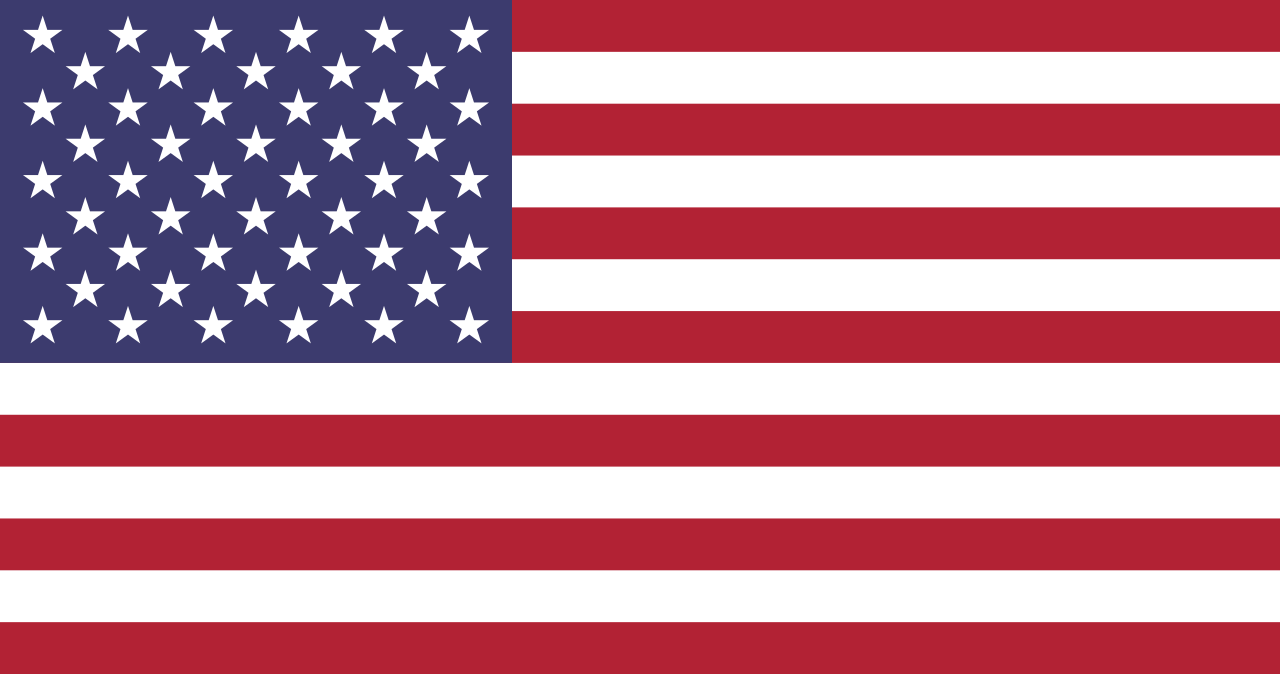 What, why and how?
DIPLOMATIC, INFORMATION, MILITARY, ECONOMIC, FINANCIAL, INTELLIGENCE, LAW-ENFORCEMENT  (DIMEFIL)
Strategy:   "Hold out baits to entice the enemy. Feign disorder, and crush him."
Sun Tzu, The Art of War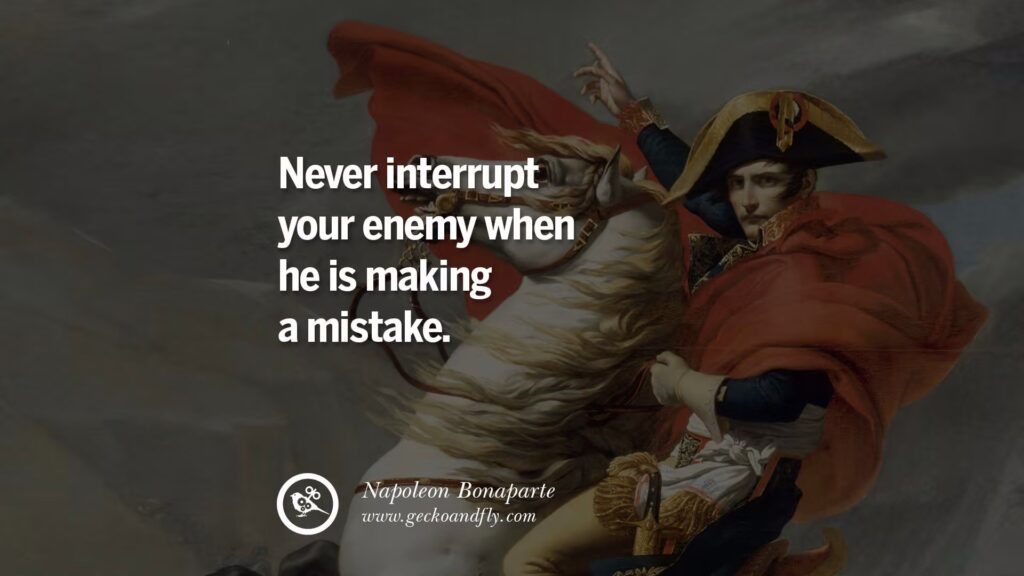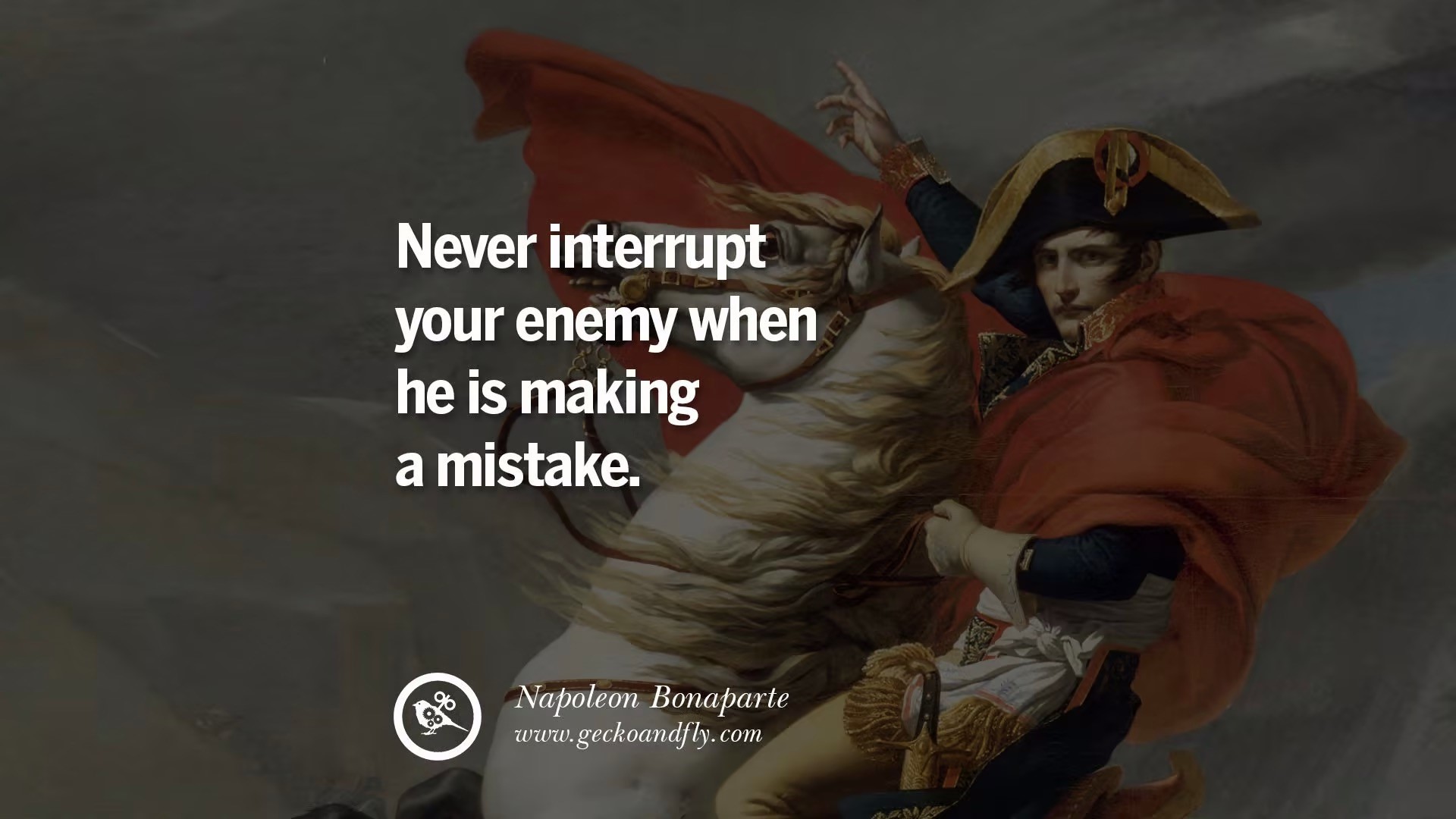 Operations Update / Big Picture Plan
USA Federal Election Timeline
Dec. 8 — Last day for states to resolve election disputes
States must certify election outcomes at least six days before the Electoral College meets — known as the "safe harbor" deadline — if they want to avoid Congress getting involved in resolving potential disputes. That means any court challenges to state election results must be settled by Dec. 8, 2020.
If states certify election outcomes by this deadline, Congress must accept the results as valid.
Dec. 14 — Electors cast their ballots
Electors meet in their respective states to cast their ballots for president and vice president on the second Monday after the second Wednesday in December.In every state except Nebraska and Maine, electors vote on a "winner takes all" basis, meaning whichever candidate wins the state's presidential race receives all of the state's electoral votes.Electors send certificates of their vote to various officials, including Vice President Mike Pence, serving as president of the Senate.
Dec. 23 — President of the Senate receives electoral vote certificates
Pence must receive the formal electoral vote certificates no later than nine days after electors meet.
Jan. 6 — Congress counts electoral votes
The House and Senate convene for a joint session on Jan. 6 to count electoral votes. Pence presides over the process as president of the Senate and announces the results. The candidate that receives at least 270 out of 538 electoral votes becomes the next president.Any objections to the electoral votes must be submitted in writing and signed by at least one House and one Senate member. If an objection arises, the two chambers consider the objection separately.
Jan. 20 — Inauguration Day
The president-elect and vice president-elect are sworn into office and officially become the president and vice president of the United States on Inauguration Day.
History
Diplomatic
Information
POTUS Drops the Dominion Hammer
— Donald J. Trump (@realDonaldTrump) November 14, 2020
People are not going to stand for having this Election stolen from them by a privately owned Radical Left company, Dominion, and many other reasons! https://t.co/RMOa4jKZwA

— Donald J. Trump (@realDonaldTrump) November 14, 2020
EXCLUSIVE: In Georgia the Difference In President-Only Ballots Between President Trump and Biden Is STATISTICALLY IMPOSSIBLE – Indicates Obvious Election Fraud
The hand recount taking place in Georgia is a waste of time. They are not showing the matching signatures. Call off the recount until they allow the MATCH. Don't let the Radical Left Dems STEAL THE ELECTION!

— Donald J. Trump (@realDonaldTrump) November 14, 2020
'Don't You Dare Ask Us To Just Accept It And Move On!': Judge Jeanine Rails Against Democrats, Media Telling Trump to Concede
Military
"No arrests" / "No obvious action"
Some are mere fools who don't understand Game Theory, and ignore the vast amounts of changes that have completely restructured America.
We've won far more than we know, we've psych'd out our enemy more times than we can count.
Look!
Game Theory has a central theme of complications that arise between two entities who can reason through each others success rates and expected moves.
"This dilemma, you realize with dread, is general: you must do what your pursuer least expects; but whatever you most expect her to least expect is automatically what she will most expect. You appear to be trapped in indecision. All that might console you a bit here is that, on the other side of the river, your pursuer is trapped in exactly the same quandary, unable to decide which bridge to wait at because as soon as she imagines committing to one, she will notice that if she can find a best reason to pick a bridge, you can anticipate that same reason and then avoid her."
In the context of Chinas War against us, we know they have blackmailed and have had control over a vast portion of critical American points of interest. With this, they knew what strings to pull to achieve victory [of subversion] and had the capacity to execute that leverage.
This made decision making easier for them.
Consider now, what leverages they have lost:
Think CEO departures.
Think FBI departures.
Think DOJ departures.
Think State departures.
Think WH departures.
Think DIA departures.
Think Pentagon departures.
Think Senate departures.
Think House departures.
Think Amb departures.
Think IG departures.
Think Judge install.
Think SC install.
Think WH install.
Think FBI install.
Think C_A install.
Think DOJ install.
Think US ATT install.
…………….
Game_theory.
If you look you can see.
For each departure China lost leverage and America gained it back. A Zero Sum game.
Now what must China take into consideration before they make any moves? Uncertainty exponentially raises.
To the point of certain failure, should they attempt anything.
In fact what companies we couldn't trust before, may now be trusted if we know China lost its hold on them.
Checkmate
We are winning far more than we know.
May God Bless America's Military Intelligence.
For a journey of understanding Game Theory: https://plato.stanford.edu/entries/game-theory/
Game Theory in Military Decision: An Anecdote
1. Introduction
Game theory is the analysis of strategic interaction among rational decision-makers using mathematical models. This is applied in various fields of research to explain why an person makes a specific decision and how one individual's decisions influence others.
In this paper, we have used different strategies for U.S Army Vs Japanese army where winning army is assumed to be U.S. Army and Japanese Army Vs. U.S. Army where Japanese army is considered to win the battle. Based on the strategies, different methodologies are adopted to show the how the respective win the title in the battle.
……..
4. Plot
The plot revolves around the battle between U.S Army (under the guidance of General Kenney) and Japanese Army. Where General Kenney of allied air force (US) struggled to regain island of new guinea from the hands of Japanese Army. Some information leaked after Japanese action that is Japanese Army will assemble at Rabaul and then sailing over to Lae. So General Kenney and his troops estimated that Japanese Army take 3 days to sail from Rabaul to Lae. General wants to maximize the no. of sailing days by air attack. They had two routes to sail through, Southern direction (clear weather) and the northern direction (worst climatic conditions).So General had a clear idea that one of the routes will be used. So, he proceeded with the following strategies:
Mission(place)
Situation and course of action
iii. Analysis of opponent course of action
Comparingofequipments
Decision
The northern area was covered by aircrafts and few aircrafts were roaming around southern area just to inform the arrival of the enemy. General's plan was sending the few attacking aircrafts towards southern direction and other equipped attacking aircrafts towards northern direction. If the Japanese Army chooses the northern direction to sail it guarantees two more days of extension for the Japanese army to reach the shore by attacking them with aircrafts. Else, they happen/choose to sail in southern direction it might take 1-3 more days of extension due to attacking by aircrafts.
By comparing the probability of arriving and with some strategies, the General chose the northern direction because it guarantees two days of extension by attack of aircraft.
Japanese Army, had two choices:
Northern direction (poor weather and so less visibility)
Southern direction
In favour of General's prediction Japanese Army followed northern route and suffered in the attack for two days. And there was a struggle in reaching the shore due to explosion which extended their arrival to shore by two more days. The main motive of this paper is to analyse the usage of game theory in real-time application in various fields in particularly military forces.
Conclusion
Usage of different strategies based on decision making reflects the result of any battle. We can conclude that decision making plays an important role in determining success. However, in our plot General Kenney's strategy was the turning point for winning of the battle. And these strategies will probably yield success and thus we can continue to employ these strategies in a battle to assist the decision makers. We conclude that game theory provides insights to military planning and strategy.
https://iopscience.iop.org/article/10.1088/1757-899X/912/6/062043/pdf
Ending All Foreign Wars
New Acting Defense Secretary in first message to force says "All wars must end…Now, it's time to come home." https://t.co/3kp4jSNmIz

— Jennifer Griffin (@JenGriffinFNC) November 14, 2020
https://www.axios.com/military-artificial-intelligence-weapons-systems-e14834fe-0edd-44a4-9daf-38fb7c119a33.html
Economic
Finance
Intelligence
The Means to the 🎩 voter operations….
.@CodeMonkeyZ – 2 of 2 pic.twitter.com/rxICcDcjUS

— GEOTUS-Elect M3thods 🇺🇸 (@M2Madness) November 14, 2020
The Kraken
Kraken was a Cray XT5 supercomputer that entered into full production mode on February 2, 2009. Kraken was operated by the University of Tennessee and was the most powerful computer in the world managed by academia at the time. It was housed in the Oak Ridge Leadership Computing facility at Oak Ridge National Laboratory. Kraken was decommissioned on April 30, 2014.
Kraken – Appears to be an organizational tool for task management and project tracking
https://com/2017/03/09/names-and-definitions-of-leaked-cia-hacking-tools/amp/
'Five Eyes' Alliance Demands Ways To Access Encrypted Apps
(Which "top US justice officials" demanded this? Patriots or traitors?)
Jon Ossoff's Financial Ties to Pro-CCP Hong Kong Media Company Revealed
https://pjmedia.com/election/tyler-o-neil/2020/11/13/jon-ossoffs-financial-ties-to-pro-ccp-hong-kong-media-company-revealed-n1143097
AFP – Agence France Presse
October 11, 2020
The "Five Eyes" intelligence alliance demanded Sunday that tech companies insert "backdoors" in encrypted apps to allow law enforcement agencies the access they say they need to police online criminality.
The top justice officials of the United States, Britain, Australia, Canada and New Zealand said in a statement that the growth of end-to-end encrypted apps that make official oversight impossible  like Signal, Telegram, FaceBook Messenger and WhatsApp  "pose significant challenges to public safety."
"There is increasing consensus across governments and international institutions that action must be taken," they said.
"While encryption is vital and privacy and cyber security must be protected, that should not come at the expense of wholly precluding law enforcement, and the tech industry itself, from being able to act against the most serious illegal content and activity online."
They called on tech companies to "embed the safety of the public in system designs," providing access to law enforcement "in a readable and usable format."
It was the strongest call yet for programmers to include "backdoor" access to encrypted communications programs.
India and Japan, which cooperate in intelligence with the Five Eyes group, added their names to the statement.
Law enforcement globally has complained of the difficulty encrypted communications poses to criminal investigations.
But end-to-end encryption also offers protection to all sorts of activities from business to political dissent.
Pro-privacy advocates say encoding the means for law enforcement to access a user's communications can endanger democracy activists and empower dictatorial governments.
Pressure has built in recent years in the US and Europe to force the makers of encryption apps to provide access to law enforcement.
According to the Electronic Frontier Foundation, which advocates for privacy on the internet, European countries have moved closer to regulating such apps.
In an article last week, the EFF said that recently leaked European Union documents indicate a plan to introduce anti-encryption laws forcing backdoor access to the European Parliament "within the next year."
It would be "a drastically invasive step," EFF said.
The Five Eyes statement says that its proposal would require safeguards and oversight so that authorities cannot take advantage of their access without cause.
They justified the need based on the prevalence of child sexual abuse material on the internet.
In the United States, most prominent cases in which law enforcement said it was stymied by encrypted devices and communications have been related to violent extremism.
The Barron's news department was not involved in the creation of the content above. This story was produced by AFP. For more information go to AFP.com.
© Agence France-Presse
Law-Enforcement
GET READY: The Show Is Just Starting – Democrats Rigged the Voting Machines, They Attempted a Steal – And They Got Caught
GET READY: The Show Is Just Starting – Democrats Rigged the Voting Machines, They Attempted a Steal – And They Got Caught
Arizona Rep. Points Out That the Number of Potential NON-CITIZEN Voters is Higher Than Biden's Lead in the State
Republican Arizona Rep. Kelly Townsend has pointed out that there are 14,099 Federal-only voters in Maricopa County alone, who are unable to establish their US citizenship, but still can vote in Federal elections.  The number of potential non-citizen voters is higher than Biden's lead in the state.  Currently, Joe Biden is leading the state with 1,657,621 votes, while President Donald Trump is 12,828 votes behind.  A Federal-only ballot is an option for people in Arizona who don't provide proof of citizenship when they register to vote.  Rep. Townsend has been warning about the danger of federal-only voters since at least October. She is responsible for passing a bill forcing the publishing of the numbers to make sure no elections are lost because of it.
Did Democrats cheat in this election?
"State law requires people to show proof of citizenship to register to vote, which voters approved as Proposition 200 in 2004. But the federal National Voter Registration Act of 1993 requires states to accept federal voter registration forms, which don't have a proof-of-citizenship requirement, and the U.S. Supreme Court ruled in 2013 that Arizona can't reject those forms, despite the disparity between state and federal law on the issue," the Arizona Mirror explained in a 2019 article. "As a result, then-Secretary of State Ken Bennett implemented a dual-registration system in which people who don't show proof of citizenship can still register to vote in Arizona, but are only eligible to vote in federal races."
Federal-only voting has been a controversial issue as Republicans contend that non-citizens should not be allowed to side-step the law and vote.
Federal-only voting has been a controversial issue as Republicans contend that non-citizens should not be allowed to side-step the law and vote.
https://thespectator.info/2020/11/12/arizona-rep-points-out-that-the-number-of-potential-non-citizen-voters-is-higher-than-bidens-lead-in-the-state/
There are 14,099 Federal only voters in Maricopa County alone, who are unable to establish their US citizenship, but still can vote in Federal elections. pic.twitter.com/cOZVz8aHfs

— Senator-Elect Kelly Townsend (@KellyTownsend11) November 12, 2020
Does @realDonaldTrump know about "Federal Only" voters in #AZ who can't prove citizenship but can vote in fed elections? 12,931 in Maricopa Co., which will carry AZ. I passed a bill forcing the publishing of these numbers so that we can see if an election was lost because of it. pic.twitter.com/iNGVtmy9Of

— Senator-Elect Kelly Townsend (@KellyTownsend11) October 11, 2020
GA Poll Watcher, IT Expert, Non-Trump Supporter Affidavit: Sudden Surge of 20,000 Mail-In-Votes For Biden In Early Hours On Nov 5, While Approx. 1,000 Votes For Trump Disappeared
GA Poll Watcher, IT Expert, Non-Trump Supporter Affidavit: Sudden Surge of 20,000 Mail-In-Votes For Biden In Early Hours On Nov 5, While Approx. 1,000 Votes For Trump Disappeared
Why was Dominion software specialist Tomas Bellinghausen donating to Act Blue in $2.70 increments?
Why was Dominion software specialist Tomas Bellinghausen donating to Act Blue in $2.70 increments? Like an artist signing his work? Or like a serial killer leaving a memento at the scene of the crime? Asking for a friend… pic.twitter.com/56LWEeFjtf

— Gavin Mario Wax 🇺🇸 (@GavinWax) November 14, 2020
Criminals love bragging about their cleverness. A helpful impulse for detectives.
Election Data Team to Call 1.25 Million Voters Over Anomalies in 6 Contested States
https://www.theepochtimes.com/election-data-team-to-call-1-25-million-voters-over-anomalies-in-6-contested-states_3578114.html
Wisconsin Voters File Lawsuit to Exclude Over 792,000 Votes in 3 Counties
https://www.theepochtimes.com/wisconsin-voters-file-lawsuit-to-exclude-over-792000-votes-in-3-counties_3578417.html
Election Witnesses: Kanye's Michigan Votes Were Stolen by Joe Biden
Thousands of Kanye votes stolen!
Votes that were clearly marked for Kanye West were, instead, given to Joe Biden in Michigan, witnesses allege.
Kanye started a low-key run for President over the past year, failing to fulfill the many onerous and restrictive ballot access requirements in many states, including Michigan. Michigan requires independent candidates for President to collect 12,000 petition signatures in order to appear on the ballot, a requirement that Kanye did not meet back in July.
But many still preferred Kanye, and voted for him.
Those votes were primarily given to Joe Biden, according to witnesses, who said poll workers joked about it as they physically altered ballots to remove votes for Kanye, and instead add them to the Democrat totals.
"The Secretary of State took these people's vote and changed it."
"When the write-in is deleted and the mark is made for straight ticket, and the party is marked Democrat, all deleted write-in votes become Democrat votes, they were doing this all day," said Robin Mifsud, a GOP Poll Challenger in Detroit on election day who witnessed Kanye votes going to Biden. "The Secretary of State took these people's vote and changed it."
Democrat Michigan Secretary of State Jocelyn Benson quietly issued rules this past summer that any "unapproved write-in" should have their votes CANCELLED.
Witnesses describe THOUSANDS of Kanye votes that were GIVEN TO BIDEN due to this Benson rule.
If someone voted straight-ticket Democrat and wrote in Kanye, since he was an "unapproved write-in candidate" according to the Secretary of State, they were instructed to remove Kanye's vote and instead give that vote to Joe Biden, a 77 year old white man.
The witness whistleblowers who came forward to reveal this all saw it happen in Detroit.
"This shit ain't about Trump anymore, they out here stealing from Yeezy, this ain't right," said Kanye fan Chris S., in Detroit.
Kanye has already conceded.
Election Witnesses: Kanye's Michigan Votes Were Stolen by Joe Biden
Looking for additional mention/confirmation elsewhere, but this is interesting.
A whistleblower inside Dominion Voting Systems has come forward. Claims software company changed 3.8 Million votes, stealing election for Biden

— Stonewall Jackson (@1776Stonewall) November 14, 2020
I'm actually hearing it's 3 whistleblowers
They came forward to Rudy Giuliani, and they are all willing to testify
So the most important thing now is to make sure they don't get "taken out"