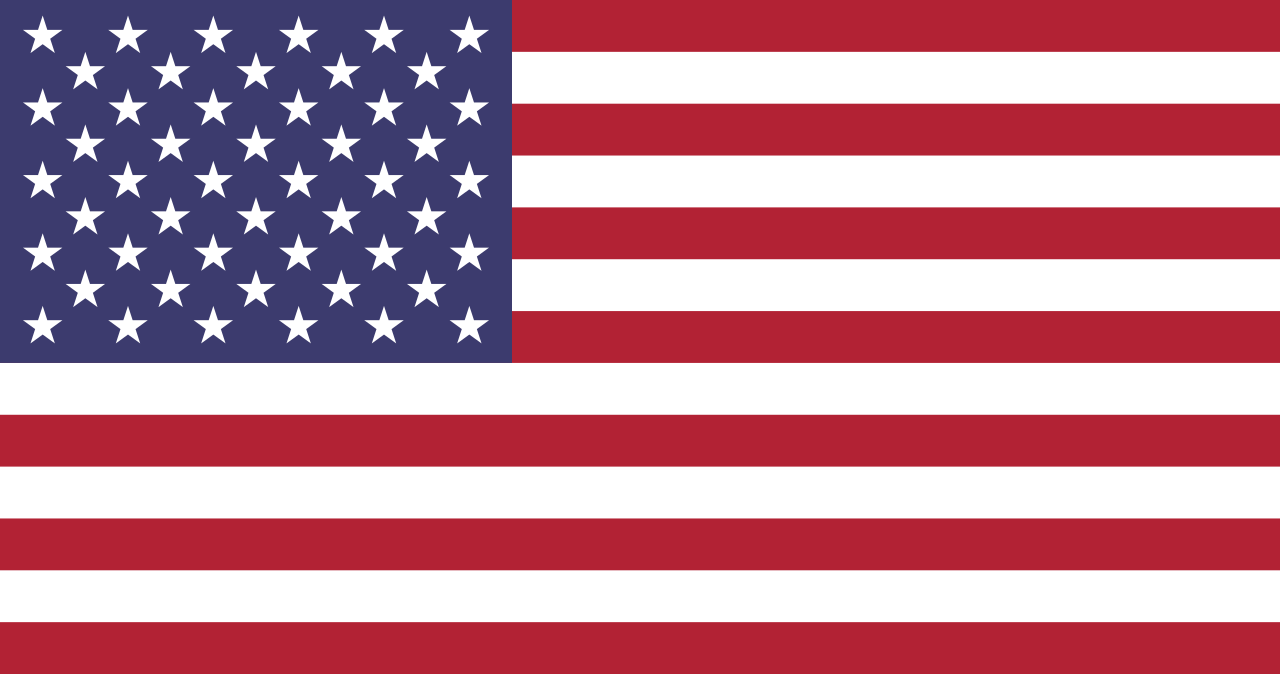 What, why and how?
DIPLOMATIC, INFORMATION, MILITARY, ECONOMIC, FINANCIAL, INTELLIGENCE, LAW-ENFORCEMENT  (DIMEFIL)
Strategy:   "Hold out baits to entice the enemy. Feign disorder, and crush him."
Sun Tzu, The Art of War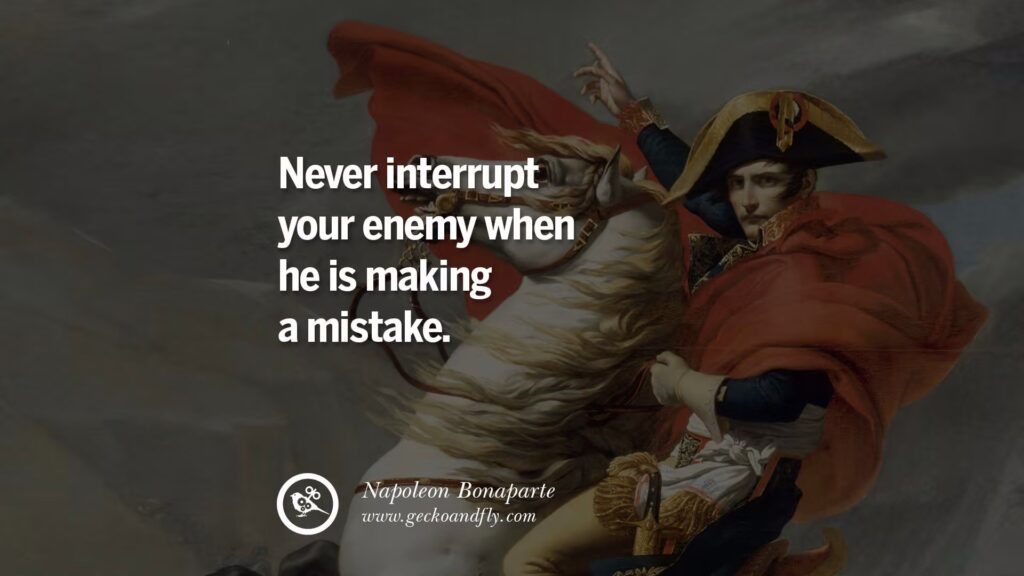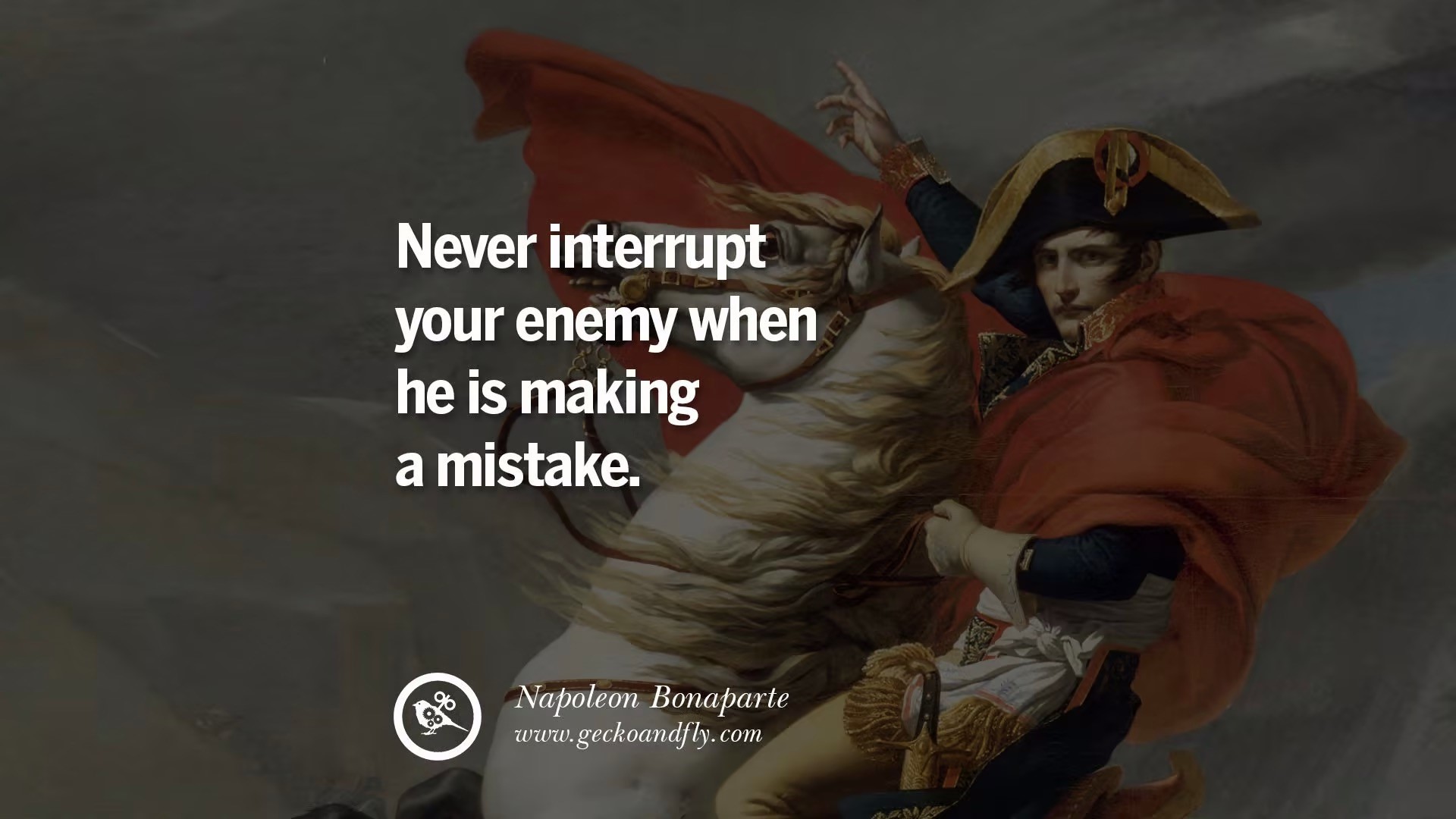 Operations Update / Big Picture Plan
USA Federal Election Timeline
Dec. 8 — Last day for states to resolve election disputes
States must certify election outcomes at least six days before the Electoral College meets — known as the "safe harbor" deadline — if they want to avoid Congress getting involved in resolving potential disputes. That means any court challenges to state election results must be settled by Dec. 8, 2020.
If states certify election outcomes by this deadline, Congress must accept the results as valid.
Dec. 14 — Electors cast their ballots
Electors meet in their respective states to cast their ballots for president and vice president on the second Monday after the second Wednesday in December.In every state except Nebraska and Maine, electors vote on a "winner takes all" basis, meaning whichever candidate wins the state's presidential race receives all of the state's electoral votes.Electors send certificates of their vote to various officials, including Vice President Mike Pence, serving as president of the Senate.
Dec. 23 — President of the Senate receives electoral vote certificates
Pence must receive the formal electoral vote certificates no later than nine days after electors meet.
Jan. 6 — Congress counts electoral votes
The House and Senate convene for a joint session on Jan. 6 to count electoral votes. Pence presides over the process as president of the Senate and announces the results. The candidate that receives at least 270 out of 538 electoral votes becomes the next president.Any objections to the electoral votes must be submitted in writing and signed by at least one House and one Senate member. If an objection arises, the two chambers consider the objection separately.
Jan. 20 — Inauguration Day
The president-elect and vice president-elect are sworn into office and officially become the president and vice president of the United States on Inauguration Day.
History
Nothing worth doing…
For God and County 

The Second American Revolution
1776 was a war by the people for the people against a foreign Oligarchy.  The second American Revolution will not be fought on a material battlefield.  This is a spiritual battle for Truth being waged by digital soldiers engaged in asymmetric information warfare against the same evil descents who lost the first American Revolution.  Like the Asymmetric warfare tactics learned from the Indians in the 1700's that were used to defeat the hubristic machine of the British Army,  WW Patriot digital soldiers today have learned to employ asymmetric meme warfare tactics from online "autists" to bring down the most powerful  global clandestine technocratic state the Oligarch can muster.
Diplomatic
Kansas Tweet
"Let us not grow weary of doing good, for in due season we will reap, if we do not give up." Galatians 6:9#SundayScripture ✝️

— Mike Pompeo (@mikepompeo) November 8, 2020
Pompeo Begins 7-Nation Tour Amid Global Lockdowns and Trump Election Battle
PARIS—Secretary of State Mike Pompeo arrived in a locked down Paris Saturday morning to start a 10-day jaunt across Europe and the Middle East that comes amid a backdrop of the Trump administration's last-ditch legal efforts to remain in office.
The nation's top diplomat is likely to offer private assurances to world leaders that if former vice president Joe Biden takes office, the Trump administration will assist with an orderly transition. Many of the leaders Pompeo is scheduled to meet have already congratulated Biden on his win. Pompeo's seven-nation tour also will take him to several Middle Eastern hotspots—including Israel, Saudi Arabia, Turkey, Qatar, and the United Arab Emirates—where Iran's global terrorism operation is likely to be a secondary focal point with world leaders.
Pompeo raised eyebrows on Friday when he stated during a press conference at the State Department that there will be a "smooth transition to a second Trump administration." While Pompeo, like other top administration figures, maintains that Trump won the 2020 presidential election, he clarified a day later in an interview with CBS News that an orderly transition will take place before Jan. 20 no matter who is declared the victor.
"Our adversaries should know that we're ready, we're continuing to work, we'll work all the way through January. And then on January 20th, we'll have a transition, whether it's to a Trump administration—a second Trump administration as I spoke about today—or to an administration led by former vice president Biden," Pompeo said.
The trip also comes amid the still growing coronavirus pandemic, which has initiated a new wave of global lockdowns. Pompeo had virtually no public press conferences scheduled as the trip began, which are usually customary with visits by senior U.S. officials. In Paris, the city is two weeks into a monthlong, full-scale lockdown. Most of the Middle Eastern countries Pompeo is scheduled to visit also are shut down due to the virus.
The trip began with a spark of controversy: Pompeo will visit Istanbul, Turkey, but will not take meetings with the country's leaders in the capital, Ankara. U.S. officials who briefed reporters ahead of the trip said Pompeo wants to focus on issues of religious liberty, and he is scheduled to meet several prominent figures, including the Greek Orthodox Christian leader Ecumenical Patriarch Bartholomew I. Turkish political leaders view Pompeo's agenda as a snub, with the country's foreign ministry calling his meetings "extremely inappropriate."
During his two days in Paris, Pompeo will meet with French president Emmanuel Macron and participate in a wreath-laying ceremony to honor victims of the city's most recent terrorist attacks. These events will be tightly managed and limited to a small pool of reporters that excludes most of those traveling with the secretary on his plane.
From Paris, Pompeo will head to Istanbul.
https://freebeacon.com/national-security/pompeo-begins-7-nation-tour-amid-global-lockdowns-and-trump-election-battle/
Joe Biden Promises to Raise Annual U.S. Refugee Target by 800%
https://www.breitbart.com/politics/2020/11/14/joe-biden-promises-to-raise-annual-u-s-refugee-target-by-800/
Information
Jimmy Carter + Smartmatic. They "monitored" (stole?) 92 elections.
1.4K subscribers
Carter praises Venezuela's e-voting technology
EXCLUSIVE: Hillary Attorney Marc Elias Was Behind Not One, But Two Actions Messing In Georgia's Election
https://www.thegatewaypundit.com/2020/11/exclusive-hillary-attorney-marc-elias-behind-not-one-two-actions-messing-georgias-election/
It Begins: Zuckerberg And Jack Dorsey Called Back To Face Congress Over Charges Of Election Censorship
"Facebook CEO Mark Zuckerberg and Twitter CEO Jack Dorsey had already been asked by a Senate Committee to testify on November 17 on the censorship of election-related content – that was back in October, when Big Tech platforms were suppressing a damaging Hunter Biden story.
But now, after the post-election censorship where legal challenges about potential voter fraud or election malpractice are taking place, instead of waiting for a judge to rule, Big Tech platforms are censoring complaints of voter fraud.
Both Facebook and Twitter have been putting "misinformation" labels on content expressing concerns about election fraud. More than half of the President's tweets since election day have been labeled or fully censored."
https://en-volve.com/2020/11/14/it-begins-zuckerberg-and-jack-dorsey-called-back-to-face-congress-over-charges-of-election-censorship/
Military
Cyber Combat: Act of War
Pentagon Sets Stage for U.S. to Respond to Computer Sabotage With Military Force
Updated May 31, 2011 12:01 a.m. ET 
WASHINGTON—The Pentagon has concluded that computer sabotage coming from another country can constitute an act of war, a finding that for the first time opens the door for the U.S. to respond using traditional military force.
(1/2)
The Pentagon's first formal cyber strategy, unclassified portions of which are expected to become public next month, represents an early attempt to grapple with a changing world in which a hacker could pose as significant a threat to U.S. nuclear reactors, subways or pipelines as a hostile country's military.
In part, the Pentagon intends its plan as a warning to potential adversaries of the consequences of attacking the U.S. in this way. "If you shut down our power grid, maybe we will put a missile down one of your smokestacks," said a military official.
Recent attacks on the Pentagon's own systems—as well as the sabotaging of Iran's nuclear program via the Stuxnet computer worm—have given new urgency to U.S. efforts to develop a more formalized approach to cyber attacks. A key moment occurred in 2008, when at least one U.S. military computer system was penetrated. This weekend Lockheed Martin, a major military contractor, acknowledged that it had been the victim of an infiltration, while playing down its impact.
The report will also spark a debate over a range of sensitive issues the Pentagon left unaddressed, including whether the U.S. can ever be certain about an attack's origin, and how to define when computer sabotage is serious enough to constitute an act of war. These questions have already been a topic of dispute within the military.
One idea gaining momentum at the Pentagon is the notion of "equivalence." If a cyber attack produces the death, damage, destruction or high-level disruption that a traditional military attack would cause, then it would be a candidate for a "use of force" consideration, which could merit retaliation.
The Pentagon's document runs about 30 pages in its classified version and 12 pages in the unclassified one. It concludes that the Laws of Armed Conflict—derived from various treaties and customs that, over the years, have come to guide the conduct of war and proportionality of response—apply in cyberspace as in traditional warfare, according to three defense officials who have read the document. The document goes on to describe the Defense Department's dependence on information technology and why it must forge partnerships with other nations and private industry to protect infrastructure.
The strategy will also state the importance of synchronizing U.S. cyber-war doctrine with that of its allies, and will set out principles for new security policies. The North Atlantic Treaty Organization took an initial step last year when it decided that, in the event of a cyber attack on an ally, it would convene a group to "consult together" on the attacks, but they wouldn't be required to help each other respond. The group hasn't yet met to confer on a cyber incident.
Pentagon officials believe the most-sophisticated computer attacks require the resources of a government. For instance, the weapons used in a major technological assault, such as taking down a power grid, would likely have been developed with state support, Pentagon officials say.
The move to formalize the Pentagon's thinking was borne of the military's realization the U.S. has been slow to build up defenses against these kinds of attacks, even as civilian and military infrastructure has grown more dependent on the Internet. The military established a new command last year, headed by the director of the National Security Agency, to consolidate military network security and attack efforts.
The Pentagon itself was rattled by the 2008 attack, a breach significant enough that the Chairman of the Joint Chiefs briefed then-President George W. Bush. At the time, Pentagon officials said they believed the attack originated in Russia, although didn't say whether they believed the attacks were connected to the government. Russia has denied involvement.
Economic
Finance
In Striking Reversal, One Bank Warns That 2021 Could See The "Biggest Fiscal Contraction In History"
Echoing the skepticism voiced on Friday by BofA CIO Michael Hartnett who bucked the Wall Street trend of optimism, and said to "sell the vaccine", another BofA strategist, Jared Woodard, writes in the bank's latest Research Investment Committee note that a confirmed Biden presidency & GOP-led Senate would imply modest growth and corporate profits, maximum QE, and mediocre returns to risky assets, quite contrary to the euphoria gripping Wall Street which is now projecting the S&P rising to (or above) 4,500 by 2022.
Not so fast, Woodard says, arguing that the closest comparison may be 2010-2015 with secular stagnation, an easy Fed, and an iceberg of austerity and when winners were US growth stocks & HY bonds (similar to now). As a result, while he expects small policy progress on Global-to-Local, health care coverage, and a capex/R&D rebound, he anticipates only temporary gains for cyclicals & inflation. AS a result, the "all one trade" market – which he first defined back in August – is still with us.
Meanwhile, according to Woodard, the greatest risk is that benefits of a divided government are front-loaded.
This means that while good vaccine news & macro data may be short-term bullish they will prove to be "medium-term bearish if used as a pretext for tighter budgets, with 2021 set to be the fastest fiscal contraction on record."
Indeed, in a world where what goes up must come down – unless extended indefinitely which however can't happen under gridlock – Woodard warns that after the fastest budget expansion on record, "the fastest fiscal contraction ever looms."
https://www.zerohedge.com/markets/stunning-reversal-one-bank-warns-2021-could-see-biggest-fiscal-contraction-history
Intelligence
SCYTL connections to Microsoft founder, Paul Allen via Vulcan Capital, and Twitter & Google via Omid Kordestani, Balderton Capital
Scytl, headquartered in Barcelona, is backed by leading international VC investors such as Vulcan Capital, Balderton Capital and Nauta Capital.
Vulcan Capital is the multi-billion-dollar investment arm of Vulcan Inc., the company founded by Microsoft co-founder and philanthropist Paul G. Allen.
OMID KORDESTANI sit on the Executive Board of Balderston Capital
He is former Exec Chairman, Twitter; Former Senior Vice President and Chief Business Officer, Google
https://www.balderton.com/team/omid-kordestani/
https://capital.vulcan.com/
https://www.balderton.com/team/
Part 3: SAME IMPOSSIBLE BALLOT RATIO Found in Milwaukee – Results Change Wisconsin Election – 30,000 Votes Switched from President Trump to Biden
Published November 15, 2020 at 8:07am
891 Comments
Share on Facebook(1.5k)
Tweet
P Share
Email
A deep dive into the results in Milwaukee shows a similar pattern The Gateway Pundit found in Pennsylvania and Dr. Shiva found in Michigan. The more Republican the precinct the higher percentage of votes shifted from President Trump to Joe Biden.
We've also previously reported on the results from Milwaukee where the number of votes that went for Joe Biden made no sense using the statistical technique known as 'Benford Analysis':
Today we report the results of a similar analysis of the results in Milwaukee based on Dr. Shiva's analysis. We analyzed precincts in Milwaukee and found again that votes were transferred from President Trump to Joe Biden in an unnatural pattern indicating fraud.
According to Dr. Shiva and others, the voting machines used in the US in the current election and in prior elections have the ability to store votes not as binomial characters but as fractions. This allows these machines to weigh votes for candidates and change elections based on this weighting.
There is NO REASON why this feature should be included on a voting machine.
There is only ONE REASON to include this feature on voting machines — to STEAL elections.
For example, if you like a candidate you count two votes for every vote he or she receives. If you don't like a candidate you give that candidate one-half a vote for every vote that person receives. You then set up a voting machine's weighting such that all votes are allocated based on you weighting. At the end of the day you count ballots and all are counted but the number of votes for the first candidate is nearly twice as much as the number of votes that candidate received and half as much of the number of votes for the second candidate. This can be done because we've found that votes are stored as decimals in US voting machines providing for manipulation and voter fraud.
Dr. Shiva was on with conservative talk show host Larry Elder and he explained this process in a short interview held during the past week:
The longer version of Dr. Shiva's talk regarding the 2020 steal is provided below. In this video Dr. Shiva and two colleagues discuss the election in Michigan and how in three counties a minimum of 138,000 votes were transferred from President Trump to Joe Biden. This is because the voting machines used in these counties are able to allocate votes.
https://www.thegatewaypundit.com/2020/11/caught-part-3-impossible-ballot-ratio-found-milwaukee-results-change-wisconsin-election-30000-votes-switched-president-trump-biden/
Law-Enforcement
Biden voters are being led to believe that Million MAGA in DC were all far right wing NAZIs
…based in large part on the viral spread of this single image that popped up yesterday.  Can we debunk the source?
https://www.reddit.com/r/pics/comments/juhlaq/cult_member_with_his_flags/
Powell: "It's one huge, huge criminal conspiracy that should be investigated by Military Intelligence"
One of the most direct verbal confirmations that "Q clearance Patriot" from US Military Intelligence is 100% real and was way ahead of this criminal conspiracy long, long ago.
Whistleblower and Dominion Staffer Saw Detroit Voter Fraud
Outsiders hired to manage and operate the Detroit voting machines SAW THE FRAUD!
Whistleblower Melissa Carone is now on record with the court saying she told her supervisor about massive fraud in Detroit at the TCF Center on election night and was told, "We're not here to run their election" by her boss! This case is part of one filed by the Great Lakes Justice Center. A Detroit Judge has already essentially said all the affidavits are irrelevant in his mind because the City of Detroit says they did everything okay.
CARONE SAW:
The same ballots being run repeatedly, where the same stack of 50 Biden ballots became 500 votes
No valid or legal oversight of ballot process, it was just Democrats policing Democrats
Poll workers duplicated ballots and were changing the votes on the ballots, stealing votes in plain sight!
Carone reported her findings to the FBI, but will they investigate?
The voting machine company, Dominion, under enormous scrutiny for software errors and problems that all seem to benefit Biden. Sidney Powell, among others, hinting at major revelations in the next few days about major Dominion fraud.
Carone is the whistleblower who was scheduled to go on Sean Hannity, but then was pulled at the last minute and appeared on Lou Dobbs instead. Is her testimony too explosive for now-liberal Fox News?
Media keeps asking "where's the fraud?" and then IGNORES the sworn statements by courageous people like Carone who are coming forward.
At least 2 Michigan State Senators and 20 State Representatives have come forward asking for an audit, but will it happen in time? A Wayne County Judge stopped most of the cases two days ago.
The left-wing media and left-wing judges say that voter fraud witnesses like Melissa Carone are "not credible"
But you can judge for yourself, we have a video statement below from Melissa Carone on what she witnessed: