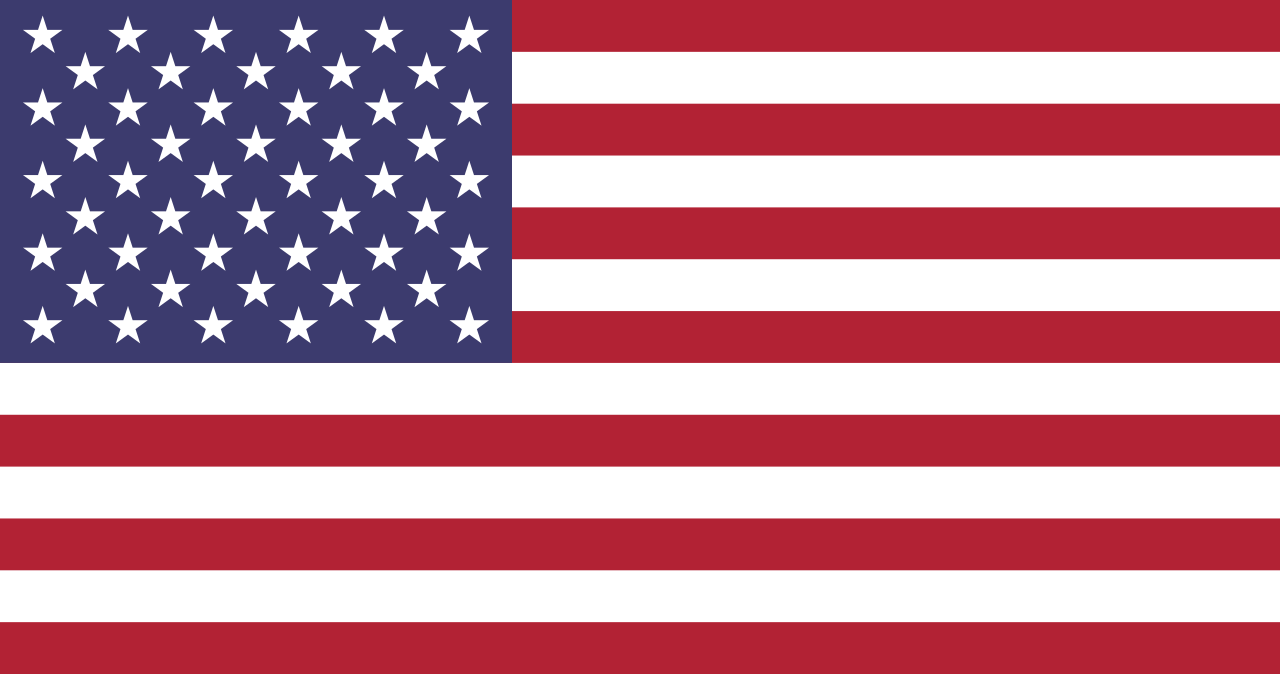 DIPLOMATIC, INFORMATION, MILITARY, ECONOMIC, FINANCIAL, INTELLIGENCE, LAW-ENFORCEMENT  (DIMEFIL)
Strategy:   "Hold out baits to entice the enemy. Feign disorder, and crush him."
Sun Tzu, The Art of War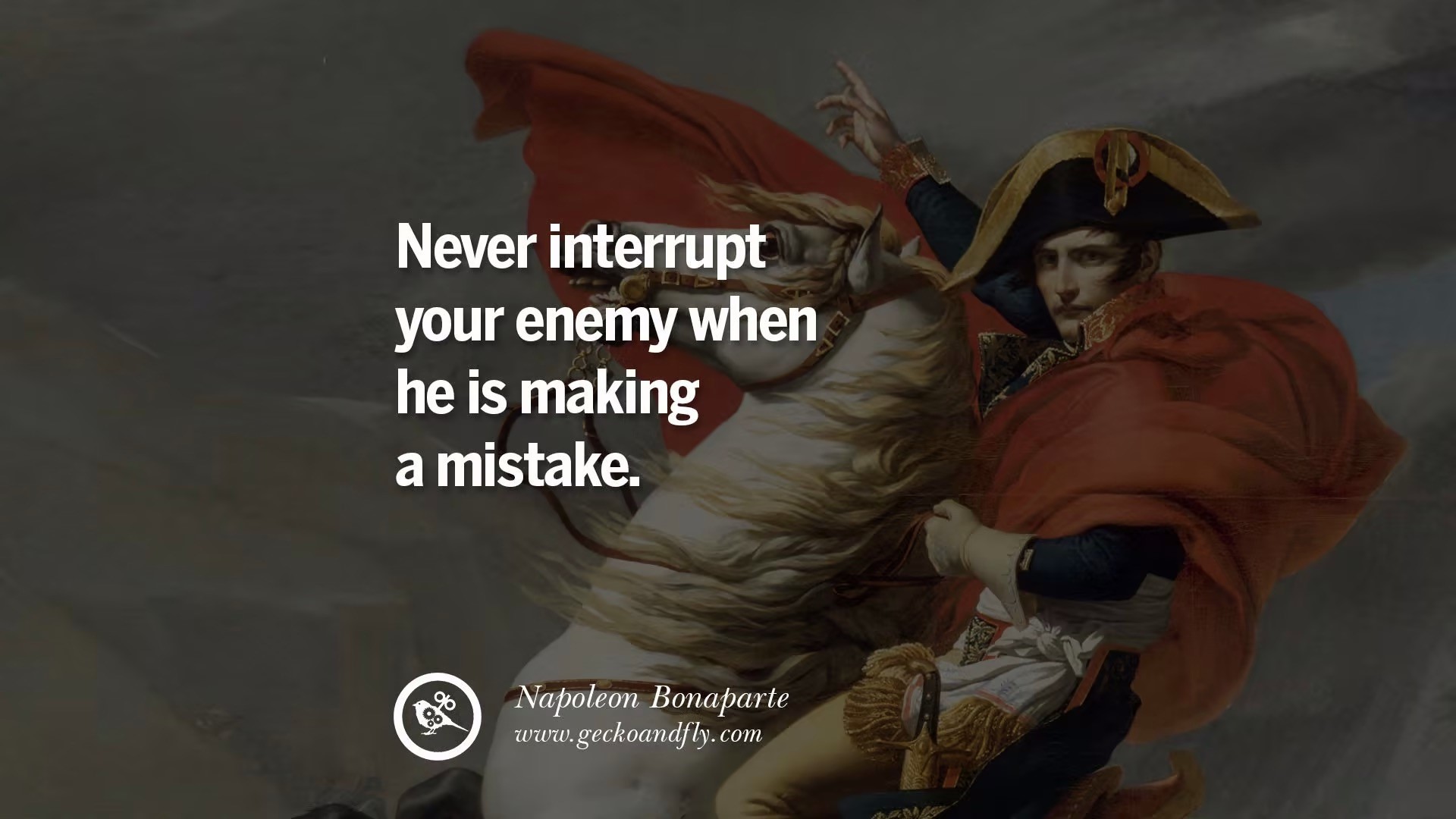 Operations Update/Big Picture Plan
USA Federal Election Timeline
Dec. 8 — Last day for states to resolve election disputes
States must certify election outcomes at least six days before the Electoral College meets — known as the "safe harbor" deadline — if they want to avoid Congress getting involved in resolving potential disputes. That means any court challenges to state election results must be settled by Dec. 8, 2020.
If states certify election outcomes by this deadline, Congress must accept the results as valid.
Dec. 14 — Electors cast their ballots
Electors meet in their respective states to cast their ballots for president and vice president on the second Monday after the second Wednesday in December.In every state except Nebraska and Maine, electors vote on a "winner takes all" basis, meaning whichever candidate wins the state's presidential race receives all of the state's electoral votes.Electors send certificates of their vote to various officials, including Vice President Mike Pence, serving as president of the Senate.
Dec. 23 — President of the Senate receives electoral vote certificates
Pence must receive the formal electoral vote certificates no later than nine days after electors meet.
Jan. 6 — Congress counts electoral votes
The House and Senate convene for a joint session on Jan. 6 to count electoral votes. Pence presides over the process as president of the Senate and announces the results. The candidate that receives at least 270 out of 538 electoral votes becomes the next president.Any objections to the electoral votes must be submitted in writing and signed by at least one House and one Senate member. If an objection arises, the two chambers consider the objection separately.
Jan. 20 — Inauguration Day
The president-elect and vice president-elect are sworn into office and officially become the president and vice president of the United States on Inauguration Day.
Nothing to Report at this time....
Kissinger Warns Biden of U.S.-China Catastrophe on Scale of WWI
Former U.S. Secretary of State Henry Kissinger said the incoming Biden administration should move quickly to restore lines of communication with China that frayed during the Trump years or risk a crisis that could escalate into military conflict.
"Unless there is some basis for some cooperative action, the world will slide into a catastrophe comparable to World War I," Kissinger said during the opening session of the Bloomberg New Economy Forum. He said military technologies available today would make such a crisis "even more difficult to control" than those of earlier eras.  "America and China are now drifting increasingly toward confrontation, and they're conducting their diplomacy in a confrontational way," the 97-year-old Kissinger said in an interview with Bloomberg News Editor-in-Chief John Micklethwait. "The danger is that some crisis will occur that will go beyond rhetoric into actual military conflict."
The diplomat who paved the way for President Richard Nixon's historic 1972 trip to China said he hoped that the shared threat of the Covid-19 pandemic would provide an opening for political discussions between the two countries when Biden takes office on Jan. 20.  "If you can look at Covid as a warning, in the sense that in practice it is dealt with by each country largely autonomously, but its long-term solution has to be on some global basis," Kissinger said, "it should be dealt with as a lesson."
U.S.-China relations are at their lowest in decades, despite the two sides reaching a "phase one" trade deal at the start of the year. Since then, the virus outbreak that began in Wuhan, China, has gone global, killing more than 1.3 million people and crushing economies around the world.
As President Donald Trump stepped up his criticism of China, blaming it for the spread of the virus and the death toll in the U.S., each side also has ramped up moves the other sees as hostile.
Last week, China's crackdown on Hong Kong's autonomy continued, as officials there disqualified lawmakers viewed as insufficiently loyal to Beijing. U.S. officials have decried the death of the "one country, two systems" policy that has helped Beijing navigate its ties with the West for a generation.  The U.S. followed up on its criticism by imposing new sanctions, banning investments in 31 Chinese firms it says are controlled by the country's People's Liberation Army.
"Trump has a more confrontational method of negotiation than you can apply indefinitely," Kissinger said. Early in Trump's term, "it was important for him to emphasize the deep concerns Americans have about the evolution of the world economy that is not balanced. I think that was important to emphasize. But since then, I would have preferred a more differentiated approach."  The swift erosion in ties this year means China and the U.S. are edging toward a new Cold War, Kissinger said, adding that the two sides should "agree that whatever other conflict they have, they will not resort to military conflict."
To achieve that, the U.S. and China should jointly create "an institutional system by which some leader that our president trusts and some Chinese leader that President Xi trusts are designated to remain in contact with each other on behalf of their presidents," he said.
Relations with China may dominate the foreign policy agenda of President-elect Joe Biden's administration. He's expected to seek ways to defuse tensions in areas including the future of 5G technology, China's expansionism in the South China Sea and Hong Kong's fading autonomy.
https://www.bnnbloomberg.ca/kissinger-warns-biden-of-u-s-china-catastrophe-on-scale-of-wwi-1.1523064
WATCH: BBC Gets Owned By Trump Supporter — 'Your Country's Opinion Stopped Mattering in Our Country in 1776'
🚨🚨🚨

Fake News @BBCWorld reached out for an interview.

I agreed.

I let them know that their country's opinion stopped mattering in the US in 1776.

I will ALWAYS fight for @realDonaldTrump and for FREE & FAIR elections. pic.twitter.com/iBLAfxJM2I

— Alex Bruesewitz (@alexbruesewitz) November 15, 2020
https://www.thegatewaypundit.com/2020/11/watch-bbc-gets-owned-trump-supporter-countrys-opinion-stopped-mattering-country-1776/
Report: President Trump's Legal Team Summoned to White House for Emergency Meeting.
President Trump's legal team was summoned to the White House Monday for a 2 p.m. meeting, according to a report by Newsmax White House correspondent Emerald Robinson.
Anchor Heather Childers: "Well the President's legal team, we're being told right now, breaking news for you, they've all been summoned to an emergency meeting at the White House at this hour right now."
Robinson, "…Yes, Newsmax was told that the legal team was summoned to the White House for a 2 p.m. meeting. However I will tell you that the White House is not confirming such a meeting."
Trump campaign statement on Pennsylvania referenced by Robinson at end of video clip.
SETTING THE RECORD STRAIGHT ON TRUMP CAMPAIGN'S PENNSYLVANIA LITIGATION
On Sunday night, the Washington Post ran a complete mischaracterization of the Trump campaign's litigation in Pennsylvania, erroneously claiming the campaign had dropped the claim of nearly 700,000 ballots processed illegally and in secret. The campaign did no such thing. In fact, because of a Friday ruling by the Third Circuit Court of Appeals in an unrelated case, the campaign strategically decided to restructure its lawsuit to rely on claims of violations of the Equal Protection Clause of the 14th Amendment to the U.S. Constitution. The claim that 682,479 ballots were improperly processed and counted is still very much part of the suit.
Paragraph 4 of the amended filing reads: "Allegheny and Philadelphia Counties alone received and processed 682,479 mail-in and absentee ballots without review by the political parties and candidates. These are unprecedented numbers in Pennsylvania's elections history. Rather than engaging in an open and transparent process to give credibility to Pennsylvania's brand-new voting system, the processes were hidden during the receipt, review, opening, and tabulation of those 682,479 votes." See also paragraphs 132-150.
References to the improperly counted ballots are repeated throughout the filing, with paragraph 150 specifically stating that all factual allegations in the preceding paragraphs are incorporated within the Equal Protection claim.
"We are still arguing that 682,479 ballots were counted illegally, in secret," said Tim Murtaugh, Trump 2020 communications director. "Our poll watchers were denied meaningful access to watch the vote counting and we still incorporate that claim in our complaint. Unfortunately, fake news activists rushed to print their clickbait headlines, apparently without even reading the lawsuit. That's lazy journalism at best, but more likely intentionally misleading."
Rudy Giuliani, personal attorney to President Trump and coordinator of the campaign's legal strategy, said, "It's routine for attorneys to file amended complaints to tighten the claims. We simplified the suit so it is more focused and narrowed. This is part of the process. Clearly the reporters at Washington Post have a reading deficit."
https://www.thegatewaypundit.com/2020/11/report-president-trumps-legal-team-summoned-white-house-emergency-meeting/
As New Vaccines Near Delivery, General in Charge of Distribution Says He's 'Ready to Execute'
President Donald Trump said Friday that the initial delivery of COVID-19 vaccines could begin to states  with the exception of New York  next month, once final approvals are given by the Food and Drug Administration.
Army Gen. Gus Perna, in charge of distribution for Operation Warp Speed, the interagency organization set up to speed the development of vaccines and therapeutics, said his public and private teams are ready to deliver the vaccines "within 24 hours" of FDA approval, with the first doses going to the elderly and front-line workers. "We're ready to execute," he said.
Trump also said he does not expect any federal action to impose lockdowns in response to a surge in coronavirus cases nationwide. As of noon Friday, the number of U.S. COVID -19 cases passed 10.6 million, with more than 243,000 deaths reported, according to several tracking organizations.
"Ideally, we won't go to a lockdown," Trump said at the White House in his first update on the pandemic since the election. "I will not go, this administration will not be going to a lockdown." He then appeared to hint that he might not be president next year, although he has refused to concede and charged that the election was stolen from him through voter fraud. "Hopefully, whatever happens in the future  who knows which administration it will be  I guess time will tell. But I can tell you, this administration will not go to a lockdown. There won't be necessity," he said.  Trump added that he expects the FDA to give emergency use authorization (EUA) in the coming weeks to a promising vaccine developed by Pfizer, with delivery to the states possibly beginning in mid-December. But he excluded New York. He charged that New York Gov. Andrew Cuomo "decided to say, and I don't think it's good from a political standpoint, but he wants to take his time with the vaccine."We won't be delivering it to New York until we have authorization to do so, and that pains me to say that. This is a very successful, amazing vaccine," Trump said. The vaccine has an efficacy rate of about 90% in testing, according to Pfizer.  On Monday, Moderna announced its own vaccine under development is 94.5% effective, making it the second vaccine to show excellent success rates. Cuomo immediately pushed back, saying New Yorkers have doubts about the vaccine because they don't trust Trump. "I am not confident in the competence of this federal administration," Cuomo said, adding that his own state review would be simultaneous with the FDA's for approval of the vaccine and "there won't be any lag time" on deliveries.
https://www.military.com/daily-news/2020/11/16/new-vaccines-near-delivery-general-charge-of-distribution-says-hes-ready-execute.html
Nothing to report at this time....
Nothing to report at this time....
Nothing to report at this time....
Jim Jordan Expects Durham Report on Spygate 'Real Soon'
Despite a prior report that U.S. Attorney John Durham's investigation into Spygate would be shutting down due to concerns about "blowback from Biden" should Joe Biden ultimately win the presidential election, Rep. Jim Jordan (R-Ohio) says that we should expect a report "real soon."
"I've had numerous talks with the Justice Department. Mr. Durham is doing his work. I expect some kind of report … real soon," Jordan told Maria Bartiromo on Fox News.
Jordan is the ranking member of the House Judiciary Committee.
"Like you, I am frustrated that it didn't happen sooner," Jordan continued. "But, look, you and I can't prosecute anyone. We can't indict anyone. All we can do is get the facts out to the American people. The Justice Department has to do that. I'm hopeful they are going to have something real soon for the American people."
Something had better come soon. Many of us were disappointed that we didn't get a preliminary report or indictments prior to the election, as the truth about Spygate is something that the voters deserved to know before they voted.
https://pjmedia.com/news-and-politics/matt-margolis/2020/11/16/jim-jordan-expects-durham-report-on-spygate-real-soon-n1149806
Hundreds Of Trillions Stolen From The People: "Once The President Processes Everything We Have At The NSA, We Have Every One Of You By The ......" 
🔥🔥EX-CIA OFFICER ROBERT STEELE SAYS THEY HAVE IT ALL...

Ex-CIA Officer Robert Steele says they have everything needed to bring down the deep state. Do it! pic.twitter.com/vkFB8Meb2v

— CTruthforTrump (@CTruthforTrump) November 16, 2020
Anti- Trump, BLM, Antifa, etc. attack MAGA marchers in DC — and the media shrug
https://nypost.com/2020/11/15/lefties-attack-maga-marchers-in-dc-and-the-media-shrug/
CALIFORNIA NOW added to the list of massive voter fraud investigation by Giuliani and Sidney Powell….
Giuliani and Sidney Powell are very busy at the moment. California was added to the list of massive voter fraud investigation.

— Amir Tsarfati (@BeholdIsrael) November 16, 2020
The China Initiative: Year-in-Review (2019-20)
https://www.justice.gov/opa/pr/china-initiative-year-review-2019-20
VIRGINIA: Portsmouth Police Chief Fired After Charging State Senator, NAACP For Destroying Monuments
"I'm being retaliated against for sticking to my sworn oath"
Portsmouth, Virginia Police Chief Angela Greene was fired this morning, just over two months after being placed on administrative leave in response to charging State Senator Louise Lucas and members of NAACP leadership for their roles in a June Black Lives Matter attack on the city's Confederate monument.
Greene, who has led the department since 2019, was removed from her post by then-City Manager Lydia Pettis-Patton on September 4th pending an investigation into her personnel file.
"I believe I was wrongfully terminated for upholding the law," Greene said following news of her firing. "I'm being retaliated against for sticking to my sworn oath … to serve and protect my citizens, community and keeping my officers safe."
As I've previously reported for National File, following an investigation by Greene's department, Democrat State Senator Louise Lucas, as well as members of both the Portsmouth Public Defender's Office and NAACP leadership were charged with multiple felonies related to the monument attack, which left one Black Lives Matter attacker in critical condition after a portion of the monument collapsed onto his head. According to the investigation, Senator Lucas directly conspired with NAACP leadership and Black Lives Matter militants to destroy the monument.
Going a step further, Senator Lucas was caught on video wearing AntiFa-style garb and using powers she claims to hold as a State Senator to order police officers to stand down and allow the attack to go forward.
"Go ahead, wreck it!" Lucas then told the crowd.
Following the filing of charges in the case, Lucas hijacked a special session of the Virginia General Assembly – meant to address COVID-19 – to patron a bill offering amnesty to those convicted in monument attacks
https://nationalfile.com/virginia-portsmouth-police-chief-fired-after-charging-state-senator-naacp-for-destroying-monuments/