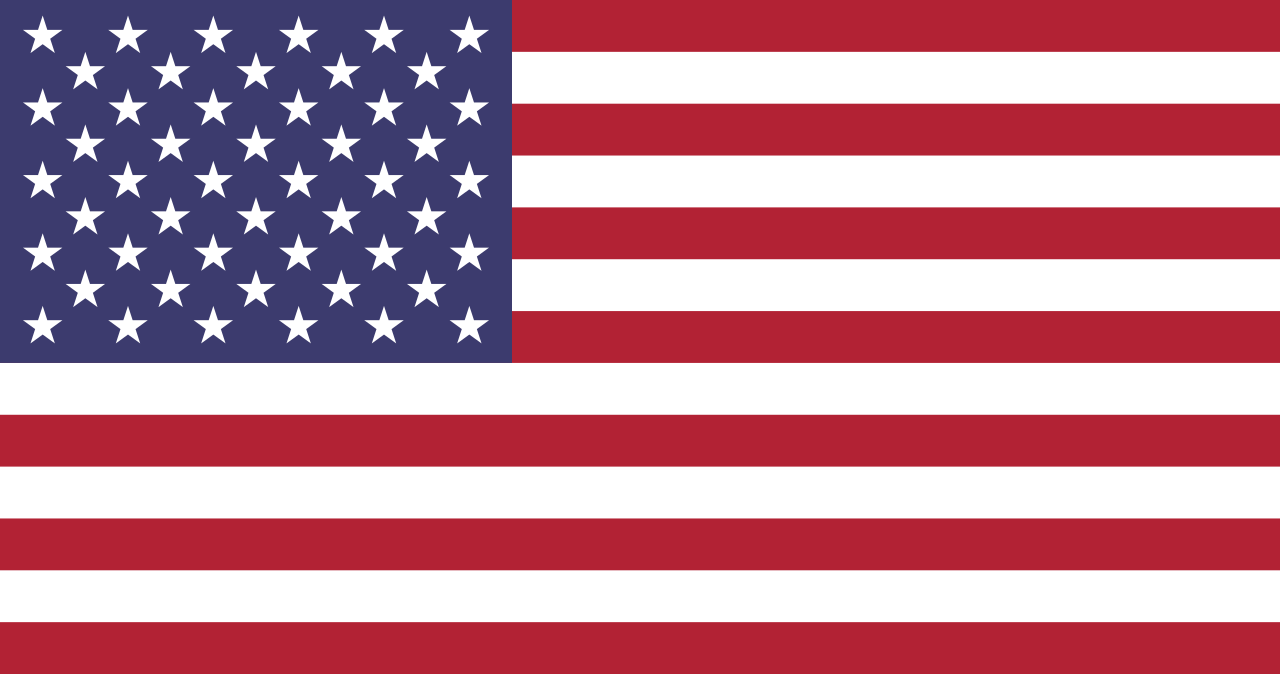 DIPLOMATIC, INFORMATION, MILITARY, ECONOMIC, FINANCIAL, INTELLIGENCE, LAW-ENFORCEMENT  (DIMEFIL)
Strategy:   "Hold out baits to entice the enemy. Feign disorder, and crush him."
Sun Tzu, The Art of War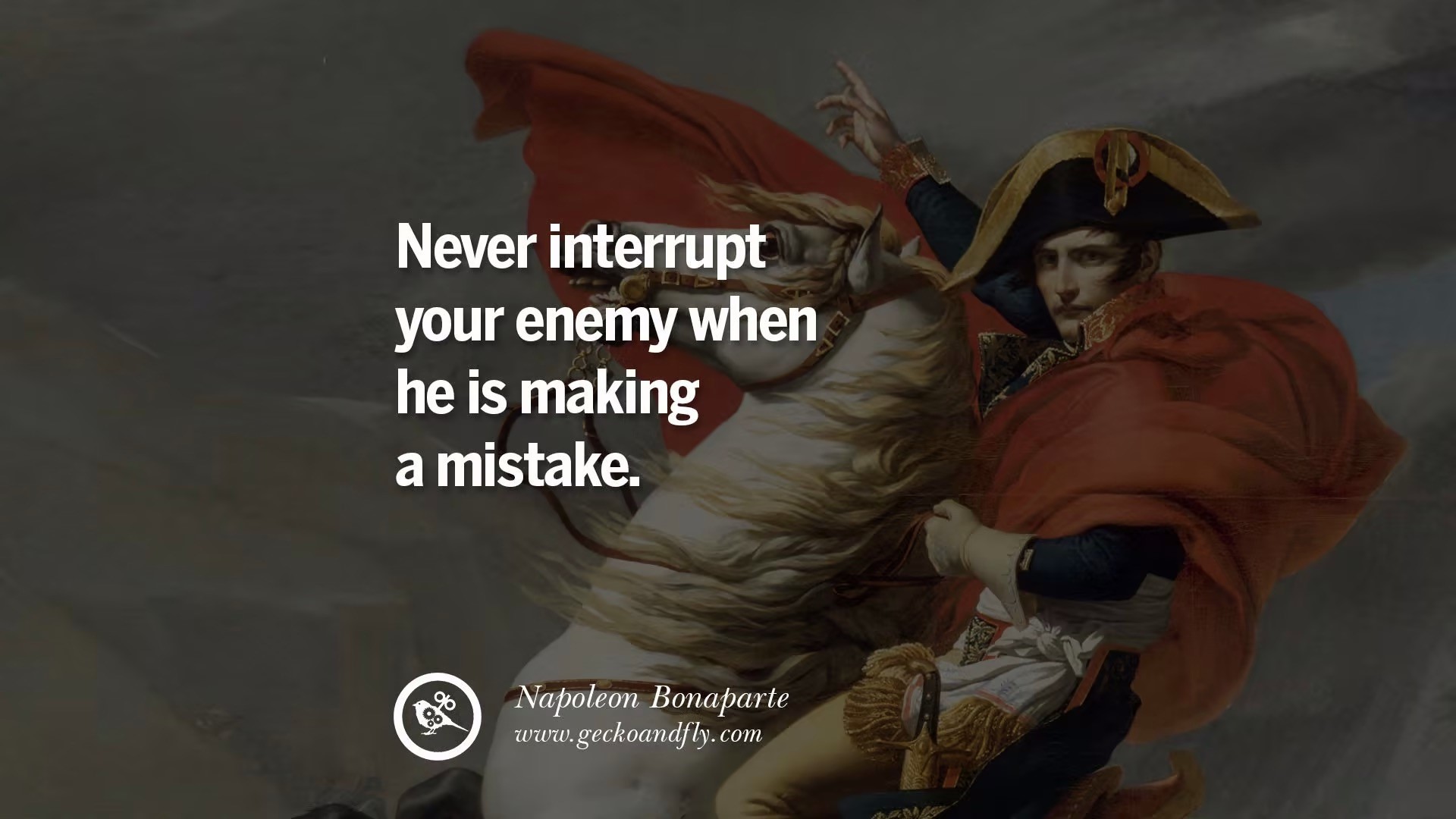 Operations Update/Big Picture Plan
USA Federal Election Timeline
Dec. 8 — Last day for states to resolve election disputes
States must certify election outcomes at least six days before the Electoral College meets — known as the "safe harbor" deadline — if they want to avoid Congress getting involved in resolving potential disputes. That means any court challenges to state election results must be settled by Dec. 8, 2020.
If states certify election outcomes by this deadline, Congress must accept the results as valid.
Dec. 14 — Electors cast their ballots
Electors meet in their respective states to cast their ballots for president and vice president on the second Monday after the second Wednesday in December.In every state except Nebraska and Maine, electors vote on a "winner takes all" basis, meaning whichever candidate wins the state's presidential race receives all of the state's electoral votes.Electors send certificates of their vote to various officials, including Vice President Mike Pence, serving as president of the Senate.
Dec. 23 — President of the Senate receives electoral vote certificates
Pence must receive the formal electoral vote certificates no later than nine days after electors meet.
Jan. 6 — Congress counts electoral votes
The House and Senate convene for a joint session on Jan. 6 to count electoral votes. Pence presides over the process as president of the Senate and announces the results. The candidate that receives at least 270 out of 538 electoral votes becomes the next president.Any objections to the electoral votes must be submitted in writing and signed by at least one House and one Senate member. If an objection arises, the two chambers consider the objection separately.
Jan. 20 — Inauguration Day
The president-elect and vice president-elect are sworn into office and officially become the president and vice president of the United States on Inauguration Day.
Nothing to report at this time....
Governors in Panic?
This is the possible report Mike Pompeo made all the Governors panic when he mentioned to them at the NGA on 2/8/20, bribed governors who sold PPE to China. The reports title is "PRC Think Tank Study on US Governors Attitudes Toward China June 22 2019"
https://www.documentcloud.org/documents/6779094-PRC-Think-Tank-Study-on-US-Governors-Attitudes.html (In Chinese)
https://chinatechthreat.com/thinktank/panoramic-view-of-the-us-attitude-towards-china-governors/ (Overview)
From the above link.....
How was the study conducted?
The Minzhi study includes two main components. First, the research cites very basic data about the governors (age, gender, party, and previous offices held) paired with economic information about the states they represent, such as GDP, the role of trade generally, and trade with China specifically.
More interestingly, the study ranks governors based on cryptic, subjective standards explaining only that, "The criteria for friendly judgment is whether any pro-Chinese speech has been published publicly. Taxes, launching trade wars and other events that clearly target China have shown dissatisfaction, we will summarize them as vague; obviously anti-China speech, critical speech, or explicit support for trade war speech, we classify it as tough."
The report then provides three examples of friendly, ambiguous, and tough governors without further clarification:
Friendly: "For example, Charlie Baker, Governor of Massachusetts, said at an event in December 2018: "The U.S. should see China as a valued partner not only in our economic growth but in solving problems around the world ", so we regard him as friendly to China."
Ambiguous: "Arkansas Governor Asa Hutchinson said in an interview with CNBC on June 9, 2019: "I continue to support the president … But we feel it is appropriate to say there is a point that you should not squeeze us further ", so we classify it as a vague attitude toward China. And publicly said "he supports whatever decision the president makes on delicate trade negotiations."
Tough: "Georgia's governor Brian Kemp was classified as tough."
How are governors classified?
Ultimately, the report assesses 17 governors as friendly, 14 as ambiguous, and 6 as tough. About the half dozen tough governors, Minzi explains, "Among them, 4 have very close personal relations with Trump, and 3 have questions about human rights and accuse China of human rights violations. In terms of parties, there are 5 Republicans and 1 Democrat, ranging in age from 41 to 70 years old. In terms of gender, they are all male."
Three Wrong Counts In Three Minutes': Georgia Recount Auditor Says Things Aren't Adding Up
https://townhall.com/tipsheet/bethbaumann/2020/11/16/georgia-recount-auditor-first-checker-was-incorrectly-calling-votes-for-biden-n2580198
Supposedly the Germany server data shows Trump landslide: 410-128
One America News airs full segment on Louie Gomerts Scytl german servers RAID (including the nearly FULL RED map from the "source data" on the servers) - Sidney Powell Re-Tweeted
Supposedly the Germany server data shows Trump landslide: 410-128 👍pic.twitter.com/asNmHYdp2X

— derf_anon (@derf_anon) November 17, 2020
Jack Dorsey and Mark Zuckerberg will face Congress again, this time about the election
https://techcrunch.com/2020/11/16/dorsey-zuckerberg-hearing-senate-judiciary-election
I thought ONLY the State Legislature could change voting rules?  Fact Check: Trump Is Right, AP Wrong, About Georgia Signature Matching
It is somewhat easier to find the underlying state law, signed by Gov. Kemp in April 2019, which relaxes ballot signature requirements. As National Public Radio noted, Kemp was under pressure to fix some of the problems Democrats blamed for his victory in the 2018 gubernatorial race (which Georgia Democrat Stacey Abrams never properly conceded). Democrats claimed that Kemp benefited from racial "voter suppression." So Kemp acceded to some of their demands in the new law. As NPR noted, the law "blocks county election officials from rejecting absentee ballots because of mismatched signatures." An absentee voter with a mismatched signature is mailed a provisional ballot and given the opportunity to "cure" the mismatch. The voter has to do so with an affidavit, and with proper ID, before a deadline, to ensure the ballot will count. The March 2020 consent decree is posted on the website of the Perkins Coie law firm. Attorney Marc Elias, the Democratic lawyer who hired Fusion GPS to produce the phony "Russia dossier" in the 2016 election, triggering the entire "Russia collusion" hoax, is listed as the lead attorney for the plaintiffs, who include several Democratic political organizations.
The consent decree describes a new procedure for reviewing signatures. When there is a mismatch, an election official must consult with two other officials. Then they have to vote. The ballot can only be rejected if a majority agrees that there is a mismatch. Then, all of the officials must write their names on the rejected envelope before starting the "cure" process.
https://www.breitbart.com/2020-election/2020/11/16/fact-check-trump-is-right-ap-wrong-about-georgia-signature-matching/
There are still Ds and MSM who think @SidneyPowell is bluffing, yet none will pledge to delete their accounts if Trump ends up winning.

That's because #BidenWillNeverBePresident.
Trump Lawyer Sidney Powell: 'We're Getting Ready to Overturn Election Results in Multiple States'
Former federal prosecutor Sidney Powell, a Trump campaign lawyer, suggested in a Sunday interview that there is still more …
https://www.theepochtimes.com/trump-lawyer-sidney-powell-were-getting-ready-to-overturn-election-results-in-multiple-states_3579599.html
(RET) LTG FLYNN
This is what is good and pure about the American spirit. These weary travelers speak for millions who so appreciate you @SidneyPowell1 and the many others taking the fight to this travesty of an election.

God Bless America 🇺🇸 https://t.co/JdBPwqcKfQ

— General Flynn (@GenFlynn) November 17, 2020
Wisconsin Elections Commission Refuses to Do Recount Unless Trump Pays $7.9 Million Upfront
https://www.thegatewaypundit.com/2020/11/wisconsin-elections-commission-refuses-recount-unless-trump-pays-7-9-million-upfront
Lin Wood Trolls Kemp
Late this afternoon, I filed an Amended Complaint against GA Secretary of State @GaSecofState, et al. Due process issues are now also raised. The recount is a sham. Tomorrow, I will move for an emergency TRO.@BrianKempGA better come out of his basement.https://t.co/xxLQ0fZQjk

— Lin Wood (@LLinWood) November 17, 2020
Trump hails 'Big victory' in Nevada after county board tosses local election results
https://nypost.com/2020/11/16/trump-hails-victory-in-nevada-after-board-tosses-local-election-results/
Tomorrow, the Dragon will rise over Fort Bragg
Tomorrow, the Dragon will rise over Fort Bragg#DragonsLair pic.twitter.com/0UfVDOIyld

— XVIII Airborne Corps (@18airbornecorps) November 17, 2020
YOU ARE NOT READY

pic.twitter.com/FgMW7Nlz1G

— XVIII Airborne Corps (@18airbornecorps) November 17, 2020
Australian Securities Exchange (ASX) claims 'market data issues' in trade pause
A software issue limited to the trading of multiple securities in a single order created inaccurate market data, forcing the exchange to pause trade.
The go-live of the refreshed Australian Securities Exchange (ASX) trade system was on Monday interrupted by "market data issues", later revealed as a software issue, causing the ASX to pause trade.
The ASX's status page showed its ultra-latency cash equity market trading platform, ASX Trade, was paused. The trading services ASX TradeMatch and ASX Centre Point both operate on ASX Trade.
Impacted services include equities, exchange-traded funds, exchange-traded options, warrants, index options, interest rate securities, and Australian government bonds.
"The ASX equity market is currently paused and there is no trading while we investigate market data issues," a spokesperson for the exchange told ZDNet, repeating what was provided in a tweet shortly after reports of an outage started surfacing.
"ASX apologises for the disruption and is working to rectify the issue as soon as possible."
It updated users via Twitter, saying it was continuing to investigate the issue causing today's market outage.
The exchange later said ASX equity markets would not open for the remainder of today. 
It also said the underlying cause of the issue had been identified, however, and a resolution path would be in place to allow trading to commence on Tuesday at 10am AEDT.
The issue was shortly after revealed as being a software issue.
"ASX and its technology provider Nasdaq have identified the root cause and a resolution path to fix it. A software issue limited to the trading of multiple securities in a single order (combination trading) created inaccurate market data," the exchange said.
With Monday being the go-live date for the refreshed ASX Trade system, the exchange said Nasdaq, customers, and independent specialist third parties conducted extensive testing for over a year, including four dress rehearsals, in preparation for sending it out in the wild. ASX said the refresh is the latest generation of a Nasdaq-developed trading system used around the world.
"ASX is very disappointed with today's outage … the outage falls short of the high standards we set ourselves and the standards others expect of us," ASX managing director and CEO Dominic Stevens said.
"Notwithstanding the extensive testing and rehearsals, and the involvement of our technology provider, ASX accepts responsibility. The obligation to get this right and provide a reliable and resilient trading system for the market rests with us.
"While I am disappointed with today's outage, we are determined to continue our program of contemporising ASX's technology stack from top to bottom. This initiative is critical to ASX building an exchange for the future and ensuring we best serve the needs of our customers and the Australian market."
In delivering its results for the 2020 financial year, the ASX said it experienced its highest ever trading volume. It also boasted 100% up time of its key trading and post-trade systems.
The exchange in 2018 was asked to up its risk management practices following an "unprecedented" hardware failure in September 2016 that resulted in the outage of its equity market.
https://www.zdnet.com/index.php/category/2381/index.php/article/asx-claims-market-data-issues-in-trade-pause/
Paragon dig - checked qresear.ch and shocked to learn that this hasn't been dug on...
Creditors give the green light to the sale of Scytl to the Irish Paragon
October 1, 2020 by archyde
https://www.archyde.com/creditors-give-the-green-light-to-the-sale-of-scytl-to-the-irish-paragon/
Highlights from article:
Paragon bought Scytl in October - Ireland (well known tax haven)

The bankruptcy of Scytl attracted five banks (Sabadell, Santander, BBVA, Bankinter and Deutsche Bank) and a public financial institution, the Catalan Institute of Finance, which had lent funds to the company.

Future buyer intends to give continuity to the company and therefore maintain the hundred employees who still work in the Barcelona offices and subsidiaries in the US, Canada and France.
Paragon is an Irish communications group (Paragon has a) division dedicated to identification services to which could be added the encryption software that Scytl uses for electronic voting processes.
Scytl filed for bankruptcy in late 2019
Paragon tried (failed) to force the sale to the American fund Sandton Capital
YTL > VAULT 7 > ZERO DAY > US CONSULATE [FRANKFURT] > C_A > RICHARD GRENELL > ROBIN QUINVILLE > JOHN RATCLIFFE > WE HAVE THE SERVER[S]
The US consulate in the German city of Frankfurt is used as a "covert CIA hacker base," with intelligence operatives receiving diplomatic passports and cover from the government, the whistleblowing organization WikiLeaks said Tuesday, citing the agency's confidential documents.
Texas Representative Louie Gohmert told broadcaster Chris Salcedo on Friday during a segment on Newsmax that the U.S. Army forces raided the Spanish-based election data firm Scytl and retrieved company servers in Germany that are possibly connected to recent U.S. election fraud.
According to the statement, the CIA hackers were advised to say that they were "supporting technical consultation at the Consulate" at the German customs checks.
The first part of the leaks dubbed "Year Zero" comprises 8,761 documents and files from an isolated, high-security network situated inside the CIA's Center for Cyber Intelligence in Langley, Virgina.
"The quantity of published pages in "Vault 7" part one ("Year Zero") already eclipses the total number of pages published over the first three years of the Edward Snowden NSA leaks."
"Year Zero" leaks reveals the scope and direction of the US intelligence agency's "global covert hacking program, its malware arsenal and dozens of "zero day" weaponized exploits against a wide range of U.S. and European company products, include Apple's iPhone, Google's Android and Microsoft's Windows and even Samsung TVs, which are turned into covert microphones."
Trump named Grenell ambassador to Germany in April 2018. He quickly drew the ire of many in Germany with his outspoken views — often expressed via social media — though German officials largely held back criticism of their close ally's envoy.
A spokesman for the U.S. embassy in Berlin said that in keeping with normal practice, Deputy Chief of Mission Robin Quinville would become the charge d'affaires until a new ambassador is confirmed.
Quinville joined the U.S. diplomatic service in 1988, with stations including Vienna, Brussels, Cyprus, London and Baghdad.
Grenell was tapped in February to become the acting director of national intelligence. The decision was criticized by Democrats who said he lacked necessary experience.
Last month, the Senate confirmed John Ratcliffe as director of national intelligence, succeeding Grenell, who remains Trump's envoy to Kosovo and Serbia.
Sauce:
https://sputniknews.com/us/201703071051347030-wikileaks-us-consulate-frankfurt-cia/
https://sputniknews.com/world/201703071051342572-wikileaks-cia-series/
https://www.usnews.com/news/world/articles/2020-06-02/us-ambassador-to-germany-resigns-from-post-deputy-stands-in
https://www.sgtreport.com/2020/11/u-s-military-seizes-scytl-servers-tied-to-election-fraud-soros-and-gates-own-stock-in-company-reports-claim/
UKRAINE HAS NOW LISTED JOE BIDEN AS WANTED ON Class A felony charges
UKRAINE HAS NOW LISTED JOE BIDEN AS WANTED ON Class A felony charges. pic.twitter.com/Kla7sY3gXx

— 101010 (@SatoshiMed) November 17, 2020
Texas Voter Fraud-Harris County Launches 24 hour Voting As FBI Investigates Recent Biden campaign official was picked up by the FBI
https://nationalfile.com/texas-voter-fraud-harris-county-launches-24-hour-voting-as-fbi-investigates/
BREAKING: Top Lawyer Releases Archive of 2020 Fraud Evidence
Legal crusader Robert Barnes publicized HereIsTheEvidence.com, an archive for admissible evidence of 2020 election irregularities
by A.J. COOKE  November 16, 2020
Famed constitutional, civil rights and tax attorney Robert Barnes tweeted out a link this morning to HereIsTheEvidence.com. It advertises itself as an archive for people to submit and review evidence of "irregularities" in the disputed 2020 election.
A one-stop shop location for people to submit, and review, evidence of allegations of irregularities in #Elections2020: https://t.co/cN8WNZ9GmP
— Robert Barnes (@Barnes_Law) November 16, 2020
As of time of writing, HereIstheEvidence.com documents 69 separate incidents of election irregularities ranked by "Significance" and "Admissibility Level".
The stated purpose is to crowd-source evidence to be used in court, presumably by challengers to the 2020 election process.
From the website's introduction:
Due to the irregularity of this current 2020 Presidential Election, this is a crowdsourcing tool for organizing anomalies and legal issues. Our desire is that more of the election process would be made transparent so there would be unquestionable confidence in our voting systems.
This is for aggregating items of evidence that would be admissible in court, not general election news stories or updates.
The Trump Campaign is currently filing lawsuits in various states after videos of poll watchers turned away, witness accounts of ballot-stuffing and serious statistical anomalies emerged casting doubt on Vice President Joe Biden's rapid swing-state comeback in the days after the November 3rd election.
Democrats are calling on President Trump to concede the race and drop investigations into alleged voter fraud or election irregularities.
However, as National file previously reported, that is a reversal from their position in a North Carolina election fraud case in 2018.
It is unclear who owns HereIsTheEvidence.com – the website says "Copyright © 2020 Here Is The Evidence" – but online records show that it was registered on November 10th, 2020 by an anonymous buyer. The first submission to the site was time-stamped November 11th.
When asked about his current work, Barnes seemed to cite attorney-client privilege in his weekly Sunday livestream with YouTube legal commentator Viva Frei, but admitted he's working in Georgia and suggested, "Well… just follow the news!"
Barnes, whose motto is "I fight for the underdog and win the impossible", is best known for litigating high-profile tax and civil rights cases. In 2008, he helped actor Wesley Snipes defeat felony tax charges over $23.5 million in alleged tax liabilities.
Barnes is currently representing 8 anonymous Covington Catholic students suing the "most egregious high-profile individuals" who smeared them in 2019. Avoiding secret monetary settlements, his strategy is to achieve binding legal precedents that would cripple the ability of media and political figures to defame non-public figures (especially children) in the future.
Barnes also made headlines in 2016 by winning $500,000 in a bet that President Donald J. Trump would win the presidency.
In 2020, Barnes has consistently predicted that Trump would win the 2020 election – "barring massive fraud" – in his weekly appearances on Richard "The People's Pundit" Baris' podcast.
Baris was recently recognized by the New York Post as one of the most accurate pollsters of 2016 and 2020. Baris also confirmed that just under 10,000 absentee ballots for dead voters were received in Michigan in a "small" test he conducted.
If this election produced the kind of statistical anomalies and anecdotal evidence of illicit ballots in any other country, they would call the election in doubt. Shouldn't the same standards apply to our elections that we apply to foreign elections?
— Robert Barnes (@Barnes_Law) November 9, 2020
Since the November 3rd election, Barnes has brutally criticized the mainstream press for failing to report on evidence of widespread election irregularities and possible fraud.
On Sunday's podcast, while remaining cagey about his current clientele, he was careful to note that he's only capable of giving information that is "publicly-available" about fraud in the 2020 election.
National File reached out to both Barnes and Frei for additional context about Here Is the Evidence and whether they are involved with the project, but did not receive an immediate response.
https://hereistheevidence.com/
https://nationalfile.com/breaking-top-lawyer-releases-archive-of-2020-fraud-evidence/