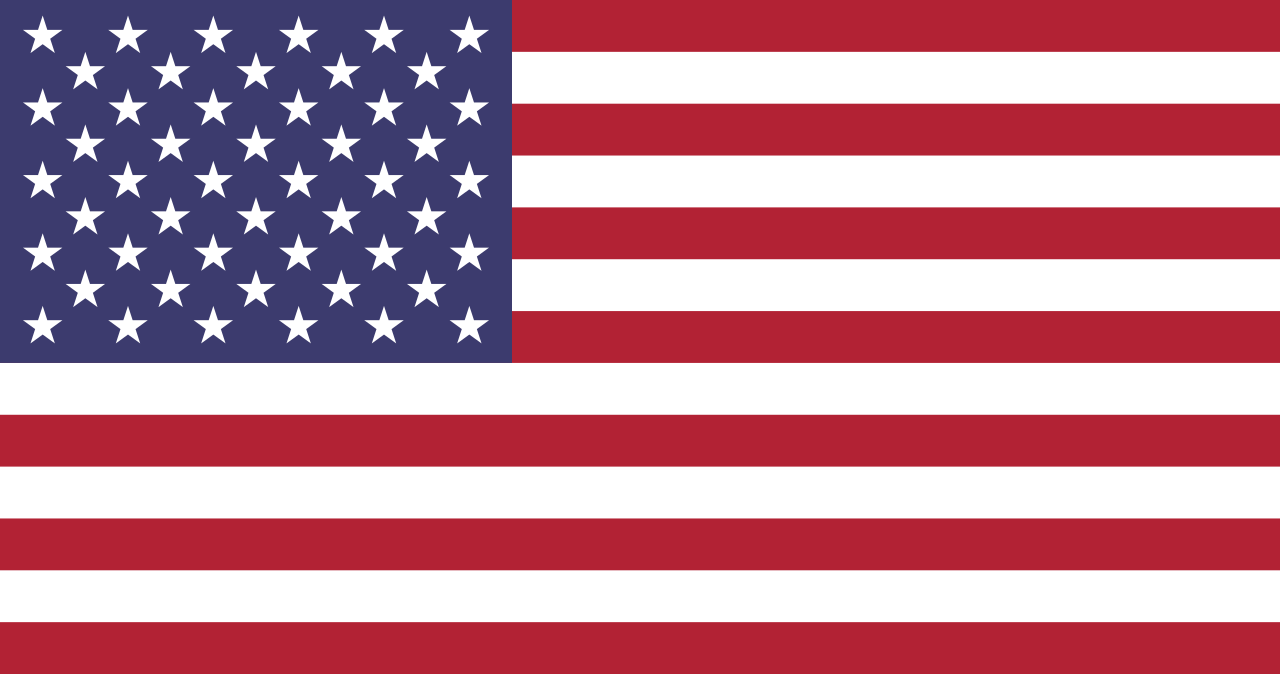 DIPLOMATIC, INFORMATION, MILITARY, ECONOMIC, FINANCIAL, INTELLIGENCE, LAW-ENFORCEMENT  (DIMEFIL)
Strategy:   "Hold out baits to entice the enemy. Feign disorder, and crush him."
Sun Tzu, The Art of War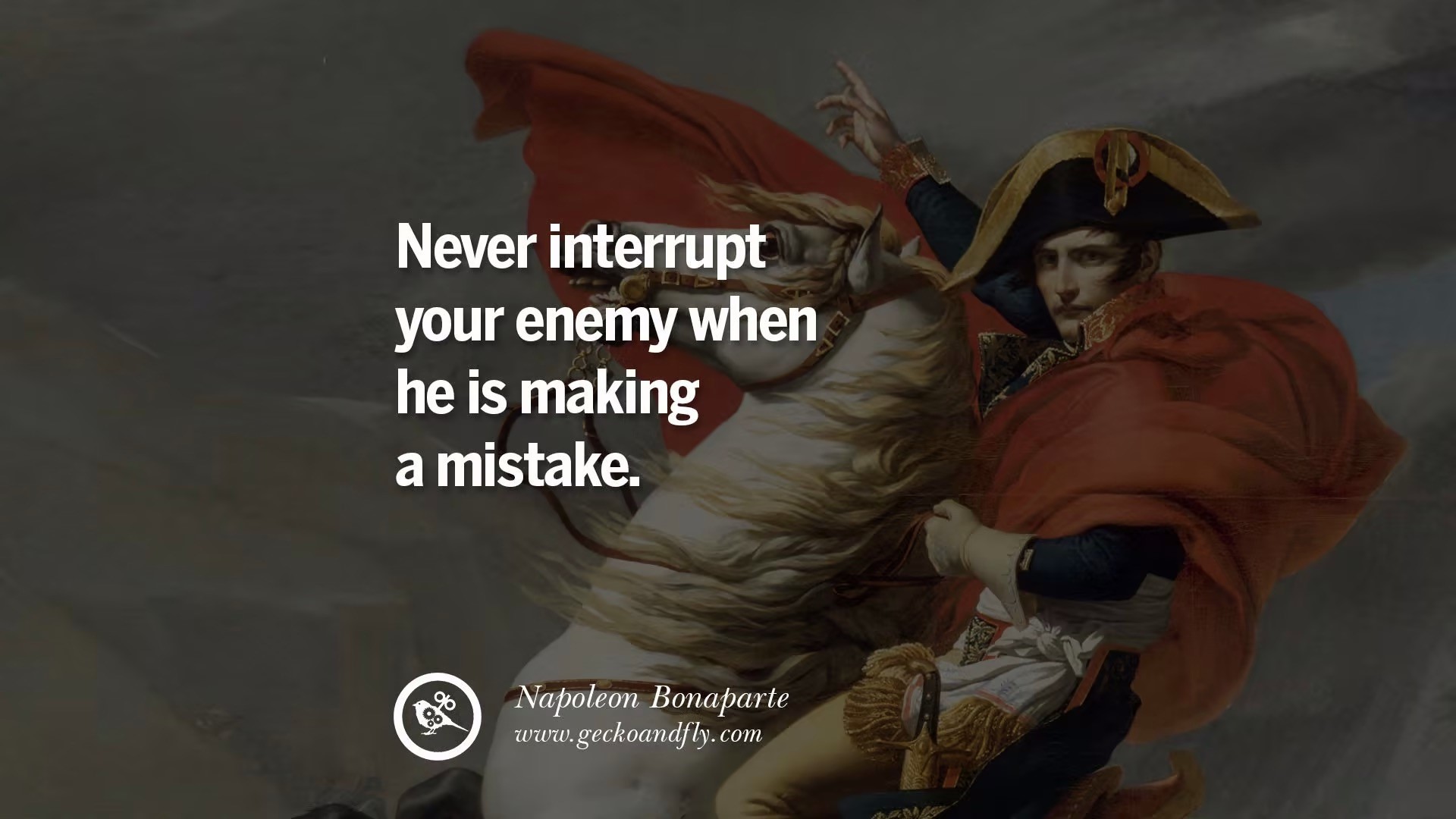 Operations Update/Big Picture Plan
USA Federal Election Timeline
Dec. 8 — Last day for states to resolve election disputes
States must certify election outcomes at least six days before the Electoral College meets — known as the "safe harbor" deadline — if they want to avoid Congress getting involved in resolving potential disputes. That means any court challenges to state election results must be settled by Dec. 8, 2020.
If states certify election outcomes by this deadline, Congress must accept the results as valid.
Dec. 14 — Electors cast their ballots
Electors meet in their respective states to cast their ballots for president and vice president on the second Monday after the second Wednesday in December.In every state except Nebraska and Maine, electors vote on a "winner takes all" basis, meaning whichever candidate wins the state's presidential race receives all of the state's electoral votes.Electors send certificates of their vote to various officials, including Vice President Mike Pence, serving as president of the Senate.
Dec. 23 — President of the Senate receives electoral vote certificates
Pence must receive the formal electoral vote certificates no later than nine days after electors meet.
Jan. 6 — Congress counts electoral votes
The House and Senate convene for a joint session on Jan. 6 to count electoral votes. Pence presides over the process as president of the Senate and announces the results. The candidate that receives at least 270 out of 538 electoral votes becomes the next president.Any objections to the electoral votes must be submitted in writing and signed by at least one House and one Senate member. If an objection arises, the two chambers consider the objection separately.
Jan. 20 — Inauguration Day
The president-elect and vice president-elect are sworn into office and officially become the president and vice president of the United States on Inauguration Day.
Nothing to report at this time....
Australian Health Minister, Greg Hunt has copy of Klaus Schwab's, COVID-19 THE GREAT RESET on his Bookshelf " Hummmm!???
Today on Remembrance Day, the 11th of the 11th, I pay my respects to the Australian soldiers who made the ultimate sacrifice, fighting to protect our nation.

Their bravery is the very reason we enjoy the freedoms we have today.

We will remember them. Lest we forget. pic.twitter.com/RSBDey59IQ

— Greg Hunt (@GregHuntMP) November 10, 2020
China now brazenly sells fentanyl ingredients straight to Mexican cartels
He is a slight, bespectacled man. Colleagues at the industrial materials company where he works describe him as a humorous but diligent employee, known for driving his white Jeep around town in northwestern China's Ningxia region to meet potential clients.
Unbeknownst to them, he goes by Benjamin Chen online, where he has a whole other business: He is a popular seller of the chemicals used to make the potent synthetic opioid fentanyl. NPR has identified him but is not using his real name because of the illegal activity in which he's involved.
Chen is one of more than 100 vendors who market fentanyl or related chemicals out of facilities across China, and his story illustrates how networks are getting around international efforts to crack down on the supply chain of lethal synthetic opioids. In an interview with NPR, however, Chen categorically denied that he manufactures or sells any illegal substances.
For years, China has been a primary source of fentanyl trafficked into the United States. It is a powerful prescription drug for severe pain that's made and sold illegally. It led to more than 37,000 overdose deaths in the U.S. in 2019, part of a national opioid crisis that has worsened this year during the coronavirus pandemic, according to federal health authorities. Under international pressure, China's government banned the production and sale of fentanyl and many of its variants in May 2019, resulting in a significant reduction in the country's illicit fentanyl trade.  But more than a year later, Chinese vendors have tapped into online networks to brazenly market fentanyl analogs and the precursor chemicals used to make fentanyl, and ship them directly to customers in the U.S. and Europe as well as to Mexican cartels, according to an NPR investigation and research from the Center for Advanced Defense Studies, or C4ADS, a nonprofit data analysis group. (The center receives some of its funds from the U.S. and U.K. governments.). Some of the substances are outlawed in China and internationally. Others are so new they are not yet banned, are harder to detect and regulate, and they can be used in basic chemical processes to produce illegal drugs.  Chinese vendors are often camouflaged by a complex network of corporate entities registered in far-flung cities along China's interior, where they use sophisticated shipping methods to bypass screening measures and where law enforcement scrutiny is often laxer than in bigger cities such as Beijing or Shanghai. Thousands of doses can be shipped together in small, hidden packages. "Many Chinese networks involved in the production and advertising of fentanyl quickly adapted to increased legal constraints by modifying their techniques to exploit loopholes in chemical restrictions and disguise their activities," said Michael Lohmuller, a C4ADS analyst and report co-author.
Hard to ban. When China began banning fentanyl-related compounds, it was hailed as a major victory for U.S. narcotics authorities and diplomats, who had lobbied China for years to strictly regulate the substances more broadly as a class. Previously, Chinese narcotics authorities criminalized only specific fentanyl offshoots.
https://www.npr.org/2020/11/17/916890880/we-are-shipping-to-the-u-s-china-s-fentanyl-sellers-find-new-routes-to-drug-user
6 Factors Which Point to a Rigged Election. ???? 
The mainstream media are quick to call the claim "baseless", but there's plenty of evidence for anyone willing to see it.
Precedent – It has happened before.
Motive – Deep State/Military dislike of Trump's policies is widely known.
Foreknowledge – Establishment voices predicted this exact situation.
Opportunity – The voting system is highly susceptible to fraud.
Voting Irregularities – Known software "glitches" & irregularities in the reporting of the results.
Cover-up – Dishonesty in the reporting of the situation.
https://off-guardian.org/2020/11/16/6-factors-which-point-to-a-rigged-election/
Report: Nev. Election Officials Failed To Verify 89% Of Mail-In Signatures
https://www.oann.com/report-nev-election-officials-failed-to-verify-89-of-mail-in-signatures/
Schumer to include Upstate New York and Puerto Rico in statehood legislation
https://buffalochronicle.com/2020/11/07/schumer-to-include-upstate-new-york-and-puerto-rico-in-statehood-legislation/
Florida Certifies Election Results
NEW: @FLSecofState Elections Canvassing Commission met today + certified official results for federal, state, + multicounty offices @LaCraiMitchell @CBSNews https://t.co/VEGYuasg1x
President of the United States
Trump / Pence
5,668,731
51.22%
Biden / Harris
DEM
5,297,045
47.86%

— Catherine Herridge (@CBS_Herridge) November 17, 2020
Sen. Blumenthal Urges Mark Zuckerberg to Remove Breitbart, Gateway Pundit, Donald Trump Jr., Eric Trump and Steve Bannon from Facebook
You are witnessing your future under Democrat-Marxist control.
On Tuesday Senator Dick Blumenthal questioned Mark Zuckerberg on why Breitbart, The Gateway Pundit and Steve Bannon still have accounts on his platform.
Obviously, Blumenthal and today's Democrats show NO REGARD for the US Constitution.
Conservative publishers have been censored and put out of business by Facebook since the 2016 election.
But this is NOT ENOUGH for these fascists.
Senator Blumenthal then requested Mark Zuckerberg to TAKE DOWN and silence Steve Bannon!
https://www.thegatewaypundit.com/2020/11/sen-blumenthal-urges-mark-zuckerberg-remove-breitbart-gateway-pundit-donald-trump-jr-eric-trump-steve-bannon-facebook/
Michigan court rejects appeal for 'independent audit' of ballots over allegations of voter fraud
'Incorrect and not credible'
The Michigan Court of Appeals on Monday ruled against an effort to conduct an "independent audit" of ballots in Wayne County, the Democratic stronghold and most populous county in the Wolverine State.
The ruling means that certification of the county's votes will move forward as scheduled, unless a higher court intervenes.
What are the details?
Officially, the Michigan Court of Appeals rejected a request to overturn a ruling made by Wayne County Circuit Chief Judge Timothy Kenny last Friday.
The request, made in a lawsuit filed by attorney David Kallman on behalf of two Wayne County voters, sought to force an "independent audit" of Wayne County's ballots, separate from the audit already being conducted by the Wayne County Board of Canvassers, according to the Detroit Free Press. The lawsuit also demanded officials stop the certification of the county's results and asked the judge to completely void the election results.
The plaintiffs argued that voter fraud had occurred, but Kenny did not buy the allegations. He called their claims "incorrect and not credible."
According to the Free Press, Kallman plans to appeal the appeals court decision to the Michigan Supreme Court. But his efforts may ultimately prove futile, since ballot certification begins Tuesday, Nov. 17, at 3 p.m.
Any other lawsuits?
As TheBlaze reported, four Michigan voters filed a separate lawsuit last week seeking to invalidate approximately 1.2 million votes.
The lawsuit, filed in the U.S. District Court for the Western District of Michigan, requested that votes in three Democratic stronghold counties — Wayne, Ingham, and Washtenaw — be tossed out over allegations of voter fraud. Plaintiffs claimed there is "sufficient evidence" that voter fraud occurred, citing "issues with transparency, fraudulent changing of dates, a software glitch, clerical errors, illegal votes, and many other issues and irregularities."
Tossing the votes would have flipped the state in President Donald Trump's favor. But on Monday, plaintiffs voluntarily withdrew the lawsuit.According to Michigan Attorney General Dana Nessel, the purpose of the lawsuit was clear.
"This case was clearly designed to spread misinformation about the security and integrity of Michigan elections," Nessel said. Meanwhile, an additional lawsuit was filed in the U.S. District Court for the Western District of Michigan on Monday demanding an audit of ballots — again, separate from the one that county officials statewide already conduct — before the state's results are certified, according to the Free Press.So far, no legal challenge launched by Trump's campaign or his supporters alleging voter fraud have been accepted by the court system.
https://www.theblaze.com/news/michigan-court-rejects-appeal-for-independent-audit-of-votes-over-allegations-of-voter-fraud
The Alleged Voting Irregularities in Pennsylvania
"The Constitution doesn't give the media the right to select the President. It's just a political statement at this point," Fitton stated in Friday's Weekly Update.
Election Day was nearly two weeks ago and there still isn't an official winner, according to Fitton. Ongoing litigation in states such as Pennsylvania, where the Trump campaign has "….[made] allegations of voter fraud, voter misconduct and maladministration that call into question the results of the Pennsylvania election," have raised serious concerns about the decision to call the 2020 presidential election for Joe Biden. As Fitton has regularly reiterated in reference to post-election day ballot counting, "3 USC Section 1 – raises questions about not only counting ballots that arrived after ballot day but counting ballots past election day in a way that changes the results after election day." In fact, as the law states:
"The electors of President and Vice President shall be appointed, in each State, on the Tuesday next after the first Monday in November, in every fourth year succeeding every election of a President and Vice President."
"I encourage you to review the filing made by the campaign, not because I support the campaign but because they make important allegations that every American should be concerned about," Fitton continued. From the court case brought forward by the Trump campaign it would appear that "600k mail in ballots, or ballots generally, were counted in Pennsylvania without the required observation by the Trump campaign. The law requires that both sides have the right to observe the ballot counting." Fitton argued that the claims were "very substantial," raising the question "of some votes being more equal than others in PA." As Fitton explained, "what was happening in PA , as the lawsuit alleges, is that in Democratic counties they were trying to see if the ballots were 'deficient' in some way, and if they were, they were trying to get the ballots cured by communicating with voters." This wasn't the case in Republican-leaning counties, Fitton stated – meaning that "more ballot harvesting was going on in Democratic counties."
At this point, election results in Pennsylvania are in the hands of the court. As Fitton concluded "there's more than enough information out there, in the form of affidavits evidencing voter fraud in the sense of the structural issues I've raised where they were counting ballots, changing the results as counted on election day, having a new candidate winning."
https://www.judicialwatch.org/deep-dive/pa-voting-irregularities/
2018 NY Times Video: Professor Shows Students How Easy It Is to Hack a Dominion Voting Machine
Much to their current chagrin, in April 2018, The New York Times published a video of a University of Michigan computer scientist, J. Alex Halderman, showing a group of students how easy it is to rig a Dominion Voting Machine. The name of the video is "I Hacked an Election. So Can the Russians." A caption next to the title read, "It's time America's leaders got serious about voting security."  At the time, Democrats were focused on Robert Mueller's Special Counsel investigation and were anxiously waiting for his team to find evidence that President Trump had colluded with the Russians to win the 2016 election.  A colleague of mine, The Western Journal's Jared Harris, dug up this little gem.  The video shows Homer Simpson using a touch screen to vote for Barack Obama, but it instantly turns into a vote for John McCain.  Professor Halderman narrates the brief video and tells students that the Dominion Accuvote TS  and TSX machines are obsolete models, but were still being used in American elections.
Halderman continues his monologue:
I'm here to tell you that the electronic voting machines Americans got to solve the problem of voting integrity, they turned out to be an awful idea. That's because people like me can hack them, all too easily. I once turned a voting machine into a video game. Imagine what the Russians and the North Koreans can do.I've even gone to Congress to raise the alarm. He is seen testifying at a Congressional hearing. "These machines are vulnerable to sabotage and even to cyberattacks that could change votes."  Halderman tells viewers how to hack the Dominion voting machines.
Step 1: Buy a voting machine on eBay, or if you're the North Koreans, Hack the manufacturer and steal their software code.
Step 2: Write a virus.
Step 3: Email your virus to every election official responsible for programming the voting machines with new ballots.
Step 4: Wait.
Step 5: Hijack the programming and let the election officials copy your invisible malicious code onto the voting machines.
Step 6: Watch your code silently steal votes.  He told students he would be conducting a poll to see how many students preferred their own school, the University of Michigan, over their "arch-rival, Ohio State."  Students are seen voting for Michigan. "But here's a little secret between you and me. I've already hacked these portless machines."
Ohio State is the winner…Following a chorus of boos, he informs the students he had hacked the computers, however, a count of the paper ballots shows that Michigan has won.   The last scene shows President Trump speaking at a news conference. He tells reporters, "It's old fashioned, but it's always good to have a paper backup system of voting. It's called paper." I bet the New York Times rues the day they published this video.
https://bongino.com/2018-ny-times-video-professor-shows-students-how-easy-it-is-to-hack-a-dominion-voting-machine
Trump's attorneys battle for 'legitimate votes' as concern mounts over Dominion Voting Systems & Smartmatic
In 2010 and 2015 concerns grew over the use of Smartmatic voting machines in the Philippine general elections. Those concerns were well-publicized in newspapers around the world, the web, and on local cable news outlets throughout the Philippine nation.  In the United States, similar concerns and allegations of fraud have surfaced after the Nov. 3 general elections, some of these concerns suggested that the voting system's software may have skewed the votes in the direction of former Vice President Joe Biden. The seeds of doubt — whether alleged fraud or glitches in the system – have surfaced all over the Internet. It makes it difficult to decipher what can be true and what needs to be investigated.
Those concerns have become more pervasive as President Donald Trump's legal team works to prove that there was actual fraud in the 2020 general election. It won't be easy.  There are significant and troubling questions regarding the allegations of fraud against Smartmatic and Dominion voting systems, which were used. Several U.S. officials, including a former senior intelligence source, met with me last week, alleged that eyewitnesses can directly testify that the system's software was used to throw the vote to Hugo Chavez in the 2006 elections in Venezuela. They say the software that allows the fraud to go undetected is allegedly still in the system.
The witness affidavit, which was made public on Tuesday, states:
"I was a witness to the creation and operation of a sophisticated electronic voting system that permitted the leaders of the Venezuelan government to manipulate the tabulation of votes for national and local elections and select the winner of those elections in order to gain and maintain their power.  Importantly, I was a direct witness to the creation and operation of an electronic voting system in a conspiracy between a company known as Smartmatic and the leaders of conspiracy with the Venezuelan government. This conspiracy specifically involved President Hugo Chavez Frias, the person in charge of the National Electoral Council named Jorge Rodriguez, and principals, representatives, and personnel from Smartmatic which included purpose of this conspiracy was to create and operate a voting system that could change the votes in elections from votes against persons running the Venezuelan government to votes in their favor in order to maintain control of the government.
Affidavit obtained by Sidney Powell, Attorney for President Trump It sounds incredible, but with what we've discovered over the past four years with the FBI's malfeasance in investigating President Donald Trump and the debunked claims that his administration was tied with Russia, it doesn't surprise me one bit that there could be malfeasance in the election. But proving it is an entirely different story.
https://saraacarter.com/trumps-attorneys-battle-for-legitimate-votes-as-concern-mounts-over-dominion-voting-systems-smartmatic/
Readout from the Trump Administration's 41st Governors Briefing on COVID-19 Response & Best Practices
HEALTHCARE
Issued on: November 17, 2020
ALL NEWS
Yesterday, Vice President Mike Pence led a discussion with the chief executives and senior leaders of approximately 50 states, territories, and the city of Washington, DC, and the White House Coronavirus Task Force to discuss local, state, and federal COVID-19 response and recovery efforts including the continued collaboration on vaccine distribution and administration planning.
The Vice President discussed with governors the ongoing robust coordination with state and local governments in preparing to distribute a safe and effective vaccine. The Vice President also updated governors on the unprecedented medical and supply mobilization to support state and hospital needs.
FEMA Administrator Gaynor and General Sanford of DOD provided an update on key medical supply chain and stockpiles management. The Vice President previously asked governors to work with their state emergency managers and health teams to build a 60-day state stockpile of PPE and key supplies and to ensure healthcare providers quality and timely reporting of supplies at the provider-level (e.g., hospital, long-term care facility) to help support data-driven decision-making to ensure data-drive decisions on healthcare supplies and support. The Federal government has worked towards building a 90-day Federal stockpile for PPE and supplies, and establishing ongoing protocols to replenish the stockpile.
Dr. Fauci and Administrator Hahn provided an update on vaccine development and reminded governors about the multi-layered, transparent, and independent vaccine approval process. Commissioner Hahn also provided an update on the authorization of monoclonal antibodies as a treatment for COVID-19. Director Redfield provided an update on state vaccine distribution plans and ongoing CDC technical assistance efforts. Secretary Azar and Operation Warp Speed Ostrowski provided an update on vaccine distribution and administrative planning. All 64 public health jurisdictions submitted their vaccine distribution microplans to the CDC in October, and the CDC reviewed and provided feedback on these iterative documents.
Administrator Verma provided an update on the comprehensive payment and funding plan allowing all Americans to access an eventual vaccine at no cost. CMS has also taken proactive measures to remove regulatory barriers and ensure consistent coverage and payment for the administration of an eventual vaccine.
Ambassador Birx provided an update on data and trends from across the Nation and discussed engagement meeting with state, local, tribal, and community leaders.
Participants from the White House Coronavirus Task Force:
Vice President Mike Pence

Secretary Alex Azar, U.S. Department of Health & Human Services (HHS)

Ambassador Deborah Birx, M.D., White House Coronavirus Task Force Coordinator

Administrator Pete Gaynor, Federal Emergency Management Agency (FEMA)

Commissioner Stephen Hahn, Food and Drug Administration (FDA), HHS

Administrator Seema Verma, Centers for Medicare & Medicaid Services (CMS), HHS

Director Anthony Fauci, M.D., National Institute of Allergy & Infectious Diseases, HHS

Director Robert Redfield, M.D., Centers for Disease Control and Prevention (CDC), HHS

Brigadier General David Sanford, Defense Supply Center & Defense Logistics Agency Aviation, DOD

Paul Ostrowski, Director for Supply, Production & Distribution, Operation Warp Speed (OWS)
Since January 2020, the Trump Administration has organized and hosted 41 governors-only briefings to drive effective communication and collaboration at every level of government. Public health incidents, like natural disasters, are locally-executed, State-managed, and Federally-supported. This is likely the most robust Federal-State collaboration in our Nation's history.
https://www.whitehouse.gov/briefings-statements/readout-trump-administrations-41st-governors-briefing-covid-19-response-best-practices/
Frydenberg to reaffirm trade relations with Beijing
Treasurer Josh Frydenberg has claimed the Morrison government is committed to restoring a working relationship with Beijing and is ready to continue a "respectful and beneficial dialogue" amid trade tensions.
The Australian is reporting Mr Frydenberg did warn Australia's national interests will at no time be compromised, engaging in his first diplomatic intervention which aimed to reassure anxious business owners that trade will continue.
Adoni Media Managing Director Leisa Goddard commented, "I think all of the people across Australian agriculture, certainly in the beef industry, certainly the wine makers, barley, they've all been looking to the Australian government for some sort of reassurance and security".
"It's good news for them to see the government finally coming out and saying 'we are wanting to open up dialogue, we are wanting to protect this trade relationship'," she said.
"I still don't think that takes away from the point that as a country, we need to look wider and much broader than just China."
Nothing to report at this time....
Two charged in Los Angeles for submitting thousands of fraudulent voter registration applications
The fraudulent applications were allegedly on behalf of homeless people.  Two men have been charged with 41 counts for allegedly submitting thousands of fraudulent voter registration applications on behalf of homeless people, the Los Angeles County District Attorney's Office said Tuesday. Marcos Raul Arevalo, 34, and 53-year-old Carlos Antonio De Bourbon Montenegro, aka Mark Anthony Gonsalves, were each charged with one count of conspiracy to commit voter fraud, eight counts of voter fraud, four counts of procuring and offering a false or forged instrument and four misdemeanor counts of interference with a prompt transfer of a completed affidavit. Montenegro faces an additional 10 counts of voter fraud, seven counts of procuring and offering a false or forged instrument, two counts of perjury and five misdemeanor counts of interference with a prompt transfer of a completed affidavit, the district attorney's office also.  Montenegro allegedly submitted more than 8,000 fraudulent voter registration applications from July to October 2020. He also is accused of falsifying names, addresses and signatures on nomination papers, under penalty of perjury, to run for mayor in the city of Hawthorne.  Montenegro faces a possible maximum sentence of 15 years and eight months in state prison. Arevalo faces a possible maximum sentence of seven years in prison.
https://justthenews.com/government/courts-law/two-charged-los-angeles-submitting-thousands-fraudulent-voter-registration
Operation Stolen Innocence: 170 people charged in Tallahassee child sex trafficking network
More than 170 people have been charged in a massive investigation by the Tallahassee Police Department and its state and federal partners into the sex trafficking of a young girl.
Some 106 defendants were charged with felonies, including human trafficking, lewd and lascivious battery and possession of child pornography. Another 72 were charged with misdemeanors, including solicitation. Nineteen of the defendants face federal charges.
On Tuesday, TPD Chief Lawrence Revell and state and federal officials announced results of Operation Stolen Innocence, a two-year investigation into the sex trafficking of the girl, who was 13 and 14 years old when the offenses occurred.
Revell, during a news conference outside Police Headquarters, said the operation was perhaps the largest of its kind in TPD history.
The investigation began in November 2018 after TPD investigators spotted images of a child posted on a website with sex-for-pay listings, Revell said in a news conference outside Police Headquarters.
https://www.tallahassee.com/story/news/local/2020/11/17/170-plus-people-charged-massive-child-sex-trafficking-investigation-tallahassee/6322374002/