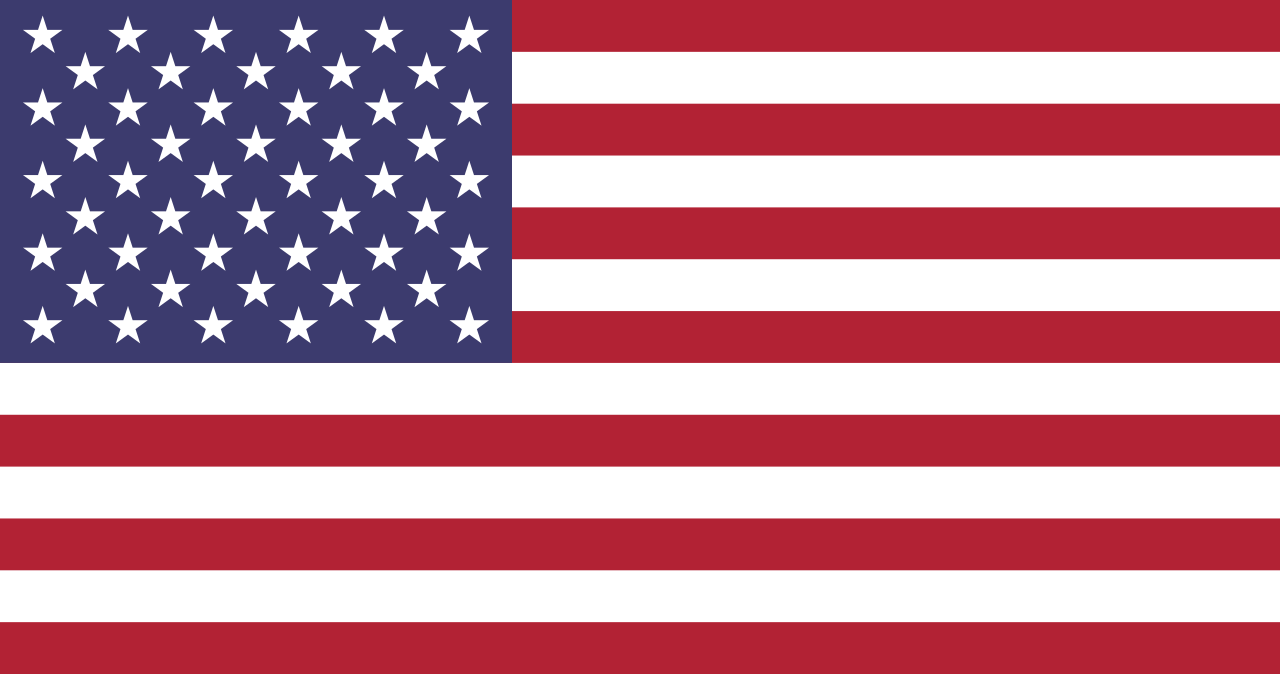 DIPLOMATIC, INFORMATION, MILITARY, ECONOMIC, FINANCIAL, INTELLIGENCE, LAW-ENFORCEMENT  (DIMEFIL)
Strategy:   "Hold out baits to entice the enemy. Feign disorder, and crush him."
Sun Tzu, The Art of War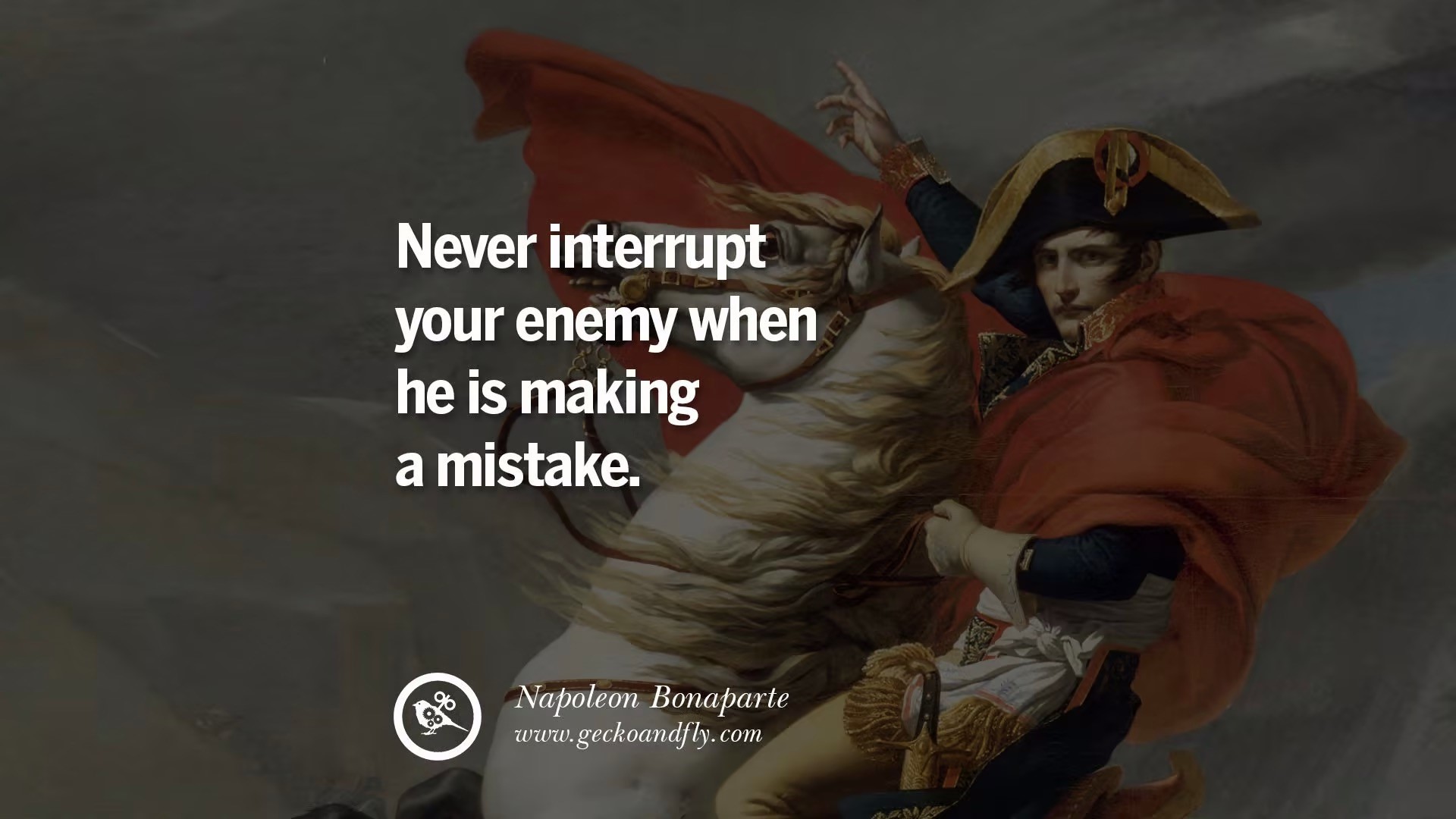 Operations Update/Big Picture Plan
USA Federal Election Timeline
Dec. 8 — Last day for states to resolve election disputes
States must certify election outcomes at least six days before the Electoral College meets — known as the "safe harbor" deadline — if they want to avoid Congress getting involved in resolving potential disputes. That means any court challenges to state election results must be settled by Dec. 8, 2020.
If states certify election outcomes by this deadline, Congress must accept the results as valid.
Dec. 14 — Electors cast their ballots
Electors meet in their respective states to cast their ballots for president and vice president on the second Monday after the second Wednesday in December.In every state except Nebraska and Maine, electors vote on a "winner takes all" basis, meaning whichever candidate wins the state's presidential race receives all of the state's electoral votes.Electors send certificates of their vote to various officials, including Vice President Mike Pence, serving as president of the Senate.
Dec. 23 — President of the Senate receives electoral vote certificates
Pence must receive the formal electoral vote certificates no later than nine days after electors meet.
Jan. 6 — Congress counts electoral votes
The House and Senate convene for a joint session on Jan. 6 to count electoral votes. Pence presides over the process as president of the Senate and announces the results. The candidate that receives at least 270 out of 538 electoral votes becomes the next president.Any objections to the electoral votes must be submitted in writing and signed by at least one House and one Senate member. If an objection arises, the two chambers consider the objection separately.
Jan. 20 — Inauguration Day
The president-elect and vice president-elect are sworn into office and officially become the president and vice president of the United States on Inauguration Day.
Nothing to report at this time....
Kissinger and the US Acting Secretary of Defense spoke one after another, showing that the US-China military confrontation is on the line
On Nov. 16, Bloomberg reported that former U.S. Secretary of State Henry Alfred Kissinger said at the opening of the Bloomberg New Economic Forum, "Unless there is some basis for some cooperative action, the world will slide into a catastrophe comparable to World War I." He said military technologies available today would make such a crisis "even more difficult to control" than those of earlier eras.
"America and China are now drifting increasingly toward confrontation, and they're conducting their diplomacy in a confrontational way," the 97-year-old Kissinger said in an interview with Bloomberg News Editor-in-Chief John Micklethwait. "The danger is that some crisis will occur that will go beyond rhetoric into actual military conflict."
Two days before Kissinger's interview, Acting Secretary of Defense Christopher Miller warned the Chinese Communist Party that the U.S. military would be able to destroy all Chinese warships, armed fishing boats disguised as merchant vessels, and submarines known to the Chinese Communist Party as the Great Wall within 72 hours.
For decades, the Chinese Communist Party has penetrated deeply into countries around the world by means of BGY, taking advantage of the evil of human nature to form a gigantic group of thieves. Since the beginning of this year, the Chinese Communist Party has indiscriminately spread biochemical weapons and viruses, which have harmed human health and undermined the world economy and stability. In the recent U.S. election, it was a jaw-dropping, multi-faceted, and full-scale intervention to influence the outcome of the election. It has brought the world into a dark hour.
Whether it is the dropping of a viral weapon or the disruption of an American election, it is tantamount to a declaration of war. This is no longer a competition between nations, but a contest between good and evil. Kissinger represents the pro-communist forces on the American left, while Christopher Miller is a hawkish representative of President Trump's trust. Although based on different intentions and positions, the fact that these two men issued war warnings almost simultaneously indicates that they both realized that the U.S. and China were not ordinary disputes that could be resolved peacefully and that war might be inevitable.
References:
https://www.bloomberg.com/news/articles/2020-11-16/kissinger-warns-biden-of-u-s-china-catastrophe-on-scale-of-wwi
https://www.epochtimes.com/gb/20/11/16/n12553600.htm
Trump Gains on Biden Again as Third Georgia County Finds Missing Votes During Recount
A third county in Georgia has found a batch of missing votes during the statewide recount that ends Wednesday night. Walton County reportedly found a scanner that had 284 uncounted ballots. President Trump gained 225 votes, Joe Biden 49 votes and Jo Jorgensen 10 votes, netting Trump a gain of 176 vote on Biden's statewide lead of just under 13,000.  The Walton Tribune reported on the discovery (excerpt):  The audit of votes in the presidential race revealed missing votes in Walton County.  Two hundred eighty-four ballots were added from the Between precinct. They netted 176 votes for President Donald Trump.  Lori Wood, chairwoman of the Board of Election, said the Between precinct had two scanners."One of them got uploaded and another one didn't," she said…. Earlier Tuesday Fayette County reported finding 2,755 missing votes that netted 449 votes for Trump against Biden's statewide lead.  On Monday Floyd County reported finding over 2,600 missing votes that netted Trump about an 800 vote reduction in Biden's statewide lead.
https://www.thegatewaypundit.com/2020/11/trump-gains-biden-third-georgia-county-finds-missing-votes-recount/
💥💥💥Lin Wood on Mark Levin Show: Trump Won a 70% Plus Landslide Election – He Probably Had 400 Electoral Votes (Audio)
Attorney Lin Wood joined Mark Levin on Tuesday to discuss the theft of the 2020 election. This was one explosive interview!
Lin confirms Louie's estimate of 410 Electoral votes this AM.

BOOM! Lin Wood on Mark Levin Show: Trump Won a70% Plus Landslide Election - He Probably Had 400 Electoral Votes (Audio).

via @gatewaypundit https://t.co/j9rcu38tXb

— Richard Green (@123RHGreen) November 18, 2020
Thinks heating up in Nevada
LISTEN NOW: An experiment showed 8 out of 9 ballots with falsified signatures were accepted in Nevada | Just The Newshttps://t.co/M2edjLBD9I

— John Solomon (@jsolomonReports) November 17, 2020
You're fired!
...votes from Trump to Biden, late voting, and many more. Therefore, effective immediately, Chris Krebs has been terminated as Director of the Cybersecurity and Infrastructure Security Agency.

— Donald J. Trump (@realDonaldTrump) November 18, 2020
"DNA-LEVEL" STATISTICAL PROOF: "Smartmatic" Vote-Counting System Was Manipulated in PA and GA to Overturn Trump's Victory
http://directorblue.blogspot.com/2020/11/dna-level-statistical-proof-smartmatic.html?m=
Lin Wood keeps firing the canons
Brian @BrianKempGA & Brad @GaSecofState, time to wake up!https://t.co/wgRuCocSld

— Lin Wood (@LLinWood) November 17, 2020
Cheat Sheet for US Patriots
Kraken = codename for the Dominion algorithm that changed votes
GHIDRA = NSA software decompiler tool for Patriots to discover what how the algorithm works and how the votes were changed
Release the Kraken = Dominion code released
Why do you think @SidneyPowell1 states specifically "6%"?
Nothing instills confidence in elections, like finding out weeks after Election Day that some dude didn't upload a memory card that contained thousands of votes, of which two-thirds were for one candidate.

— The Election Wizard🧙‍♂️ (@Wizard_Predicts) November 17, 2020
The Election WizardMan mage
Nothing instills confidence in elections, like finding out weeks after Election Day that some dude didn't upload a memory card that contained thousands of votes, of which two-thirds were for one candidate.

— The Election Wizard🧙‍♂️ (@Wizard_Predicts) November 17, 2020
So here we are…
So here we are...

2,600 ballots found yesterday.

2,755 ballots found today.

And wait until we get to a real signature match inspection...

— The Election Wizard🧙‍♂️ (@Wizard_Predicts) November 17, 2020
BREAKING: Another Georgia county has uncovered 2,700 missing votes, Secretary of State's office says
Another Georgia county has uncovered 2,700 missing votes, Secretary of State's office says
Secretary of State official Gabriel Sterling said those ballots were scanned onto a card, but those votes never made it into the count.
Georgia Elections Officials Have No Answer as to What Caused 2,755 Votes to Go Uncounted – Dominion Techs Say They Cannot Comment
As reported earlier, a new batch of votes was found in Georgia Tuesday during the statewide recount in Fayette County, cutting Joe Biden's lead over President Trump in the state by a reported 449 votes to just under 13,000. The issue today was reported to be a memory card that was not uploaded. "Gabriel Sterling with the GA Sec. of State's office says 2,755 votes discovered in Fayette County. Unlike in Floyd County, these were scanned votes that were in the system. 1,577 for Donald Trump 1,128 for Joe Biden. This makes a net gain of over 400 for Trump," one local reporter said today.
Georgia elections officials were confronted about the 2,755 votes that were found today and they still didn't have an answer to what caused the 'error.' The Dominion techs are the two gentlemen in the background sitting in front of computers and they said they were not allowed to comment. The Georgia recount is a total joke. Governor Brian Kemp needs to step in and demand a full audit, including checking signatures and a hand recount with GOP observers present at every table of ballot counters.
https://www.thegatewaypundit.com/2020/11/georgia-elections-officials-no-answer-caused-2755-votes-go-uncounted-dominion-techs-say-cannot-comment-video/
HUGE! Elections Security Expert Finds Wisconsin Results a COMPLETE FRAUD — Current Machines Do Not Have Capability to Count the Mass Dumps for Biden in Reported Time Period (VIDEO)
The election was stolen!
Russ Ramsland: We have been out looking mostly at Michigan. We are beginning on turning our sights on Pennsylvania and Georgia. The things you find in Michigan are amazing. There are over 3,000 precincts where the presidential votes cast compared to the estimated voters from the SOS (Secretary of State) is 99% all the way up to 350%. Those kind of numbers don't exist in the real world. So where did all those votes come from? And looking at that, we've gone back and looked at some of these huge vote dumps that were mostly Biden's. We call them spikes. We've gone back and traced the spikes. We've seen where they were cast, primarily in four counties. We looked at how long it took to cast those votes. And we looked at the equipment that exists at all of those locations by serial number. And the fact of the matter is we can't see any physical way possible for some of those votes to have been in those kind of numbers because they just don't have the equipment that can produce it in that timing.
https://www.thegatewaypundit.com/2020/11/huge-elections-security-expert-finds-wisconsin-results-complete-fraud-current-machines-not-capability-count-mass-dumps-biden-reported-time-period-video/
Catherine Herridge tweet
#Krebs A DHS official tells @CBSNews there was a sense the @CISAKrebs termination was coming + it was not a surprise to DHS senior leadership. The official said there was a significant escalation, beginning last week with media reporting, citing multiple sources close to Krebs,

— Catherine Herridge (@CBS_Herridge) November 18, 2020
Only 72% of Ballots "Recount-Able"
🔥 🔥 🔥 🔥 🔥 https://t.co/nhhj81psXu

— Yossi Gestetner (@YossiGestetner) November 18, 2020
Warnock: 'Nobody Can Serve God and the Military'
'Choose ye this day who you will serve,' said the Democrat
Democratic Senate candidate Raphael Warnock said in a 2011 sermon that Americans cannot serve God while also serving in the U.S. military.
The newly unearthed comments threaten to complicate Warnock's candidacy in a tight Georgia Senate race: Georgia is home to the fifth largest active duty military population in the country, according to a 2018 Department of Defense report.
"America, nobody can serve God and the military," Warnock said in the sermon delivered at Ebenezer Baptist Church in Atlanta, where he serves as senior pastor. "You can't serve God and money. You cannot serve God and mammon at the same time."
"America choose ye this day who you will serve. Choose ye this day!" he added.
Video of the remarks surfaced as Warnock is facing criticism for other controversial statements, including his claim that "America needs to repent for its worship of whiteness." He has also come under scrutiny for his support for his religious mentor James Hal Cone, who said that white Christians practice the "theology of the Antichrist" and described white people as "satanic."
Warnock's campaign did not respond to request for comment.
Military veterans took exception to Warnock's remarks. Former U.S. Army National Guard chief chaplain Kenneth E. Brandt, who retired in April after 30 years of service, said he disagrees with the notion that Americans cannot serve both God and the military.
"If he's saying you cannot be in the military and be a Christian, I would take issue with that," Brandt, who ran a short-lived campaign for the U.S. House of Representatives as a Republican in 2018, told the Washington Free Beacon.
"I've met some great people in the military, young men and women in the country who have raised their right hand and took an oath to defend this country against all enemies foreign and domestic," Brandt said. "They have a deep belief, whether it's in God or a higher power, whatever you want to call it."
Brandt noted that Georgia is home to a massive military community that includes Fort Benning, one of the largest U.S. military installments in the world, and Fort Gordon, which houses the U.S. Army Cyber and Signal schools.
"It just makes no sense to me how you can say that, especially if you're running in Georgia," he said.
Warnock is headed into a runoff election against incumbent senator Kelly Loeffler (R., Ga.) on January 5. National political organizations are expected to pour record-breaking funds and resources into the highly contested race, which is one of two runoff elections in Georgia that will determine party control of the U.S. Senate next year.
https://freebeacon.com/2020-election/warnock-americans-cant-serve-god-and-the-military/
Australia mocked and threatened by China over 'Asian NATO' alliance
A Chinese newspaper has belittled Australia and Japan as "US tools" in what is becoming an increasingly confrontational Indo-Pacific theatre. Australian Prime Minister Scott Morrison has been targeted by Chinese propaganda while visiting Japan, where a defence pact between the two nations is under discussion. "It's inevitable that China will take some sort of countermeasures," the Global Times wrote, in a sabre-rattling op-ed about Australia's tightening alliance with Beijing's oldest foe.
The English-language Global Times is a nationalist, pro-military propaganda news outlet, targeting a Western audience.
Global Times warned that Australia will "pay a price" if it continued to move towards an Asian-NATO alliance with the US, Japan and India.
https://www.9news.com.au/national/china-hits-out-at-australia-japan-us-military-alliance/90ce49c8-922e-4e06-97cc-1ead1d709c92
US Bombers Enter Chinese Air Defence Zone As Beijing Mounts Massive Naval Drills
Two US long-range tactical bombers entered China's air defence identification zone (ADIZ) on Tuesday in an apparent show of force, just as the Chinese navy was conducting a series of simultaneous massive drills. Aviation tracker Aircraft Spots reported that two US Air Force B-1B Lancer bombers left Andersen Air Force Base in Guam on Tuesday morning and entered China's ADIZ over the East China Sea, after refuelling in flight during the mission.
Since the B1-B - which carries the biggest payload of any US bomber and - and is a departure from the fighter jets and spy planes the American forces have sent before on missions so close to the Chinese coast, the SCMP suggested that the US was sending a blunt warning to China.
Aircraft Spots said the US bombers flew very close to the northeast corner of Taiwan's ADIZ and they would have entered the zone if they had continued on the same trajectory. Under international rules, aircraft flying over such zones should notify the relevant authorities before doing so. But the US and Japan do not recognize China's claims over the area.
https://www.zerohedge.com/markets/us-bombers-enter-chinese-air-defence-zone-beijings-mounts-massive-naval-drills
How has Stanley McChrystal kept his name off the board? He was going to lead their little tech revolt, no? Those Twitter disclaimers are likely straight out of his shop. IMO.
https://legalinsurrection.com/2020/05/report-gen-mcchrystal-advising-dem-group-on-using-software-to-combat-trump-online/
Crown's Barangaroo casino blocked from opening over money laundering concerns
The NSW gambling regulator has blocked Crown Resorts from opening its new $2.2 billion Sydney casino next month after a stunning 11th hour admission that criminals likely laundered dirty cash through the group's bank accounts. The chairman of the Independent Liquor and Gaming Authority, Philip Crawford, said on Wednesday he was "not comfortable" with Crown opening gaming operations until the Bergin inquiry into its licence is completed next year.  The James Packer-backed group planned to open the Barangaroo casino in the middle of December, but ILGA held an emergency meeting on Wednesday in light of the damning evidence about Crown's operations presented to the NSW inquiry. Mr Crawford said it was disappointing that Crown was "not picking up the vibe" and had not delayed the opening itself, with revelations about money laundering at Crown's Melbourne and Perth casinos ILGA's greatest concern. He said ILGA would not consider giving Crown the green light to open until it had Commissioner Bergin's report, which she must deliver by February 1.
Crown put its ASX-listed shares into a trading halt before ILGA's announcement. The authority's decision came after Crown's legal team performed a remarkable about-face and conceded to the Bergin inquiry that two Crown bank accounts had likely been used to launder the proceeds of crime.
'We're talking about - potentially - drugs, we're talking about child sexual exploitation, we're talking about people trafficking and we're talking about financing terrorism.'
    ILGA chairman Phillip Crawford
Crown tendered new statements to the inquiry at 11pm on Tuesday, which enraged Commissioner Bergin and was a major factor in ILGA delaying the casino's opening. "It's come at the 11th hour - literally. That gives us great concern because we're talking about money laundering," Mr Crawford said at a press conference."We're talking about - potentially - drugs, we're talking about child sexual exploitation, we're talking about people trafficking and we're talking about financing terrorism."
Crown's lawyers had previously urged Commissioner Bergin against finding that its bank accounts had, more probably than not, been used for money laundering despite being riddled with suspicious transactions. But Crown said in its submissions on Tuesday night that is likely what had occurred through accounts it opened through two shell companies called Southbank and Riverbank. The use of the accounts to bank criminal funds was first exposed by The Age and The Sydney Morning Herald last year as part of a series of reports that triggered the ILGA inquiry. "Crown accepts that there were funds deposited into the Riverbank and Southbank accounts that Initialism has found to be indicative of 'cuckoo smurfing' - it is indicative of a form of money laundering," Crown's counsel Robert Craig, SC, said. "Crown accepts that an inference can be drawn that at some point in time deposits into the Southbank and riverbank accounts were more probable than not part of cuckoo smurfing." Counsel assisting the inquiry have argued that Crown's failure to stop money laundering at its Melbourne and Perth casinos is one reason why it is unfit to keep the licence for its new $2.2 billion Sydney casino.
https://www.smh.com.au/business/companies/crown-admits-criminals-likely-laundered-cash-through-casino-accounts-20201118-p56fm6.html
Universal Basic Income?
Could distributing a universal basic income – a modest, unconditional stipend that gives individuals enough money to get by – help people weather crises like this? The coronavirus pandemic is having devastating socio-economic effects on people in many parts of the world. Poverty, hunger and malnutrition are increasing; diseases – including polio, measles, and tuberculosis – are surging; and anxiety, depression, and stress are on the rise. Here comes the great reset.
https://theconversation.com/universal-basic-income-helped-kenyans-weather-covid-19-but-its-not-a-silver-bullet-147680
Nothing to report at this time....
Monkey Talk....
Today at 9am EST I will be making a big announcement about DIGITAL BALLOT STUFFING.

— Ron (@CodeMonkeyZ) November 18, 2020
I'll play, obvious tie to the chess theme...
Vaughn F. Bishop
Deputy Director, Central Intelligence Agency
Since first joining the CIA in 1981, Vaughn F. Bishop has inspired a generation of Agency officers while holding a number of expert-level analyst and senior management positions across a diverse range of regional and functional mission areas. During his 30-year career, he demonstrated exceptional analytic and operational tradecraft and integrity.
Mr. Bishop also had several opportunities to lead during crisis. In the early 1990s, he led the Somalia Task Force. From 1996 to 1999, Mr. Bishop served as Chief of Station, managing a critical relationship with a key partner focused on counterterrorism operations. The Agency viewed Mr. Bishop during this period as a "tower of strength and stability."
From 1999 to 2001, Mr. Bishop was the DCIA Representative to PACOM and he later led CIA's analytic effort on Asia Pacific, Latin America, and Africa. From 2006 to 2009, Mr. Bishop oversaw a critical analytic partnership with a major foreign ally. After returning from that post, Mr. Bishop was asked to serve as the National Intelligence Officer for Africa and ultimately rose to become the Vice-Chair of the National Intelligence Council in 2010.
After a distinguished career, Mr. Bishop retired from CIA in 2011 with a reputation for professionalism and an uncanny ability to inspire those around him. He returned to CIA for four years to serve as the CIA Ombudsman for Analytic Objectivity during the Agency's modernization effort.
Mr. Bishop earned a Bachelor's Degree in Political Science from Northwestern University in 1968, a Master's Degree in Political Science from Northwestern University in 1970, and a Doctorate in Political Science and African Studies from Northwestern University in 1974. Before joining CIA, he served as an Assistant Professor of Political Science at Emory University in Atlanta, Georgia, from 1974 to 1981. Mr. Bishop is an avid golfer. He is married and has two children.
Article 2 Section 1 of the Consitution States (with respect to how states select the "Electors" that go to the Electoral College
Each State shall appoint, in such Manner as the Legislature thereof may direct, a Number of Electors, equal to the whole Number of Senators and Representatives to which the State may be entitled in the Congress: but no Senator or Representative, or Person holding an Office of Trust or Profit under the United States, shall be appointed an Elector.
This means, that the State Legislature decides how the Electors are set. Not the State Secretary of State and Not the State Court. The State Legislature.  In Bush v. Gore, Gore lost. He lost bc he was relying on a recount process that was designed by the Florida State Supreme Court. This process violated Article II Section 1 because it was not designed by a state legislature.
The COURT refused to allow the counting of votes pursuant to an unconstutional process.  In PA, the Mail In Ballot law passed by the legislature was essentially changed by the State Court. This is unconstitutional pursuant to the holding of Bush v. Gore. Further, PA legislative law requires observed counting. Per Rudy, 638,000ish ballots were UNOBSERVED. This violates the PA Law AS Written. The counting process is unconstitutional as applied by the poll workers (state actors) counting the votes. So per Bush v. Gore - unconstitutional ballots DO NOT COUNT. In GA, the Mail In Ballot law passed by the legislature wasn't followed. Instead, the SoS agreed to make guidance for counting votes in the manner he agreed to in a Settlement Agreement in a Voting Rights case brought by the Democrat Party. This Contract btwn the GA exec branch and the Democrat Party was NOT approved or passed into law by the legislature. This is unconstitutional pursuant to the holding of Bush v. Gore - which requires that the only counting method that can be applied is the one set by the State Legislature.
The argument isn't voter fraud. The argument is mass violation of the constitutional procedure, as written by the GA SoS in a contract and as applied by PA in its shady ass counting procedures.
Rudy may be old and appear bonkers at times. But Rudy is RIGHT. If GA or PA makes it to SCOTUS - Trump is your President. Because of the incompetence or ill intent of the elected officials, who DID NOT FOLLOW their own law.
$1.4M in Counterfeit U.S. Cash from Ukraine Seized in Chicago Mail Facility
U.S. Customs and Border Protection officers seized nearly $1.4 million in counterfeit currency at a Chicago mail facility. The shipment of fake cash came in from Ukraine, officials stated.
Office of Field Operations officers assigned to the Chicago International Mail Facility on November 16 found a large quantity of counterfeit U.S. currency in a package sent from Ukraine, according to CBP officials.
Officer inspected a parcel destined for an address in Joliet, Illinois, from Ukraine. The inspection of the package to determine its eligibility to enter the U.S. led to the discovery of multiple bundles of what appeared to be U.S. $100 bills. The bundles contained 13,597 fake $100 bills.
The package described the contents as "prop money," officials stated. However, it is a violation of federal law to reproduce U.S. currency for any purpose.
Officers seized the fake currency and turned the package over to U.S. Immigration and Customs Enforcement Homeland Security Investigations and U.S. Secret Service special agents for further investigation.
"This is just one of many examples of CBP's success in protecting the worldwide integrity of U.S. currency," said Shane Campbell, Port Director-Chicago. "CBP continues to adapt its strategies to combat trends in counterfeiting and smuggling to protect the American public from these illegal importations."
Just a few weeks ago, CBP officers at this same mail facility in Chicago found multiple other packages being sent from Ukraine. On October 23, officers found a package containing bundles of fake $20 and $100 bills. The bills totaled more than $298,000 in counterfeit bills. This package also listed an address in Joliet as its destination.
On October 24, officers found another Ukrainian package — this one destined for Staten Island, New York. The package contained another $272,220 in counterfeit $20 bills.
All three packages listed the bills as "prop money."
"The importation of counterfeit currency can pose a threat not only to the United States economy, but our national security as well," Director Campbell said at the time. "The illegal importation of this amount of counterfeit currency has the potential to be a very serious criminal act. I give the officers credit for helping to maintain the integrity of our system and protecting the citizens of the United States."
These seizures totaled just under $2 million in counterfeit U.S. currency.
https://www.breitbart.com/border/2020/11/17/1-4m-in-counterfeit-u-s-cash-from-ukraine-seized-in-chicago-mail-facility/