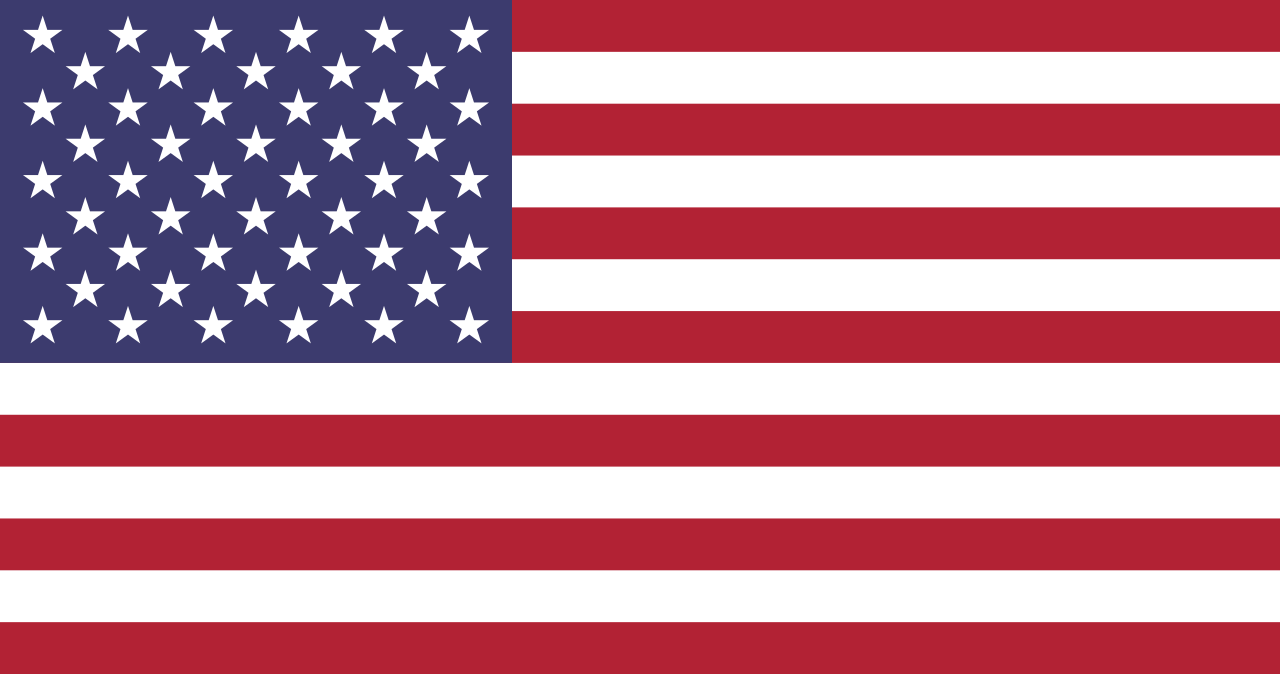 DIPLOMATIC, INFORMATION, MILITARY, ECONOMIC, FINANCIAL, INTELLIGENCE, LAW-ENFORCEMENT  (DIMEFIL)
Strategy:   "Hold out baits to entice the enemy. Feign disorder, and crush him."
Sun Tzu, The Art of War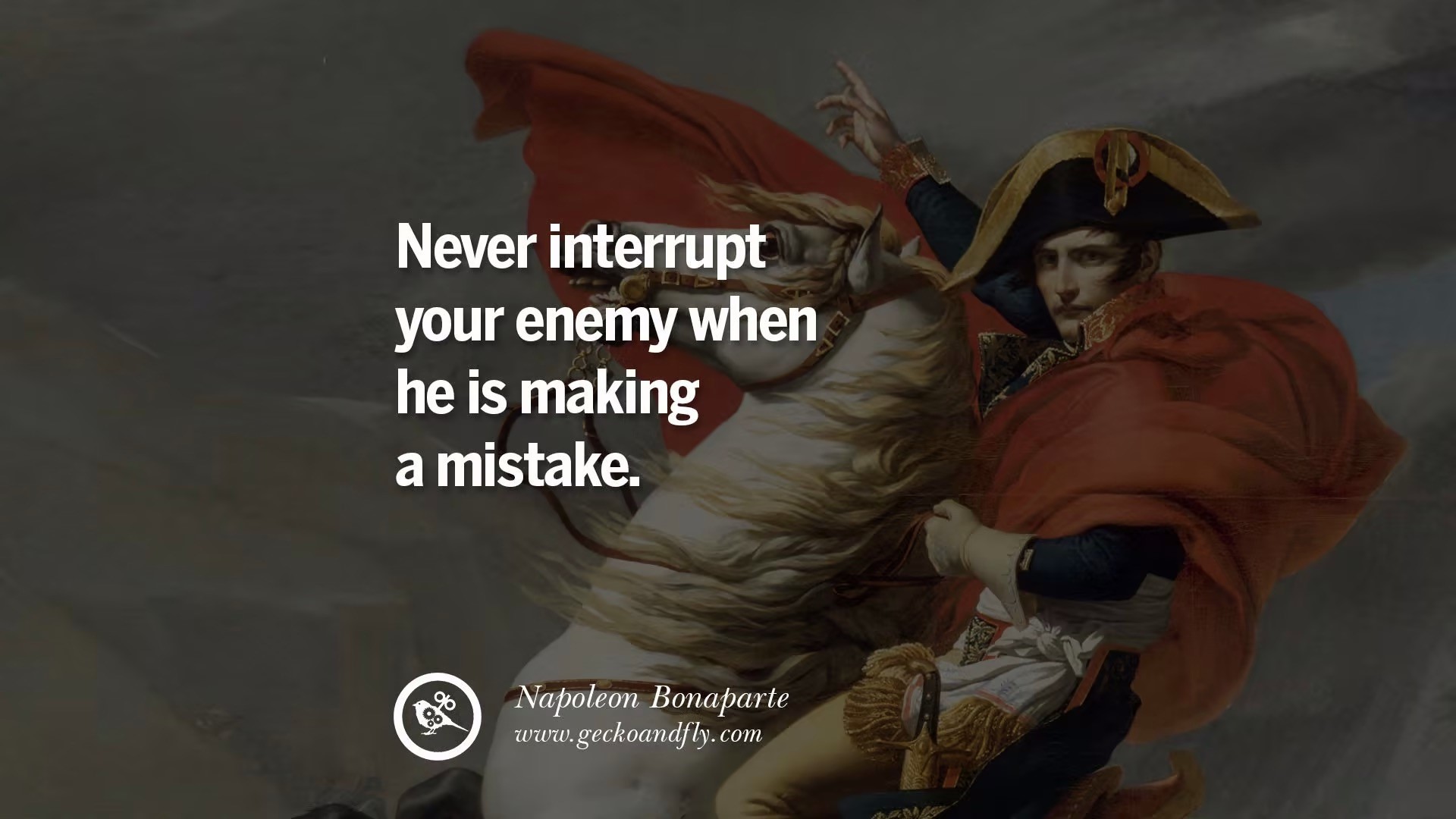 Operations Update/Big Picture Plan
USA Federal Election Timeline
Dec. 8 — Last day for states to resolve election disputes
States must certify election outcomes at least six days before the Electoral College meets — known as the "safe harbor" deadline — if they want to avoid Congress getting involved in resolving potential disputes. That means any court challenges to state election results must be settled by Dec. 8, 2020.
If states certify election outcomes by this deadline, Congress must accept the results as valid.
Dec. 14 — Electors cast their ballots
Electors meet in their respective states to cast their ballots for president and vice president on the second Monday after the second Wednesday in December.In every state except Nebraska and Maine, electors vote on a "winner takes all" basis, meaning whichever candidate wins the state's presidential race receives all of the state's electoral votes.Electors send certificates of their vote to various officials, including Vice President Mike Pence, serving as president of the Senate.
Dec. 23 — President of the Senate receives electoral vote certificates
Pence must receive the formal electoral vote certificates no later than nine days after electors meet.
Jan. 6 — Congress counts electoral votes
The House and Senate convene for a joint session on Jan. 6 to count electoral votes. Pence presides over the process as president of the Senate and announces the results. The candidate that receives at least 270 out of 538 electoral votes becomes the next president.Any objections to the electoral votes must be submitted in writing and signed by at least one House and one Senate member. If an objection arises, the two chambers consider the objection separately.
Jan. 20 — Inauguration Day
The president-elect and vice president-elect are sworn into office and officially become the president and vice president of the United States on Inauguration Day.
Nothing to report at this time....
China Berates Australia: Bow Down to Beijing's Might and Ignore the U.S.
The new defense pact between Australia and Japan signed Tuesday in Tokyo has been dismissed as "dangerous" by Chinese state-owned media, which warns any resistance to Beijing is futile and will come at a heavy cost.  The Reciprocal Access Agreement will enable Australian warships and aircraft to operate further north and offer greater legal protection for service personnel across both countries, offering a crucial counterbalance to Beijing's military which has expanded and advanced rapidly in recent years. It was signed during Australian Prime Minister Scott Morrison's meeting with Japanese Prime Minister Yoshihide Suga in Tokyo.
But the Global Times, official mouthpiece of the Chinese communist dictatorship, said the U.S. allies were forcing Beijing to explore deeper military co-operation with other nations by their actions. "We suggest Japan and Australia exercise restraint on the way to form a quasi military alliance against China," it wrote on Tuesday night. "They will surely pay a corresponding price if China's national interests are infringed upon and its security is threatened." The Global Times condemned both nations for "recklessly" taking the first step to conduct deep defence co-operation that targets a third party, and accused them of shifting the responsibilities of safeguarding regional unity to China. "This is not only unfair, but also very dangerous," it wrote. "China is unlikely to remain indifferent to U.S. moves aimed at inciting countries to gang up against China in the long run. It's inevitable that China will take some sort of countermeasures." Chinese Foreign Ministry spokesman Zhao Lijian also entered the fray during his daily news conference on Tuesday, the South China Post reports. He made it plain there was disappointment at Australia's continued challenges to China's presumed authority in the Indo/Pacific region as well as Canberra's ban on Chinese companies contributing to Australia's 5G telecommunications network.
Finally Zhao berated Australia for repeatedly commenting on human rights abuses in Xinjiang and Hong Kong, as well as the Chinese military's threatening behavior toward the independent state of Taiwan, as Breitbart News reported.
"These practices have grossly interfered in China's internal affairs and seriously hurt the feelings of the Chinese people," Zhao said.
https://www.breitbart.com/asia/2020/11/18/china-berates-australia-bow-down-to-beijings-might-and-ignore-the-u-s/
The Australian government's call for China to explain its bungled handling of the deadly coronavirus pandemic could spark a boycott by Chinese consumers.
https://www.breitbart.com/asia/2020/04/27/china-warns-australia-drop-coronavirus-probe-or-pay-an-economic-price/
    — Breitbart News (@BreitbartNews) April 27, 2020
"(They) have subsequently taken a series of wrong moves related to China, which is at the root cause of China-Australia relations taking a sharp downturn and stuck in the current difficult situation … the responsibility for causing this situation doesn't lie with China at all," Zhao said.
He then described three areas in which Australia had displeased the Chinese communists.
The first was Morrison's decision to call for an international inquiry into the source of the coronavirus outbreak and China's subsequent sloppy handling of the crisis.
"(This) seriously interfered with international cooperation on pandemic prevention and control," he claimed.
The spokesman then denounced Australia for its attempts to crack down on alleged foreign interference in its domestic politics, a campaign Beijing believes was targeted at China.
Australia's parliament is set to probe alleged foreign interference at public universities, a government minister said Monday, as concerns grow about Chinese influence.
https://www.breitbart.com/europe/2020/08/31/australia-investigating-communist-infiltration-public-universities/
    — Breitbart News (@BreitbartNews) September 1, 2020
BREAKING: Trump campaign puts $3 Million behind Wisconsin recount in target counties
BREAKING: Trump campaign puts $3 Million behind Wisconsin recount in target counties pic.twitter.com/0y0wEEaBY2

— Jack Posobiec 🇺🇸 (@JackPosobiec) November 18, 2020
New POTUS Tweet!
The Georgia recount is a joke and is being done UNDER PROTEST. Even though thousands of fraudulent votes have been found, the real number is in matching signatures. Governor must open up the unconstitutional Consent Decree and call in the Legislature!

— Donald J. Trump (@realDonaldTrump) November 18, 2020
MORE FRAUD IN GEORGIA FOUND
One of our monitors discovered a 9,626 vote error in the DeKalb County hand count. One batch was labeled 10,707 for Biden and 13 for Trump - an improbable margin even by DeKalb standards. The actual count for the batch was 1,081 for Biden and 13 for Trump.

— David Shafer (@DavidShafer) November 18, 2020
Good morning.

Last night, I filed an Emergency Motion for Injunctive Relief against GA Secretary of State.

Relief sought includes an order prohibiting certification which includes defective absentee ballots & requiring that a hand recount be performed.https://t.co/rHOU0buzro

— Lin Wood (@LLinWood) November 18, 2020
Several Georgia Recount Monitors Describe 'Odd Batches of Ballots' That Stood Out – Pristine Sheets with Perfectly Marked Bubbles – 100% For Joe Biden
Georgia Secretary of State Brad Raffensperger recently ordered a statewide audit and hand recount amid overwhelming evidence of voter fraud.  The recount however appears to be rigged because elections officials are not checking signatures and now it is being revealed that the state is instructing officials to report original vote totals.  So far three Georgia counties have found 'missing' votes for President Trump in the statewide recount. Several recount workers, including Democrats, have described odd batches of pristine ballots with perfectly marked bubbles all for Joe Biden.  One Georgia recount worker went on the record in Wood vs. Raffensperger and described an odd batch of ballots that stood out — pristine sheets with no markings that went 98% to Joe Biden.  The monitor describes how ballots that had been handled looked worn and had already been written on — except for a magical pristine batch for Joe Biden.  The recount worker said this pristine batch of ballots had a different texture and that the markings for the candidates were "unusually uniform" as if marked by a ballot-marking device. "Most of the ballots had already been handled; they had been written on by people, and the edges were worn. They showed obvious use. However, one batch stood out. It was pristine. There was a difference in the texture of the paper – it was as if they were intended for absentee use but had not been used for that purposes. There was a difference in the feel," One recount worker said on record. "These difference ballots included a slight depressed pre-fold so they could be easily folded and unfolded for use in the scanning machines. There was no markings on the ballots to show where they had come from, or where they had been processed. These stood out." "In my 20 years' of experience of handling ballots, I observed that the markings for the candidates on these ballots were unusually uniform, perhaps even with a ballot-marking device. By my estimate in observing these ballots, approximately 98% constituted votes for Joseph Biden. I only observed 2 ballots as votes for President Donald J. Trump."
https://www.thegatewaypundit.com/2020/11/several-georgia-recount-monitors-describe-odd-batches-ballots-stood-pristine-sheets-perfectly-marked-bubbles-100-joe-biden/
https://www.courtlistener.com/docket/18632787/6/20/wood-v-raffensperger/
FLORIDA STAYS OPEN: Gov DeSantis Says No New Shutdowns in the Sunshine State
https://hannity.com/media-room/florida-stays-open-gov-desantis-says-no-new-shutdowns-in-the-sunshine-state
FLORIDA STAYS OPEN: Gov DeSantis Says No New Shutdowns in the Sunshine State https://t.co/3t1Sw4ofqH

— Sean Hannity (@seanhannity) November 18, 2020
Interesting listen on current election issues and ongoing theories
The future is coming for many " Splinter into a thousand pieces" 
LIVE: Acting Secretary of Defense Chris Miller holds a troop event at the Special Ops Memorial Plaza, Fort Bragg https://t.co/A1Gmh6graJ

— Department of Defense 🇺🇸 (@DeptofDefense) November 18, 2020
Former Army Green Beret Pleads Guilty to Russian Espionage Conspiracy. Enemies among even those sworn to support, uphold and defend😡😡
https://www.justice.gov/opa/pr/former-army-green-beret-pleads-guilty-russian-espionage-conspiracy
[C]los[I]ng [A]ct confirmed by DS Miller's invoking JFK's Order National Security Action Memorandum 57?
To issue his order that Special Operations now report directly to him today, Acting Defense Secretary Christopher Miller had to execute the power held in this JFK Order National Security Action Memorandum 57 designed to bypass the CIA!  #NSAM57 #EndTheCIA #JFK
To issue his order that Special Operations now report directly to him today Acting Defense Secretary Christopher Miller had to execute the power held in this JFK Order National Security Action Memorandum 57 designed to bypass the CIA! #NSAM57 #EndTheCIA #JFK pic.twitter.com/OWty2fCiq1

— Dark Journalist (@darkjournalist) November 18, 2020
Here is President Kennedy's NSAM 57 which gives the Special Operations authority back to the Pentagon demoting the CIA. Acting Defense Secretary Miller activated this authority in his Special Ops order today:
Here is President Kennedy's NSAM 57 which gives the Special Operations authority back to the Pentagon demoting the CIA. Acting Defense Secretary Miller activated this authority in his Special Ops order today: pic.twitter.com/klzTcXPXqd

— Dark Journalist (@darkjournalist) November 18, 2020
U.S. ends Boeing 737 MAX flight ban after crash probes
After nearly two years of scrutiny, corporate upheaval and a standoff with global regulators, Boeing Co won approval on Wednesday from the U.S. Federal Aviation Administration to fly its 737 MAX jet again after two fatal disasters.
The FAA detailed software upgrades and training changes Boeing must make in order for it to resume commercial flights after a 20-month grounding, the longest in commercial aviation history.
The 737 MAX crashes in Indonesia and Ethiopia killed 346 people within five months in 2018 and 2019 and triggered a hailstorm of investigations, frayed U.S. leadership in global aviation and cost Boeing some $20 billion.  The U.S. planemaker's best-selling jet will resume commercial service facing strong headwinds from a resurgent coronavirus pandemic, new European trade tariffs and mistrust of one of the most scrutinized brands in aviation.
Families of the Ethiopian crash victims said in a statement on Wednesday that they felt "sheer disappointment and renewed grief" following the FAA's decision to return the aircraft to service.
"Our family was broken," Naoise Ryan, whose 39-year-old husband died aboard Ethiopian Airlines flight 302, said on Tuesday.
The 737 MAX is a re-engined upgrade of a jet first introduced in the 1960s. Single-aisle jets like the MAX and rival Airbus A320neo are workhorses that dominate global fleets and provide a major source of industry profit.  Of the U.S. airlines with 737 MAX jets, American Airlines plans to relaunch the first commercial MAX flight since the grounding on Dec. 29, followed by United Airlines in the first quarter of 2021 and Southwest Airlines in the second quarter next year.
Leading regulators in Europe, Brazil and China must issue their own approvals for their airlines after independent reviews, illustrating how the 737 MAX crashes upended a once U.S.-dominated airline safety system in which nations large and small for decades moved in lock-step with the FAA.
When it does fly, Boeing will be running a 24-hour war room to monitor all MAX flights for issues that could impact the jet's return, from stuck landing gear to health emergencies, three people familiar with the matter said.
moar....
https://www.reuters.com/article/boeing-737max/update-4-u-s-ends-boeing-737-max-flight-ban-after-crash-probes-idUSL1N2I40FI
Belgium's biggest banks propose system to share suspected money laundering information
The proposal was made at a Belgian parliamentary hearing held in response to the FinCEN Files investigation. 
Under fire for anti-money laundering failures, a group of Belgium's biggest banks proposed the creation of a platform to exchange information about suspect transactions with Belgian authorities and one other, as efforts to stem the flow of dirty money gather force globally.
In testimony before the Belgian parliament's finance committee last week, the Belgian banks — ING Belgium, KBC Bank, Belfius Bank and Insurance and BNP Paribas Fortis — jointly asked for laws allowing them to set up a secure system to share information about suspected money laundering and the shadowy entities behind the transactions.
"We are urgently asking to engage as a real partner in the fight against money laundering, and not just as a reporter of suspicious transactions to the anti-money laundering unit, as is the case now," Marc Raisière, chief executive of Brussels-based Belfius, testified, according to the Belgian news organization De Tijd.
The Belgian banks' proposal follows a recent agreement by European finance ministers to create a new European Union-level body with direct supervisory powers over some "high-risk"  institutions, as well as the authority to take over supervision from national regulators in "clearly defined and exceptional situations." The ministers also gave their backing to a proposal to harmonize anti-money laundering rules across the EU and provide coordination and support for national financial intelligence units of member states.
The Belgian proposal, and the hearings themselves, are the latest fallout from the FinCEN Files, a global investigation by more than 400 journalists that revealed how banks continue to move dirty money for drug cartels, corrupt regimes, arms traffickers and other international criminals, and how a broken U.S.-led enforcement system allows it to happen. The probe was based in part on 2,100 top-secret suspicious activity reports, or SARs, obtained by BuzzFeed News and shared with the International Consortium of Investigative Journalists and its global media partners. The SARs are filed by global banks to the United States Treasury Department's intelligence unit, the Financial Crimes Enforcement Network, known as FinCEN.
https://www.icij.org/investigations/fincen-files/belgiums-biggest-banks-propose-system-to-share-suspected-money-laundering-information/