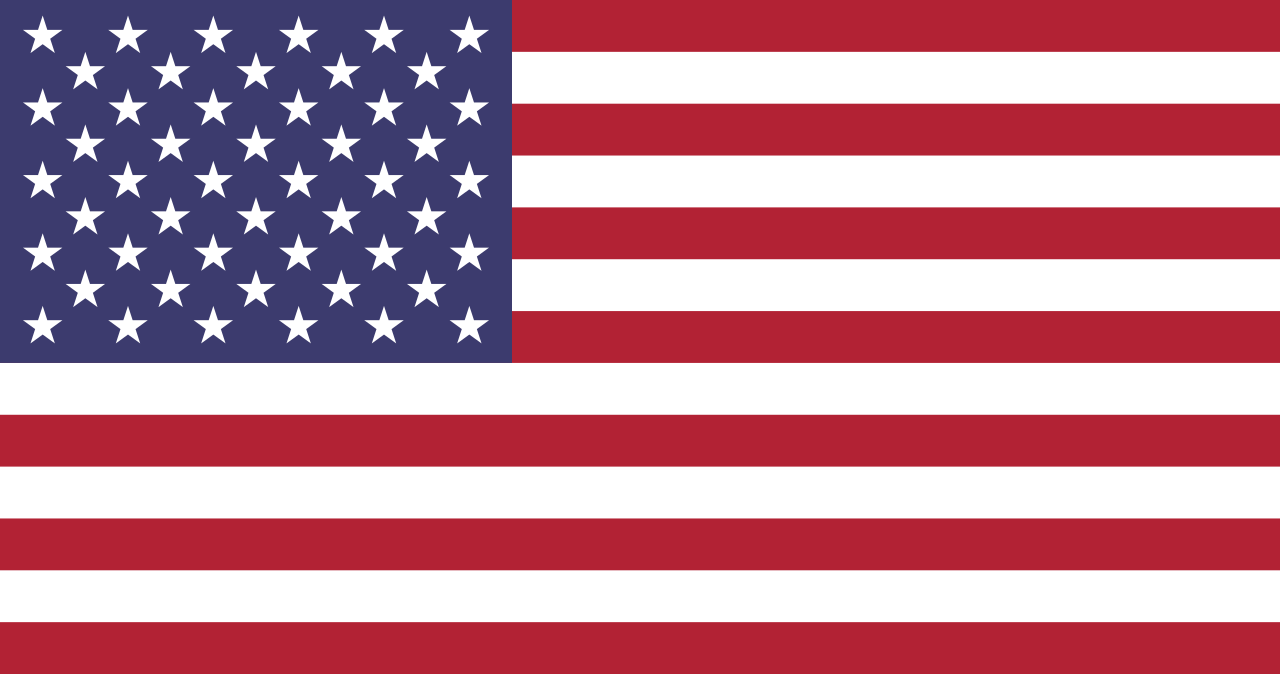 DIPLOMATIC, INFORMATION, MILITARY, ECONOMIC, FINANCIAL, INTELLIGENCE, LAW-ENFORCEMENT  (DIMEFIL)
Strategy:   "Hold out baits to entice the enemy. Feign disorder, and crush him."
Sun Tzu, The Art of War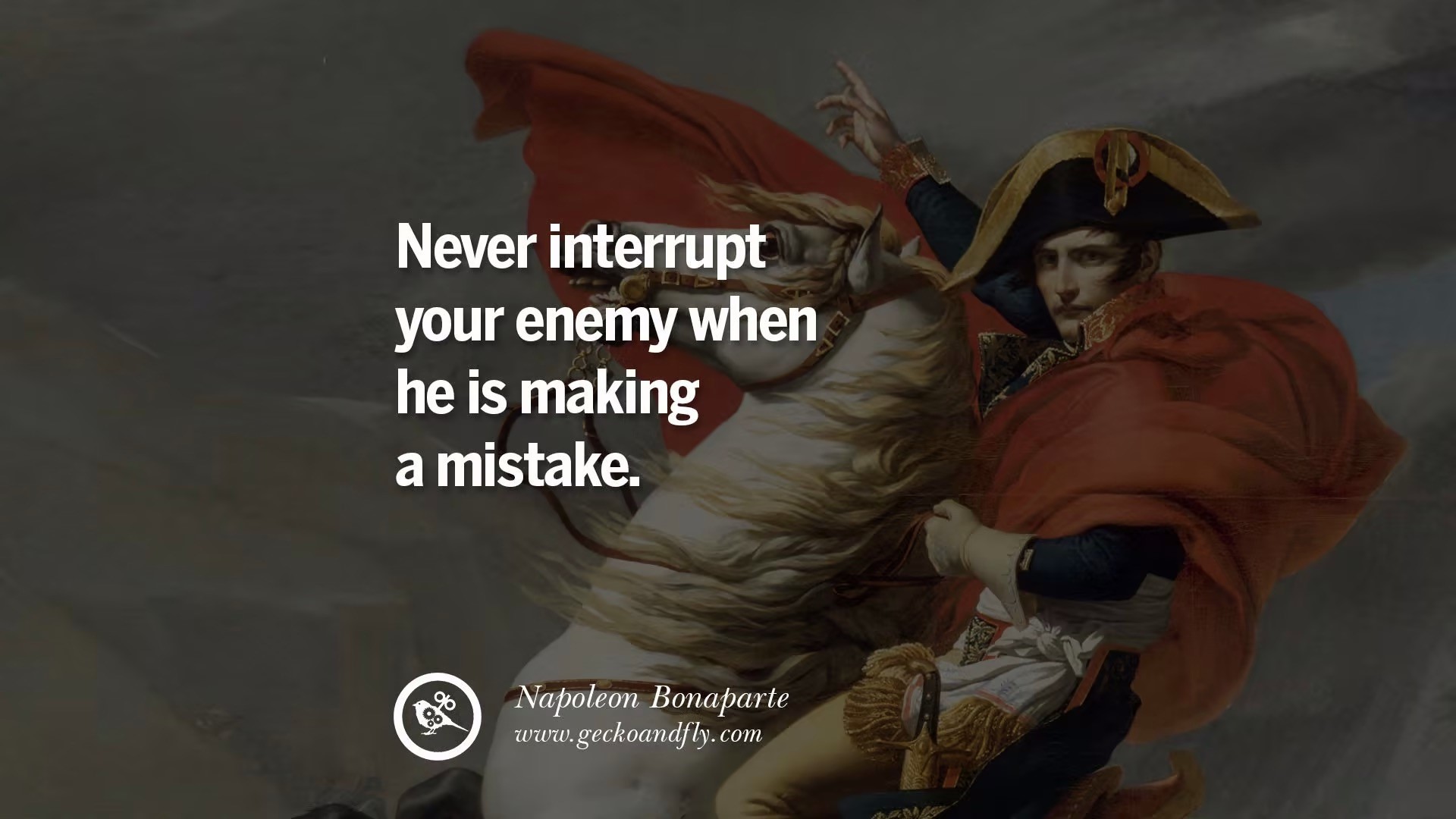 Operations Update/Big Picture Plan
USA Federal Election Timeline
Dec. 8 — Last day for states to resolve election disputes
States must certify election outcomes at least six days before the Electoral College meets — known as the "safe harbor" deadline — if they want to avoid Congress getting involved in resolving potential disputes. That means any court challenges to state election results must be settled by Dec. 8, 2020.
If states certify election outcomes by this deadline, Congress must accept the results as valid.
Dec. 14 — Electors cast their ballots
Electors meet in their respective states to cast their ballots for president and vice president on the second Monday after the second Wednesday in December.In every state except Nebraska and Maine, electors vote on a "winner takes all" basis, meaning whichever candidate wins the state's presidential race receives all of the state's electoral votes.Electors send certificates of their vote to various officials, including Vice President Mike Pence, serving as president of the Senate.
Dec. 23 — President of the Senate receives electoral vote certificates
Pence must receive the formal electoral vote certificates no later than nine days after electors meet.
Jan. 6 — Congress counts electoral votes
The House and Senate convene for a joint session on Jan. 6 to count electoral votes. Pence presides over the process as president of the Senate and announces the results. The candidate that receives at least 270 out of 538 electoral votes becomes the next president.Any objections to the electoral votes must be submitted in writing and signed by at least one House and one Senate member. If an objection arises, the two chambers consider the objection separately.
Jan. 20 — Inauguration Day
The president-elect and vice president-elect are sworn into office and officially become the president and vice president of the United States on Inauguration Day.
US Patriots "Do not forget, nor surrender."
22 Nov 1963. John F Kennedy
US President assassinated by while riding in an open-topped motorcade in Dallas, Texas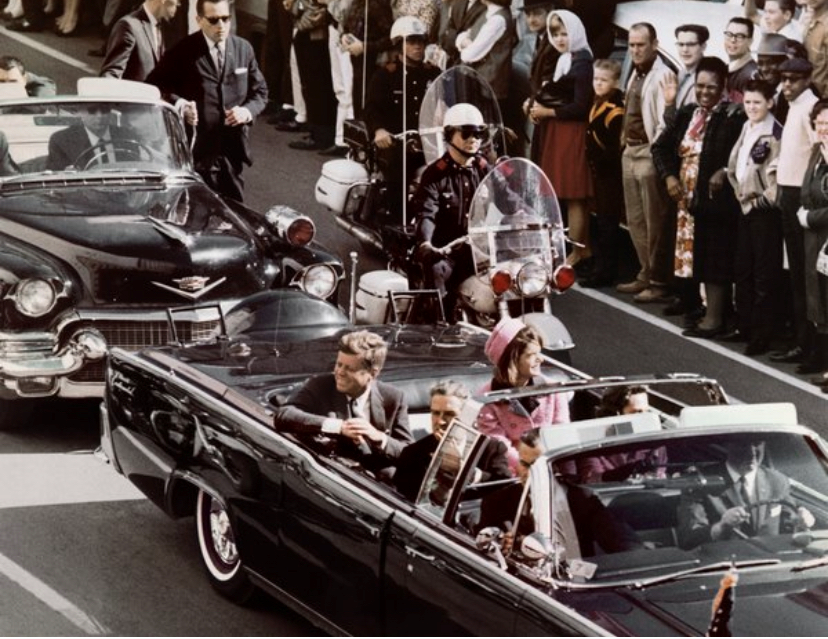 Kennedy in his motorcade in Dallas, Texas, moments before he was assassinated
Today is the anniversary of JFK's killing because he loved America.
God bless and protect Patriots worldwide.
https://www.jfklibrary.org/learn/about-jfk/jfk-in-history/november-22-1963-death-of-the-president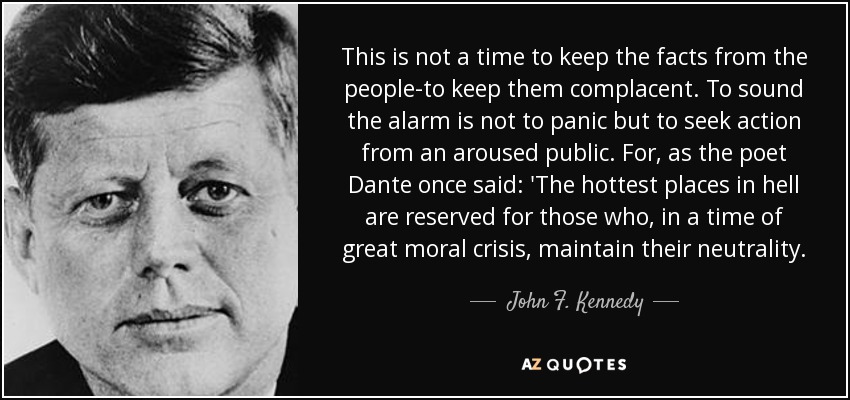 Nothing to report at this time....
Georgia on My Mind...
"Georgia Is the First State I'm Going to Blow Up and Mr. Kemp and the Secretary of State Need to Go With It!" — Sidney Powell Releases the Kraken! (VIDEO)
— Captain Common Cents🇺🇲 (@CptCommonCents) November 22, 2020

https://www.thegatewaypundit.com/2020/11/georgia-first-state-going-blow-mr-kemp-secretary-state-need-go-sidney-powell-releases-kraken-video/
Breaking — 'Piece of hardware has been secured from Germany'…
https://www.citizenfreepress.com/breaking/breaking-piece-of-hardware-has-been-secured-from-germany/
FDA Grants Emergency Use Authorization for Regeneron
For Immediate Release:
November 21, 2020
Today, the U.S. Food and Drug Administration issued an emergency use authorization (EUA) for casirivimab and imdevimab to be administered together for the treatment of mild to moderate COVID-19 in adults and pediatric patients (12 years of age or older weighing at least 40 kilograms [about 88 pounds]) with positive results of direct SARS-CoV-2 viral testing and who are at high risk for progressing to severe COVID-19. This includes those who are 65 years of age or older or who have certain chronic medical conditions.
…
https://www.fda.gov/news-events/press-announcements/coronavirus-covid-19-update-fda-authorizes-monoclonal-antibodies-treatment-covid-19
Lindsay Graham finally speaks up…on behalf of the corrupt governor of Georgia.
Two snakes yelling us the signature audit is a great idea = the signature audit has already been tampered with so they're ok with recommending it.
I could not agree more with Governor @BrianKempGA that it would be appropriate to audit mail-in ballot signatures against a valid database.

This will be critically important for future elections in Georgia. https://t.co/Nb6iiL9Qje

— Lindsey Graham (@LindseyGrahamSC) November 21, 2020
I'm also encouraged it appears the Georgia Governor is willing to work with the state legislature to improve mail ballot signature verification requirements.

— Lindsey Graham (@LindseyGrahamSC) November 21, 2020
Sidney Powell has expanded on the scope of the Dominion scam
https://www.americanthinker.com/blog/2020/11/sidney_powell_has_expanded_on_the_scope_of_the_dominion_scam.html
Democratic congressman says Trump and allies should be tried for 'crimes against our nation;' Gaetz hits back: 'Disgusting'. Projecting the Ds crimes?
The lawmaker said, 'The Republican Party is unfit to govern and doesn't give a damn about you'  Less than two weeks ago, Rep. Alexandria Ocasio-Cortez (D-N.Y.) was smashed with backlash for demanding a list of "Trump sycophants" so that they will be held accountable in the future. Now, another Democratic politician has called for punitive punishment against President Donald Trump and his allies. Rep. Bill Pascrell Jr. (D-N.J.), who is a staunch critic of the president, has called for Trump and his "enablers" to "be tried for their crimes against our nation." Earlier this week, Pascrell issued a press release demanding a "widespread investigation" and prosecution of "Trump government crimes."
"Donald Trump and members of his administration have committed innumerable crimes against the United States," Pascrell claimed without providing proof. Pascrell listed a number of unsubstantiated accusations, by saying, "He has endangered our national security. He ripped families apart. He poisoned the Census. He has personally profited from his office. He has attacked our elections and sought to throttle democracy."
The Democratic congressman baselessly alleged that the president "engaged in treason," a crime punishable by death.
"Therefore, in 2021 the entire Trump administration must be fully investigated by the Department of Justice and any other relevant offices," Pascrell said in the statement that was released on Tuesday. "Donald Trump along with his worst enablers must be tried for their crimes against our nation and Constitution." Pascrell added, "Importantly, any further abuse of the sacred pardon power to shield criminals would itself be obstruction of justice, and any self-pardons would be illegal.  Pascrell contended that not punishing Trump and his allies only "emboldens criminality by our national leaders and continues America down the path of lawlessness and authoritarianism."
Trump ally Rep. Matt Gaetz (R-Fla.) retaliated on Twitter by calling the campaign to prosecute Trump administration members "disgusting."
"This is now the Left's goal - throw President Trump, his administration officials, his family and his supporters in prison," Gaetz wrote on Twitter. "This is where we are now. Disgusting." This is now the Left's goal - throw President Trump, his administration officials, his family and his supporters in… https://t.co/E1kDdqlNdq
By Pascrell has been harshly critical of Trump challenging the 2020 election results, and said the president is attempting to "steal the election he lost badly."
"Crybaby trump is calling local officials demanding they overturn an election he lost badly and throw out ballots because they voted against him," Pascrell tweeted. "He will leaving office by January 20."
On Saturday, Pascrell claimed that the "Republican Party is unfit to govern and doesn't give a damn about you."
https://www.theblaze.com/bill-pascrell-congressman-trump-crimes
Trust the media Personalities?
Dana Perino was born on May 9, 1972. She has no kids.
Her husband is massively older than her. He was born on July 16, 1931. Dana Perino Italian last name.
Was a Bush girl as she served as a 24th press Secretary of White House, under President George W. Bush.
Which made her a household name and TRUSTED.
She looks so innocent and all-American and is a staple at FOX News. Her husband is former Australian Politician.'
She did not take his last name.
They both constantly talk about the dog Jasper they share.
Perino worked as Editorial Director for the Imprint Crown Forum of Crown Publishing Group, a division of Random House, Inc. LOOK at this and ask yourself if any bells get ringing in your head or not:
Dana Perino husband is familiar with moving of merchandise, food retail and international marketing and sales of medical products:   He is well known as a business person who is expert and experienced in Supply Chain Management, Merchandising, Labor Relations, etc.
In 1949, Peter involved in the Citizen Military Forces.  He serves there for several years and reached the position of sergeant in the 7th Field Regiment. In 1954, he wanted to join the Labor Party. After that, he actively appeared in Labor politics.
From 1973 to 1982, he worked at the New South Wales Legislative Council.
Later, in 2002, he joined the merchandise retail company, Tesco.
He became the distribution and supply chain director of Sainsbury's, which is one of the largest chain supermarkets in the UK.
In 2006, he was hired as the CEO of the Loblaw Companies, which is one of the largest Canadian food retailers. He worked there for 7 years. He left in 2013. Furthermore, he performs his duties as President and CEO of Shopko, since 2013. Shopko is a chain retail store, located in Green Bay, Wisconsin. It was established by James Ruben in 1962. Peter's net worth is approximately $10 million.
The average salary of a Supply and Chain manager is around $100 thousand. "On Dana's page it say he is in the medical products sales field"'???  Dana Perino is married to Peter McMahon on 30 September 1998. Peter McMahon is a businessman who is involved in the international marketing and sales of medical products. Peter is married twice before he married Dana.
He also has two kids, son Barry and daughter Kelly, form his past relation.
Moreover, he has two grandchildren named, Rachel and Sebastian.
https://marriedbiography.com/dana-perino-biography/
https://marriedbiography.com/peter-mcmahon-biography/
Numerical Corroboration with Timing of Deliveries
This corroborates the testimony of 4 witnesses that 100,000 phony Biden ballots were brought in at @ 4:30am and counted without any inspection. All were for Biden and they were all phony. https://t.co/lQQTGhD3LK

— Rudy W. Giuliani (@RudyGiuliani) November 22, 2020
Graham's Questioning of Kavanaugh was... Curious...
Sen. Lindsey Graham's curious questions to Judge Kavanaugh on military tribunals for U.S. citizens.   9/13/18.  It is noteworthy that of all the constitutional rights to which American citizens are entitled, Sen. Graham specifically mentioned the Fourth Amendment, which prohibits unreasonable searches and seizures and requires "reasonable" governmental searches and seizures to be conducted only upon issuance of a warrant, judicially sanctioned by probable cause. On December 21, 2017, President Trump signed an executive order blocking the property of persons involved in "serious human rights abuse or corruption".
https://fellowshipoftheminds.com/sen-lindsey-grahams-curious-questions-to-judge-kavanaugh-on-military-tribunals-for-u-s-citizens
NEW POTUS TWEET
Sorry Liz, can't accept the results of an election with hundreds of thousands of fraudulent votes cast, enough to easily flip the Election. You're just unhappy that I'm bringing the troops back home where they belong! https://t.co/elZ9X3wrAz

— Donald J. Trump (@realDonaldTrump) November 22, 2020
Dominion-izing the Vote 3 part series
"Dominion-izing the Vote"
Part One via @OANN @ChanelRion pic.twitter.com/7OtrKfoj6q

— Donald J. Trump (@realDonaldTrump) November 22, 2020
"Dominion-izing the Vote"
Part Three via @OANN @ChanelRion pic.twitter.com/5En1SjPIol

— Donald J. Trump (@realDonaldTrump) November 22, 2020

Nevada voting irregularities. Truth coming..
"We have to get to the bottom of it."pic.twitter.com/u9UOYa0A4B

— Elizabeth Harrington (@LizRNC) November 21, 2020
Nothing to report at this time....
Nothing to report at this time....
US Patriots always knew
Column: Building America's secret surveillance state - James Bamford 2013???
https://www.reuters.com/article/us-bamford-nsa-idUSBRE95B12G20130612
Was President Trump's 2020 Board Member Tony Shaffer Hinting on November 6th That the President Was All Over the Major Fraud Now Being Uncovered in the Voting Machines?
A couple of days after the 2020 election, President Trump 2020 Advisory Board member Tony Shaffer provided us comfort noting that the President has a great case and will win his case in the courts.
This is what we shared three days after the election.
Tony Shaffer is a retired Intelligence Operative and current President of the London Center for Policy Research and a member of President Trump's 2020 Advisory Board. He believes the President won the election and has a great case in the courts to prove it."
Now we have uncovered that in 2019 Shaffer discussed the efforts being taken to prevent interference in US elections especially as related to voting machines:
https://www.thegatewaypundit.com/2020/11/president-trumps-2020-board-member-tony-shaffer-hinting-november-6th-president-major-fraud-now-uncovered-voting-machines/
California Actually Went Red?
How Many California Counties Use 'Glitchy' Dominion Voting System? California really is / went Red???  According to the California Secretary of State, the California Counties that use Dominion are:
Alameda, Butte, Contra Costa, Colusa, Del Norte, El Dorado, Fresno, Glenn, Imperial, Inyo, Kern, Kings, Madera, Mariposa, Marin, Mono, Monterey, Napa, Placer, Plumas, Riverside, Sacramento, San Benito, San Bernardino, San Diego, San Luis Obispo, San Francisco, San Mateo, Santa Barbara, Santa Clara, Santa Cruz, Shasta, Siskiyou, Sonoma, Sutter, Tehama, Tulare, Tuolumne, Ventura, and Yuba.
https://californiaglobe.com/section-2/how-many-california-counties-use-glitchy-dominion-voting-system/
Trump really won Colorado?
There is no way that we gained over 700,000 new voters since 2016, and out of that Biden got 500 k more votes than Hillary.
Total BS
2016
Clinton 1,208,095
Trump  1,136,354
2020
Biden 1,753,416  BS
Trump 1,335,253
https://www.koaa.com/news/state-of-growth/millennials-flock-to-colorado-as-overall-populace-grows-by-80-000-people#:~:text=According%20to%20office%20findings%2C%20each,and%20196%2C000%20people%20moved%20out.
Wow!!
Voting Machine Vulnerabilities

https://www.hbo.com/documentaries/kill-chain-the-cyber-war-on-americas-elections