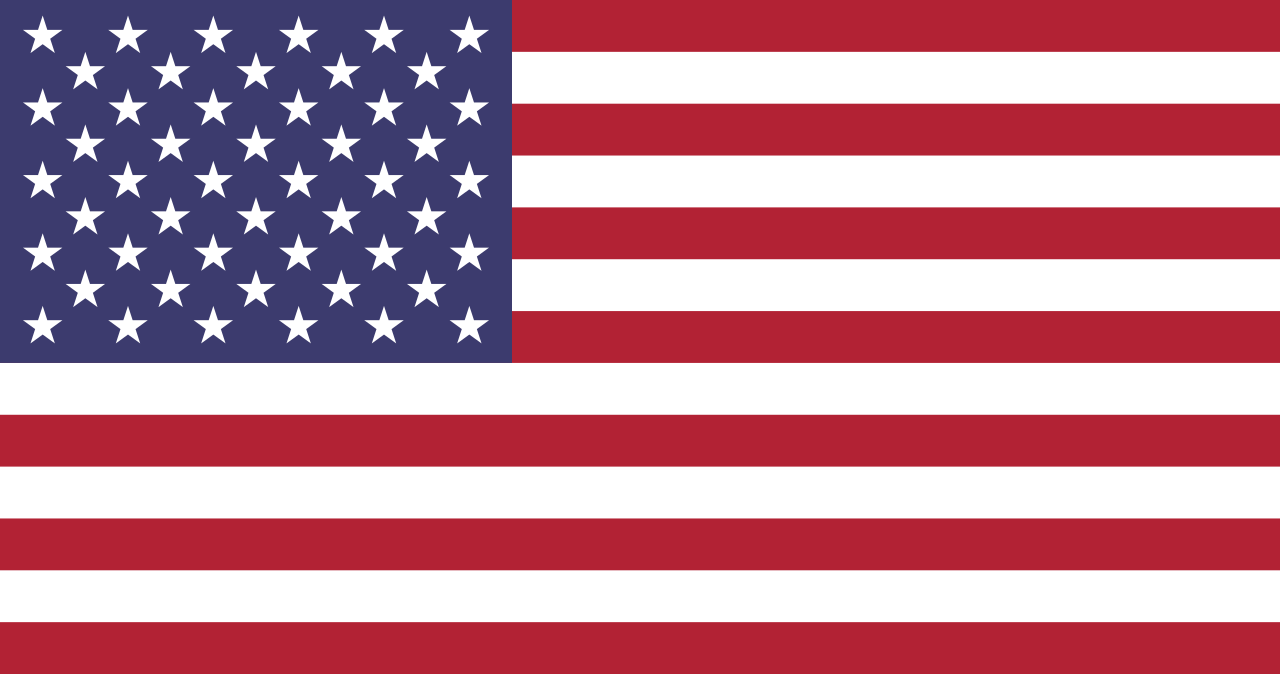 DIPLOMATIC, INFORMATION, MILITARY, ECONOMIC, FINANCIAL, INTELLIGENCE, LAW-ENFORCEMENT  (DIMEFIL)
Strategy:   "Hold out baits to entice the enemy. Feign disorder, and crush him."
Sun Tzu, The Art of War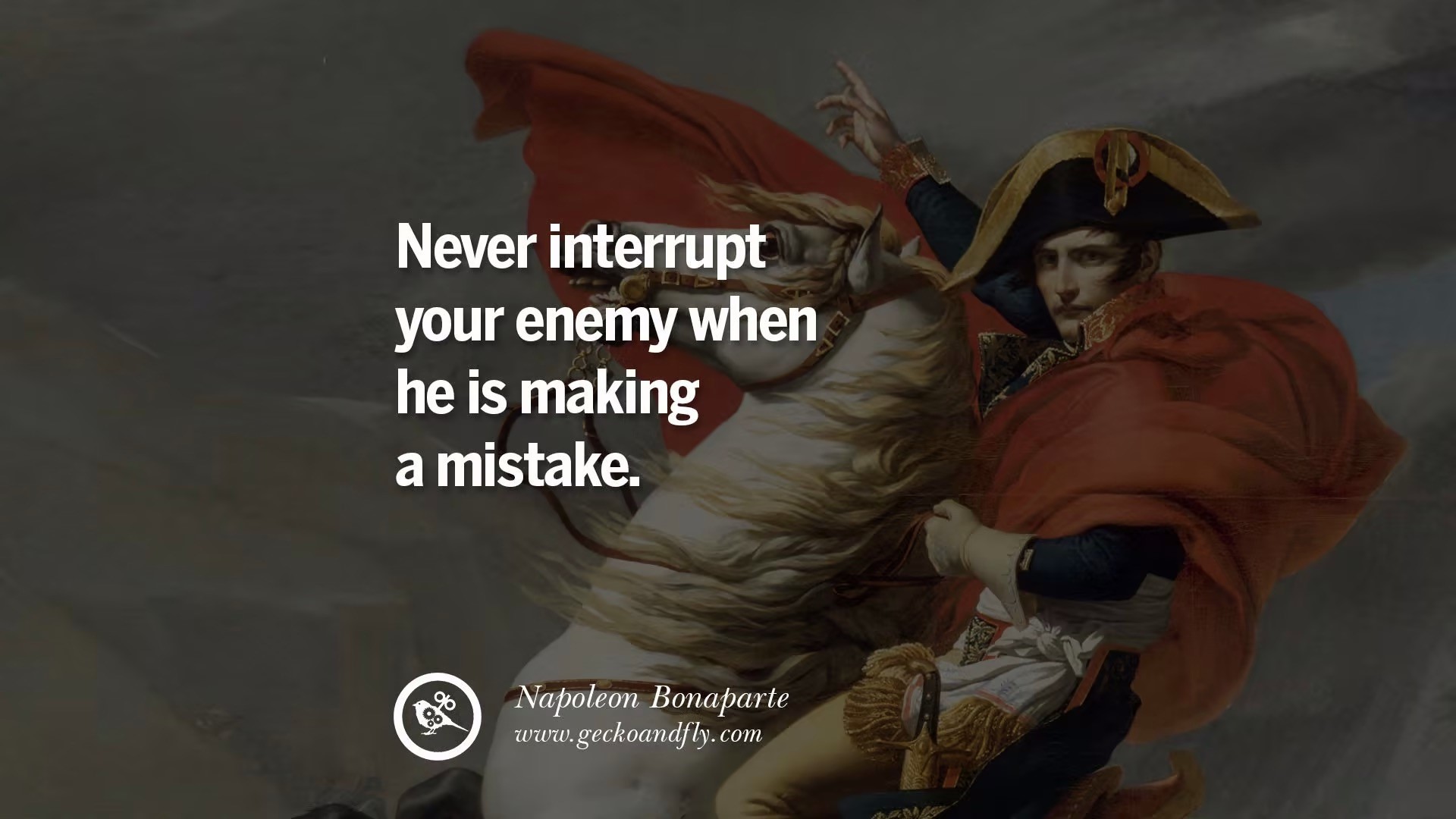 Operations Update/Big Picture Plan
USA Federal Election Timeline
Dec. 8 — Last day for states to resolve election disputes
States must certify election outcomes at least six days before the Electoral College meets — known as the "safe harbor" deadline — if they want to avoid Congress getting involved in resolving potential disputes. That means any court challenges to state election results must be settled by Dec. 8, 2020.
If states certify election outcomes by this deadline, Congress must accept the results as valid.
Dec. 14 — Electors cast their ballots
Electors meet in their respective states to cast their ballots for president and vice president on the second Monday after the second Wednesday in December.In every state except Nebraska and Maine, electors vote on a "winner takes all" basis, meaning whichever candidate wins the state's presidential race receives all of the state's electoral votes.Electors send certificates of their vote to various officials, including Vice President Mike Pence, serving as president of the Senate.
Dec. 23 — President of the Senate receives electoral vote certificates
Pence must receive the formal electoral vote certificates no later than nine days after electors meet.
Jan. 6 — Congress counts electoral votes
The House and Senate convene for a joint session on Jan. 6 to count electoral votes. Pence presides over the process as president of the Senate and announces the results. The candidate that receives at least 270 out of 538 electoral votes becomes the next president.Any objections to the electoral votes must be submitted in writing and signed by at least one House and one Senate member. If an objection arises, the two chambers consider the objection separately.
Jan. 20 — Inauguration Day
The president-elect and vice president-elect are sworn into office and officially become the president and vice president of the United States on Inauguration Day.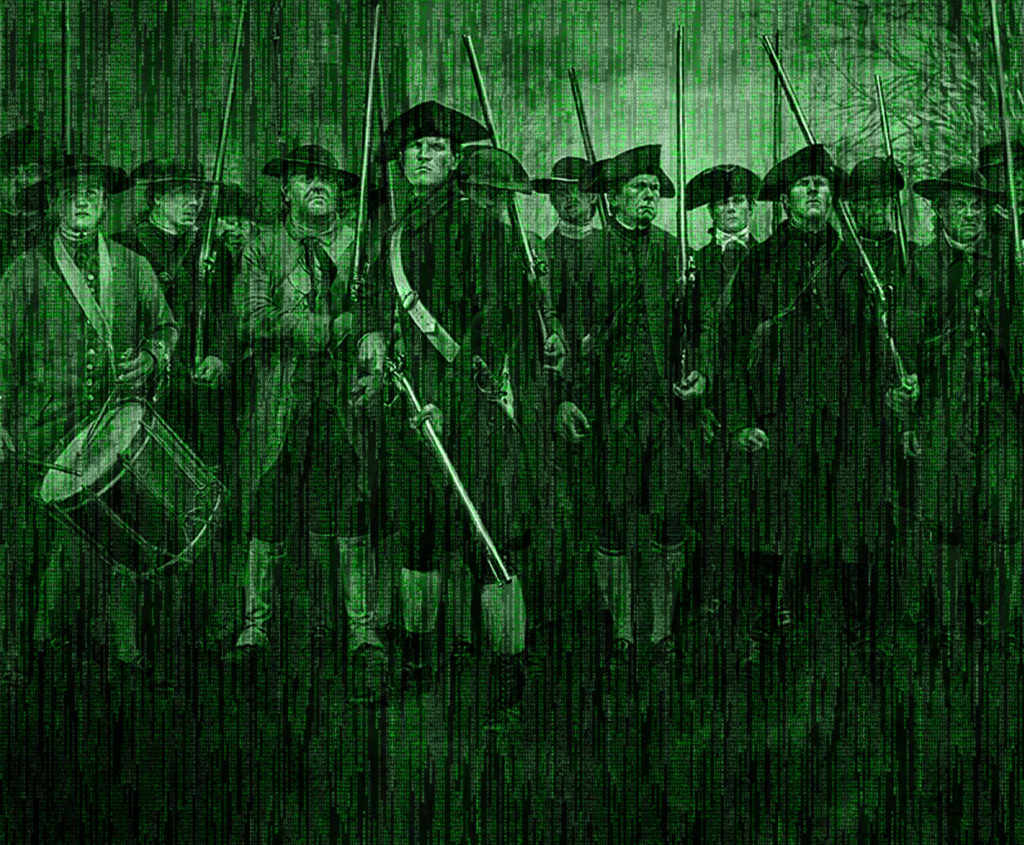 22 Nov 1963 - John F. Kennedy
US President assassinated while riding in an open-topped motorcade in Dallas, TX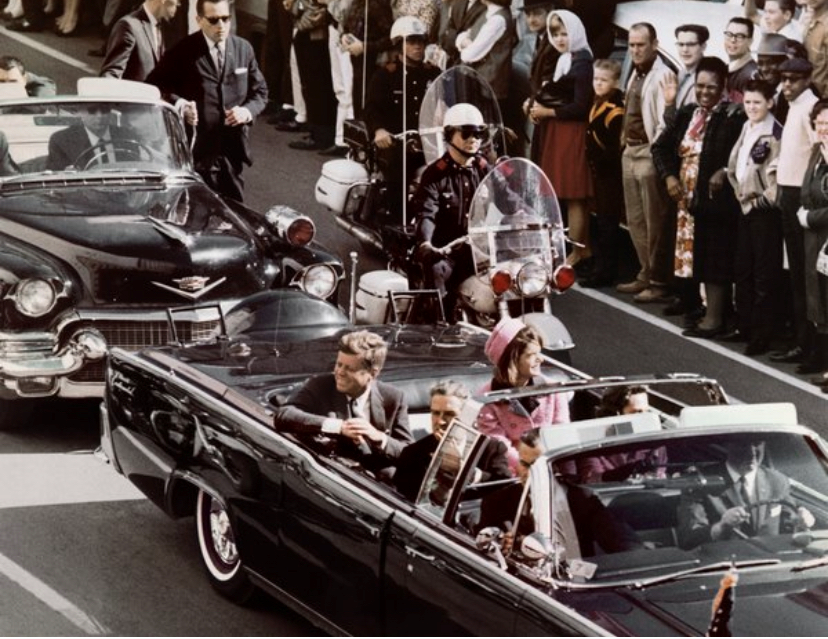 Nothing to report at this time....
BREAKING: Republicans from Michigan's 14th District have drafted a resolution NOT to certify the votes until a full transparent audit of Wayne County's 2020 general election results can be performed
BREAKING: Republicans from Michigan's 14th District have drafted a resolution NOT to certify the votes until a full transparent audit of Wayne County's 2020 general election results can be performed: pic.twitter.com/WE5R0oWQWW

— Miss Michigan (@correctthemedia) November 21, 2020
Brennan Center to Georgia State Board of Elections on Proposed Election Rules
spoopiness detected?
Sauce:
https://www.scribd.com/document/447610428/Brennan-Center-Submits-Follow-up-Comment-to-Georgia-State-Board-of-Elections-on-Proposed-Election-Rules
Hello Mr Soros...
How to make a someone appear as a Great Human ???
'Soros' director Jesse Dylan discusses the philanthropist's conspiracy-minded critics: 'People just make up stuff'
When he first embarked on making a documentary about George Soros, filmmaker Jesse Dylan was well aware that the billionaire philanthropist was a controversial figure around the world. But he admits to not knowing much about the man himself beyond what appeared in the news. "I wasn't that familiar with him or with his organization Open Society Foundations," Dylan tells Yahoo Entertainment. So when he sat down with Soros himself for the first time, he didn't quite know what to expect. "It took some time and many, many interviews for me to really understand what he was trying to do. All philanthropists have specific things that they're after, and it just takes a minute to understand what George is going for."
That hasn't stopped others, of course, from coming up with their own explanations of what Soros might be after. The Hungarian-born investor is a regular target within right-wing circles and among conspiracy theorists around the world, who see him as trying to put his thumb on the scales of global politics. That's led to a caricature of Soros as a kind of evil puppet master by politicians and political commentators ranging from Sean Hannity to President Trump. Some have even claimed that Soros — who grew up in Nazi-occupied Hungary — was a Nazi collaborator despite his Jewish heritage. Planned Parenthood, Human Rights Watch — these are all organizations that George has supported, not just with money, but also with ideas. Seeing that led me to a deeper understanding of what he was doing, and appreciation of the struggles that he's been through and what he's after."  Premiering on VOD on Nov. 20, Soros offers both a biographical portrait of the subject's life and career, while also exploring the factors that have made him such a divisive figure. Speaking with Dylan across multiple interviews, Soros speaks frankly about his childhood, as well as his struggles to understand what his role is as certain regions of the world tilt away from democracy towards rising authoritarianism. "I was under the impression that with all my efforts, basically none of them really succeeded," he says in the movie. "But then I discovered that they actually did succeed, several of them, but what came out didn't really resemble what I was hoping for. It wasn't as alluring and attractive as when I mentioned it."
Dylan says that he hopes that Soros offers at least some corrective to the caricatures of Soros that exist, as well as a common purpose for viewers of all political persuasions to rally around. "If people just get a glimpse into what you're thinking about, maybe the hatred would abate and we can focus on the things we're all trying to do. There are many more things that unite us than separate us. We're living during a time where everybody's nerves are on edge, and we just need to give it a chance."
More....
https://www.yahoo.com/entertainment/george-soros-director-jesse-dylan-philanthropist-234554809.html
LGBT Activist Compares Christians Who Don't Accept Homosexuality to 'Rapists', 'Holocaust Deniers'
LGBT activist Jayne Ozanne has compared biblical Christians to "rapists" and "Holocaust deniers" for failing to preach the morality of homosexual sex.
In a recent article for Pink News, Ozanne, director of the UK-based Ozanne Foundation and General Synod member, blasted the Church of England for upholding Christian teaching on marriage and sexuality in its recent publication of a set of resources titled Living in Love and Faith.
Supposedly a British evangelical Anglican, Ozanne works with religious organisations around the world in an effort to persuade them to update their moral teachings to accommodate LGBT sexual lifestyles.
Unlike the soldiers who crucified Jesus, church leaders know they are "wounding and hurting" LGBT people by propagating biblical sexual morality, Ozanne writes, and thus Jesus' prayer — "Father forgive them, for they know not what they do" — does not apply to them.
"Personally, I believe that it is completely different," she states. "Indeed, I think it is immoral, inexcusable, and cowardly."
The Anglican Church's invitation to LGBT people to dialogue with Church leaders is also unacceptable, Ozanne insists.
"Would one invite a survivor of the Holocaust to sit down and listen to the rantings of a Holocaust denier?" she asks.
"Would one ask a rape victim to sit down with a rapist and understand why they want to rape people? It is not only ridiculous – it is downright dangerous!"
Archbishop Welby Attacks Brexit, Tells Brits to Welcome Mass Migration and 'Change with the Newcomers' https://t.co/CObytOaTyt

— Breitbart London (@BreitbartLondon) February 25, 2018
https://www.breitbart.com/europe/2020/07/12/archbishop-church-glorious-diversity/
Ozanne takes particular issue with the idea that Christians with same-sex attraction should be encouraged to live celibate lives rather than engaging in homosexual relations.
"There is now a wide body of evidence that shows just how harmful these teachings are to people, particularly young LGBT+ people growing up in conservative communities of faith," she states.
Ozanne suggests that Christians who do not celebrate gay sex should be prosecuted for hate speech and notions of religious liberty should not allow churches to teach that sodomy is sinful.
https://www.breitbart.com/europe/2020/11/21/lgbt-activist-compares-christians-who-dont-accept-homosexuality-to-rapists-holocaust-deniers/
Take a look at the first-in-class #USNavy aircraft carrier @Warship_78
Take a look at the first-in-class #USNavy aircraft carrier @Warship_78. USS Gerald R. Ford and embarked Carrier Air Wing 8 recently completed integrated carrier strike group operations, under the operational control of Carrier Strike Group 12.

Details: https://t.co/j2ZkRLjoP1 pic.twitter.com/PHj4Nt3VCE

— U.S. Navy (@USNavy) November 21, 2020
Gen. Timothy Ray talked with students participating in the School of Advanced Nuclear Deterrence Studies program this week.
Gen. Timothy Ray talked with students participating in the School of Advanced Nuclear Deterrence Studies program this week. #SANDS is designed to #develop FGOs into the next generation of #NuclearDeterrence leaders and experts through focused study on #StrategicDeterrence. pic.twitter.com/4GuAMHOFxX

— US Strategic Command (@US_Stratcom) November 21, 2020
Would you like FRIES with that?
"Would you like FRIES with that?"

Soldiers attend the FRIES/SPIES Master Course at @25thID Lightning Academy and learn valuable skills that help them deploy #Soldiers anywhere in a combat zone, no matter how treacherous the terrain may be.#ArmyTeam | #StrikeHard pic.twitter.com/M1cXEdVlnk

— U.S. Army (@USArmy) November 21, 2020
National Security Action Memoranda [NSAM]: NSAM 57, Responsibility for Paramilitary Operations
This folder contains a copy of National Security Action Memoranda number 57 (NSAM 57) titled, "Responsibility for Paramilitary Operations," to Secretary of State Dean Rusk, Secretary of Defense Robert S. McNamara, and Director of the Central Intelligence Agency (CIA) Allen Dulles from McGeorge Bundy, Special Assistant to the President for National Security Affairs.
https://www.jfklibrary.org/asset-viewer/archives/JFKNSF/330/JFKNSF-330-007
1963 + 57 = 2020
Business and World Leaders Move On as Trump Fights to Reverse Election
Inside the wrought-iron fences that surround the 18-acre White House complex, the 2020 election rages on, with President Donald Trump angrily refusing to concede. But the rest of the world — and President-elect Joe Biden — is moving on. The leaders of Western Europe have called Biden, as has the president of the world's rising superpower, Xi Jinping of China. PayPal's chief executive extended his "warmest. congratulations to President-Elect Joe Biden, who will become the 46th president of the U.S.A." The Boeing Corp., which benefited from Trump's demands for big-ticket defense items, issued a statement Friday saying, "We look forward to working with the Biden administration."
https://news.yahoo.com/business-world-leaders-move-trump-150610321.html
A $10 Covid-19 Test? Walmart Heirs Back Startup Developing At-Home Tests
The billionaire Walton household that controls Walmart Inc. WMT -1.24% is amongst a gaggle of buyers backing a startup aiming to design at-home Covid-19 checks to promote for as little as $10 on the retail large's shops and elsewhere.
NowDiagnostics Inc., primarily based 20 miles south of Walmart's company headquarters, has filed requests for emergency authorization from the U.S. Meals and Drug Administration for a Covid-19 antibody blood check, in line with the Springdale, Ark., firm.
Additionally it is creating two at-home Covid-19 checks that might use a affected person's salvia and ship leads to minutes, mentioned Chief Govt Kevin Clark. A type of could be an antigen check that appears for virus proteins to diagnose an lively an infection and the opposite an antibody check, which seems for an immune response that may sign a earlier an infection.Not one of the checks have been approved by the FDA to be used. For a number of years Walmart has talked with NowDiagnostics about promoting checks for illnesses just like the flu in its shops, as a part of a push to supply extra fixed-priced health-care providers and merchandise. These discussions expanded throughout the pandemic to incorporate Covid-19 diagnostic and serologic checks in the event that they go regulatory muster, folks accustomed to the discussions mentioned.
NowDiagnostics is one in all many biotechnology and diagnostic corporations racing to develop easy-to-use at-home tests for Covid-19. Up to now, these checks have confronted hurdles together with guaranteeing customers know learn how to acquire high-quality samples and course of them in a means that delivers correct outcomes. Whereas saliva samples are used for diagnostic PCR checks run in labs, and amassing spit is much less invasive than swabbing an individual's nostril or throat, no saliva-based fast checks have but secured emergency approval. OraSure Technologies Inc., which has tried to create a saliva-based fast antigen check, lately shifted to creating a check that depends on a nasal swab.  "As analysis and improvement progressed, we discovered we might obtain better sensitivity, and the very best accuracy, by utilizing samples collected with a easy, quick swab simply within the nostril," mentioned Dr. Stephen Tang, OraSure's chief govt.
The FDA this week approved the first at-home Covid-19 test that features a nasal swab folks can administer themselves and obtain leads to minutes. The corporate that makes the checks, Lucira Well being Inc., mentioned it plans to roll them out nationally by spring, probably costing about $50 apiece. Lucira plans to ultimately promote its check on-line and ship it in a single day with a medical skilled's prescription. NowDiagnostics goals to promote every of its three Covid-19 checks for underneath $10, mentioned Mr. Clark.  Buyers in NowDiagnostics embody members of the Walton household via Arkansas-based enterprise capital agency NewRoad Capital Companions, in line with folks accustomed to the matter. NowDiagnostics buyers additionally embody a number of former Walmart executives, mentioned these folks.
A spokeswoman for the Walton household declined to remark. Mr. Clark declined to debate the Waltons, saying the corporate has buyers from throughout the nation. NewRoad declined to touch upon particular person buyers.  For years NowDiagnostic has labored to develop cheap at-home medical checks together with for HIV, being pregnant and meals intolerance, nevertheless it shifted focus to develop Covid-19-related merchandise when the pandemic hit, mentioned Mr. Clark. The corporate's blood-based being pregnant check for lab use is the one one which has been cleared by the FDA, he mentioned.  Walmart isn't straight concerned with NowDiagnostics and doesn't have an unique settlement to purchase its merchandise, mentioned Mr. Clark, however the firm has labored intently with present and former Walmart executives.  "This idea started out of some dialog with Walmart personnel, means again in 2012," he mentioned.
A Walmart spokeswoman declined to remark.
moar...
https://www.wsj.com/articles/a-10-covid-19-test-walmart-heirs-back-startup-developing-at-home-tests-11605912181
https://www.secform4.com/insider-trading/1219112.htm
Danish Mask Study Clear
https://www.acpjournals.org/doi/10.7326/M20-6817
Conclusion:
The recommendation to wear surgical masks to supplement other public health measures did not reduce the SARS-CoV-2 infection rate among wearers by more than 50% in a community with modest infection rates, some degree of social distancing, and uncommon general mask use. The data were compatible with lesser degrees of self-protection.
Lowering the Cost of Prescription Drugs 
President Donald Trump said in announcing the new policy at the White House. "I just hope they keep it. I hope they have the courage to keep it," he added, in an apparent reference to the incoming Biden administration, while noting the opposition from drug company lobbyists.
The two finalized rules, long in the making, would:
Tie what Medicare pays for medications administered in a doctor's office to the lowest price paid among a group of other economically advanced countries. That's called the "most favored nations" approach. It is adamantly opposed by critics aligned with the pharmaceutical industry who liken it to socialism. The administration estimates it could save $28 billion over seven years for Medicare recipients through lower copays. It would take effect Jan. 1.
Require drugmakers, for brand-name pharmacy medications, to give Medicare enrollees rebates that now go to insurers and middlemen called pharmacy benefit managers. Insurers that deliver Medicare's "Part D" prescription benefit say that would raise premiums. The nonpartisan Congressional Budget Office estimates it would increase taxpayer costs by $177 billion over 10 years. The Trump administration disputes that and says its rule could potentially result in 30% savings for patients. It would take effect Jan. 1, 2022.
APNEWS
Bad Orangeman!  Bad!  Hurting poor pharma company profits!  Bad!  Why should the nasty Deplorables pay the same price for American developed drugs as the dear sweet Canadians?  After you!  No.  No.  After you.  (Canadian customary speech).
Orangeman was very specific in his spiel and said that the pharmies tried to screw him, actually DID screw him, in their election advertising and that payback although a b——.  is sweet.
Deplorables cry out "Good Orangeman!  Good!"
https://apnews.com/article/donald-trump-medication-prescription-drug-costs-medicare-prescription-drugs-e171198402445755b920842ded293b59
Nothing to report at this time....
Georgia buys new voting machines with paper trails
July 29, 2019
Raffensperger's selection of a system that combines a touchscreen interface with marked paper ballots follows the recommendation made in January by a 16-member board that reviewed Georgia's voting systems. Currently, Georgia is one of the only states where all in-person ballots are cast using DREs that do not produce paper records.Wenke Lee, a Georgia Tech professor and the panel's lone cybersecurity expert, who voted against the recommendation, warned his colleagues at the time that even the newest electronic voting machines are vulnerable to software malfunctions that cause votes to be lost or recorded incorrectly.
The Dominion contract still faces potential legal hurdles. A federal judge is expected to rule soon in a lawsuit brought by election-security advocates who want Georgia to switch to paper ballots marked by pen or pencil. Meanwhile, the Georgia Supreme Court is deliberating a separate case alleging that faulty programming in the 17-year-old DREs led to the disappearance of tens of thousands of votes in last year's race for lieutenant governor.
"Elections security is my top priority," Raffensperger said in a press release. "We look forward to working with national and local elections security experts to institute best practices and continue to safeguard all aspects of physical and cyber-security in an ever-changing threat environment." The Georgia secretary of state's office has had a checkered history on cybersecurity. Raffensperger's predecessor, Brian Kemp, who is now Georgia's governor, was faulted for rejecting the federal government's offer to conduct vulnerability assessments of the office's computer systems as a safeguard against foreign hacking attempts. Kemp's time as secretary of state was also marked by multiple instances of him mistaking legitimate network activity for a cyberattack. Raffensperger's office said in its statement today that it gets network monitoring and cyber-hygiene assessments from DHS and cybersecurity vendors, as have many county election offices.
Still, worries persist about Georgia's new voting technology. Lee, the Georgia Tech professor, wrote in January that machine-marked ballots are not reliable because of the potential for machine errors and that most individual voters will not take the time to manually verify that the printed ballot matches their choices.
"In short, we cannot use [ballot-marking devices] with paper receipts because the printouts are not guaranteed to be valid and therefore are insufficient for a post-election audit," he wrote
https://statescoop.com/georgia-buys-new-voting-machines-with-paper-trails/
In March 2020 the Chicago Election Board Approved Providing Remote Access to Dominion for the 2020 Election – How Many Other Election Boards Did the Same Thing?
In a video online from March 2020, the Chicago Election Board held a meeting where they approved providing Dominion Voting Systems the right to remotely access their machines during the 2020 election.
Eric Coomer from Dominion was on the call which indicates Dominion was the one running the elections around the US.
On this "Chicago Election Board – Emergency Meeting – 2020-03-19" video with Dominion Voting executives Eric Coomer, Director of Product Strategy and Security, and Nicole Nollette, EVP of Dominion Voting ON THE CALL, the board moves to allow election personnel (including Dominion Voting contractors) to telework and "work from home" due to the COVID emergency.
This allowed Dominion Voting contractor personnel, including election Systems Administrators and technicians from Dominion FULL remote access to Chicago election systems from anywhere. Thus Dominion Voting systems administrators had free and open access (and opportunity) to tamper with our election systems and data for 7 1/2 months prior to the election.  They would have had full access to all voter registration information poll books, requests for absentee ballots, voter mailout lists, virtually EVERYTHING related to elections.
How many other election boards around the country granted Dominion Voting similar access?  Probably ALL of them in over 30 states and 2000 jurisdictions including EVERY BATTLEGROUND STATE!   They had the key to our election in their hands long before the election ever occurred.
And why were two executives from Dominion Voting even invited to an emergency meeting of the Chicago Election Board in March 2020?
This video shows that Dominion was running the show in US elections around the country.  Who allows contractors to run elections?  This appears to be the standard across the country as well. Dominion are the administrators.  The fact they have access to quantity and number of votes before the election is shocking.  They knew all they needed to know ahead of time before the election in order to impact the election.
In Investigative techniques [From Wikipedia]
In seeking "indicators of suspicion" in investigations, suspects will need to have had:
Motive to commit the crime (for example, financial gain or to seek revenge)
Means to commit the crime (including tools and physical capabilities)
Opportunity to commit the crime (including being at the crime scene at the time of the offence)
They will also establish the relationships between the victim and any potential offenders.[4]
Dominion Voting had all three: Means, Motive, and Opportunity
Means:  Ability to manipulate the software
https://www.thegatewaypundit.com/2020/11/shocking-march-2020-chicago-election-board-approved-providing-remote-access-dominion-2020-election-many-election-boards-thing/
Executive Order on Establishing the Committee for the Assessment of Foreign Participation in the United States Telecommunications Services Sector.
They could not rig election without media.
License review/investigation of [F] influence + domestic assets
30 days
initiated based on E2020 fraud on 11-4.
30 days = 12-4 Vote to Take Action against MSM [NatSec threats]
Action on [D]ec 5?
https://www.whitehouse.gov/presidential-actions/executive-order-establishing-committee-assessment-foreign-participation-united-states-telecommunications-services-sector/
This is all we need to know about Tucker Carlson?
No

— General Flynn (@GenFlynn) November 21, 2020
Info on Tucker Carlson's rise to right wing political pundit sounds eerily like Anderson Cooper's.
With all that money, why do they do it?
Tucker Carlson Net Worth $30 Million
Net Worth: $30 Million
Salary: $6 Million
Date of Birth: May 16, 1969 (51 years old)
Gender: Male
Height: 6 ft (1.854 m)
Profession: Talk show host, Commentator, Editor, Journalist, Writer, Actor
Nationality: United States of America
Last Updated: 2020
How much is Tucker Carlson Worth?
Tucker Carlson net worth and salary: Tucker Carlson is an American political commentator, author and TV personality who has a net worth of $30 million. Tucker has earned his net worth mostly through his work as a television pundit, but he is also a published author and columnist.
Early Life: Tucker was born in San Francisco but was raised mostly in Southern California. His father was an LA news anchor and ambassador to the Seychelles named Richard Warner Carlson. Tucker's mother left the family when he was just six years old.
Isn't Seychelles the banking empire and illegal tax haven for the elite?
When Tucker was 10, Richard married Patricia Caroline Swanson. Patricia was exceptionally wealthy thanks to her grandfather Carl A. Swanson, who founded the Swanson frozen foods empire.  He attended Trinity College in Hartford, Connecticut where he graduated with a degree in history in 1991.  Success: His work as a journalist began in print at publications such as Policy Review and the Arkansas Democrat-Gazette. From there, he landed gigs as a columnist for periodicals like Reader's Digest and New York Magazine. He also has appeared in newspapers and magazines like Esquire, The Weekly Standard, The New Republic, The New York Times Magazine, and The Daily Beast.
Carlson began his career in TV as one of the hosts of the CNN panel discussion program Crossfire. On this show, Carlson generally took up the position of the right-wing point of view.  His most notable work during this period was during a contentious interview with comedian Jon Stewart, which many analysts believe directly led to Crossfire's cancellation soon after. Since then, Carlson has found jobs on both of CNN's primary competitors, MSNBC and most recently on Fox News.
For nearly a decade, Tucker and his brother Buckley have been embroiled in a lawsuit related to their estranged mother's estate. Their mother Lisa Vaughn was the beneficiary of an oil and gas partnership in rural areas of central California that covered a combined total of 70,000 acres of land. At one point the brothers thought the royalty rights were worth a fairly insignificant amount of money, maybe $125,000 at most. They eventually learned the rights were worth a minimum of $2.5 million. They sued their late mother's estate which expressly left each brother the nominal amount of $1.
That lawsuit is reportedly still unsettled as of this writing.
Real Estate: In 2011, Tucker and Susan traded down from a $4 million home to a $2 million home in the Washington D.C. neighborhood of Kent. They sold that house for $2.04 million in November 2017. In July 2017 they bought a new house again in the same neighborhood for $3.895 million. They put this home up for sale in July 2020 for $3.95 million, a slight increase. In early-2020 Tucker paid $2.9 million for a home on Gasparilla Island in Florida.
https://www.celebritynetworth.com/richest-politicians/republicans/tucker-carlson-net-worth/
Dude exports data from PA.gov website, into excel sheet, cutoff at 1M rows, working with 1/3 data set.
Found ballots that were filled out and returned, same day they were approved/mailed out, found over 8K. Found over 7K that were filled out/returned before they were mailed out.
Very clever young man. pic.twitter.com/dyjNhEdFKL

— LocalisedAperture (@local_aperture) November 20, 2020
The creator of this video. https://t.co/ya8Jflgibf

— LocalisedAperture (@local_aperture) November 20, 2020
PA has deleted the #Election2020  dataset.
PA has deleted the #Election2020 dataset. pic.twitter.com/JYRy6VFTBF

— The Knox Tea Party (@Knoxteaparty) November 20, 2020
Hungarian Prime Minister: 'Soros Is One of the Most Corrupt People in the World'
Hungary's Prime Minister Viktor Orbán lambasted billionaire plutocrat George Soros as "one of the most corrupt people in the world" after he called on the European Union to make Hungary and Poland submit to "open society" values.
"George Soros is threatening Hungary and Poland," Prime Minister Orbán told Kossuth Rádió on Friday, referencing the 90-year-old arch-activist's public lobbying of the EU deprive the conservative-led central European countries of funding.
"George Soros is one of the most corrupt people in the world; he has plenty of politicians in his pocket who now want to blackmail Hungary and Poland for access to EU funds," the Hungarian leader continued, accusing the billionaire spreading "absurd, beyond-the-red-line statements" about his country.
Soros had claimed, among other things, that "Orbán has constructed in Hungary an elaborate kleptocratic system to rob the country blind. The amount by which he has enriched his family and friends is difficult to estimate but many of them have become exceedingly wealthy" in a recent article — not without a certain level of irony, considering his own vast fortune and past conviction for insider trading.
Hungary and Poland are clashing with the EU establishment and its globalist allies after their recent decision to veto its proposed seven-year budget, which contained provisions that, in the view of Polish justice minister Zbigniew Ziobro, would have reduced them to "political and institutionalized enslavement".
At surface level, the provisions in question where uncontroversial, committing EU member-states to upholding European values and the so-called "rule of law".
The Hungarians and Poles, however, saw in them a mechanism to deprive conservative countries of their share of EU funds if they would not submit to the policy agendas of the EU's dominant states — principally Germany and France — which have been incensed by the persistent refusal of Hungary and Poland to accept their efforts to impose compulsory migrant redistribution quotas.
The EU also objects to Poland's efforts to reform its courts. The EU characterises the reforms as an attack on judicial independence, but the Poles insist they are merely an attempt to undo a nepotistic legacy of the former communist regime (and a domestic matter in which foreign officials should not be interfering, in any case). "In the 1989 Roundtable Talks between Poland's Communists and the democratic opposition, then-president General Wojciech Jaruzelski – the man who ran Poland's martial law government for the Soviets – was allowed to nominate an entirely new bench of Communist-era judges to staff the post-communist courts. These judges dominated our judiciary for the next quarter-century. Some remain in place," Polish prime minister Mateusz Morawiecki explained in 2017.   Poland and Hungary do have some reason to believe the rule of law provisions would have been used as a way of forcing compliance, with European Parliament vice president Katarina Barley, of Germany, having suggested they should be "starved financially" before the vote at which they exercised their veto.
Poland's new Prime Minister explains precisely why it is so important his nation reforms their Communist-era hangover judiciary https://t.co/7WDQz1T7ZK
— Breitbart London (@BreitbartLondon) December 15, 2017
https://www.breitbart.com/europe/2020/11/21/hungarian-prime-minister-soros-is-one-of-the-most-corrupt-people-in-the-world/
Dominion/Smartmatic 'Noncompete' Agreement Emerges Despite Claims of Being 'Fierce Competitors'
Despite the insistence between Dominion Voting Systems and Smartmatic – two of the tech firms embroiled in election glitch allegations – that the pair are "fierce competitors," court documents analyzed by The National Pulse actually reveal the pair actually have a "noncompetition" agreement.
According to the summary of law firm Potter Anderson Corroon, in 2009, Dominion was a defendant in a 2009 suit against Smartmatic:
"The license agreement contained a noncompetition provision, which, among other things, prohibited Smartmatic from "develop[ing], market[ing] or sell[ing] any Licensed Product in the United States."
In other words, it would be illegal for the two firms to compete – a direct contradiction with the claims by the firms as well as by media organizations as allegations of fraud swirl.
As a follow-up lawsuit notes: "the agreement's noncompetition provision prohibited the plaintiffs from selling the licensed products in the United States."
This unearthed ruling discredits Dominion's insistence it is a "fierce competitor to Smartmatic."
Media outlets have peddled similar narratives, with an Associated Press "fact-check" article sharing Smartmatic's statement that "the two companies are competitors in the marketplace," ostensibly without doing any actual fact-checking on the firm's claim.
The two companies in question – Dominion and Smartmatic – have come under intense scrutiny following the 2020 election.
Democrat-heavy Dominion improperly counted ballots to create a fraudulent win for Joe Biden in Antrim County, Michigan and caused several other "glitches" that required extended voting hours and delayed results.
And Smartmatic has ties to the Venezuelan government, having contracted on behalf of dictator Hugo Chavez to provide voting machines in the country's 2004 election.
Despite these credible claims on the shady nature of Smartmatic and Dominion, bolstered by the companies lying about their competition arrangement, establishment media outlets have fought to smear this criticism as a "baseless conspiracy."
https://thenationalpulse.com/news/dominion-smartmatic-are-not-actually-competitors/
CIA Awards Cloud Contract to Multiple Vendors
The Central Intelligence Agency (CIA) confirmed late Friday that it awarded the Intelligence Community (IC) Commercial Cloud Enterprise (C2E) Cloud Service Provider (CSP) contract to multiple vendors. A spokesperson said the agency looks forward to "utilizing, alongside our IC colleagues, the expanded cloud capabilities resulting from this diversified partnership."  The agency did not identify the winning vendors, but Nextgov, which first reported the news, said that the winning vendors include IBM, Amazon Web Services, Microsoft, Google, and Oracle.  Various news reports in recent months have speculated that the contract is valued in the billions of dollars over its life, but a precise value has not been stated. John Sherman, currently Principal Deputy CIO at the Defense Department (DoD), talked about the importance of the cloud contract earlier this year when he was Intelligence Community CIO.
"The importance of us in the IC moving to a multi-cloud enterprise cannot be overstated," Sherman said in February, adding, "I'm very proud of where we're heading on this."
Sherman said C2E will provide a multi-cloud, multi-vendor environment, possible infrastructure on and off premises, and cloud services at all three security levels – unclassified, secret, and top secret.
https://www.meritalk.com/articles/cia-awards-cloud-contract-to-multiple-vendors/
THE SERBIAN SOFTWARE AND THE ELECTION FRAUD IN USA
The deep state will try to steal the election and if that doesn't work, they will try to overthrow Trump in the streets. If that also doesn't work out and they can't install their own government, the next step in the plan will be the dissolution of the United States. Some federal states will declare their independence from the country.
It's going to take a lot of courage, wisdom and trust in Trump and in themselves for the American people to avoid the fate that befell the Serbian people in the 90s.
As I have anticipated in the article I wrote on the eve of the election, Donald Trump will win the US Presidential election convincingly, but the key events will play out after the election because the deep state will try to steal the election and overthrow Trump in the streets (https://srbin.info/svet/exclusive-soros-biden-network-ukrainegate-us-elections-and-the-day-after/).
The aforementioned scenario is happening right now. Election fraud on a massive scale has been tried before the eyes of the entire world public and street riots are yet to fall upon America. In the aforementioned article, I have precisely anticipated the events that will happen in USA:
Srdjan Nogo Author is a Serbian politician and a former Member of Parliament
"Everything that the US is dealing with now, we the Serbs have been through, twice. We are familiar with Soros's global criminal network better than anyone else due to the fact that we are victims of it for the last more than 30 years. The American people should look carefully at our experience because they are in great danger.
The plan is clear and simple.
Instructors from Canvas trained activists of these terrorist organizations and they are in charge of organising and coordinating actions in the US, all with a goal of staging a coup and overthrowing the legally and legitimately elected  executive branch of government. The method is always the same. They take part in the elections and then they do not acknowledge the election results. They claim that the government that was elected is a dictatorship and then they try to overthrow it in the street. This is their modus operandi. All of the events that took place in America since the death of George Floyd up until today are representing a form of preparations for what's to come after the election. It is already clear that Trump will win by a landslide. However, the goal of deep state is not winning in the election, it's overthrowing the victor on the street. They have prepared good for this scenario. This whole operation is lasting for a few months now.
The deep state was shocked by Trump's victory in 2016 and they simply didn't have the time to organise a violent overthrow of a newly elected President, but now they are most certainly well prepared. In 2016 they have stolen 11 million votes, but it simply wasn't enough. Now, they are prepared to steal much more; 30 million fake IDs were manufactured, mostly in China, the rest in Balkan countries.
And what we are witnessing is indeed, a massive election fraud. Donald Trump had a substantial lead in all of the swing states before some of the most unusual events in the history of the elections began to happen. Vote counts were stopped, and after they were resumed a hundreds of thousand new ballots appeared, allegedly arrived by mail, and they were all in favour of candidate Joe Biden. Biden mysteriously took the lead in the number of states: Wisconsin, Michigan, Georgia, Pennsylvania, etc. And soon the media have declared him (so-called media ''projection") the winner of this election.
Donald Trump and his election headquarters immediately began to point to numerous instances of irregularities and inconsistencies and soon enough the evidence of massive election fraud have started
https://srbin.info/svet/the-serbian-software-and-the-election-fraud-in-usa/
Deep State Coup
The courageous, brilliant duo of Sidney Powell and Congressman Louis Gohmert stirred up a bit of a storm in the last few days with this tweet
🚨 SCYTL RAID 🚨@replouiegohmert reveals US Army (CIA?) team raid on Scytl server facility in Frankfurt, Germany to recover "extremely compelling" data detailing vote switching.

THREAD for updates 👇🏻 pic.twitter.com/ejJSsJkvxZ

— oriJONal (@orijonal) November 13, 2020
When I saw this it did not make sense. Let me explain. I spent four years working at State Department's Office of Counter Terrorism (now it is the Bureau of Counter Terrorism). I was one of two officers who dealt directly with the FBI in the investigation of the terrorist bombing of Pan Am 103. I learned through this experience that US law enforcement cannot operate in other countries without the permission of those countries.
I also spent 22 years scripting terrorism exercises for U.S. military special operations. My job was to replicate State Department and Embassy communications that would occur during a terrorist crisis. So, I have a lot of experience in working real world with US law enforcement, US military and our Embassies in sorting out the issues that arise when the United States wants to pursue a law enforcement or military operation in a foreign country.
The U.S. Army did not conduct a raid in Germany on either Sctyl or Dominion offices or servers. They are foreign nationals and we must operate in accordance with German law. Moreover, the U.S. Army does not have law enforcement powers with respect to such entities.
So what happened? I am reliably informed that a unit under the command of USEUCOM (i.e., United States European Command) did in fact conduct an operation to take control of computer servers. But these servers belong to the CIA, not Dominion or Sctyl. The U.S. military has full authority to do this because any CIA activity in the European theater is being conducted using military cover. In other words, CIA officers would be identified to the German government (and anyone else asking) as military employees or consultants.
Such an operation would have been carried out with U.S. law enforcement present to take custody of the evidence. That means that the evidence will be under the control of the Department of Justice through US Attorneys and can be used in court or other judicial proceedings.
This is not the first time that a military unit attached to EUCOM has compelled a CIA computer facility to hand over evidence. A dear friend of mine (a retired DEA officer) told me about an incident where he entered a CIA facility in Frankfurt backed up by the US Army to get info the CIA was withholding (this took place in the 1980s).
I also have confirmed what Jim Hoft reported the other night–the CIA's Gina Haspel was not informed in advance of this operation. Based on this fact, I think it is correct that action was taken in Germany on territory under U.S. control and that a CIA facility was targeted.
I also have learned that FBI Director Christopher Wray was excluded from this operation. Wray, more than Haspel, has been working aggressively to undermine and sabotage Donald Trump. This means that some other U.S. law enforcement agency (e.g., US Marshals, DEA, Secret Service, etc) had the lead in collecting the evidence.
Sidney Powell is a serious lawyer. She is not going to make a false claim. Period. She embodies honesty and integrity. Given her recent statements on Maria Bartoromo and Lou Dobbs and Eric Bolling, she clearly knows that evidence is being collected that will prove beyond reasonable doubt (i.e., the type of evidence required to obtain a criminal conviction) that the CIA had some sort of nefarious relationship with Dominion Software and that Dominion Software was being used abroad and in the United States to conduct voter fraud.
I fully expect CIA officials to argue they had no idea that Dominion was engaged in such nefarious activity. Their denial carries as much weight as the claim by Captain Louis Renault in the iconic scene in Casablanca:
Capt. Louis Renault: I am shocked, shocked that there is gambling going on in here.
Waiter: Sir here are your winnings
The coup attempt to dethrone Donald Trump continues.
https://www.thegatewaypundit.com/2020/11/unraveling-latest-deep-state-coup/
Hundreds of Police and Confiscated Guns Have 'Gone Missing' from Sheriff's Office
Philadelphia, PA — A statement that is often said in jest but that is 100% accurate goes as follows: police think they can somehow keeps drugs off the streets, yet they can't even keep them out of their own prisons. This sentiment rings true in multiple aspects of policing in America, not just drugs. As the following case illustrates, police — who claim to keep guns off the streets — can't even keep track of their own guns, hundreds of times over.
In 2019, the City Controller's office received a confidential complaint about 15 "long guns" that went missing from the Philadelphia Sheriff's Office. When investigators looked into the complaint, however, they realized that it was far more than 15 guns.
Over 200 firearms "disappeared" from the inventory and armory of the sheriff's office between 1977 and 2015, according to a yearlong investigation by the City Controller's office.
According to NBC 10, current sheriff, Rochelle Bilal, said in a statement Wednesday afternoon that her office has "fully addressed" the problems in the report. The sheriff's office is headed by an elected official and oversees city court security and prisoner transfers. It also is tasked with civil duties, including some auctions of public property and foreclosed houses.
The City Controller's office found that both service weapons and confiscated firearms in evidence cases have all simply gone missing.
Service firearms: At least 101 weapons consigned to sheriff's deputies could not be accounted for in the office's armory.
Confiscated weapons: 109 guns taken through a state law called the Protection From Abuse Act, or a PFA firearm, disappeared between 1977 and 2015.
The level of incompetence the investigation found was staggering, up to and including guns lying on the floor outside of lock up — some of which were loaded.
"Investigators uncovered numerous deficiencies related to the overall handling and storage of service firearms and PFA weapons by the Sheriff's Office," the report said. "Specifically, firearms were piled on the floor and haphazardly stored in various locations. Service firearms and PFA weapons were found comingled and some weapons were stored still loaded."
The controller's office said that the investigation took so long because it was hindered — possibly purposefully — by  "physical disorganization" of the armory and inventory and "poor record-keeping" by the sheriff's office.
When they began their investigation, the previous sheriff, Jewell Williams — who lost her bid for re-election last year — was uncooperative in the investigation and actually prevented parts of it from happening. Most of their progress was made this year after Bilal took over.
https://thefreethoughtproject.com/hundreds-of-police-and-confiscated-guns-have-gone-missing-from-sheriffs-office/