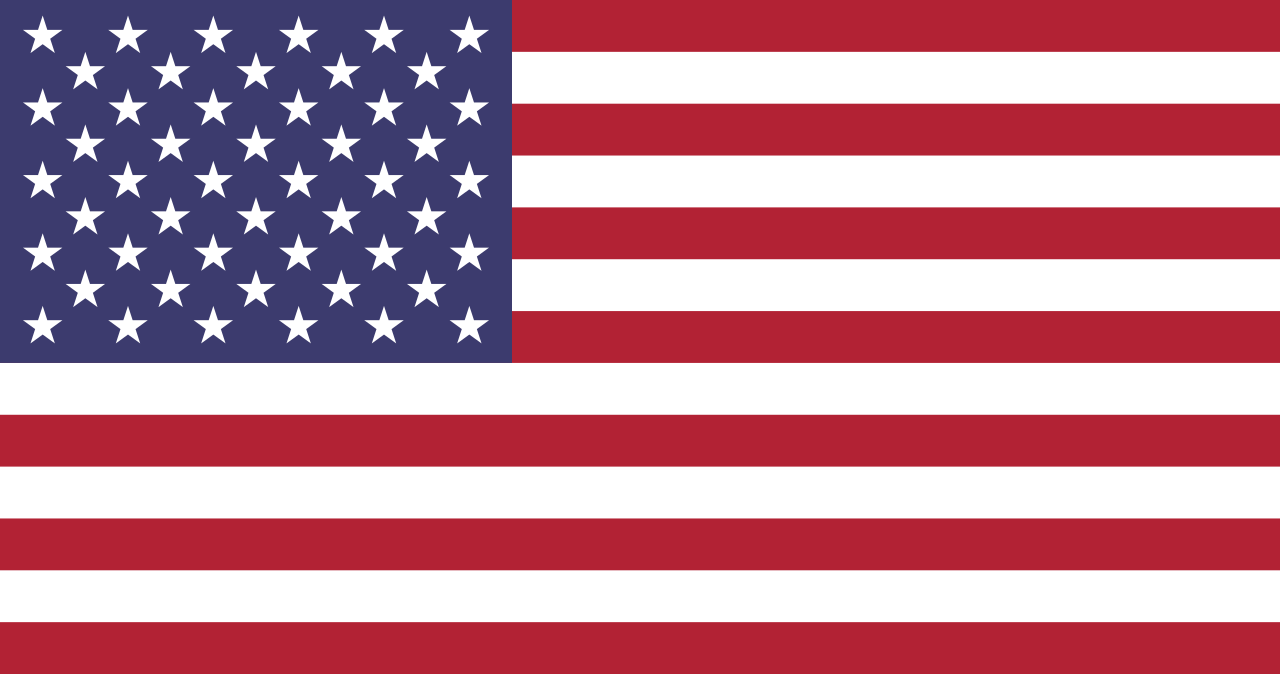 "We hold these truths to be self-evident: that all men are created equal; that they are endowed by their Creator with certain unalienable rights; that among these are life, liberty, and the pursuit of happiness."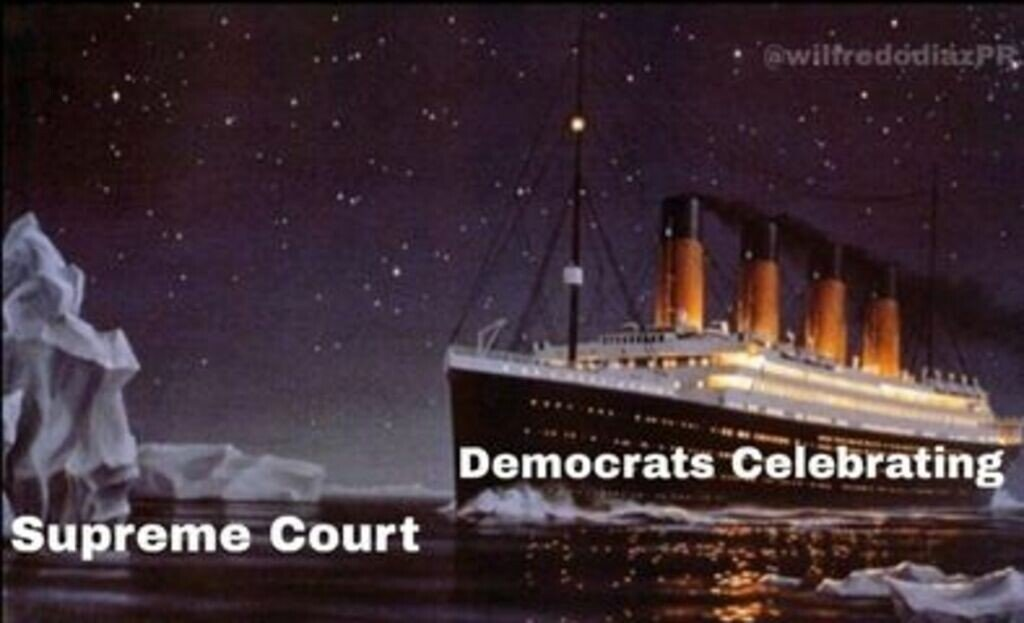 DIPLOMATIC, INFORMATION, MILITARY, ECONOMIC, FINANCIAL, INTELLIGENCE, LAW-ENFORCEMENT  (DIMEFIL)
Strategy:   "Hold out baits to entice the enemy. Feign disorder, and crush him."
Sun Tzu, The Art of War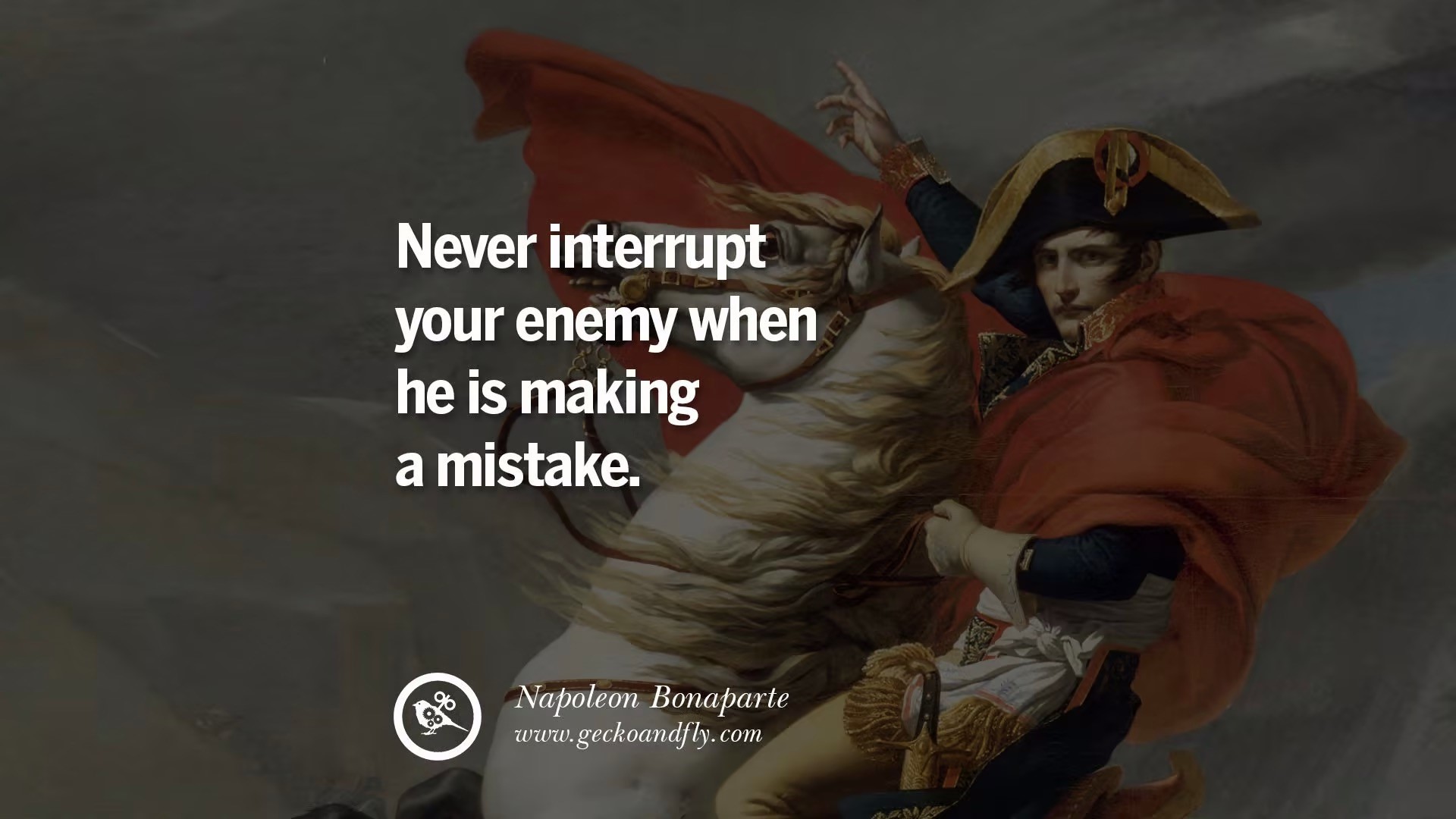 Operations Update/Big Picture Plan
USA Federal Election Timeline
Dec. 8 — Last day for states to resolve election disputes
States must certify election outcomes at least six days before the Electoral College meets — known as the "safe harbor" deadline — if they want to avoid Congress getting involved in resolving potential disputes. That means any court challenges to state election results must be settled by Dec. 8, 2020.
If states certify election outcomes by this deadline, Congress must accept the results as valid.
Dec. 14 — Electors cast their ballots
Electors meet in their respective states to cast their ballots for president and vice president on the second Monday after the second Wednesday in December.In every state except Nebraska and Maine, electors vote on a "winner takes all" basis, meaning whichever candidate wins the state's presidential race receives all of the state's electoral votes.Electors send certificates of their vote to various officials, including Vice President Mike Pence, serving as president of the Senate.
Dec. 23 — President of the Senate receives electoral vote certificates
Pence must receive the formal electoral vote certificates no later than nine days after electors meet.
Jan. 6 — Congress counts electoral votes
The House and Senate convene for a joint session on Jan. 6 to count electoral votes. Pence presides over the process as president of the Senate and announces the results. The candidate that receives at least 270 out of 538 electoral votes becomes the next president.Any objections to the electoral votes must be submitted in writing and signed by at least one House and one Senate member. If an objection arises, the two chambers consider the objection separately.
Jan. 20 — Inauguration Day
The president-elect and vice president-elect are sworn into office and officially become the president and vice president of the United States on Inauguration Day.
Former VP Biden is trapped; he wont qualify as president elect
Twentieth Amendment
Section 3
If, at the time fixed for the beginning of the term of the President, the President elect shall have died, the Vice President elect shall become President.
If a President shall not have been chosen before the time fixed for the beginning of his term, or if the President elect shall have failed to qualify, then the Vice President elect shall act as President until a President shall have qualified; and the Congress may by law provide for the case wherein neither a President elect nor a Vice President elect shall have qualified, declaring who shall then act as President, or the manner in which one who is to act shall be selected, and such person shall act accordingly until a President or Vice President shall have qualified.
Nothing to report at this time....
Nothing to report at this time....
"The Election Is Over – The Attacks On Our Voting System Really Need to Stop" – Right on Time, Dirty Paul Ryan Hits Trump at Virtual EU Conference. RINO & traitors among us?
Former anti-Trump Speaker Paul Ryan spoke on Tuesday at Bank of America's virtual European Credit Conference.During his talk Ryan slammed the Trump team, saying: "The attacks on our voting system really need to stop." JS Online reported:Former House Speaker Paul Ryan said Tuesday that it's time to move on to "an orderly transfer of power" to President-elect Joe Biden's administration.
Ryan's comments were made Tuesday during Bank of America's virtual European Credit Conference and reported by POLITICO. "So, the election is over," Ryan said. "The outcome is certain, and I really think the orderly transfer of power — that is one of the most uniquely fundamental American components of our political system."
Ryan, the Republican from Janesville who represented the 1st Congressional District for 20 years, noted the important move Monday by the General Services Administration to formally begin the transition.
"I think maybe even more important is that these legal challenges to the outcome and the attacks on our voting system really need to stop, in my opinion," Ryan said. "The outcome will not be changed, and it will only serve to undermine our faith in our system of government, our faith in our democracy."
https://www.thegatewaypundit.com/2020/11/election-attacks-voting-system-really-need-stop-right-time-dirty-paul-ryan-hits-trump-virtual-eu-conference/
Direct sauce to Black Rifle Coffee Notable
https://www.fec.gov/data/receipts/individual-contributions/?contributor_name=Evan+Hafer&two_year_transaction_period=2020&min_date=01%2F01%2F2019&max_date=12%2F31%2F2020
JPMorgan Makes $1 Billion From Gold Trading After Paying $1 Billion Fine For Manipulating Gold Trading
This, in a nutshell, is how Wall Street works: just two months after JPMorgan was fined a record $1 billion criminal monetary penalty (to make sure not a single banker would end up going to prison) for rigging the gold and silver markets, Reuters reported that JPM - having clearly "learned" the tools of the gold rigging trade, has earned a record $1 billion in revenue so far in 2020 from trading, storing and financing precious metals, vastly outperforming rival banks.
The math simplified: JPM has spent $1 billion over the lifetime of its precious metals rigging, ensuring it has full indemnity from future manipulation claims, allowing allow it to make $1 billion in revenue in just one year. Truly a remarkable IRR, and proving yet again, that on Wall Street crime not only pays, but has a 1-+year payback period.
While the coronavirus has created a bonanza for investment banks dealing in gold, silver and other precious metals by triggering massive investor purchases and rupturing the normal workings of the market, JPMorgan has dominated, growing its share of the market according to Reuters.
https://www.zerohedge.com/markets/jpmorgan-makes-1-billion-gold-trading-after-being-fined-1-billion-manipulating-gold-market
Mueller Investigator Andrew Weissmann Calls for Biden DOJ to Prosecute Trump
Andrew Weissmann, an MSNBC contributor and top deputy to former special counsel Robert Mueller, is calling on former Vice President Joe Biden to prosecute President Donald Trump, assuming he will be inaugurated in January.
Weissmann, in an op-ed for the New York Times that the next Department of Justice "should investigate Mr. Trump and, if warranted, prosecute him for potential federal crimes."
"Mr. Trump's criminal exposure is clear," he said, adding that there is "ample evidence to support a charge that Mr. Trump obstructed justice," in the Mueller probe, which cleared the president of any criminal wrongdoing between himself and the Russian government during his White House transition. Weissmann then floated the possibility that President Trump could "pardon not just his family and friends before leaving office but also himself in order to avoid federal criminal liability."
"In short, being president should mean you are more accountable, not less, to the rule of law," he concluded.
Weissmann's op-ed comes after the former Mueller prosecutor compared President Trump to Nazi Germany Dictator Adolf Hitler.
"For those people who say we should appease Trump, how did that approach go for Neville Chamberlain," he wrote on Twitter.
In September, Weissmann seemingly threw Mueller under the bus by lamenting that they "could have done more" in their investigation into President Trump.
"Had we given it our all — had we used all available tools to uncover the truth, undeterred by the onslaught of the president's unique powers to undermine our efforts?" he wrote in The Atlantic. "I know the hard answer to that simple question: We could have done more."
https://www.breitbart.com/politics/2020/11/24/mueller-investigator-andrew-weissman-calls-for-biden-doj-to-prosecute-trump/
Statistical Analysis Points to Fraud in Wisconsin, Michigan, and Georgia
By The Red Elephants - November 24, 2020
Executive Summary
In the early hours of November 4th, 2020, Democratic candidate Joe Biden received several major "vote spikes" that substantially — and decisively — improved his electoral position in Michigan, Wisconsin, and Georgia. Much skepticism and uncertainty surrounds these "vote spikes." Critics point to suspicious vote counting practices, extreme differences between the two major candidates' vote counts, and the timing of the vote updates, among other factors, to cast doubt on the legitimacy of some of these spikes. While data analysis cannot on its own demonstrate fraud or systemic issues, it can point us to statistically anomalous cases that invite further scrutiny. This is one such case: Our analysis finds that a few key vote updates in competitive states were unusually large in size and had an unusually high Biden-to-Trump ratio. We demonstrate the results differ enough from expected results to be cause for concern. With this report, we rely only on publicly available data from the New York Times to identify and analyze statistical anomalies in key states. Looking at 8,954 individual vote updates (differences in vote totals for each candidate between successive changes to the running vote totals, colloquially also referred to as "dumps" or "batches"), we discover a remarkably consistent mathematical property: there is a clear inverse relationship between difference in candidates' vote counts and and the ratio of the vote counts. (In other words, it's not surprising to see vote updates with large margins, and it's not surprising to see vote updates with very large ratios of support between the candidates, but it is surprising to see vote updates which are both). The significance of this property will be further explained in later sections of this report. Nearly every vote update, across states of all sizes and political leanings follow this statistical pattern. A very small number, however, are especially aberrant. Of the seven vote updates which follow the pattern the least, four individual vote updates — two in Michigan, one in Wisconsin, and one in Georgia — were particularly anomalous and influential with respect to this property and all occurred within the same five hour window. In particular, we are able to quantify the extent of compliance with this property and discover that, of the 8,954 vote updates used in the analysis, these four decisive updates were the 1st, 2nd, 4th, and 7th most anomalous updates in the entire data set. Not only does each of these vote updates not follow the generally observed pattern, but the anomalous behavior of these updates is particularly extreme. That is, these vote updates are outliers of the outliers.
The four vote updates in question are:
An update in Michigan listed as of 6:31AM Eastern Time on November 4th, 2020, which shows 141,258 votes for Joe Biden and 5,968 votes for Donald Trump
An update in Wisconsin listed as 3:42AM Central Time on November 4th, 2020, which shows 143,379 votes for Joe Biden and 25,163 votes for Donald Trump
A vote update in Georgia listed at 1:34AM Eastern Time on November 4th, 2020, which shows 136,155 votes for Joe Biden and 29,115 votes for Donald Trump
An update in Michigan listed as of 3:50AM Eastern Time on November 4th, 2020, which shows 54,497 votes for Joe Biden and 4,718 votes for Donald Trump
This report predicts what these vote updates would have looked like, had they followed the same pattern as the vast majority of the 8,950 others. We find that the extents of the respective anomalies here are more than the margin of victory in all three states — Michigan, Wisconsin, and Georgia — which collectively represent forty-two electoral votes.
Extensive mathematical detail is provided and the data and the code (for the data-curation, data transformation, plotting, and modeling) are all attached in the appendix to this document[1].
https://theredelephants.com/statistical-analysis-points-to-fraud-in-wisconsin-michigan-and-georgia/
Barr Drops another Hammer — Dem Lawmaker ARRESTED
Barr Drops The Hammer — Dem Lawmaker ARRESTED https://t.co/inhcawvfg5

— Chuck Woolery (@chuckwoolery) November 24, 2020
Democrat Cincinnati Council Member Arrested, Charged in Bribery Scheme: DOJ Announces
Fraud Witnessed in Detroit!
Wow!! Ms. Articia Bomer witnessed ballot fraud in Detroit and explains how it was done!https://t.co/GRuBw4cDqm

— Ron (@CodeMonkeyZ) November 24, 2020
The Election Conspiracy is a Massive Criminal Fraud
.@SidneyPowell1: Election conspiracy "Is a massive criminal voter fraud." pic.twitter.com/HUPegUl817

— Hizbullah Khan (@HizbkKhan) November 24, 2020
Arizona gave Dems a 35,000 Vote Head Start!
"In Arizona There Were 35,000 Votes Given to Every Democrat Candidate Just to Start the Voting Off" — Sidney Powell Drops a MOAB on AZ DEMOCRATS — COULD FLIP STATE!
https://www.thegatewaypundit.com/2020/11/arizona-35000-votes-given-every-democrat-candidate-just-start-voting-off-sidney-powell-drops-moab-az-democrats-flip-state/