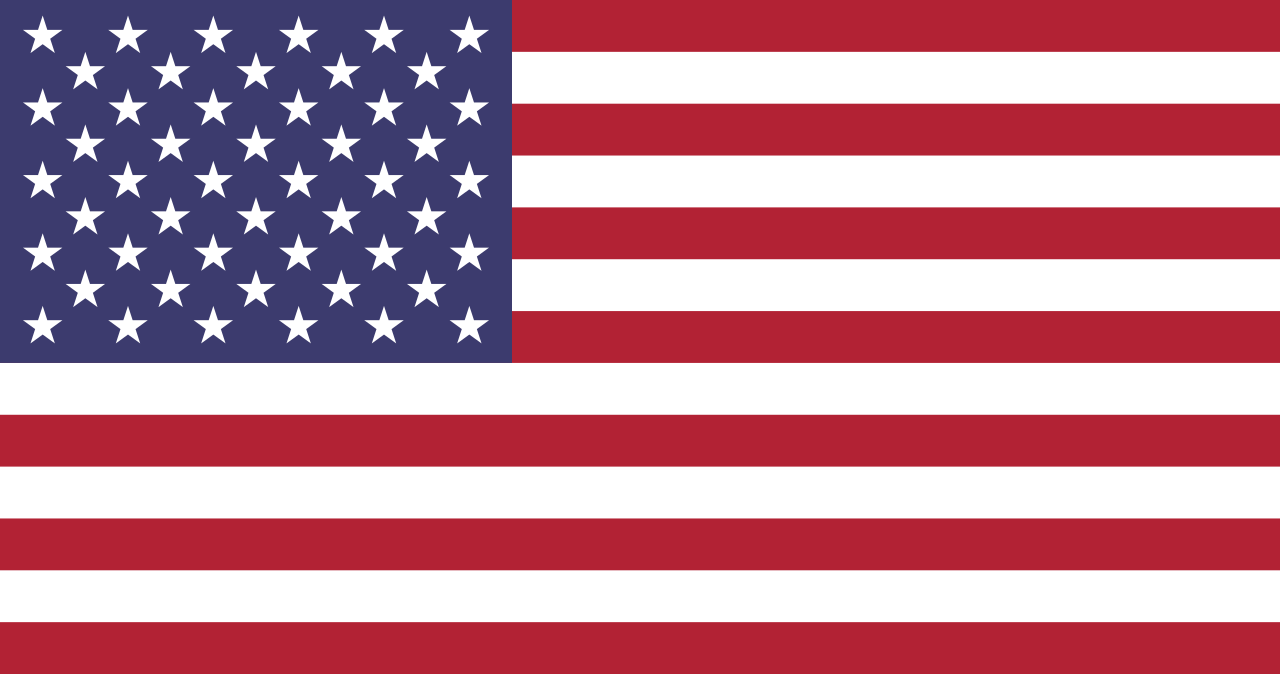 Send Me
Then I heard the voice of the Lord saying, "Whom shall I send? And who will go for us?" And I said, "Here am I. Send me!"

 - Isaiah 6:8
"We hold these truths to be self-evident: that all men are created equal; that they are endowed by their Creator with certain unalienable rights; that among these are life, liberty, and the pursuit of happiness."
DIPLOMATIC, INFORMATION, MILITARY, ECONOMIC, FINANCIAL, INTELLIGENCE, LAW-ENFORCEMENT  (DIMEFIL)
Strategy:   "Hold out baits to entice the enemy. Feign disorder, and crush him."
Sun Tzu, The Art of War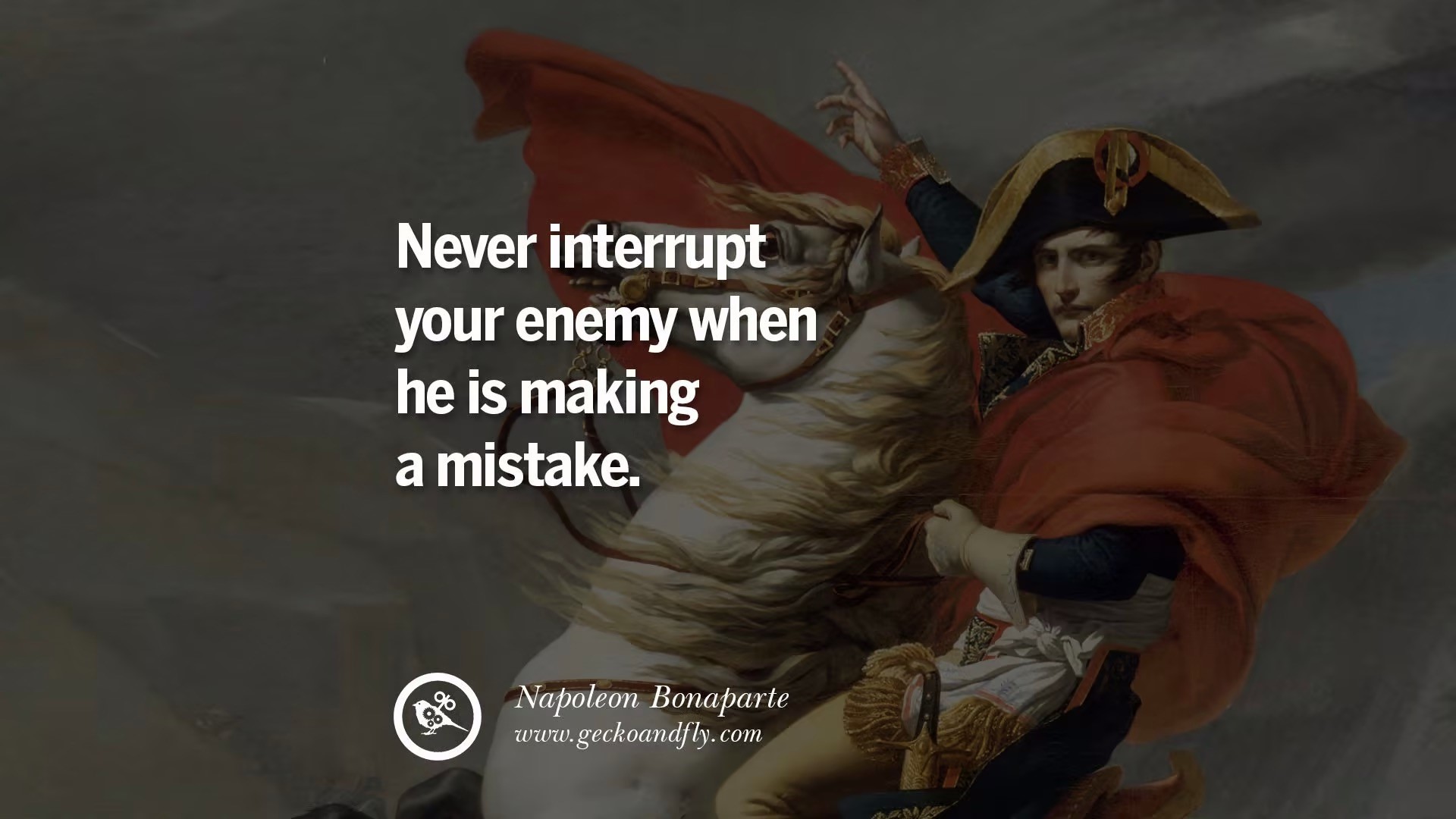 Operations Update/Big Picture Plan
USA Federal Election Timeline
Dec. 8 — Last day for states to resolve election disputes
States must certify election outcomes at least six days before the Electoral College meets — known as the "safe harbor" deadline — if they want to avoid Congress getting involved in resolving potential disputes. That means any court challenges to state election results must be settled by Dec. 8, 2020.
If states certify election outcomes by this deadline, Congress must accept the results as valid.
Dec. 14 — Electors cast their ballots
Electors meet in their respective states to cast their ballots for president and vice president on the second Monday after the second Wednesday in December.In every state except Nebraska and Maine, electors vote on a "winner takes all" basis, meaning whichever candidate wins the state's presidential race receives all of the state's electoral votes.Electors send certificates of their vote to various officials, including Vice President Mike Pence, serving as president of the Senate.
Dec. 23 — President of the Senate receives electoral vote certificates
Pence must receive the formal electoral vote certificates no later than nine days after electors meet.
Jan. 6 — Congress counts electoral votes
The House and Senate convene for a joint session on Jan. 6 to count electoral votes. Pence presides over the process as president of the Senate and announces the results. The candidate that receives at least 270 out of 538 electoral votes becomes the next president.Any objections to the electoral votes must be submitted in writing and signed by at least one House and one Senate member. If an objection arises, the two chambers consider the objection separately.
Jan. 20 — Inauguration Day
The president-elect and vice president-elect are sworn into office and officially become the president and vice president of the United States on Inauguration Day.
This Day in History: Nov. 26
Americans observe day of thanksgiving set aside by President George Washington to mark adoption of US Constitution; 'Casablanca,' starring Humphrey Bogart and Ingrid Bergman, has its world premiere
https://www.foxnews.com/us/this-day-in-history-nov-26
He's making a list, checking it twice...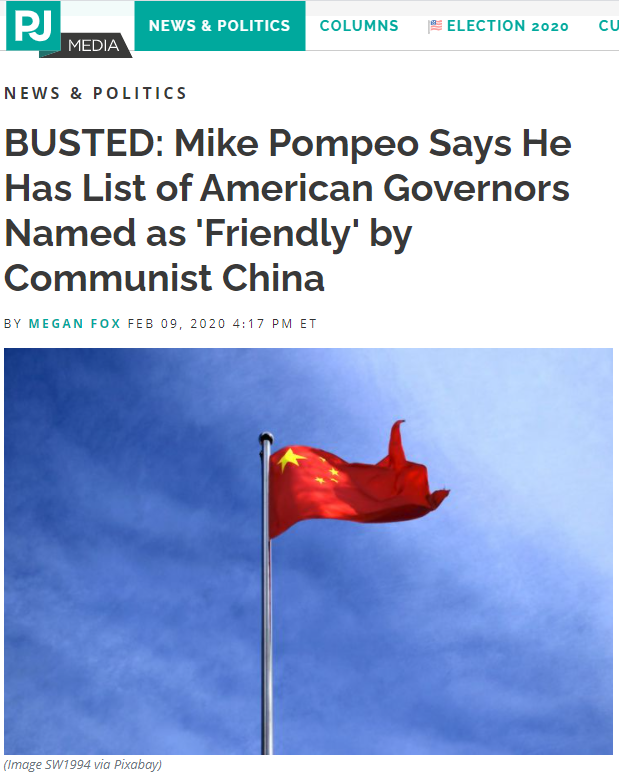 https://pjmedia.com/news-and-politics/megan-fox/2020/02/09/busted-mike-pompeo-says-he-has-list-of-american-governors-compromised-by-communist-china-n381385
Sidney Powell sues Georgia officials, alleging massive scheme to rig election for Joe Biden
Prominent defense lawyer says scheme centered around modern 'ballot stuffing' hidden by voter machine algorithms
Prominent defense attorney Sidney Powell sued Georgia's top officials late Wednesday, alleging in federal court that the GOP-run state government permitted a massive voter fraud scheme that rigged the Nov. 3 election in favor of Democrat Joe Biden. The suit was filed in U.S. District Court in Atlanta on behalf of several Georgia residents, electors and Republican Party officials and named Gov. Brian Kemp, Secretary of State Brad Raffensperger and state election board members as defendants. The 104-page complaint asked the court to issue an injunction "prohibiting the Governor and Secretary of State from transmitting the currently certified results to the Electoral College based on the overwhelming evidence of election tampering." "The fraud was executed by many means, but the most fundamentally troubling, insidious, and egregious is the systemic adaptation of old-fashioned 'ballot-stuffing,'" Powell's suit alleged. "It has now been amplified and rendered virtually invisible by computer software created and run by domestic and foreign actors for that very purpose. Mathematical and statistical anomalies rising to the level of impossibilities, as shown by affidavits of multiple witnesses, documentation, and expert testimony evince this scheme across the state of Georgia. "This scheme and artifice to defraud affected tens of thousands of votes in Georgia alone and 'rigged' the election in Georgia for Joe Biden," the suit added.
Powell's suit made a variety of allegations, including that:
At least 96,600 absentee ballots were requested and counted but were never recorded as being returned to county election boards by the voter. "Thus, at a minimum, 96,600 votes must be disregarded," the suit said.
Kemp and Raffensperger "rushed through the purchase of Dominion voting machines and software in 2019 for the 2020 Presidential Election" without due diligence and disregarded safety concerns. "There is incontrovertible physical evidence that the standards of physical security of the voting machines and the software were breached, and machines were connected to the internet in violation of professional standards and state and federal laws."
Fulton County election workers used a claim of a water leak to evacuate poll watchers and workers for several hours on Election night, even as "several election workers remained unsupervised and unchallenged working at the computers for the voting tabulation machines until after 1:00 AM.
State officials in a settlement with Democratic parties made changes to election procedures that violated both state law and the U.S. Constitution.
The suit asked for more than a dozen remedies including an injunction blocking the state's certified results showing Biden as winning by 12,000 votes from being sent to the Electoral College, an audit where signatures are matched, the impounding of election machines, and the securing of video surveillance tapes from vote-counting settings. The suit was filed the same day Powell's high profile client, former national security adviser Michael Flynn, was granted a full pardon by President Trump in the Russia case. Georgia officials have repeatedly denied wrongdoing and said they are confident in the final tallies of votes after an audit last week.
https://justthenews.com/politics-policy/elections/sidney-powell-sues-georgia-officials-alleging-massive-scheme-rig-election
Georgia Complaint
https://justthenews.com/sites/default/files/2020-11/COMPLAINT-CJ-PEARSON-V.-KEMP-11.25.2020.pdf
YOU GUYS, YOU GUYS, YOU GUYS… GET IN HERE!!! Did someone say Capitol Punishment options. Oh my?
https://www.independent.co.uk/news/world/americas/us-politics/trump-death-penalty-firing-squads-b1761933.html
https://www.businessinsider.com/doj-looking-to-bring-back-firing-squads-electrocutions-for-executions-2020-11
NEW LAWSUIT Filed in State of Georgia By Trump Legal Team! — Separate from Sidney Powell — AFFECTS THOUSANDS OF ILLEGAL VOTES
Trump Attorney Phillip Kline announced a new Georgia lawsuit on Wednesday afternoon!The Armistad Project filed lawsuit contesting GA results, citing expert opinion "that well over 100,000 illegal votes were improperly counted, while tens of thousands of legal votes were not counted."
https://www.thegatewaypundit.com/2020/11/breaking-new-lawsuit-filed-state-georgia-trump-legal-team-separate-sidney-powell-affects-thousands-illegal-votes/
3 Things to Be prepared for when President Trump is declared the winner. Opinion piece:
https://noqreport.com/2020/11/26/3-things-to-prepare-for-when-president-trump-is-declared-the-winner/
Sidney was ALSO releasing the Kraken in Michigan...
Here's the Michigan filing:
https://defendingtherepublic.org/wp-content/uploads/2020/11/Michigan-Complaint.pdf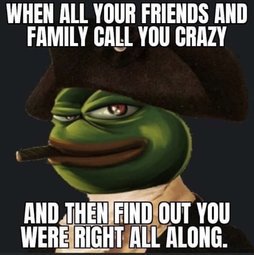 Department of Defense
Here comes the boom 💥@USMC Marines conduct live-fire mortar training in Kuwait 🇰🇼 pic.twitter.com/TJtYuym8yP

— Department of Defense 🇺🇸 (@DeptofDefense) November 25, 2020
Find, Fix, Finish, Exploit, Analyze, and Disseminate (F3EAD)
"Information and Intelligence" is the "Fire and Maneuver"

- Major General Michael Flynn, March 2011.
Find, Fix, Finish, Exploit, Analyze, and Disseminate (F3EAD), pronounced "F-three-e-a-d" or "feed," is a version of the targeting methodology utilized by the special operations forces (SOF) responsible for some of the most widely-publicized missions in support of overseas contingency operations. F3EAD is a system that allows SOF to anticipate and predict enemy operations, identify, locate, and target enemy forces, and to perform intelligence exploitation and analysis of captured enemy personnel and materiel. Central to the F3EAD process is the functional fusion of operations and intelligence functions throughout the SOF organization. In F3EAD, commanders establish targeting priorities, the intelligence system provides the direction to the target, and the operations system performs the decisive operations necessary to accomplish the SOF mission. This paper explains the F3EAD process, examines how it is used by SOF and general purpose forces, and provides recommendations for its further implementation and inclusion into formal doctrine.
https://smallwarsjournal.com/jrnl/art/f3ead-opsintel-fusion-"feeds"-the-sof-targeting-process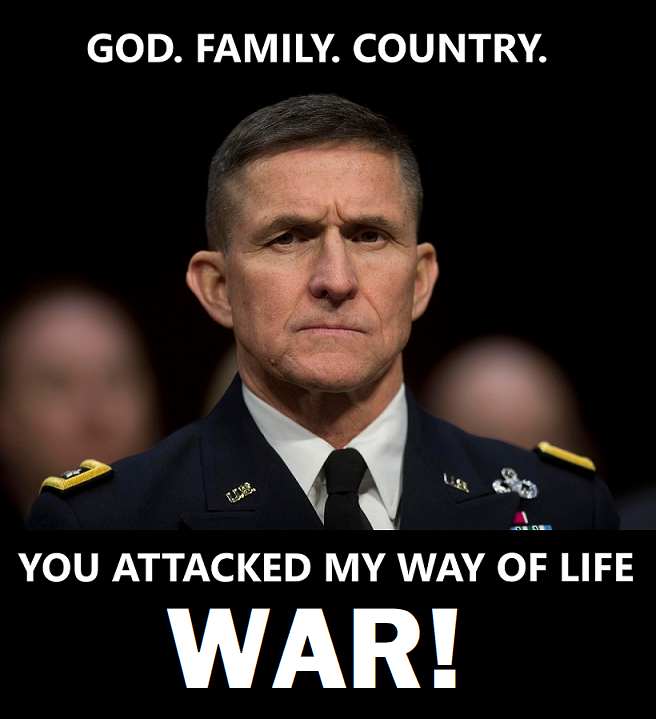 Nothing to report at this time....
He seems like a nice guy....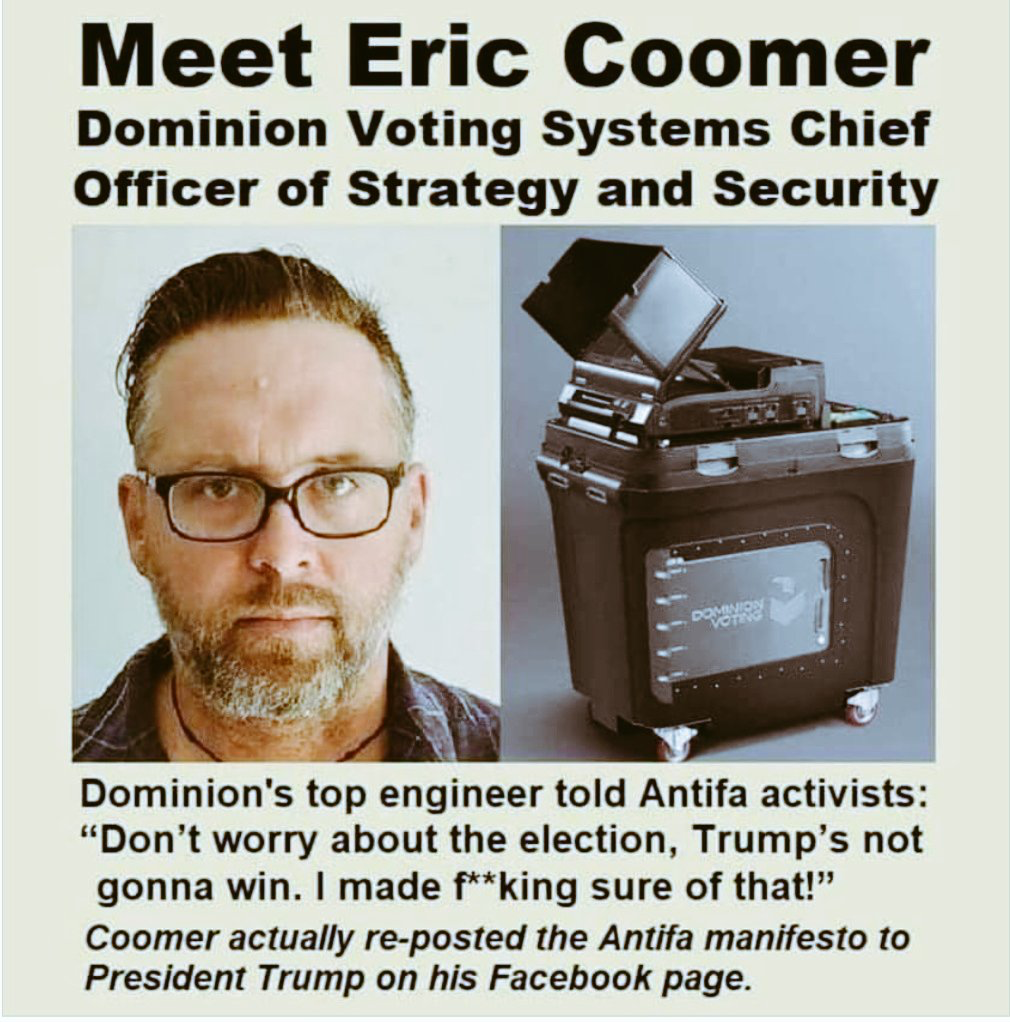 Florida Gov. Ron DeSantis has pushed through a measure banning local cities from enforcing mask mandates amid sky-high statewide coronavirus infection rates, according to a report Wednesday.
The measure, which extends an executive order DeSantis signed in September, prevents local governments from fining folks who fail to mask up — and from ordering restaurants to close without public health or economic data to justify the move, according to clickorlando.com.
The order signals the Sunshine State's move into "phase 3" of the pandemic — meaning restaurants, bars and salons will be allowed to reopen at full capacity, the outlet reported.
https://nypost.com/2020/11/25/florida-gov-ron-desantis-extends-order-banning-local-mask-mandates
Federal Judge strikes down Governor Beshear's order halting in-person instruction at private religious schools in Kentucky. Judge says the order violates the US Constitution.
Judge: Beshear can't halt in-person instruction at private religious schools in Kentucky
A federal judge ruled religious schools are exempt from Kentucky Gov. Andy Beshear's order for schools to stop in-person classes amid the pandemic.
courier-journal.com
https://www.courier-journal.com/story/news/education/2020/11/25/beshear-restrictions-judge-upholds-kentucky-schools-in-person-classes-ban/6416652002/
Nine useful articles and data points showcasing 2020's election theft
There's a growing body of detailed information explaining both the traditional election fraud and the computer vote theft that threw this election to Biden.  Indeed, in the past weeks, our American Thinker authors have added greatly to that body of work.  Today, though, there was an explosion of information — including Rudy Giuliani's stunning statements before the Pennsylvania Legislature — so I wanted to put a road map together for you in a single post.
Fasten your seatbelts and hold on to your hats, because this is going to be a wild ride of amazing, horrifying, and fascinating information about the greatest election heist in American history.
While speaking before the Pennsylvania Legislature, Rudy Giuliani introduced a stunning fact: Pennsylvania sent out 1,823,148 absentee or mail-in ballots.  It logged that voters returned approximately 1.4 million of those mail-in ballots.  Fair enough.  Where things get hinky is that Pennsylvania counted 2.5 million mail-in ballots following the election.  Giuliani also referenced mail-in ballots that were returned before they were mailed, the day they were mailed, or the day after they were mailed:


This video is a bombshell.....any normal person can see this is absolute fraud of 800k votes......

Even the crowd gasps..... pic.twitter.com/33whoS3VSG

— Sol🎬 (@Solmemes1) November 26, 2020

One witness whom Giuliani questioned testified about the normal appearance of real-time vote-tallying graphs, even if one candidate is far ahead of the other.  No matter what, there's always a smooth curve rising up on the graph.  When there's a huge spike, it signals fraud.  The witness described almost 604,000 votes arriving at once as a huge bolus for Biden, with slightly over 3,200 votes for Trump.


.@RudyGiuliani: Of the 600K votes added during curious "spikes" in PA, how many went to Biden?

Witness: "I think our figures were about 570-some-odd-thousand."

"And how much for Trump?

Witness: "I think it was a little over 3,200."

*crowd erupts in gasps, laughter* pic.twitter.com/jV3BOI3qY2

— The First (@TheFirstonTV) November 25, 2020

Gregory Strenstrom testified before the Pennsylvania Legislature that USB drives with data were missing, that people were walking around with bags of USBs that they plugged into voting machines, that the chain of custody for drives and ballots was broken, that unopened mail-in ballots and 47 USB cards vanished, and that various other documents and records were destroyed.As a reminder, it's illegal to destroy voting records.  Moreover, the doctrine of spoliation holds that when people destroy records they're required to maintain, the law will presume that the records were adverse to them.
"Anomalies in Vote Counts and Their Effects on Election 2020."  We've been hearing since November 4 about those bizarre vote spikes for Biden, all of which occurred in the wee hours of the morning.  If you mention them to a Biden-supporter, you'll find them dismissed.  You'll be told that it was normal for Biden to receive votes in the hundreds of thousands, all at once, because he was the king of mail-in ballots.At the link, you can see a summary of all of those weird spikes in Michigan, Wisconsin, and Georgia, none of which can be explained away simply by saying "mail-in ballots."  There's math, but it's accessible and will help you understand what everyone is talking about.
"2020 Election: Could Trump's claims have merit?"  This is another analysis of the voting data from Georgia, Michigan, Pennsylvania, and Wisconsin showing data spikes that cannot be accounted for in the natural order of things.
Russell Ramsland, Jr., is a co-founder of Allied Security Operations Group, LLC (ASOG).  His company has been tracking problems with computer voting systems (including Dominion and Smartmatic) for years.  You can read here his affidavit explaining how the computer data show vote manipulation in the contested states.  I especially appreciate the huge voter turnout for Biden, with many places recording that more than 100% of registered voters showed up.Additionally, I cannot recommend highly enough the following 45-minute PowerPoint discussion that Ramsland gave for Jerome Corsi's broadcast.  It's not specifically about the election.  Instead, it is about how these computer systems work and why they are so vulnerable to fraud.  I thought I'd be a bit bored with all the technical information, but I was mesmerized.  If you want to understand inexplicable elections (including, in my opinion, Obama's 2012 re-election), this video is a must-see:

(I assume that Democrats didn't bring significant fraud to the 2016 election because they didn't think they had to.  They were so confident that Hillary couldn't lose that they skipped taking out their "insurance policy.")

Joseph Hippolito has a solid summary of the facts showing why Trump will win when all the fraud is exposed.  You might want to pair reading it with reading the complaint Sidney Powell filed in Georgia just before midnight on Wednesday.
The Thomas More Society's Amistad Project filed a lawsuit in Georgia "arguing that more than 200,000 votes in Georgia may have been either illegally counted or improperly uncounted."  This number matters because Biden's alleged lead over Trump is only a little over 12,000 votes.
And here's a bonus (hat tip: Gateway Pundit) just to remind you about the huge wellspring of love those 80 million Americans who (ahem) "voted" for Joe Biden feel for the man:


He's very popular thohttps://t.co/bcsjEDWPbE

— Dr. Richard Harambe (@Richard_Harambe) November 26, 2020
https://www.americanthinker.com/blog/2020/11/nine_useful_articles_and_data_points_showcasing_2020s_election_theft.html