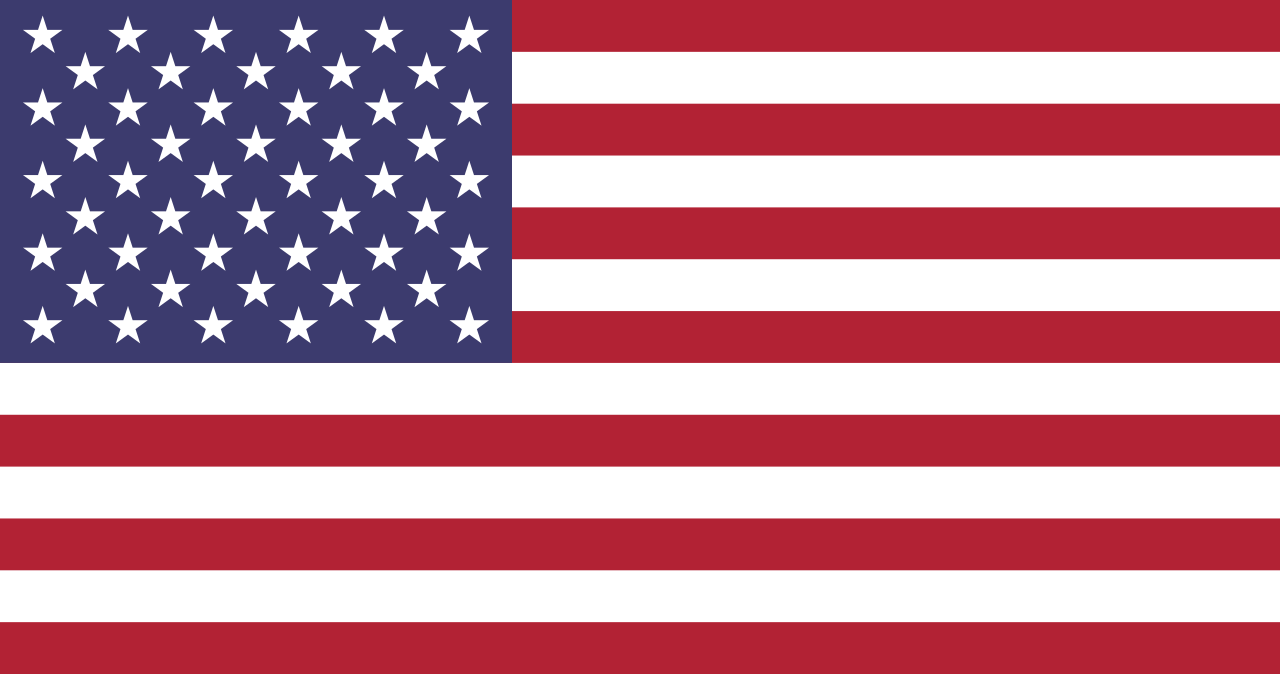 "We hold these truths to be self-evident: that all men are created equal; that they are endowed by their Creator with certain unalienable rights; that among these are life, liberty, and the pursuit of happiness."
DIPLOMATIC, INFORMATION, MILITARY, ECONOMIC, FINANCIAL, INTELLIGENCE, LAW-ENFORCEMENT  (DIMEFIL)
Strategy:   "Hold out baits to entice the enemy. Feign disorder, and crush him."
Sun Tzu, The Art of War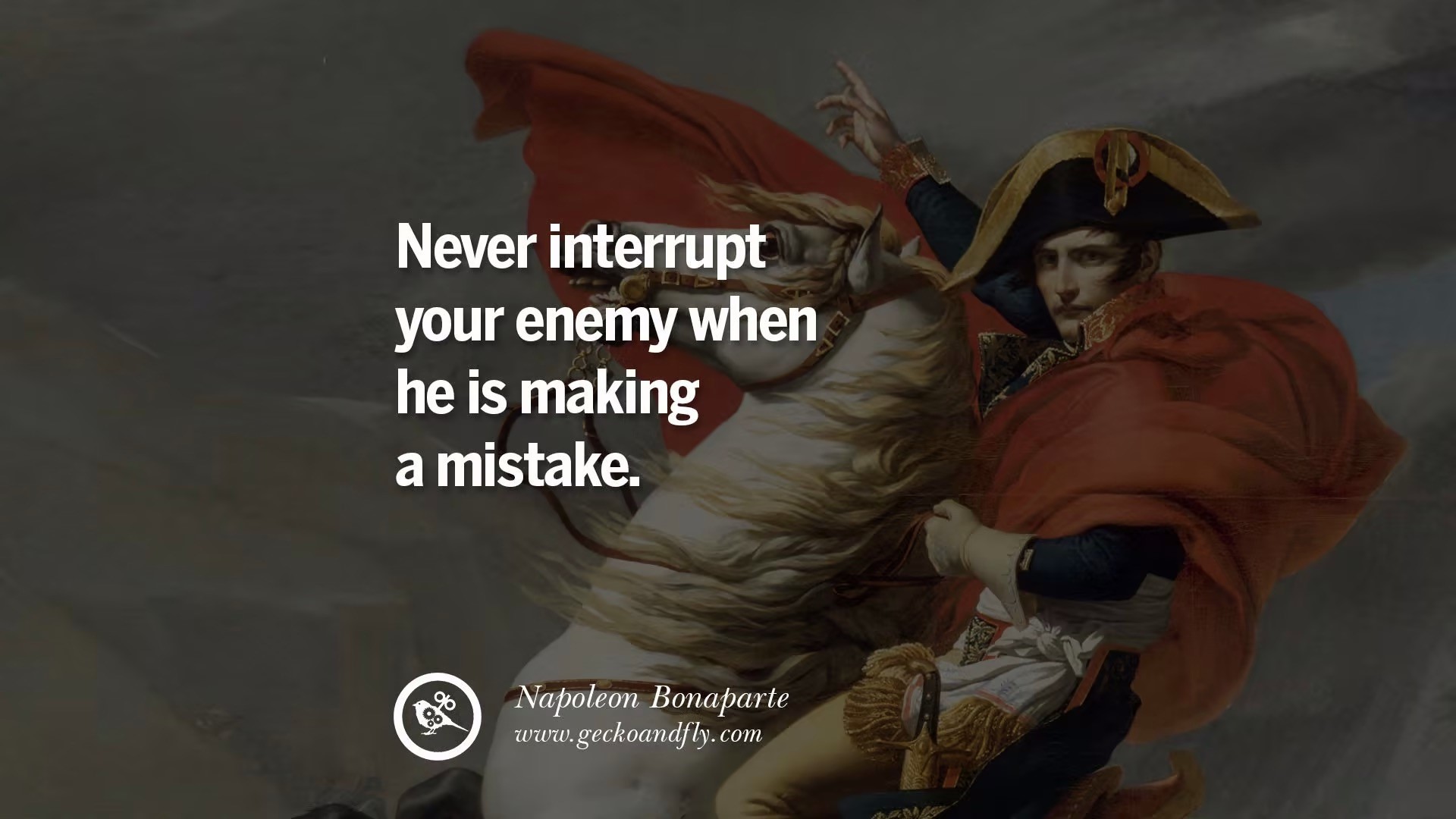 Operations Update/Big Picture Plan
USA Federal Election Timeline
Dec. 8 — Last day for states to resolve election disputes
States must certify election outcomes at least six days before the Electoral College meets — known as the "safe harbor" deadline — if they want to avoid Congress getting involved in resolving potential disputes. That means any court challenges to state election results must be settled by Dec. 8, 2020.
If states certify election outcomes by this deadline, Congress must accept the results as valid.
Dec. 14 — Electors cast their ballots
Electors meet in their respective states to cast their ballots for president and vice president on the second Monday after the second Wednesday in December.In every state except Nebraska and Maine, electors vote on a "winner takes all" basis, meaning whichever candidate wins the state's presidential race receives all of the state's electoral votes.Electors send certificates of their vote to various officials, including Vice President Mike Pence, serving as president of the Senate.
Dec. 23 — President of the Senate receives electoral vote certificates
Pence must receive the formal electoral vote certificates no later than nine days after electors meet.
Jan. 6 — Congress counts electoral votes
The House and Senate convene for a joint session on Jan. 6 to count electoral votes. Pence presides over the process as president of the Senate and announces the results. The candidate that receives at least 270 out of 538 electoral votes becomes the next president.Any objections to the electoral votes must be submitted in writing and signed by at least one House and one Senate member. If an objection arises, the two chambers consider the objection separately.
Jan. 20 — Inauguration Day
The president-elect and vice president-elect are sworn into office and officially become the president and vice president of the United States on Inauguration Day.
Nothing to report at this time....
The Ukrainian Coup of 2014
https://theduran.com/how-the-western-press-lied-about-the-2014-coup-in-ukraine/
A little Clowns, Kissinger and Nixon Diplomacy History
Kissinger's Influence Over the U.S.-Backed Military Coup to Overthrow Socialism in Chile
New details are emerging of the Central Intelligence Agency's (CIA) involvement in Chile against Salvador Allende. "We have to do everything we can to hurt [Allende] and bring him down," U.S. Secretary of Defence Melvin Laird stated in a meeting for a select group of officials after the socialist win in Chile.
From the day of Allende's inauguration as president, U.S. President Richard Nixon and his National Security Adviser, Henry Kissinger, schemed with the CIA to overthrown Allende, who was perceived as a democratically-elected threat and a possible influence in the region and in Europe.
Two main scenarios were drawn up by Kissinger – establishing a "modus vivendi" with Allende's government, while backing the opposition parties until the next election to influence voter change, or a military coup, which was the CIA's preferred tactic. For the U.S., which used democracy propaganda to justify its intervention in Latin America and across the world, there was nothing amiss with destroying Chile's long democratic tradition by backing a military-coup, ostensibly in the name of democracy.
A declassified document detailing a memorandum of conversation, dated November 6, 1970, illustrates Kissinger's insistence on using overt hostility against Allende's government. His least favourite tactic is the modus vivendi, for fear that Allende "will consolidate hi position and then move against us."
The Under-Secretary of State John Irwin supports Kissinger's argument by insisting that the U.S. should play to the Chilean opposition in order to bring about Allende's downfall. "We should be hostile only if we can be sure it will have a significant effect on the internal forces there in a way that will hurt Allende and prevent his consolidation. This means we may have to do things we would not want to do."
Of particular note is U.S. President Richard Nixon's mention of the military, in contrast to "the others", meaning the intellectuals of Chilean society, who he says "are not subject to our influence." The plan to boost the military complex in Latin America while destabilizing Allende's government economically. Brazil and Argentina are mentioned as potential U.S. allies in the region – two countries which would be part of Operation Condor – the U.S.-backed regional collaboration in Latin America which sought to eliminate "Marxist subversion" and which adopted Chilean dictator Augusto Pinochet's tactics of kidnappings, torture, murder and disappearance.
This emphasis on the military also ties into the briefing by the CIA Director Richard Helms, who notes opposition to Allende's socialism among military officers. "There were some important elements in both the military and political establishments which perceived that Allende should not be allowed to bring a Marxist regime into office," the declassified document states.
https://www.strategic-culture.org/news/2020/11/26/kissinger-influence-over-us-backed-military-coup-overthrow-socialism-chile
From a thankful US Patriot:.... mission not done yet
https://uncoverdc.com/2020/11/26/a-personal-statement-from-general-flynn-to-america-faith-family-and-friendships/
BOOM!! That was no water main break in Georgia!
Poll Watcher Describes Numerious Irregularities in PA
https://m.theepochtimes.com/poll-watcher-describes-pennsylvania-election-irregularities-including-47-missing-usb-cards_3594549.html?utm_source=newsnoe&utm_medium=email&utm_campaign=breaking-2020-11-26-2
Detroit Absentee Ballots Irregularities Abound
https://www.thegatewaypundit.com/2020/11/suspicious-elections-absentee-data-detroit-36-absentee-ballots-returned-people-not-listed-sent-absentee-ballot/
Sidney Powell Retweeted
Elections Court Filing: Foreign Agents of Agressor Nations Had Access to US Voter Lists and Had Done So Recently
On Thanksgiving Day Sidney Powell retweeted two tweets by Liberty Times and Politics. The tweets included a court filing that includes information on the Dominion patents linked to China.
page 13. The document notes that the Dominion's Trump-hater Eric Coomer is the inventor of the application. This is shocking news.
Were any Americans aware that our election systems were so prone to attack and that foreign actors China and Iran had attempted to manipulate the results of our election?
https://www.thegatewaypundit.com/2020/11/wow-elections-court-filing-foreign-agents-agressor-nations-access-us-voter-lists-done-recently/
Mattis in trouble?
Former US Sec Defense (R) GEN Mattis failed to disclose role with global consultant tied to China in bombshell column Washington Times, by Rowan Scarborough
https://www.washingtontimes.com/news/2020/nov/25/james-mattis-failed-disclose-his-role-consultant-t/
The Left Approved of Obama Granting Clemency to Terrorists and Traitors, But Is Triggered by Flynn's Pardon
The political left went into a collective hissy fit at the news that President Trump granted a full pardon to former National Security Advisor Lt. Gen. Michael Flynn. If there was ever a case where there was a miscarriage of justice, it was this one, and the pardon was a long time coming. Flynn was set up by the Obama administration and railroaded by the FBI. Simply put, they went after him for something that was not a crime, then set up a perjury trap for him in order to get him fired as Trump's national security advisor. Obama officials also withheld exculpatory evidence, launched and carried out a bogus investigation over claims of Russian collusion where there was no empirical evidence.
The efforts to target Flynn went all the way to the top. In fact, evidence shows that former Vice President Joe Biden suggested using the Logan Act to go after Flynn.
As George Washington University law professor Jonathan Turley noted, however, the pardon shouldn't have even been necessary. The case should have been dropped months ago after evidence presented by Flynn's lawyer, Sidney Powell, showed that "corrupt agents" threatened Flynn's son to pressure him into pleading guilty.
Nevertheless, the usual suspects on the left fell over each other to condemn the pardon.
But when Barack Obama pardoned retired Marine Corps general James E. Cartwright, who pleaded guilty to charges of lying to the FBI, just days before leaving office in 2017, they weren't triggered at all.
Cartwright served as vice chairman of the Joint Chiefs of Staff under Obama, and was "a key member of Mr. Obama's national security team in his first term and earned a reputation as the president's favorite general," according to the New York Times. Cartwright had leaked classified information regarding Iran's nuclear program to the media and lied to FBI officials investigating those leaks. He faced up to two years in prison before Obama pardoned him. Obama reportedly based his decision to pardon the former general on Cartwright's "description of his motive, as well as because of a letter by Mr. Sanger saying that he had already learned about the program before speaking to the general and that the conversation with the general informed his thinking about which information to withhold." Cartwright had only pleaded guilty to misleading the FBI, not to disclosing classified information. But the pardon of Michael Flynn was "undeserved, unprincipled, and one more stain on President Trump's rapidly diminishing legacy," according to Jerry Nadler. Yeah, okay. Whatever. There are far worse acts of clemency by Obama that the political left condoned, including those for terrorists and traitors. Remember when Barack Obama commuted the sentence of Bradley Manning (you may also know him as Chelsea), who leaked hundreds of thousands of sensitive government documents to WikiLeaks? He was convicted in 2013 and sentenced to 35 years in prison. Manning was a traitor in every sense, but became a hero of the political left for declaring himself to be transgender, and Obama made his controversial commutation just days before leaving office. Manning maintains hero status amongst the left today.
https://pjmedia.com/news-and-politics/matt-margolis/2020/11/26/the-left-approved-of-obama-granting-clemency-to-terrorists-and-traitors-but-is-triggered-by-flynns-pardon-n1175073
From Lin Wood
Happy Thanksgiving! https://t.co/fujZmYILUq

— U.S. Army (@USArmy) November 26, 2020
Who got pardoned yesterday?

And guess who worked under Gen Flynn's command of the Defense Intelligence Agency

Guess who Gen Flynn brought with him to the White House when he became Director of National Intelligence

Guess who Special Operations now reports to#KrakenOnSteroids pic.twitter.com/Fz0kyXlUcB

— Major Patriot (@MajorPatriot) November 26, 2020
Hundreds of Millions of Dollars Spent on Dominion Voting Machines in Numerous Swing States Before 2020 Election
https://www.thegatewaypundit.com/2020/11/hundreds-millions-dollars-spent-dominion-voting-machines-numerous-swing-states-2020-election/
Trump Encourages Americans to Gather and Offer Thanks During Thanksgiving
Epoch Times, by Janita Kan
https://www.theepochtimes.com/trump-encourages-americans-to-gather-and-offer-thanks-during-thanksgiving_3593856.html
IBM more layoffs and downsizing...
https://www.ibtimes.com/ibm-layoffs-10000-job-cuts-expected-europe-uk-germany-most-affected-3089466
US Grants China's ByteDance New 7-Day Extension to Sell Tiktok
China-based ByteDance Technology Co.—which owns video-sharing app TikTok—has been granted a new seven-day extension to sell their popular app, according to a court filing.
The extension, granted by the Trump administration on Nov. 25, comes after President Donald Trump first ordered Bytedance to divest the app back in August within a 90-day timeframe. According to the filing, the new deadline will now be Dec. 4.
TikTok, wildly popular among American teens, has come under bipartisan scrutiny over national security and privacy concerns in relation to its Chinese ownership. The crux of the concern is that under a 2017 national intelligence law, Chinese companies are required to provide their data to the ruling Chinese Communist Party (CCP).
Under pressure from the U.S. government, ByteDance has been in talks for months to finalize a deal with Walmart Inc. and Oracle Corp. to shift TikTok's U.S. assets into a new entity.
A TikTok spokesperson did not immediately respond to an emailed request for comment from The Epoch Times.
https://www.theepochtimes.com/us-grants-chinas-bytedance-new-7-day-extension-to-sell-tiktok_3594660.html
Nothing to report at this time....
Nothing to report at this time....
Biden Labor Candidate Oversaw Fraudulent Payments to California Prison Inmates
https://freebeacon.com/democrats/biden-labor-candidate-oversaw-fraudulent-payments-to-california-prison-inmates/
Covid-19 'compliance units' hit Maryland streets after governor says Americans have 'no constitutional right' to refuse face masks
Maryland has deployed police "compliance units" across the state to ensure adherence to its Covid-19 restrictions at bars, restaurants and anywhere else people might gather, ramping up enforcement just in time for Thanksgiving.
The "High Visibility Compliance Units," announced by Republican Governor Larry Hogan earlier this week, hit the streets of Maryland on Wednesday, led by state troopers in coordination with local officials and law enforcement.
The units will "focus on educating the public about existing orders and protocols, preventing super-spreading events, and taking enforcement actions when necessary," Hogan's office said in a statement, adding that the patrols would "continue throughout the holiday season."
In addition to bars and restaurants, the operation will focus on venues that host gatherings, including nightclubs and banquet halls.
Several high-traffic downtown areas across Maryland will see a beefed up police presence, including in Baltimore City, Silver Spring, Bethesda, Bel Air, Fells Point, Allegheny County, Towson and Salisbury – the latter two being college towns with younger populations on average. The units will monitor crowd sizes, mask-wearing and social distancing at indoor venues.
Ahead of the Thanksgiving holiday, @MDSP is expanding its COVID-19 Compliance and Coordination Center and deploying High Visibility Compliance Units across the state. This operation will continue throughout the holiday season.

— Governor Larry Hogan (@GovLarryHogan) November 23, 2020
The new push to enforce the coronavirus regulations comes amid another wave of infections in the ongoing pandemic, prompting state and local leaders to enact similar policies across the US, including Pennsylvania Governor Tom Wolf, who said this week that police would be "stepping up efforts" to enforce a new "Covid-19 safety plan."
READ MORE: Maryland ups the ante on coronavirus quarantine enforcement with $5,000 fine or one year in PRISON
Hogan has taken a particularly harsh stance toward rule-breakers, insisting residents have no right to refuse to wear a face mask during the health crisis, which he compared to "a constitutional right to drive drunk" or to "yell 'fire' in a crowded movie theater."
We're talking about a quarter of a million people dying already – more than the Korean War, the Gulf War, and the Vietnam War added together. Which part don't you understand? You wear the mask. There's no constitutional right to walk around without a mask. We did it in 1918, I don't know why we can't do it now.
https://www.rt.com/usa/507851-maryland-covid-compliance-units/
WVA ?? Monday's ruling and Tuesday's order make the fifth court victory for Justice.
Three previous attempts to challenge Justice's executive orders have been rejected in Kanawha County Circuit Court by three separate judges over the last several months."
https://weirtondailytimes.com/news/local-news/2020/11/judge-upholds-west-virginia-mask-mandate/
Brilliant writing and irrefutable logic from Gorsuch #Scotus
Brilliant writing and irrefutable logic from Gorsuch #Scotus pic.twitter.com/GElBVTFzFN

— Dinesh D'Souza (@DineshDSouza) November 26, 2020