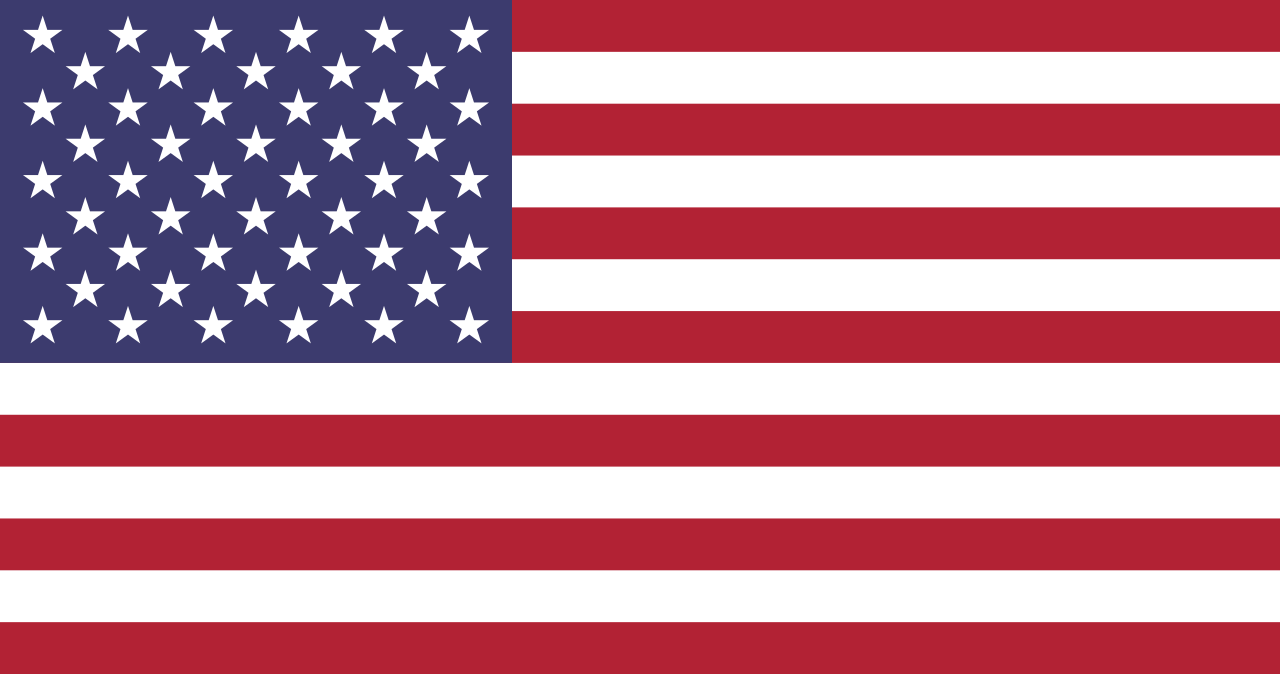 "We hold these truths to be self-evident: that all men are created equal; that they are endowed by their Creator with certain unalienable rights; that among these are life, liberty, and the pursuit of happiness."
DIPLOMATIC, INFORMATION, MILITARY, ECONOMIC, FINANCIAL, INTELLIGENCE, LAW-ENFORCEMENT  (DIMEFIL)
Strategy:   "Hold out baits to entice the enemy. Feign disorder, and crush him."

- Sun Tzu, The Art of War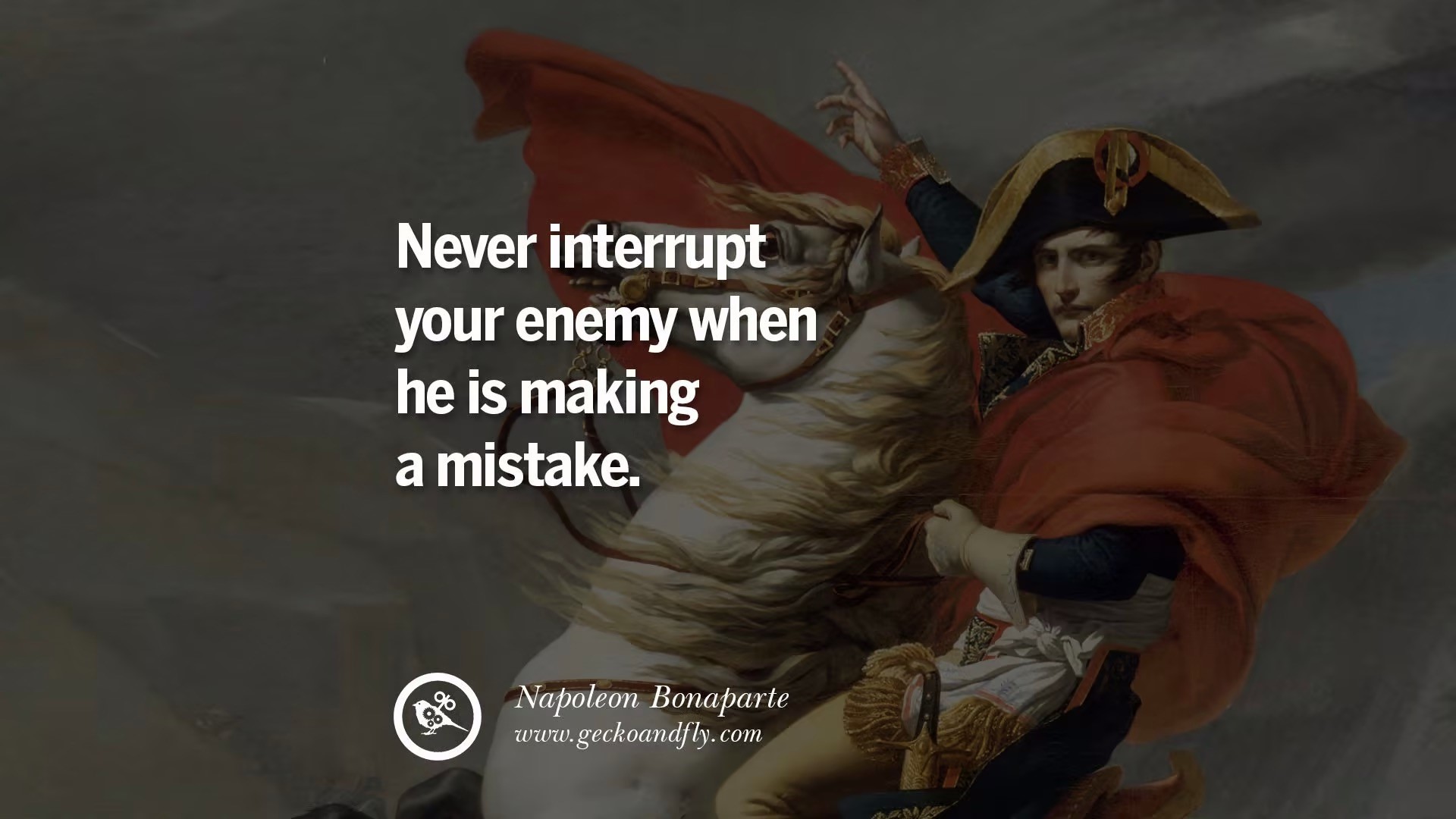 Operations Update/Big Picture Plan
USA Federal Election Timeline
Dec. 8 — Last day for states to resolve election disputes
States must certify election outcomes at least six days before the Electoral College meets — known as the "safe harbor" deadline — if they want to avoid Congress getting involved in resolving potential disputes. That means any court challenges to state election results must be settled by Dec. 8, 2020.
If states certify election outcomes by this deadline, Congress must accept the results as valid.
Dec. 14 — Electors cast their ballots
Electors meet in their respective states to cast their ballots for president and vice president on the second Monday after the second Wednesday in December.In every state except Nebraska and Maine, electors vote on a "winner takes all" basis, meaning whichever candidate wins the state's presidential race receives all of the state's electoral votes.Electors send certificates of their vote to various officials, including Vice President Mike Pence, serving as president of the Senate.
Dec. 23 — President of the Senate receives electoral vote certificates
Pence must receive the formal electoral vote certificates no later than nine days after electors meet.
Jan. 6 — Congress counts electoral votes
The House and Senate convene for a joint session on Jan. 6 to count electoral votes. Pence presides over the process as president of the Senate and announces the results. The candidate that receives at least 270 out of 538 electoral votes becomes the next president.Any objections to the electoral votes must be submitted in writing and signed by at least one House and one Senate member. If an objection arises, the two chambers consider the objection separately.
Jan. 20 — Inauguration Day
The president-elect and vice president-elect are sworn into office and officially become the president and vice president of the United States on Inauguration Day.
Nothing to report at this time....
Hungarians on 'Soros Puppet' George Clooney: 'Imbecile' Who Couldn't Find Their Country on Map
Hungarian politicians and conservative journalists slammed George Clooney as an "imbecile" who could not find their country on a map after he suggested the country's prime minister spreads "anger and hate", according to reports.
Speaking ahead of the release of a new post-apocalyptic film on Netflix, Clooney, 59, had said that "We weren't in the middle of a pandemic when [making the film], but there were still all these other elements, these elements of how much hate and anger all of us are experiencing in this moment of history, all over the world," adding: "Go to [President Jair] Bolsonaro in Brazil, or [Prime Minister Viktor] Orbán in Hungary. Look around: lots of anger and hate. [The film] takes place in 2049. If you played it out this could very well be what our reality is if that kind of hate is allowed to fester."
The remarks were poorly received in Hungary, where Orbán's anti-mass migration and multiculturalism Fidesz party enjoys huge public support, with Hungarian politicians branding the actor an "imbecile" and, according to The Times, suggesting he "could not find Hungary on a map, even with technological help."
The Hungarian government's official spokesmen were slightly more tactful, with Tamas Menczer, of the country's foreign ministry, saying Clooney should be respected as an actor but that his words on Hungarian politics were "foolish" and "nobody should treat him like a global political oracle."
"Let's just say Viktor Orbán doesn't have sleepless nights because George Clooney talks nonsense about him," he added in a Facebook post.
Örs Farkas, a spokesman for the country's Government Information Center, was clear on where he believed Clooney's comments were coming from.
"There has been a dispute between [George] Soros and the Hungarian government over immigration for years, so [Geroge] Soros uses every opportunity to attack the Hungarian government. It is quite frustrating that there are actors, even non-political actors, who carry out such political intent for Soros," he remarked.
Tamas Deutsch, a founder-member of Fidesz and an elected Member of the European Parliament (MEP), was more straightforward, dismissing the actor as an "American imposter talking bullshit about [our] homeland".
https://www.breitbart.com/europe/2020/11/27/hungarians-on-soros-puppet-george-clooney-imbecile-who-couldnt-find-their-country-on-map/
SUPREME COURT TIME: President Trump's Legal Team Say's IT'S TIME FOR SCOTUS BATTLE
A federal appeals court in Philadelphia on Friday rejected President Donald Trump's latest effort to challenge the election results in a case that could reach the U.S. Supreme Court if Trump appeals.

Republican David Valadao wins election to U.S. House
Republican David Valadao wins election to U.S. House in California's 21st Congressional District, beating incumbent Rep. TJ Cox -@AP

— Fox12Oregon (@fox12oregon) November 27, 2020
Current Actual Election Result Update: President Trump Has 13 Paths to Win 2020 Election — Biden Has Only 10 Paths to Win
Based on actual results and accounting for states currently not called, still counting, recounting, under investigation or audit, or states with election issues now in the courts, President Trump is winning the 2020 Presidential Election.
Here is what we currently know in reference to the 2020 Presidential election. A number of states have been called but a number are still in question. Here is a list of those in question.
Pennsylvania – perhaps no state in US history was involved in more fraud during an election than Pennsylvania this year. The state is run by corrupt Democrats who already claim Biden is the winner. But Rudy Giuliani a couple days ago visited the state and went through the plethora of fraud involved in the 2020 election. There is no way an honest person would claim that the current results there are legit after watching that hearing. Giuliani has a case moving forward through the courts which will reverse hundreds of thousands of votes in the state which were counted illegally. This case is ongoing. Once the case is heard in front of a just court, Trump will win Pennsylvania.
Wisconsin – this state as well now shows Biden in the lead but early in the morning after the election more than 100,000 votes magically appeared in Milwaukee. A recount is ongoing. In addition there is a lawsuit alleging more than 100,000 votes were illegitimate that went for Biden. This court case is ongoing as well. The current lead for Biden is only 20,000. The recount or the court case will likely end in this state landing in the Trump column.
Michigan – this state is also full of fraud. Democrat leaders here did all they could to steal the election for Biden. Like Wisconsin, there were over 100,000 votes dumped in Detroit on election night and the lead here was stolen from Trump as a result. On Wednesday night Sidney Powell filed a complaint against the corrupt Democrats running the state. This case is ongoing. Once the illegal votes are eliminated President Trump has a very good chance of winning this state as well.
Georgia – this state too has much fraud. The President was winning this state on election night by 100,000 votes. But then the counting in Atlanta abruptly stopped due to a water main break at the center where votes were being counted. The water main break never happened along with a free and fair election in the state. After the election, a program was put in place to basically harvest a number of ballots to give Biden the lead which currently stands at around 13,000. There are two cases now in the courts, one initiated by Lin Wood and another by Sidney Powell on Wednesday night. When brought in front of a just court Trump will win this state.
Nevada – there is much fraud here as well. Signatures were not verified on hundreds of thousands of votes. It is likely that President Trump will win this state if any of the ineligible votes are eliminated here as well. There are cases outstanding in Nevada as well. Biden currently leads by 34,000.
Arizona – no one knows what the hell is going on there. Due to the delays in counting and recording a winner, it is likely this state is being stolen from President Trump as well. What a mess. Biden currently leads by 11,000 votes.
When accounting for the above states with cases in the courts, the President Trump is leading Joe Biden with 232 electoral college votes to 227 for Biden.
When accounting for the court cases related to all the fraud, the President has 13 different roads to win the election:
https://www.thegatewaypundit.com/2020/11/current-actual-election-result-update-president-trump-13-paths-win-2020-election-biden-10-paths-win/
8 U.S. House Races Still Have Not Been Called. Republicans Lead All 8 Races.
The results from eight U.S. House races have still not been finalized in the 2020 elections nearly four days after election day. The Republican candidates in all eight races currently are leading their Democrat opponents.
According to The New York Times, the following eight races have still not been officially called:
California's 21st Congressional District; 98% reported:
Republican David Valadao: 50.5%
Democrat TJ Cox (incumbent): 49.5%
"Republican challenger Valadao of Hanford has a 1,820-vote lead over Fresno Democrat Cox, according to the California Secretary of State," The Fresno Bee reported. "Fresno County Registrar of Voters Brandi Orth said she expects to be done with the county's votes and ready to certify them on Friday. An unspecified number of votes that need fixes on their signatures remain to be counted."
California's 25th Congressional District; 98% reported:
Republican Mike Garcia (incumbent): 50.06%
Democrat Christy Smith: 49.94%
"Republican U.S. Rep. Mike Garcia claimed victory Friday in his back-and-forth contest with Democrat Christy Smith in the 25th District north of Los Angeles, a Southern California battleground that Democrats had captured just two years ago," The Associated Press reported. "In a statement, Garcia said 'victory is clear,' given the votes remaining uncounted. The Associated Press has not declared a winner in the race."
Iowa's 2nd Congressional District; 89% reported:
Republican Mariannette Miller-Meeks: 196,880 votes
Democrat Rita Hart: 196,841 votes
"A Republican candidate saw her vote lead dwindle to single digits Wednesday in Iowa's 2nd Congressional District as a dramatic recount moved toward a conclusion in a race that will help determine the size of Democrats' majority in the House of Representatives," the Iowa City Press-Citizen reported. "Republican Mariannette Miller-Meeks held a lead of eight votes over Democrat Rita Hart out of more than 394,400 cast, with recount boards in all but one of the district's 24 counties reporting their results. Miller-Meeks is trying to flip a second congressional seat in Iowa for Republicans this cycle."
New York's 1st Congressional District; 77% reported:
Republican Lee Zeldin (incumbent): 61.3%
Democrat Nancy Goroff: 38.7%
No recent media reports.
New York's 2nd Congressional District; 84% reported:
Republican Andrew Garbarino: 56.4%
Democrat Jackie Gordon: 42.6%
http://www.tathasta.com/2020/11/8-us-house-races-still-have-not-been.html
Johns Hopkins Study Saying COVID-19 Has 'Relatively No Effect on Deaths' in U.S. Deleted After Publication
Conventional wisdom is that COVID-19 has caused thousands of deaths in the United States and nearly 1.5 million worldwide. This perception has been directly challenged by a study published by Johns Hopkins University on Sunday, November 22.
Genevieve Briand, assistant program director of the Applied Economics master's degree program at Johns Hopkins University, critically analyzed the impact that COVID-19 had on U.S. deaths. According to her, the impact of COVID-19 on deaths in the United States can be fully understood by comparing it to the number of total deaths in the country.
According to study, "in contrast to most people's assumptions, the number of deaths by COVID-19 is not alarming. In fact, it has relatively no effect on deaths in the United States."
Wait, what? Really?
That's what it says. And, it should come as no surprise that not long after the study was published it was deleted within days.
Luckily, a back-up copy remains on The Wayback Machine, and we can still read the study.
So, how exactly did the study conclude that COVID-19 has had "relatively no effect on deaths"? Here's how the study made this determination:
After retrieving data on the CDC website, Briand compiled a graph representing percentages of total deaths per age category from early February to early September, which includes the period from before COVID-19 was detected in the U.S. to after infection rates soared.
Surprisingly, the deaths of older people stayed the same before and after COVID-19. Since COVID-19 mainly affects the elderly, experts expected an increase in the percentage of deaths in older age groups. However, this increase is not seen from the CDC data. In fact, the percentages of deaths among all age groups remain relatively the same.
According to Briand, "The reason we have a higher number of reported COVID-19 deaths among older individuals than younger individuals is simply because every day in the U.S. older individuals die in higher numbers than younger individuals."
Briand's analysis found that the range of deaths amongst the older population has remained within the range of past years.
https://pjmedia.com/news-and-politics/matt-margolis/2020/11/27/johns-hopkins-study-saying-covid-19-has-relatively-no-effect-on-deaths-in-u-s-deleted-after-publication-n1178930
An analysis of Nevada votes has uncovered an unprecedented jump in problem voter registrations, likely providing the Trump campaign with another avenue to challenge Joe Biden's victory in the critical state
gop-lawsuit-contested-election

https://assets.documentcloud.org/documents/20411234/gop-lawsuit-contested-election.pdf
Gov. Andrew Cuomo accuses the Supreme Court of politicizing COVID-19 after it struck down his house of worship regulations
Pot, meet kettle
https://www.theblaze.com/news/gov-andrew-cuomo-accuses-the-supreme-court-of-politicizing-covid-after-it-struck-down-his-house-of-worship-regulations
PA Senator Doug Mastriano...
This was posted on our Department of State dashboard but had since been deleted. pic.twitter.com/bDmvCK0kDB

— Senator Doug Mastriano (@SenMastriano) November 27, 2020
Nothing to report at this time....
U.S. Election 'Success'… And Hey Presto 'Russian Interference' Disappears
U.S. Election 'Success'… And Hey Presto 'Russian Interference' Disappears
BREAKING: The alleged head of Iran's military nuclear program, Mohsen Fakhrizadeh, was assassinated Friday near Tehran after his motorcade came under attack with explosives and gun fire.
BREAKING: The alleged head of Iran's military nuclear program, Mohsen Fakhrizadeh, was assassinated Friday near Tehran after his motorcade came under attack with explosives and gun fire. pic.twitter.com/uI01bc46Ig

— Breaking911 (@Breaking911) November 27, 2020
CongressAnon dropped several bombshells on halfchan concerning the election and Durham. 💥💥💥🤔🤔
Well worth the read. Paul Furber's tweet thread condensed the drops.
ThreadReader_0_paul_furber_1332325278010515457

https://threadreaderapp.com/thread/1332325278010515457.html
https://archive.4plebs.org/pol/thread/293378971/
Phew. Good stuff. Takeways:
- Yes I rate this anon
- The election fraud was carefully monitored from the inside by 20 000 undercover patriots who report to Durham
- Biggest sting in election history
- Media and big tech are going down
- Admiral Rogers, was this you?

— Paul Furber (@paul_furber) November 27, 2020
PA Data Scientist: I "Personally Observed" USB Cards "Uploaded to Voting Machines" "Over 24 Times"
More Suspicious Elections Absentee Data from Detroit: 36% of Absentee Ballots Returned Were From People Who Were Not Listed as Being Sent an Absentee Ballot
400% More Detroiters Missing Data on When they Requested their Absentee Ballots than Normal
An anomaly in the election data could be an indication of massive absentee voter fraud in Detroit, and accounts for more votes than the difference between Trump and Biden in Michigan.
The rate of missing data for when an absentee ballot was sent to a voter is four times greater in heavily Democrat Detroit/Wayne County than in the rest of the state.
Of the 566,788 absentee ballots cast in Wayne County, the absentee data file provided by the Michigan Secretary of State indicates that 203,311 ballots show that no application for an absentee ballot was mailed or sent to that voter by their local clerk, which is a rate of roughly 36%.
Of the remaining 2,719,718 absentee ballots outside of Wayne County (the statewide total minus the amount in Wayne County) there are 252,456 absentee ballots cast that show that no application for an absentee ballot was mailed or sent to that voter by their local clerk, a rate of roughly 9%. Meaning the Wayne County rate is four times higher than the rest of the state of Michigan.
The difference between the statewide average of 9% missing this absentee ballot data as observed in the rest of Michigan and the hard-to-explain 36% observed in Wayne County is a difference of 153,032 votes.
One Michigan data vendor with regular business in front of the Secretary of State said, "This isn't necessarily a smoking gun for fraud, but it does suggest that either wide scale ballot harvesting was being done, or the post office was backdating illegal ballots, or there was widespread absentee ballot fraud as many people have alleged."
According to the Michigan Bureau of Elections, "If that field is blank it simply means that the voter was never sent an absentee application. With the new Online Absentee Application [and] lots of voters sent an app in through MVIC so they were never sent one."
MVIC is referring to the Michigan Voter Information Center run by the Department of State that mailed absentee ballot applications to everyone in the state of Michigan. Someone receiving one of these applications and filling it out or filling out the Online Absentee Ballot Application would be one cause for that field to be blank in the majority of these cases. It is also possible that someone could physically go into their clerk's office and request an absentee ballot. No application would be sent to the voter in that instance.
While it's not suspicious at all that this field would be blank for a large number of voters, it does seem rather unusual that Wayne County would have a rate four times higher than the rest of the state of Michigan. This could indicate that some outside source was operating in Wayne County that was requesting absentee ballots for registered voters outside of traditional pathways.
"If you had someone in the Clerk's office who was just handing them off to someone who was going to fill them out, or someone in the Post Office gathering ballots as they come in or that weren't deliverable and then handed those off to people who would fill them out, it would look like this. It's very suspicious that four times more absentees are missing this data than anywhere else in Michigan, this data suggests Trump may have won the state by 30,000 votes," the Michigan data vendor added.
If wholesale fraud was occurring on the governmental level, not having a record of an application being sent to the person who voted absentee would limit the paper trail for any fraud, or it could have been an oversight in the data cover-up.
There were a total of 5,538,211 votes cast in Michigan. Of those, 2,251,705 (40.6%) were in-person votes and 3,286,506 (59.4%) were absentee votes. Wayne County/Detroit cast 878,196 ballots, and had 566,788 (64.5%) absentees and 311,408 (35.5%) in person votes cast.
http://www.madnesshub.com/2020/11/more-suspicious-elections-absentee-data.html
European Police Target Dark Web, Halt Millions in Losses
During a three months-long operation targeting dark web marketplaces, Europol and law enforcement agencies from Italy, Hungary and the U.K. analyzed 90,000 pieces of credit card data and prevented nearly €40 million (US$47.7 million) in losses.
Operation Carding Action 2020 "sought to mitigate and prevent losses for financial institutions and cardholders," the statement said, adding that it had targeted "fraudsters selling and purchasing compromised card details on websites selling stolen credit card data, known as card shops, and dark web marketplaces," Europol said on Thursday.
"Cybercrime can affect all aspects of our daily life, from paying in the supermarket, transferring money to our friends to using online communication tools or Internet of Things devices at home," Head of Europol's European Cybercrime Centre (EC3), Edvardas Šileris, said.
He warned that cybercriminals can "attack us in different ways," which requires a robust response "not only from law enforcement, but also from the private sector."
Europol stressed that the expansion of e-skimming attacks targeting merchant point of sale systems and e-commerce retailers also influenced the significant increase of prevented losses.
The agency reminded of its Internet Organized Crime Threat Assessment (iOCTA) 2020, where it emphasized that "card-not-present fraud is a criminal threat in constant evolution, generating millions of euros of losses and affecting thousands of victims from across the EU."
https://www.occrp.org/en/daily/13458-european-police-target-dark-web-halt-millions-in-losses