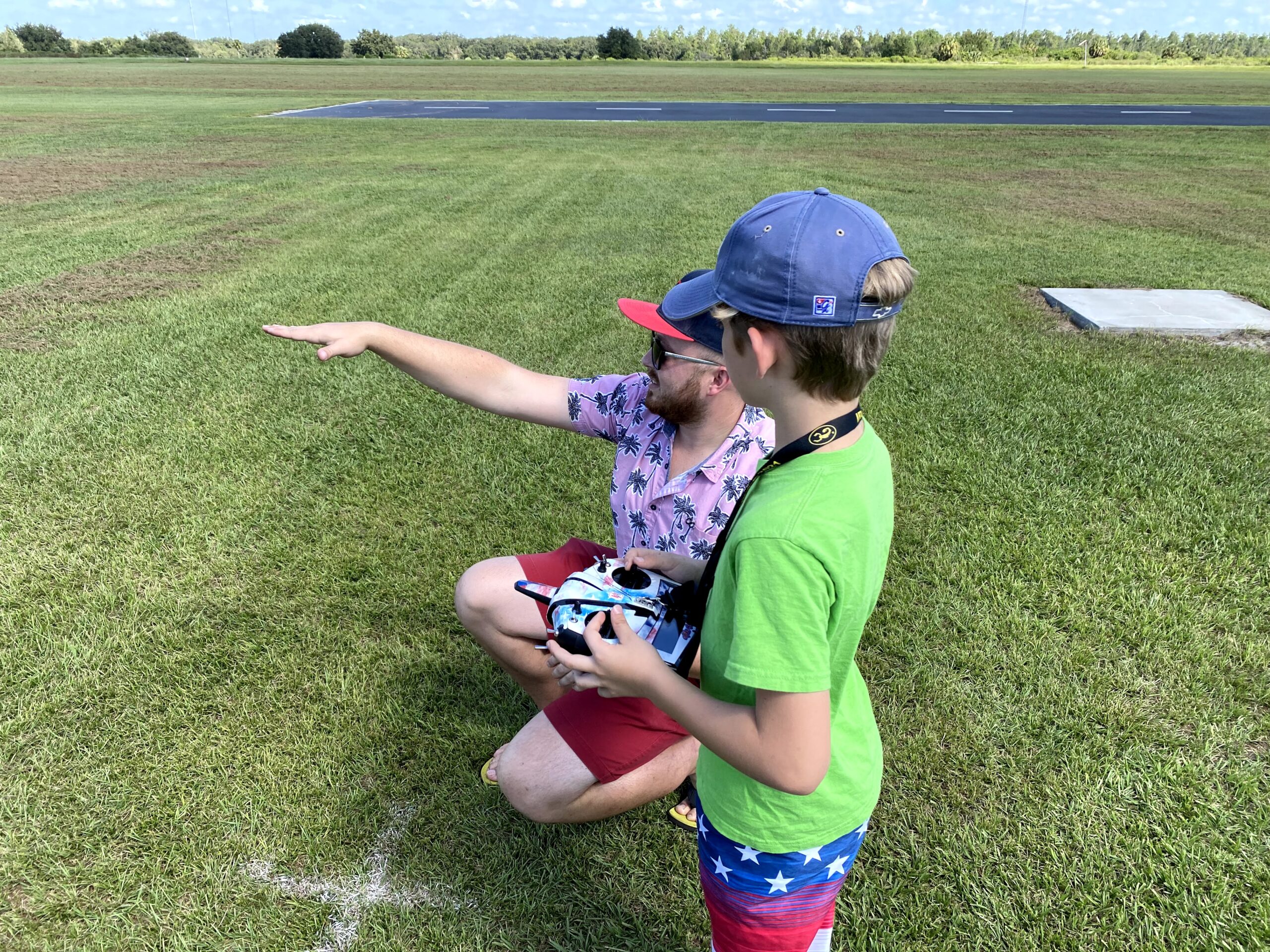 Today at Triple Creek RC Club in Lithia, FL a group from the Tampa Bay HEAT, a local homeschooling cooperative, experienced remote control aeromodelling first-hand! I had the opportunity to take 18 kids and some of their parents through their first experience flying a remote control helicopter. And, thanks to the Triple Creek RC Club, attendees were able to experience airplanes, as well!
Last week, I held a classroom session where we went over basics of flight, safety, and remote control model systems. This helped to set up and frame today's event so we could go straight to flying. A great time was had by all!
I couldn't have done this alone, though... I had help from some amazing folks! I know I will have missed a few names (and, if yours is one of them please let me know), but here are a few:
Nob Muraki
Geena Tucker
Patric Hruswicki
Mick Greenberg
Craig Eaton
Keith Hall
Steve Sciuga
While Geena and I were flying the helicopters, Nob and Patric would walk the kids through maneuvers and help them keep the helicopter straight and level. Kids got to experience hovering and a few were even doing flips, rolls, loops, and straight & level flight!
Each of them took time out of their day to help with logistics, flying, instruction, and to ensure everyone had a great time! A big thanks to Mellody Hernandez for helping to keep things flowing!
Finally, I can't do what I do without the support of my sponsors. Thank you for keeping me flying!
HeliDirect - Sam Le
Miniature Aircraft - Josef & Judith Schreiner
Kontronik - Tim DiPeri
TORQ Servo - Sam Le
Pulse Batteries - Sam Le
KBDD International - Richard Keppel & Justin Aven