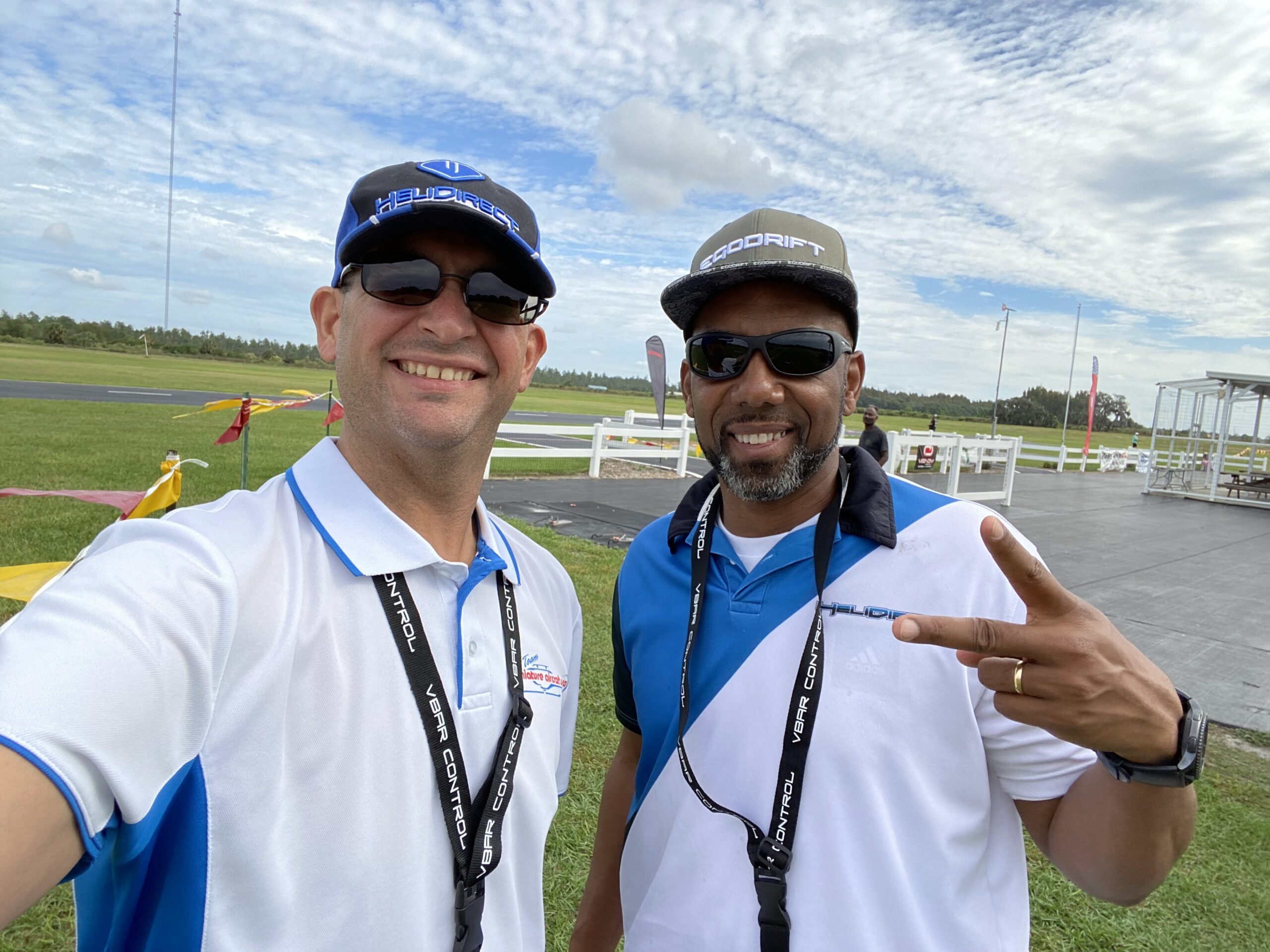 The Fall Heli Classic at Triple Creek RC Club in Lithia, FL (my home club) is in the books and, as usual, it was a blast! A huge thanks goes out to Triple Creek RC Club, our volunteers, and Nob Muraki for putting on such a great event.
The Fall Heli Classic is an annual fun fly and a sanctioned AMA competition for F3C and its various classes. This year, we had competitors in the Sportsman, Expert, and F3C classes. The Sportsman class was flying a brand new set of maneuvers that upped the challenge and made for an exciting set of flights to watch. Geena Tucker and Brian Byrdsong went head to head and put on excellent flights. In the end, Brian's flying came out on top with Geena showing tremendous improvement over her flights at NATS.
The Expert class had only one competitor, me. Even though I was unchallenged, I took the opportunity to work on some finer details of my flight routine to prepare for other competitions. I was given a choice to fly my routine or a set of "unknowns" that the F3C class will fly as a part of tradition. I chose the unknowns and that was some of the most challenging flying I did all weekend! I was awarded several "zeroes" because I did not complete those maneuvers but I flew through all of them and gave it my best. What makes the "unknowns", "unknowns", is that the pilots randomly draw the maneuvers to build a set and then fly them with no practice. It was a blast and I can't wait to do it again.
The F3C class had Gordie Meade, Mike Goza, Tim DiPeri, and Nob Muraki flying. This class is dominated by world-class pilots that I find fascinating to watch. I learn so much from them each time we're together and being able to receive coaching and critique from them is the best part of the competition. Gordie, as always, had some of the smoothest autorotations you'll see anywhere. Mike's technical flying is just awesome to watch and learn from. Tim is.... well, Tim. And Nob effortlessly put his Prodrone through the air all the way to a first place finish (we think it was rigged because his wife was the scorekeeper, but I digress).
On the fun fly side, lots of smack was going on with Justin Cook, Frank Moradiellos, Noah Sommer, Ernie Garcia, and many others present. It's always a great time when I get to see friends and meet new ones.
The event was awesome, we had a great time, helped each other level up, and I'm already looking forward to the next one!