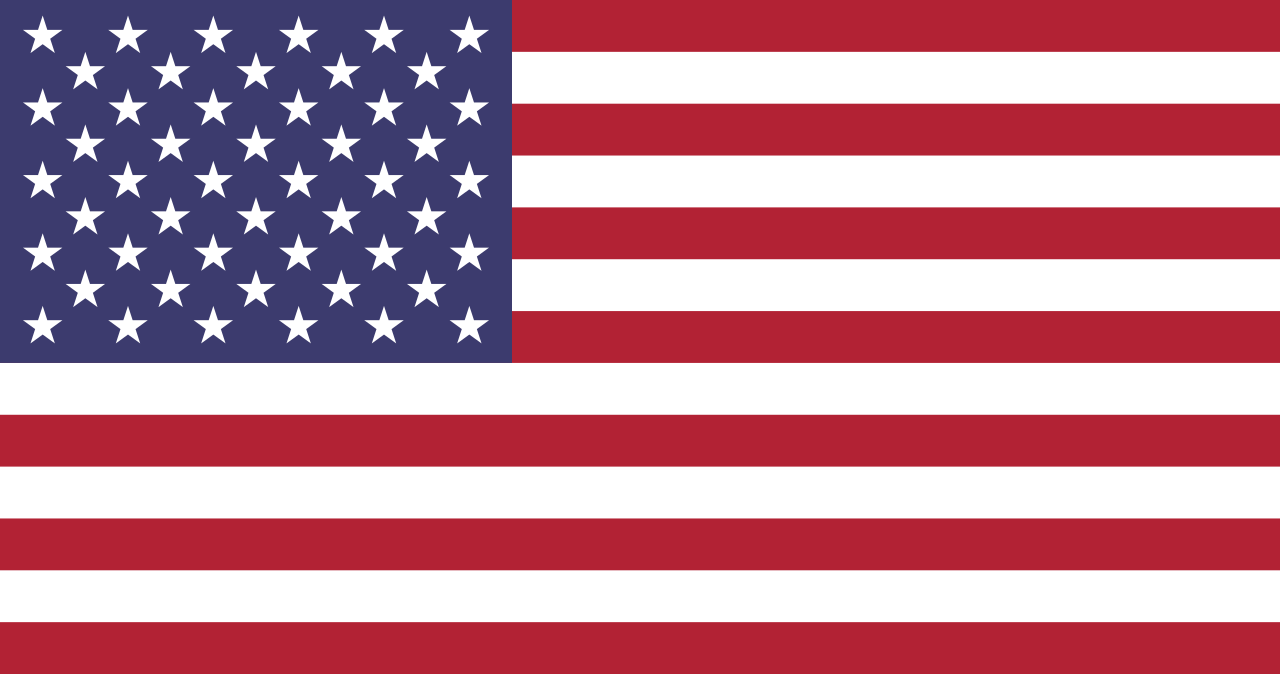 DIPLOMATIC, INFORMATION, MILITARY, ECONOMIC, FINANCIAL, INTELLIGENCE, LAW-ENFORCEMENT  (DIMEFIL)
Strategy:   "Hold out baits to entice the enemy. Feign disorder, and crush him."
Sun Tzu, The Art of War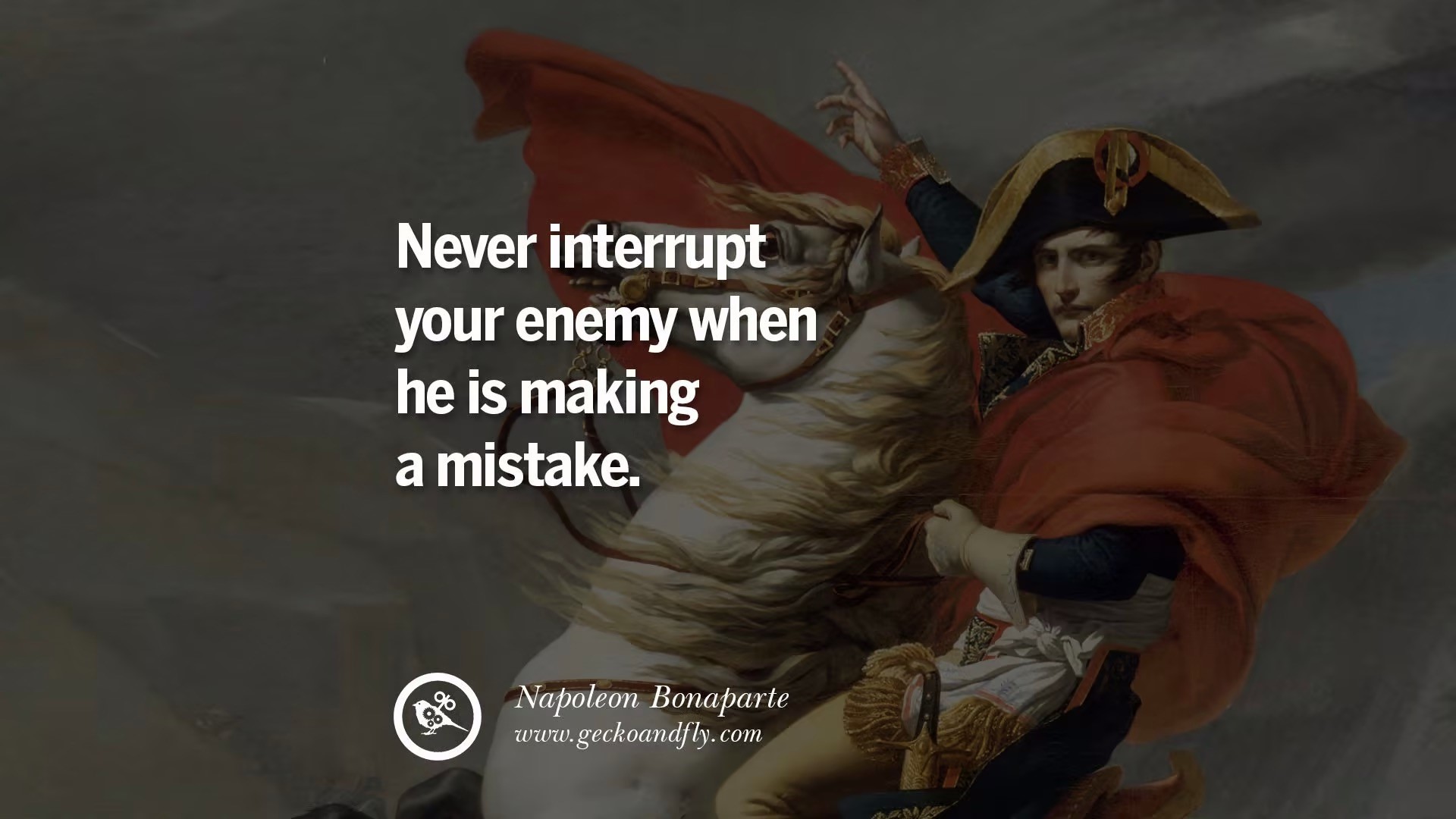 Operations Update/Big Picture Plan
USA Federal Election Timeline
Dec. 8 — Last day for states to resolve election disputes
States must certify election outcomes at least six days before the Electoral College meets — known as the "safe harbor" deadline — if they want to avoid Congress getting involved in resolving potential disputes. That means any court challenges to state election results must be settled by Dec. 8, 2020.
If states certify election outcomes by this deadline, Congress must accept the results as valid.
Dec. 14 — Electors cast their ballots
Electors meet in their respective states to cast their ballots for president and vice president on the second Monday after the second Wednesday in December.In every state except Nebraska and Maine, electors vote on a "winner takes all" basis, meaning whichever candidate wins the state's presidential race receives all of the state's electoral votes.Electors send certificates of their vote to various officials, including Vice President Mike Pence, serving as president of the Senate.
Dec. 23 — President of the Senate receives electoral vote certificates
Pence must receive the formal electoral vote certificates no later than nine days after electors meet.
Jan. 6 — Congress counts electoral votes
The House and Senate convene for a joint session on Jan. 6 to count electoral votes. Pence presides over the process as president of the Senate and announces the results. The candidate that receives at least 270 out of 538 electoral votes becomes the next president.Any objections to the electoral votes must be submitted in writing and signed by at least one House and one Senate member. If an objection arises, the two chambers consider the objection separately.
Jan. 20 — Inauguration Day
The president-elect and vice president-elect are sworn into office and officially become the president and vice president of the United States on Inauguration Day.
Did you say, Nuremberg???!!
Following World War II, the Allied governments established the first international criminal tribunals to prosecute war crimes and other wartime atrocities. Learn more about this moment in diplomatic history: https://t.co/jPhquFMOsj. pic.twitter.com/5ecBfwR6GO

— Department of State (@StateDept) November 20, 2020
FEDERALIST NO. 68
The Mode of Electing the President
From the New York Packet
Friday, March 14, 1788
Author: Alexander Hamilton
To the People of the State of New York:
THE mode of appointment of the Chief Magistrate of the United States is almost the only part of the system, of any consequence, which has escaped without severe censure, or which has received the slightest mark of approbation from its opponents. The most plausible of these, who has appeared in print, has even deigned to admit that the election of the President is pretty well guarded.1 I venture somewhat further, and hesitate not to affirm, that if the manner of it be not perfect, it is at least excellent. It unites in an eminent degree all the advantages, the union of which was to be wished for.
It was desirable that the sense of the people should operate in the choice of the person to whom so important a trust was to be confided. This end will be answered by committing the right of making it, not to any preestablished body, but to men chosen by the people for the special purpose, and at the particular conjuncture.
It was equally desirable, that the immediate election should be made by men most capable of analyzing the qualities adapted to the station, and acting under circumstances favorable to deliberation, and to a judicious combination of all the reasons and inducements which were proper to govern their choice. A small number of persons, selected by their fellow-citizens from the general mass, will be most likely to possess the information and discernment requisite to such complicated investigations.
It was also peculiarly desirable to afford as little opportunity as possible to tumult and disorder. This evil was not least to be dreaded in the election of a magistrate, who was to have so important an agency in the administration of the government as the President of the United States. But the precautions which have been so happily concerted in the system under consideration, promise an effectual security against this mischief. The choice of SEVERAL, to form an intermediate body of electors, will be much less apt to convulse the community with any extraordinary or violent movements, than the choice of ONE who was himself to be the final object of the public wishes. And as the electors, chosen in each State, are to assemble and vote in the State in which they are chosen, this detached and divided situation will expose them much less to heats and ferments, which might be communicated from them to the people, than if they were all to be convened at one time, in one place.
Nothing was more to be desired than that every practicable obstacle should be opposed to cabal, intrigue, and corruption. These most deadly adversaries of republican government might naturally have been expected to make their approaches from more than one quarter, but chiefly from the desire in foreign powers to gain an improper ascendant in our councils. How could they better gratify this, than by raising a creature of their own to the chief magistracy of the Union? But the convention have guarded against all danger of this sort, with the most provident and judicious attention. They have not made the appointment of the President to depend on any preexisting bodies of men, who might be tampered with beforehand to prostitute their votes; but they have referred it in the first instance to an immediate act of the people of America, to be exerted in the choice of persons for the temporary and sole purpose of making the appointment. And they have excluded from eligibility to this trust, all those who from situation might be suspected of too great devotion to the President in office. No senator, representative, or other person holding a place of trust or profit under the United States, can be of the numbers of the electors. Thus without corrupting the body of the people, the immediate agents in the election will at least enter upon the task free from any sinister bias. Their transient existence, and their detached situation, already taken notice of, afford a satisfactory prospect of their continuing so, to the conclusion of it. The business of corruption, when it is to embrace so considerable a number of men, requires time as well as means. Nor would it be found easy suddenly to embark them, dispersed as they would be over thirteen States, in any combinations founded upon motives, which though they could not properly be denominated corrupt, might yet be of a nature to mislead them from their duty.
Another and no less important desideratum was, that the Executive should be independent for his continuance in office on all but the people themselves. He might otherwise be tempted to sacrifice his duty to his complaisance for those whose favor was necessary to the duration of his official consequence. This advantage will also be secured, by making his re-election to depend on a special body of representatives, deputed by the society for the single purpose of making the important choice.
All these advantages will happily combine in the plan devised by the convention; which is, that the people of each State shall choose a number of persons as electors, equal to the number of senators and representatives of such State in the national government, who shall assemble within the State, and vote for some fit person as President. Their votes, thus given, are to be transmitted to the seat of the national government, and the person who may happen to have a majority of the whole number of votes will be the President. But as a majority of the votes might not always happen to centre in one man, and as it might be unsafe to permit less than a majority to be conclusive, it is provided that, in such a contingency, the House of Representatives shall select out of the candidates who shall have the five highest number of votes, the man who in their opinion may be best qualified for the office.
The process of election affords a moral certainty, that the office of President will never fall to the lot of any man who is not in an eminent degree endowed with the requisite qualifications. Talents for low intrigue, and the little arts of popularity, may alone suffice to elevate a man to the first honors in a single State; but it will require other talents, and a different kind of merit, to establish him in the esteem and confidence of the whole Union, or of so considerable a portion of it as would be necessary to make him a successful candidate for the distinguished office of President of the United States. It will not be too strong to say, that there will be a constant probability of seeing the station filled by characters pre-eminent for ability and virtue. And this will be thought no inconsiderable recommendation of the Constitution, by those who are able to estimate the share which the executive in every government must necessarily have in its good or ill administration. Though we cannot acquiesce in the political heresy of the poet who says: "For forms of government let fools contest That which is best administered is best," yet we may safely pronounce, that the true test of a good government is its aptitude and tendency to produce a good administration.
The Vice-President is to be chosen in the same manner with the President; with this difference, that the Senate is to do, in respect to the former, what is to be done by the House of Representatives, in respect to the latter.
The appointment of an extraordinary person, as Vice-President, has been objected to as superfluous, if not mischievous. It has been alleged, that it would have been preferable to have authorized the Senate to elect out of their own body an officer answering that description. But two considerations seem to justify the ideas of the convention in this respect. One is, that to secure at all times the possibility of a definite resolution of the body, it is necessary that the President should have only a casting vote. And to take the senator of any State from his seat as senator, to place him in that of President of the Senate, would be to exchange, in regard to the State from which he came, a constant for a contingent vote. The other consideration is, that as the Vice-President may occasionally become a substitute for the President, in the supreme executive magistracy, all the reasons which recommend the mode of election prescribed for the one, apply with great if not with equal force to the manner of appointing the other. It is remarkable that in this, as in most other instances, the objection which is made would lie against the constitution of this State. We have a Lieutenant-Governor, chosen by the people at large, who presides in the Senate, and is the constitutional substitute for the Governor, in casualties similar to those which would authorize the Vice-President to exercise the authorities and discharge the duties of the President.
PUBLIUS.
Vide FEDERAL FARMER. Back to text
https://guides.loc.gov/federalist-papers/text-61-70#s-lg-box-wrapper-25493455
Nothing to report at this time....
Rebel Media goes to DOMINION HQ Toronto. Same building as the TIDES FOUNDATION, aka, SOROS. They actually share the SAME FLOOR, next to each other.
LINK MARKED IN 2016
And I went to it and, of course, the_Donald is banned now so I tried the Wayback Machine and it, too, is gone! See for yourself:
https://web.archive.org/web/20161110225435/https://www.reddit.com/r/The_Donald/comments/58mkiw/stopsoros_dominion_voting_systems/
Sidney Powell🇺🇸 ⭐⭐⭐ Retweeted
Tonight Tucker threw one of his Fox Globalist directed temper tantrums .... what's new? FACT: @SidneyPowell1 & @RudyGiuliani first priority is to accumulate evidence with the sole objective of presenting that documentation to The Court & not some guy who is owned by The Syndicate

— Dr. Dave Janda 🇺🇸 ⭐️⭐️⭐️ (@docdhj) November 20, 2020
Georgia certifies then decertifies recount results 3:50pm 20 Nov 2020
https://justthenews.com/politics-policy/elections/georgia-certifies-then-decertifies-recount-results
John Kerry Says 'Great Reset' Is Needed To Stop Rise Of Populism
https://www.zerohedge.com/political/john-kerry-says-great-reset-needed-stop-rise-populism
WATCH: Obama On Trump: 'We Can Always Send The Navy SEALs In There To Dig Him Out'
https://www.dailywire.com/news/watch-obama-on-trump-we-can-always-send-the-navy-seals-in-there-to-dig-him-out
BREAKING: Kyle Rittenhouse released after posting $2 million bail
BREAKING: Kyle Rittenhouse released after posting $2 million bail https://t.co/jqGic1n8pJ pic.twitter.com/fho27tNhuh

— The Washington Times (@WashTimes) November 20, 2020
Team Trump: Evidence Shows 'More Than Double' the Vote Margin in Swing States Is From Illegal Ballots
https://pjmedia.com/election/tyler-o-neil/2020/11/19/team-trump-evidence-shows-more-than-double-the-vote-margin-in-swing-states-is-from-illegal-ballots-n1160908
President Trump hasn't answered a question from reporters in 17 days.
😂😂😂
President Trump hasn't answered a question from reporters in 17 days.

— Kaitlan Collins (@kaitlancollins) November 20, 2020
Fox News continues to alienate its viewers
https://www.americanthinker.com/blog/2020/11/fox_news_continues_to_alienate_its_viewers.html
Interesting Re-Alignment
V-Corps will handle Army in Europe, w HQ rotations through Poland, while Southern European Task Force, Africa (SETAF-AF) "will be responsible for all Army operations and assets in Africa and Italy" via @USAfricaCommand.

— Kevin Baron 🍁🍂 (@DefenseBaron) November 20, 2020
Up and Over!
Up and over!@USArmy soldiers with @CJTFHOA participate in a water-based obstacle course during a French Desert Commando Course assessment in Djibouti. pic.twitter.com/RUQA42zQBJ

— Department of Defense (@DeptofDefense) November 20, 2020
Nothing to report at this time....
Nothing to report at this time....
Dominion Voting Systems 'Lawyers Up,' Abruptly Backs Out of PA State House Fact-Finding Hearing
By Debra Heine
November 20, 2020
https://amgreatness.com/2020/11/20/dominion-voting-systems-lawyers-up-abruptly-backs-out-of-pa-state-house-fact-finding-hearing/
Dominion Cancels Planned Appearance Before Pennsylvania Lawmakers
By Zachary Stieber November 20, 2020 Updated: November 20, 2020
Dominion Voting Systems committed to attending an oversight hearing in Pennsylvania but backed out at the last moment, lawmakers in the Keystone State said Friday. "The members of the state government committee were looking forward to publicly addressing the plethora of accusations of Dominion Voting Systems in a format which would have allowed open and honest dialogue. I was impressed at what appeared to be the willingness of Dominion Voting Systems to address accusations, and it would have put the 1.3 million Pennsylvanians who used their machines at ease, including myself," state Rep. Seth Grove, a Republican who chairs the Government Oversight Committee, said during a press conference.
"Unfortunately, last evening, Dominion Voting Systems lawyered up and backed out of their commitment."
Fourteen counties in Pennsylvania use Dominion's voting systems. Approximately 1.3 million people, or 19 percent of voters, voted in those counties.
"Instead of running towards the light of honesty and integrity, Dominion Voting Systems retreated to the darkness. Why? Why would a vendor of public goods fear discussing their products sold to the public for the public good?" Grove said.
"If Dominion's products were successful and operated as they were supposed to, why wouldn't Dominion take the opportunity to publicly review its success? How hard is to say, 'our ballot machines worked exactly as promised, and they are 100 percent accurate?'"
Dominion did not respond to a request for comment.
The cancellation adds credibility to accusations against Dominion, state lawmakers said. They said Dominion has to earn the trust of Pennsylvanians.
"Most of us would agree here that we trust the workers in our polling places, and we trust the workers in our counties. They're our neighbors and they are people that we elected. But what we don't know, and therefore we can't trust, is the role of third-party companies," state Rep. Dawn Keefer, a Republican, said at the briefing.
Dominion was given the chance "to demonstrate who they were, the services they were providing, the products that they were selling us and how they were being utilized, and give the voters the confidence that they're looking for," she added.
Questions that would have been asked included whether Dominion had a role in the tabulation of votes, whether Dominion machines use open source software, and who controls the source code.
Grove suggested subpoenas are possible.
https://www.theepochtimes.com/dominion-cancels-planned-appearance-before-pennsylvania-lawmakers
Attorney Sidney Powell Confirms "Am Hearing That It Was Our Forces" Who Confiscated the Scytl Servers in Germany (Audio)
On Thursday during the Trump Campaign press conference Attorney Sidney Powell weighed in on the Dominion-Smartmatic servers that were reportedly confiscated in Germany. Powell confirmed the reports were legitimate. Reporter Emerald Robinson: There were reports that a piece of hardware possibly a server was picked up in Germany. Is that true and is it related to this?
Attorney Sidney Powell: That is true. It is somehow related to this. But I do not know if good guys got it or bad guys got it.
Later this evening Sidney Powell joined Lou Dobbs and was asked again about the SCYTL raid in Germany.
Sidney disclosed more on the incident last night with Lou Dobbs saying there "should be scads of of evidence of frankly an international criminal conspiracy of the worst sort.
This morning Attorney Sidney Powell went on with Glenn Beck. Powell told Glenn the servers from ScytI in Germany were in fact confiscated and "I AM HEARING THAT IS WAS OUR FORCES THAT GOT THE SERVERS."
Sidney Powell: "The servers from Scytl were confiscated the other day. I'm hearing it was our forces that got those servers. So I think the government is now working on an investigation of what really happened."
This is great news!
If true, this may explain Dominion's recent actions. Earlier today they refused to testify before a Pennsylvania House Committee and last night they reportedly lawyered up.
https://www.thegatewaypundit.com/2020/11/boom-attorney-sidney-powell-confirms-hearing-forces
Circuit Courts have been Reassigned
Effective November 20, 2020, ordered pursuant to Title 28, United States Code, Section 42. Look who is in charge of MI, WI, PA, and GA:
MI - Brett M. Kavanaugh
WI - Amy Coney Barrett
PA - Samuel A. Alito
GA - Clarence Thomas
https://www.supremecourt.gov/about/circuitassignments.aspx
U.S. Supreme Court on Friday canceled oral arguments next month over President Trump's bid to keep Congress from seeing material w/held from Mueller report on Russian political meddling, raising the possibility the justices may never rule on the issue.
U.S. Supreme Court on Friday canceled oral arguments next month over President Trump's bid to keep Congress from seeing material w/held from Mueller report on Russian political meddling, raising the possibility the justices may never rule on the issue.https://t.co/SFFPSJH9iY

— Jonathan Landay (@JonathanLanday) November 20, 2020
COVID Curfew: Northstate agencies say they won't enforce Newsom's order
https://krcrtv.com/news/local/chico-police-chief-department-will-not-enforce-overnight-curfew
Several Chico churches to defy Newsom and open doors on Sunday
https://krcrtv.com/news/local/chico-churches-to-defy-newsom-and-open-doors-on-sunday
Via Attorney Lin Wood
Georgia Woman Witnesses Shredding Company Shredding Ballots, Calls Police, Films Shredding and Recycling Company Destroying Evidence at Elections Office in Cobb County
Why was an A1 Shredding & Recycling https://t.co/oL5c7B0XGw truck picking up election documents/materials at Jim R. Miller Park election office in Cobb County,, GA minutes ago?

They may be destroying evidence.

Cobb County GA Patriots need to demand answers NOW!!!#FightBack

— Lin Wood (@LLinWood) November 20, 2020

https://www.thegatewaypundit.com/2020/11/via-attorney-lin-wood-georgia-woman-witnesses-shredding-company-shredding-ballots-calls-police-films-shredding-recycling-company-destroying-evidence-elections-office-cobb-county/