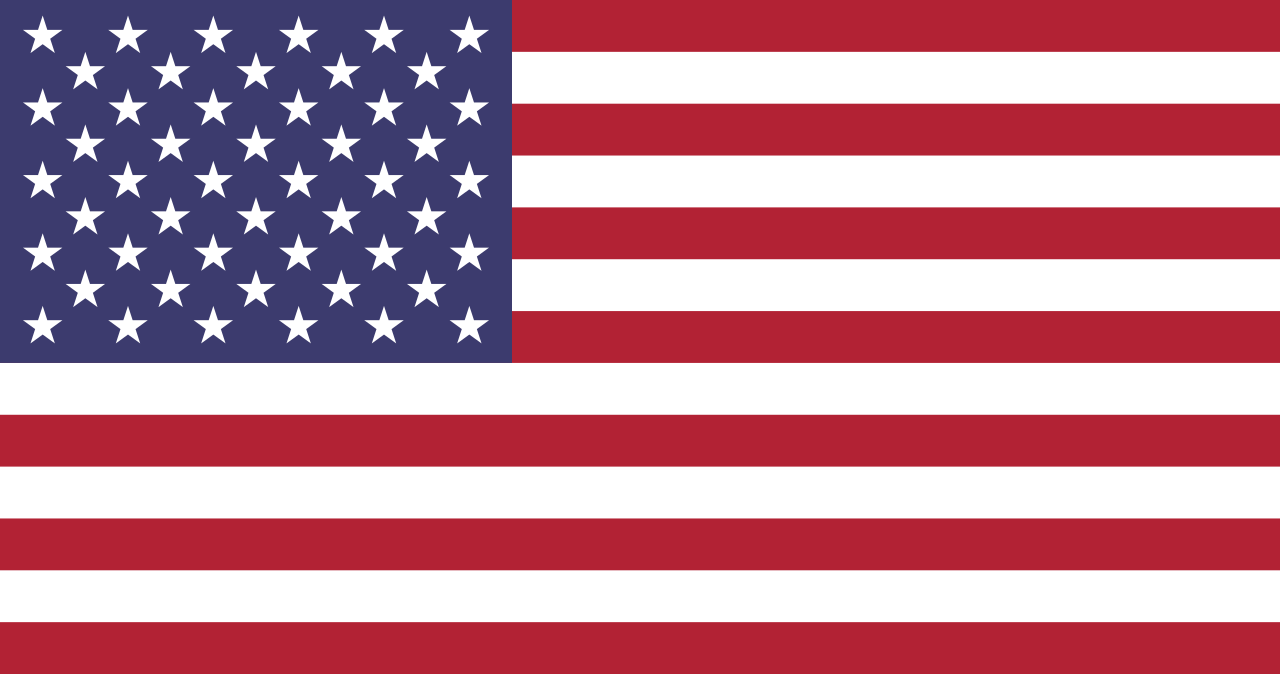 DIPLOMATIC, INFORMATION, MILITARY, ECONOMIC, FINANCIAL, INTELLIGENCE, LAW-ENFORCEMENT  (DIMEFIL)
Strategy:   "Hold out baits to entice the enemy. Feign disorder, and crush him."
Sun Tzu, The Art of War
White Hat
Black Hat
Black Dog is older [Biden]
White Dog is younger [POTUS]
White Younger Dog has patience and strikes. Listen to the play by play
'A famous win built on patience and sheer belief'
— Dan Scavino🇺🇸🦅 (@DanScavino) November 20, 2020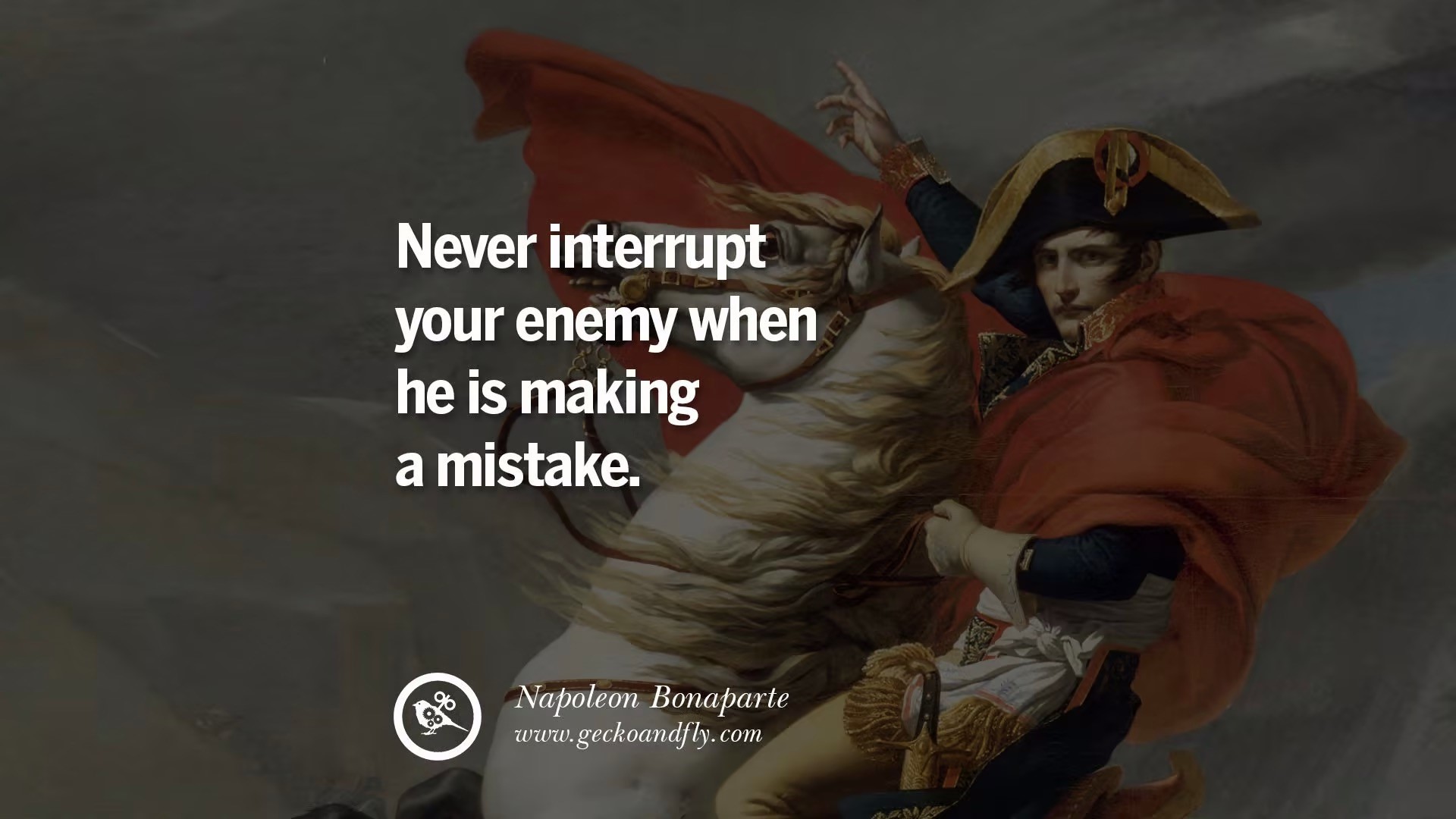 Operations Update/Big Picture Plan
USA Federal Election Timeline
Dec. 8 — Last day for states to resolve election disputes
States must certify election outcomes at least six days before the Electoral College meets — known as the "safe harbor" deadline — if they want to avoid Congress getting involved in resolving potential disputes. That means any court challenges to state election results must be settled by Dec. 8, 2020.
If states certify election outcomes by this deadline, Congress must accept the results as valid.
Dec. 14 — Electors cast their ballots
Electors meet in their respective states to cast their ballots for president and vice president on the second Monday after the second Wednesday in December.In every state except Nebraska and Maine, electors vote on a "winner takes all" basis, meaning whichever candidate wins the state's presidential race receives all of the state's electoral votes.Electors send certificates of their vote to various officials, including Vice President Mike Pence, serving as president of the Senate.
Dec. 23 — President of the Senate receives electoral vote certificates
Pence must receive the formal electoral vote certificates no later than nine days after electors meet.
Jan. 6 — Congress counts electoral votes
The House and Senate convene for a joint session on Jan. 6 to count electoral votes. Pence presides over the process as president of the Senate and announces the results. The candidate that receives at least 270 out of 538 electoral votes becomes the next president.Any objections to the electoral votes must be submitted in writing and signed by at least one House and one Senate member. If an objection arises, the two chambers consider the objection separately.
Jan. 20 — Inauguration Day
The president-elect and vice president-elect are sworn into office and officially become the president and vice president of the United States on Inauguration Day.
#OTD 1863, Abraham Lincoln delivered the Gettysburg address in less than 2 minutes. The audience's response was muted, prompting Lincoln to reportedly tell a companion: "It is a flat failure and the people are disappointed." The speech is now regarded as one of America's finest. pic.twitter.com/tJfjqND3gu

— NCSC (@NCSCgov) November 19, 2020
The New Ruling Coalition: Opposition To Afghanistan Withdrawal Shows Its Key Factions: Greenwald
The Trump era has engendered numerous fractures, one might say realignments, in the political order. Long-time ideological allies are now adversaries, and long-time political enemies are now in full-fledged coalitions. These shifts are not temporary or Trump-dependent but enduring, because they are grounded in shared core beliefs about the defining debates shaping our new politics and how to consolidate real power: call it the Lincoln Project Syndrome.
One major reason for this transformation is a fundamental difference in how to understand Trump: is he the primary author of America's pathologies or merely a symptom of pathologies which long pre-dated him? Relatedly: is removing Trump from power a vital step in returning the U.S. to its previous status as a benevolent and law-abiding republic, or is isolating him as the principal cause of the nation's woes a cynical propaganda tactic for whitewashing the sins of those who are actually responsible so that they can rebuild their reputations and again assume power? Were Trump's policies some radical, unprecedented aberration from U.S. political tradition or, stylistic quirks aside, a standard continuation of it?
How one answers those questions — along with whether one believed that the Kremlin had infiltrated the White House and assumed command of the levers of U.S. power through elaborate blackmail schemes or whether one recognized that this was a CIA-fabricated propaganda fraud excavated from crusty Cold War scripts — determined where one fell on many of the most contentious political debates over the last four years (my answer to all of the questions is the latter choice).
That's why the millions of Americans who, due to fear of Trump, began paying close attention to politics and consuming news products only in 2016 were such easy marks for peddling fear-mongering narratives and revisionism: because they lacked the crucial historical context in which to place Trump and understand his ascension to the presidency.
More....
https://www.zerohedge.com/political/new-ruling-coalition-opposition-afghanistan-withdrawak-shows-its-key-factions-greenwald
A cancer': Pompeo tells Netanyahu US will ban funding to groups supportive of 'anti-Semitic' BDS movement
Secretary of State Mike Pompeo informed Israel Prime Minister Benjamin Netanyahu that the State Department will identify organizations that engage in "hateful BDS conduct" and immediately pull government support from them.The global Boycott, Divestment, and Sanctions (BDS) movement targets Israel's policies towards Palestine, but organizers behind the campaign deny being anti-Semitic. Pompeo made clear on Thursday while speaking in a West Bank settlement that he believes the movement is a "cancer."
I know this sounds simple to you, Mr. Prime Minister, it seems. It seems like a statement of fact but I want you to know that we will immediately take steps to identify organizations that engage in hateful BDS conduct and withdraw U.S. government support for such groups," he said.
It doesn't sound simple — it sounds simply wonderful to me," Netanyahu later responded.  Pompeo did not identify what specific organizations could be targeted, but international groups like Human Rights Watch – which has accused Israel of enforcing "discriminatory restrictions" on Palestinians – have been accused of supporting the campaign in the past.  "We want to stand with all other nations that recognize the BDS movement for the cancer that it is and we're committed to combatting it," Pompeo said.  The Trump administration has shown unprecedented support for Israel, something that could change if Biden, the presumed president-elect, takes office in January.  Palestinian Authority sending ambassadors back to UAE and Bahrain after resuming coordination with Israel Palestinian Authority sending ambassadors back to UAE and Bahrain after resuming coordination with Israel. Among its signs of support is a reversal of the US position that Israeli settlements in the West Bank are contrary to international law, an opinion held by the BDS movement and other organizations.
"For a long time, the State Department took the wrong view of settlements," Pompeo said.
The BDS movement responded to Pompeo's Thursday declaration by accusing the Trump administration of "normalizing" white supremacy and anti-Semitism "in the US and worldwide," as well as "McCarthyite attempts to intimidate and bully Palestinian, Israeli and international human rights defenders into accepting Israeli apartheid and settler-colonialism as fate."
The Trump-Netanyahu alliance is intentionally conflating opposition to Israel's regime of oppression w/ anti-Jewish racism to suppress the struggle for Palestinian rights.We stand with all those struggling for a more dignified, just and beautiful world. 
    — BDS movement (@BDSmovement) November 19, 2020
https://bdsmovement.net/news/peaceful-bds-movement-will-prevail-over-far-right-trump-netanyahu-alliance
The [DS] Planned Out An Election Coup And They Got Caught:  Patrick Colbeck
The best video I have seen about voter fraud in Michigan.  Patrick used to be in congress, now has a non-profit. He was in Wayne County, goes through everything he witnessed.
He explains the race is for evil to get people to accept Biden as president before the truth comes out. He implores people not to give up, Trump will be president when its all said and done.
Interviewed by Dave from x22report.com - good stuff starts at 8:40
BREAKING: Pennsylvania Commonwealth Court judge ruled that 2,349 absentee ballots in Allegheny County where the voter didn't date their declaration are invalid, reversing a lower court judge. This is a Trump win.
— Kambree (@KamVTV) November 19, 2020
Attorney Sidney Powell on Germany Discusses the Germany Raids of the SCYTL Servers with Lou Dobbs
"We have thousands of people sitting in federal prison for far less evidence than we have right now"

Sidney Powell calls on Dominion Voting Systems Employees to Step Forward - Speak Out on their Fraud
Joe DiGenova: We are going to Show the Anomalies Are SO OUT OF BOUNDS the Results are Not Believable
Key Points to the 2020 Election Challenges by the Trump Campaign
https://www.breitbart.com/2020-election/2020/11/19/9-key-points-from-trump-campaign-press-conference-on-challenges-to-election-results/
"Great Read and Understand"
Election Fraud Expert Russ Ramsland Files Affidavit Showing 'PHYSICAL IMPOSSIBILITY' of Election Results in Michigan.
The affidavit from Russell Ramsland of Allied Security Systems concerning the election fraud that took place in the 2020 election in Michigan was released.  In the affidavit Ramsland shows the physical improbabilities of the election results there.
Below is the Twitter thread from @Kanekoa discussing Ramsland's affidavit:
Russell Ramsland from Allied Security Operations Group (asog.us) filed an affidavit today.
2/ "My colleagues and I… have studied… the November 3, 2020, election results. Based on the significant anomalies and red flags that we have observed, we believe there is a significant probability that election results have been manipulated…"
4/ "Until the tabulated voter turnout reached approximately 83%, Trump was generally winning between 55% and 60% of every turnout point. Then, after the counting was closed at 2:00 am, the situation dramatically reserved itself, starting with a series of impossible spikes."
5/ "The final red flag is perhaps the greatest. In the data are 4 spikes totaling 384, 733 ballots allegedly processed in a combined interval of only 2 hours and 38 minutes. This is physically impossible given the available equipment at the 4 reference locations."
Read on thegatewaypundit's website...
https://www.thegatewaypundit.com/2020/11/boom-election-fraud-expert-russ-ramsland-files-affidavit-showing-physical-impossibility-election-results-michigan/
DJT Tweet Michigan vote count graph
Look at this in Michigan! A day AFTER the election, Biden receives a dump of 134,886 votes at 6:31AM! https://t.co/CTDaWTNs29 pic.twitter.com/nSmc2olraF

— Donald J. Trump (@realDonaldTrump) November 20, 2020

SHUT UP AND DO WHAT YOU'RE TOLD! WE STOLE..ER..WON THE ELECTION!
Joe Biden wants to control Thanksgiving. Notice how I didn't call him 'president-elect.' He's not, even if the Democrat mass media continue to repeat that lie.
Biden has joined the chorus of tyrants who want to tell you what you must do in your own home, including wearing masks. "There's nothing macho about not wearing a mask," China Joe pronounced. In other words, do not assert your liberty and choice when it comes to do with your own body—even in your own home. Wear the mask and shut up. Practice social distancing. Get tested before gathering for Thanksgiving. Well, if everyone tests negative, why the masks and social distancing? Oh well, don't think about that—just do what you're told by the tyrannical turkeys trying to 'keep you safe.'
The more we obey their unconstitutional orders, the more more orders there will be. They want your obeisance because it's all leading to mandatory vaccines and mandatory FEMA camps for those who refuse the shots. Now is the time to resist, push back, and speak out against the forces of tyranny who want your every movement tracked, scrutinized, and controlled. It doesn't have to be the macho thing to do, but it is the right thing to do if you love liberty.
—Ben Garrison
Peace through strength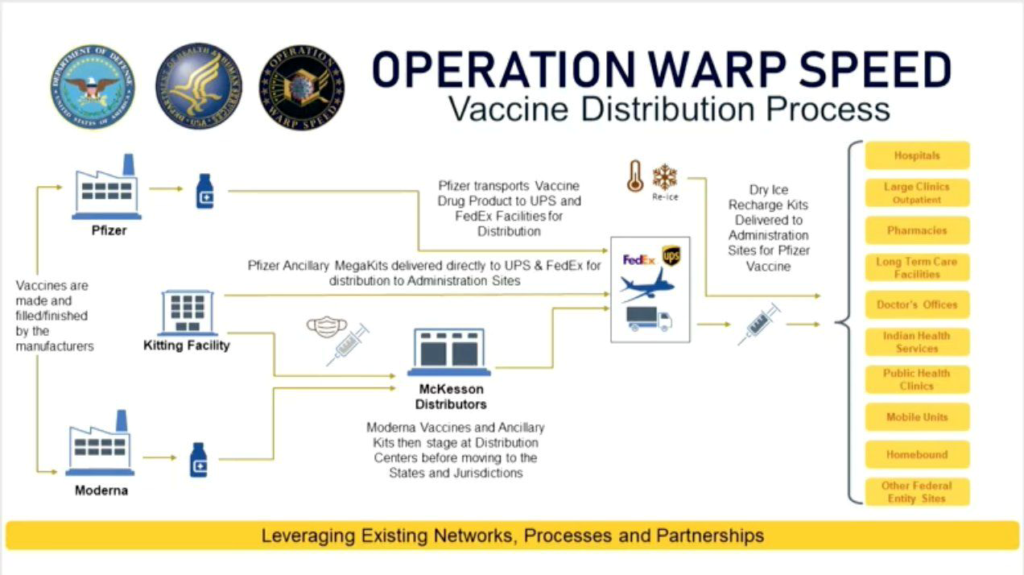 The KRAKEN Disorientation Device
The KRAKEN disorientation device is an advanced motion system with multiple capabilities, operated by the Naval Medical Research Unit Dayton at Wright-Patterson Air Force Base, OH.
https://www.military.com/video/forces/technologies/the-kraken-disorientation-device/5421534063001 
Biblical Scholar Ilhan Omar: Christians Shouldn't Serve in the U.S. Military
https://pjmedia.com/news-and-politics/robert-spencer/2020/11/19/biblical-scholar-ilhan-omar-christians-shouldnt-serve-in-the-u-s-military-n1160528
Secy Mnuchin asks Fed to return $455B of COVID relief funds - https://t.co/v4Bzrxuvwj #OANN pic.twitter.com/ZiBuoPTwDv

— One America News (@OANN) November 20, 2020
CEO Dan Price GOES OFF on Pandemic Lockdowns — That Destroy Small Businesses While Profits for Global Corporations Soar
Dan Price is the CEO of the online credit card processing company Gravity Payments which he started while a student. Dan became famous after he raised his company's minimum wage to $70,000, and slashed his wage from $1.1 million to $70,000.
On Thursday Dan Price went off on the pandemic lockdowns and how it is ruining small businesses and making the global corporations more powerful.
The Coronavirus may end up killing more jobs and businesses than people.
But why should the tech giants and globalists give a damn?
According to Dan, Amazon is doing great — profit is up 100%, Walmart: profit up 80%, Target: profit up 80%, Lowe's: profit up 74%, Microsoft, Facebook, Apple, Google: stock at record high.Small businesses: 21% closed; revenue for rest down 30%. They're gonna go extinct in the lockdown without help.
Wealth increase in the pandemic for founder/CEOs of Amazon: $91 billion, Walmart: $38B, Google: $37B, Microsoft: $33B, Facebook: $28B, Nike: $8B, Apple: $8B. Small businesses: collectively lost over $200 billion. We're witnessing a record wealth transfer
MLB owners have laid off hundreds of workers. Yes, their revenue fell last season.
But in the last decade, the average team value has grown 277% to $1.9 billion, while revenues grew 204%
Why didn't those billionaires save like regular people are told to?
Amazon, led by the richest person in U.S. history:
Paid 0 federal income tax in 2017/2018 and 1% in 2019
Received $3 billion in taxpayer subsidies for local offices & warehouses
Top recipient of food stamps & Medicaid for employees, meaning taxpayers subsidize low pay/benefits
https://www.thegatewaypundit.com/2020/11/ceo-dan-price-goes-off-pandemic-lockdowns-destroy-small-businesses-profits-global-corporations-soar/
CDC Director: "All Schools Should Remain Open"
In a stunning rebuke to various governors across the nation who have kneejerked their authoritarian responses to the COVID casedemic and shut schools almost universally, today's Trump administration Coronavirus Task Force briefing will come as a shocker.
Having explained in detail how vaccines will be delivered to all Americans (as opposed to the less-priveleged priority of the Biden administration), CDC Director Bob Redfield dropped a "science" tape-bomb as he explained - using the science - why America's schools should remain open!
"At no time has the CDC suggested school should be closed…

…All school should remain open. It is the safest place for children to be."
As NY, the largest school district in the nation, is set to close on a de minimus positivity rate, Redfield exclaims that following the data shows "there has been no intra-school transmission and we must make sure not to make emotional decisions when the data strongly supports making sure schools remain open."
https://www.zerohedge.com/political/cdc-director-all-schools-should-remain-open
Someone introducing Smartmatic to Bill Clinton & Co.
https://foia.state.gov/Search/Results.aspx?searchText=Smartmatic&beginDate=&endDate=&publishedBeginDate=&publishedEndDate=&caseNumber=
So big tech was in on the election?
https://www.breitbart.com/politics/2020/11/19/about-73-biden-vote-margin-gain-in-pa-from-areas-given-18-million-by-zuckerberg-funded-safe-elections-project/
Secretary of State announces new $106M voting machine contract to Dominion Voting Systems ....
July 29, 2019 - 6:49 PM
ATLANTA — The Georgia Secretary of State's office said that voters will be using new voting machines in the 2020 election. Channel 2 Action News investigative reporter Aaron Diamant was the first to break the news on Twitter. He has been following this story since the very beginning. The $106 million contract was awarded to Dominion Voting Systems. More: Just confirmed Dominion's winning bid came in at $106 million over 10 years. $150 million was what the state had budgeted for the contract.
BREAKING: Georgia Secretary of State's office awards new $150 Million statewide voting machine contract to Dominion Voting Systems. @wsbtv pic.twitter.com/zSMi3gEEnM

— Aaron Diamant (@AaronDiamantWSB) July 29, 2019
— Aaron Diamant (@AaronDiamantWSB) July 29, 2019
"Elections security is my top priority," said Secretary of State Brad Raffensperger. "We look forward to working with national and local elections security experts to institute best practices and continue to safeguard all aspects of physical and cyber-security in an ever-changing threat environment." Georgia's voting system drew national scrutiny during the closely watched contest for governor last November, in which Brian Kemp, a Republican who was the state's top elections official at the time, narrowly defeated Democrat Stacey Abrams.
Raffensperger said he's confident in the new system's security.
"We're excited not just for our office, but for Georgia that we've made a decision," he said. "I had no dog in the hunt. We let the chips fall when they may, and we had a team of evaluators who went through the process."
Dominion's bid was the lowest of the three bids the state received, and the company scored high on security.
Voters will make their selections on touch screen machines, which print out full-size paper ballots. Voters can review their choices before running their ballot through a scanner that tallies the votes and keeps paper copies of the ballots.
"We'll be able to begin the process of doing what's called a risk-limiting audit to make sure that, whatever the election result was, we'll be able to verify that the election was done accurately," Raffensperger said.
"They're saying all the right things right now," said Common Cause Georgia executive director Sara Henderson. And while voting rights advocates like Henderson told Channel 2 Action News she'll continue to push for hand-marked paper ballots counted by humans, she said, "This is still giving us two things that we wanted that's verifiability with the voter and also auditability so we can't really complain as long as the paper is the official ballot of record we feel like this is a good move."
The new system will also speed up the voter check-in process, leading to shorter lines at the polls.
Raffensperger said his office is already partnering with DHS and private cybersecurity experts to develop best practices. Georgia's presidential primary election will be held March 24, 2020.
https://www.wsbtv.com/news/local/secretary-of-state-unveils-new-voting-machines/970920714/
Dumped Voting Machine Confirms It Is Outdated
https://www.wbtw.com/news/elections/dumped-voting-machine-found-outside-of-savannah-state-confirms-its-outdated/
Operation Broken Promise
ICE targets aliens who failed to depart US voluntarily in nationwide operation 'Broken Promise'
WASHINGTON – U.S. Immigration and Customs Enforcement (ICE) Senior Official Performing the Duties of Director Tony Pham announced Thursday in McAllen, Texas, an ongoing national enforcement effort called "Operation Broken Promise," targeting for arrest and removal aliens who promised to voluntarily leave the country, versus face a formal deportation, but never did. Since Nov. 2, ICE Enforcement and Removal (ERO) officers have arrested more than 150 individuals who failed to depart after being granted voluntary departure. About 86% of those arrested also had criminal convictions or pending charges. "ICE takes seriously its obligation to enforce our nation's immigration laws," said ICE Senior Official Performing the Duties of the Director Tony H. Pham. "Those being arrested in this targeted operation have broken their promise to the U.S. government, and we are enforcing the consequences of that dishonesty."
Voluntary departure is typically requested by the alien and granted by an immigration judge, where the alien is granted about 60 to 120 days to arrange their own departure, versus facing a formal deportation and the barriers to readmission that it carries. Voluntary departures benefit U.S. taxpayers by lowering the costs of deportations. When an alien fails to depart the country per the agreement, they become subject to a final removal order which is then carried out as a formal deportation by ICE. In addition to the barrier on readmission, an illegal re-entry after a formal deportation is a felony punishable by up to 20 years in prison. ICE does not exempt classes or categories of removable aliens from potential enforcement. All those in violation of immigration law may be subject to arrest, detention and, if found removable by final order, removal from the United States. ICE takes many factors into account when targeting and arresting individuals, including their criminal and immigration history. Every day as part of routine operations, ICE targets and arrests aliens who commit crimes, and other individuals who have violated our nation's immigration laws. While being mindful of the current pandemic, ICE is continuing to conduct its critical public safety and immigration enforcement mission, while taking efforts to minimize the risks to officers, aliens, and the public related to COVID-19.
https://www.ice.gov/news/releases/ice-targets-aliens-who-failed-depart-us-voluntarily-nationwide-operation-broken
Floyd County, Georgia Terminates Election Director After Statewide Audit Discovers Uncounted Votes
Floyd County's Board of Elections on Thursday voted to terminate its Elections Director after officials discovered thousands of uncounted ballots during the statewide audit.
As reported by TGP's Kristinn Taylor, the statewide recount of votes on the presidential election over the weekend revealed that in Floyd County, Georgia over 2,600 votes were not counted due to a server error, allegedly by a Dominion tabulating machine.
The found votes reportedly favor President Trump almost two-to-one, cutting Joe Biden's approximate 14,000 vote lead by about 800 votes.
Georgia Secretary of State Brad Raffensperger on Monday evening immediately called for the elections director to step down. On Thursday, the board met for a special meeting and fired Floyd Chief of Elections Clerk Robert Brady.
Fox5 Atlanta reported: Floyd County's Board of Elections voted Thursday to fire its executive director after elections officials discovered hundreds of ballots were left uncounted before the county's initial certification.
The board met for little more than an hour Thursday afternoon in a special meeting, which resulted in Brady's termination. Officials cited at least two reprimands that Brady received in the past six months as the reason for his firing.
Election officials discovered around 2,600 votes that were not counted in the county's total earlier this week during the statewide audit.
Election workers ultimately had to rescan more than 8,000 ballots to get to the bottom of the problem.
https://www.thegatewaypundit.com/2020/11/just-floyd-county-georgia-terminates-election-director-statewide-audit-discovers-uncounted-votes/
Senators release new evidence tying Hunter Biden business to communist China, Russian energy
The "relationships created counterintelligence and extortion concerns," Grassley and Johnson warn.
Two Republican-run Senate committees on Wednesday released new evidence they say shows Hunter Biden and his business associates were working deals as late as 2017 tied to communist China and Russian energy interests, arguing the activities created potential counterintelligence concerns for Joe Biden's family.
Senate Finance Committee Chairman Chuck Grassley (R-Iowa), and Senate Homeland Security and Governmental Affairs Committee Chairman Ron Johnson (R-Wisc.) made the documents public as part of a supplemental report in their ongoing investigation of Hunter Biden's business activities. The documents include emails, text messages and business memos provided to the committee by Biden family business associate Tony Bobulinski, who is cooperating with both Senate and FBI investigations into the Biden family.
"These new records confirm the connections between the Biden family and the communist Chinese government, as well as the links between Hunter Biden's business associates and the Russian government, and further support the Committees' September 23, 2020 report's finding that such relationships created counterintelligence and extortion concerns," the senators wrote in their new report.
You can read the report here:
2020-11-18 HSGAC - Finance Joint Report Supplemental

https://justthenews.com/sites/default/files/2020-11/2020-11-18%20HSGAC%20-%20Finance%20Joint%20Report%20Supplemental.pdf
Specifically, the committees' evidence traces business deals discussed between Hunter Biden, Bobulinski and an American businessman close to the Biden family named Rob Walker. The senators released an email in which Walker described himself as "being a surrogate for H or Jim when gauging opportunities." The committee said that in the email "H appears to refer to Hunter Biden, and Jim appears to refer to Joe Biden's brother, James Biden."
Many of the new documents involve discussions with a business venture called CEFC China Energy, which was under the leadership of Ye Jianming. The senators stated that Ye "had established ties to the Chinese Communist Party and Chinese military, the People's Liberation Army" and worked with Hunter Biden and his associates to pursue energy deals around the globe, including in Oman, France and Russia. The committee said a company affiliated with Ye wired money to U.S. accounts tied to Biden's associates in 2017.
"In 2017, during the time that Ye's companies were sending millions of dollars to Hunter Biden associated companies, Ye had business dealings with Kremlin-controlled companies and Kremlin-aligned businessmen," the report said. "In effect, Ye appears to have been China's unofficial bridge to Russia on energy. As noted in the Committees' September 23, 2020 report, in September 2017, CEFC announced its intention to purchase a 14.2 percent stake in the Russian state-owned energy company, Rosneft, for approximately $9 billion."
The committee cited direct communications in which Hunter Biden acknowledged he "was in close contact with Ye in 2017 and was aware of these developments."
"In an October 2017 message exchange produced to the Committees by Bobulinski, Hunter Biden told Bobulinski that although he 'stayed out of that Russian mess,' he 'discussed the Roseneft [sic] deal' with Ye personally and was familiar with the deal, including the fact that Ye was 'pissed off … by the execution,'" the report said. "In the same exchange, Biden explained that he spoke to Ye on a 'regular basis,' they have a 'standing once a week call,' was the 'first guest in his new apartment,' 'he cooked me lunch himself and we ate in the kitchen together,' and was helping Ye 'on a number of his personal issues (staff visas and some more sensitive things).'"
Hunter Biden's attorney, George Mesires, did not return a call seeking comment Wednesday evening.
The release of the evidence came as the unsettled U.S. election between President Trump and Joe Biden entered a third week of recounts and legal disputes, and Republicans began stepping up questions about Biden family conflicts should the Democrat ultimately be certified the winner and take control of the White House on Jan. 20.
The evidence suggesting Hunter Biden discussed with Ye a deal with a Russian state-owned oil giant like Rosneft could also provide political grist for liberal Democrats, who are pushing Joe Biden to pursue an aggressive climate agenda that phases out reliance on fossil fuels.
continued w/link.
https://justthenews.com/accountability/russia-and-ukraine-scandals/senators-release-new-evidence-tying-hunter-biden#digital-diary
"Should Be Scads of Evidence of Frankly an International Criminal Conspiracy" – WOW! – ATTORNEY SIDNEY POWELL on Confiscated Servers in Germany
Earlier today during the Trump Campaign press conference Attorney Sidney Powell weighed in on the Dominion-Smartmatic servers that were reportedly confiscated in Germany.
Powell confirmed the reports were legitimate.
Reporter Emerald Robinson: There were reports that a piece of hardware possibly a server was picked up in Germany. Is that true and is it related to this?
Attorney Sidney Powell: That is true. It is somehow related to this. But I do not know if good guys got it or bad guys got it.
Later this evening Sidney Powell joined Lou Dobbs and was asked again about the SCYTL raid in Germany.
Sidney elaborated on the incident.
Lou Dobbs: There have been great controversy as you know about the reports on a raid on a company SCYTL in Germany which held election data presumably… Can you tell what actually did happen there and what you do know?
Sidney Powell: Well I know that is one of the server centers. There is also one in Barcelona. So it is related to the entire Smartmatic-Dominion operation. We do not know whether the good guys got the servers or whether the bad guys go them. Being on the outside of the government we simply don't know. I'm hoping it's the good guys and if they have that then there should be scads of evidence of frankly an international criminal conspiracy of the worst sort.
Lou Dobbs: And the presumption then is that they had the records on those servers of all of the votes that were processed by Dominion or Smartmatic.
Sidney Powell: Yes, the way it works is either the votes can be changed on the ground as they come in. People can watch the votes stream in live. For example there was a Dominion employee, high up, at the Detroit Center on the night of the election. He could have watched the votes come in live and manipulated them in that process. It could have run an automatic algorithm against all the votes which we believe is what happened originally and then the machines had to stop and the count had to stop in multiple places because President Trump's lead was so great at that point that they had to stop the vote counting and come in and backfill the votes they needed to change the results.
Wow!
Powell promised earlier today she would NOT back down.
And she was not playing!
"Should Be Scads of Evidence of Frankly an International Criminal Conspiracy" – WOW! – ATTORNEY SIDNEY POWELL on Confiscated Servers in Germany (VIDEO)
Seven MS-13 Gang Members Indicted in Violent Crime and Drug Distribution Conspiracy
Conspired to Commit Acts Involving Murder, Intimidation, and Assault
Seven MS-13 Gang Members Indicted in Violent Crime and Drug Distribution Conspiracy
Conspired to Commit Acts Involving Murder, Intimidation, and Assault https://t.co/EPFyR2U74x

— Justice Department (@TheJusticeDept) November 20, 2020